I think there was a cat butt collab on Instagram and if so I definitely missed it, but I'm still happy to bring you a cat butt mani. Featuring the butts of black cats because today is National Black Cat Day. My personal black cat™ will be getting some extra treats and druuugs (catnip).
Nail art products used
Base Polish:

IMK Nails ColorS' "After Dark"

Stamping Polish:

UberChic's "Pure Black"

Advanced Stamping Polishes:

Born Pretty's "Cherry Blossoms"; Maniology's "Buttercup", "Pumpkin Head", "Shattered"; and Pretty Serious' "Cutie Patootie" + "Overcast"

Stamping Plates:

Creative Shop "59" ("show me your kitties" with cat ears) and Group Buy's "Halloween Cats" (cat in pumpkin, cat in cauldron)
Items in italics are debuting on the blog for the first time.
This was my first time using a ColorS polish. It…really didn't match the depth of color in the product photos, but all the same it was a perfectly behaved jelly that leveled well, wasn't blotchy, and actually got opaque enough to be considered a crelly… So now I'm divided about ever buying more polish from her since I only have this one to go by and having the wrong color isn't ok when you've got as many polishes as I do and don't want dupes. So many first world problems. 😅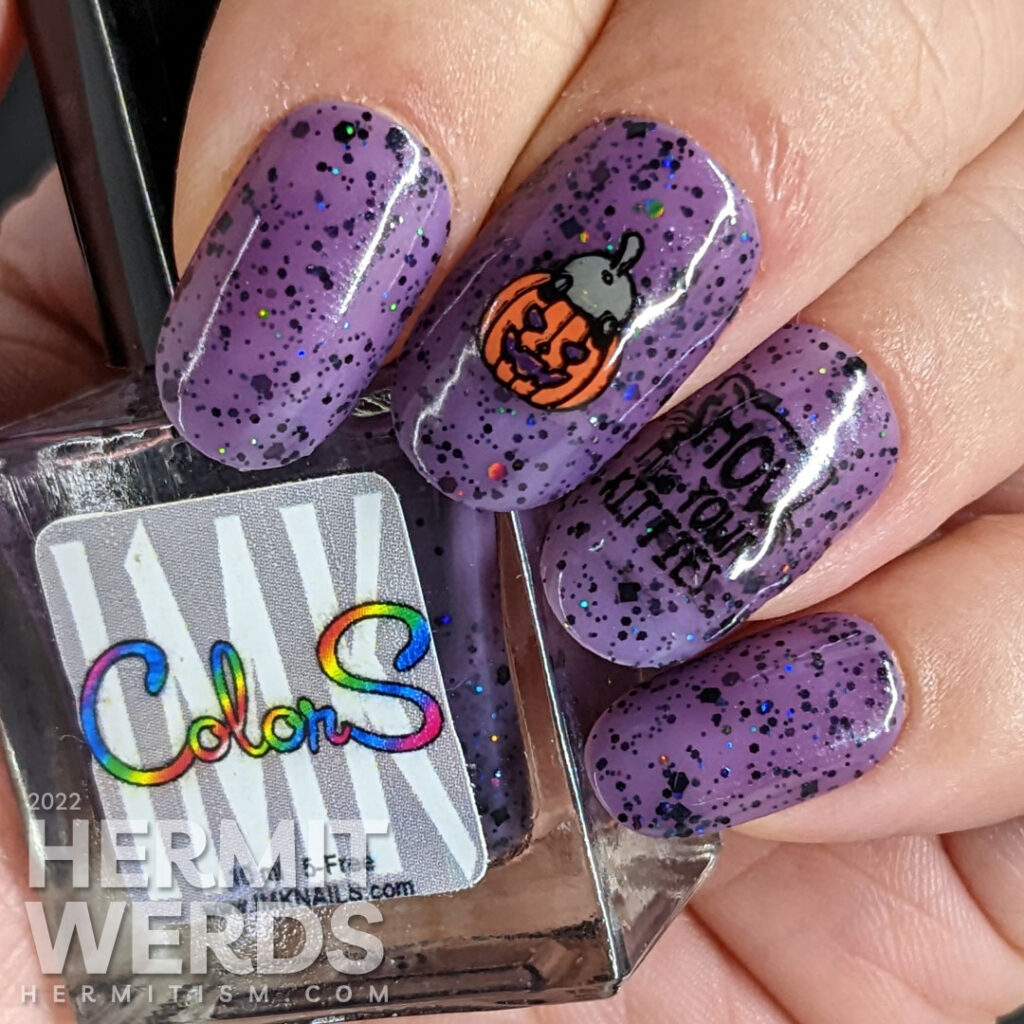 Final Halloween cat photos
Back to just the cat butts. Always so kind of them to share a view of those… 😬😂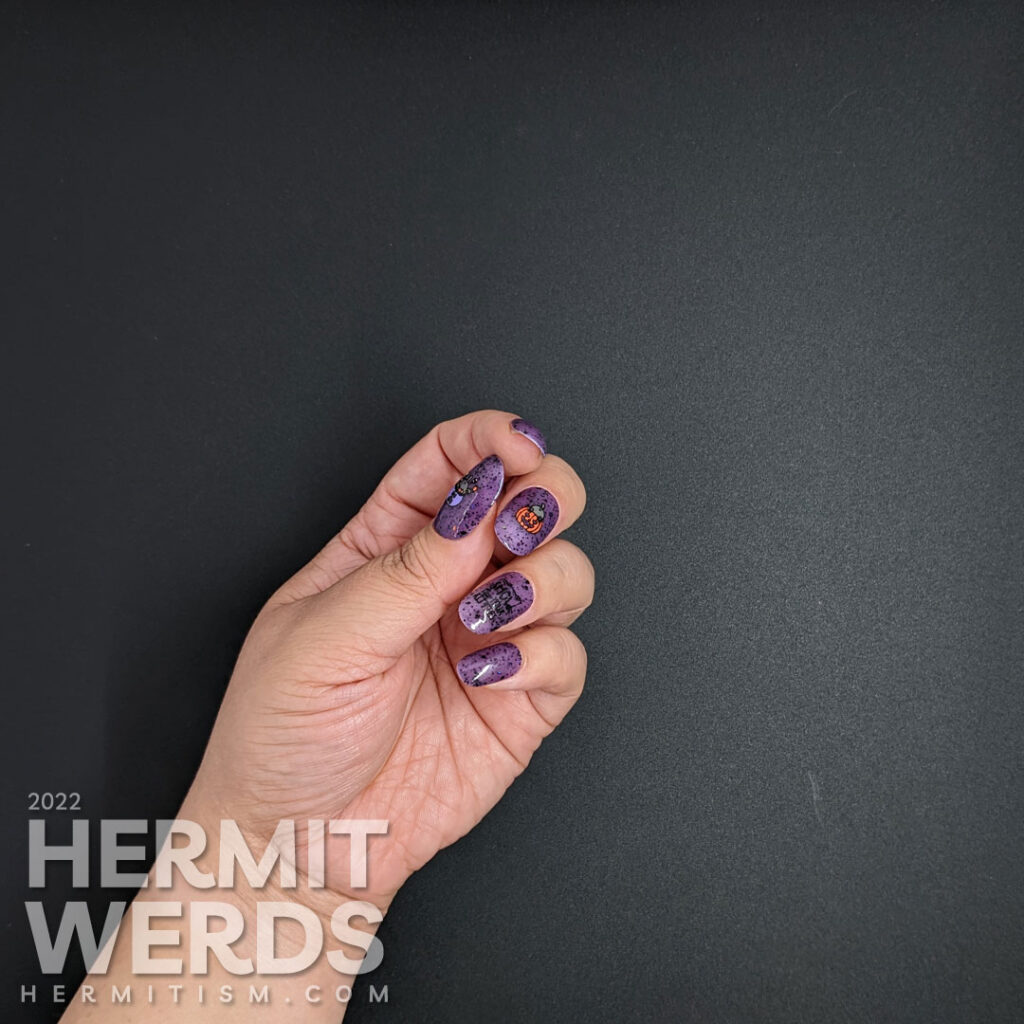 Until next time, friends! 🙋‍♀️