I sadly ran out of steam when it came to posting a Year of the Tiger zodiac nail art on the exact day of Chinese New Year. On the other hand, the celebration typically lasts 15 days so I think I'm still within relevance.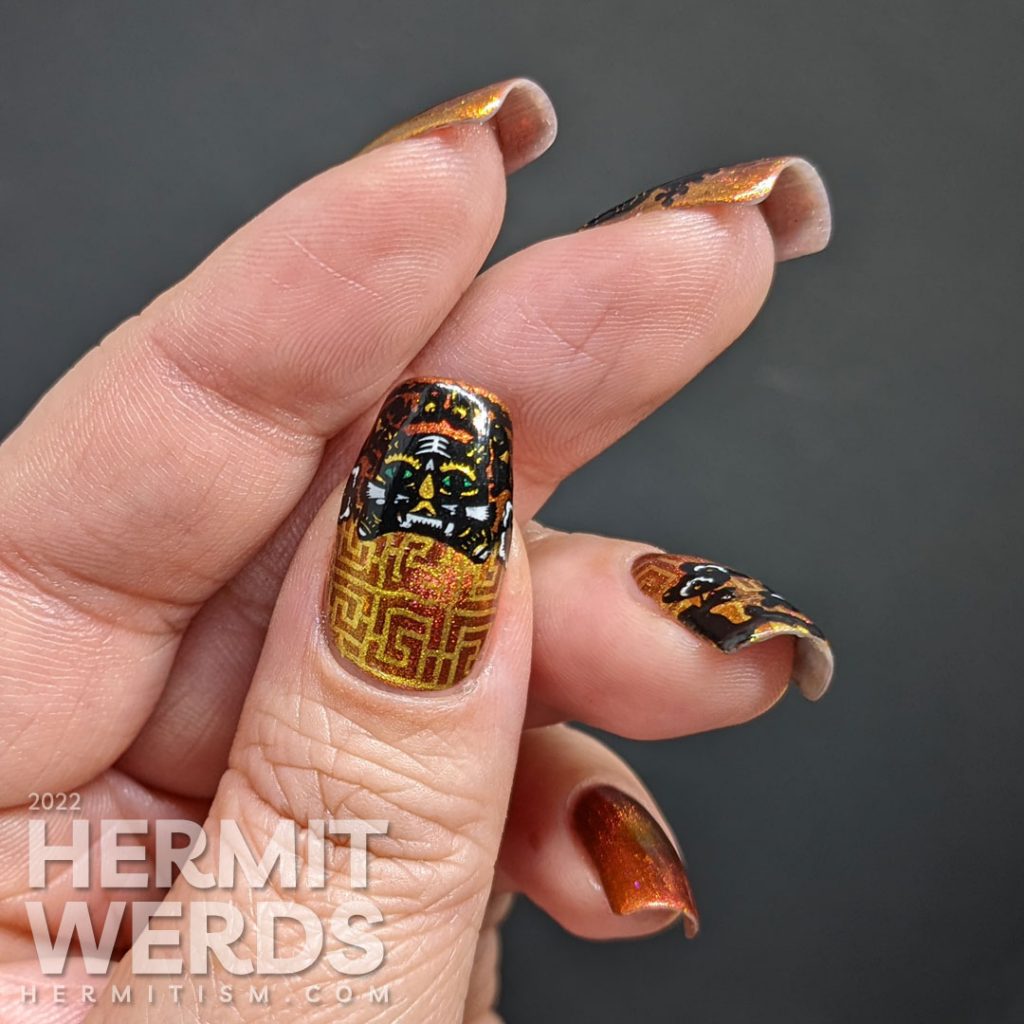 Nail art products used
Base Polish:

Vanessa Molina's "Witch Red"

Stamping Polishes:

Born Pretty's "In Fire" (press sample) and UberChic's "Pure Black"

Advanced Stamping Polishes:

B. Loves Plates' "B. a Sour Jelly", Born Pretty's "In Fire" (press sample), and Sinful Colors' "Snow Me White"

Stamping Plate:

Moyou London "Zodiac Collection-15"
The real star for this nail art (at least for me) is a magnetic polish by Vanessa Molina called "Witch Red." It didn't look terribly impressive as I painted it in dim lighting, but the next day I couldn't take my eyes off my nails. The pinks were lovely, but the golds make it kinda orange and tiger-y and then parts of the nail would show a deeper red with flakies… Yeah, my photos don't do it nearly enough justice.
You can't get this polish anymore (which is the cruelty of polish pickup), but I definitely recommend getting at least one cool magnetic red from an indie seller. They are worlds prettier than the mainstream brands and last longer on the nail.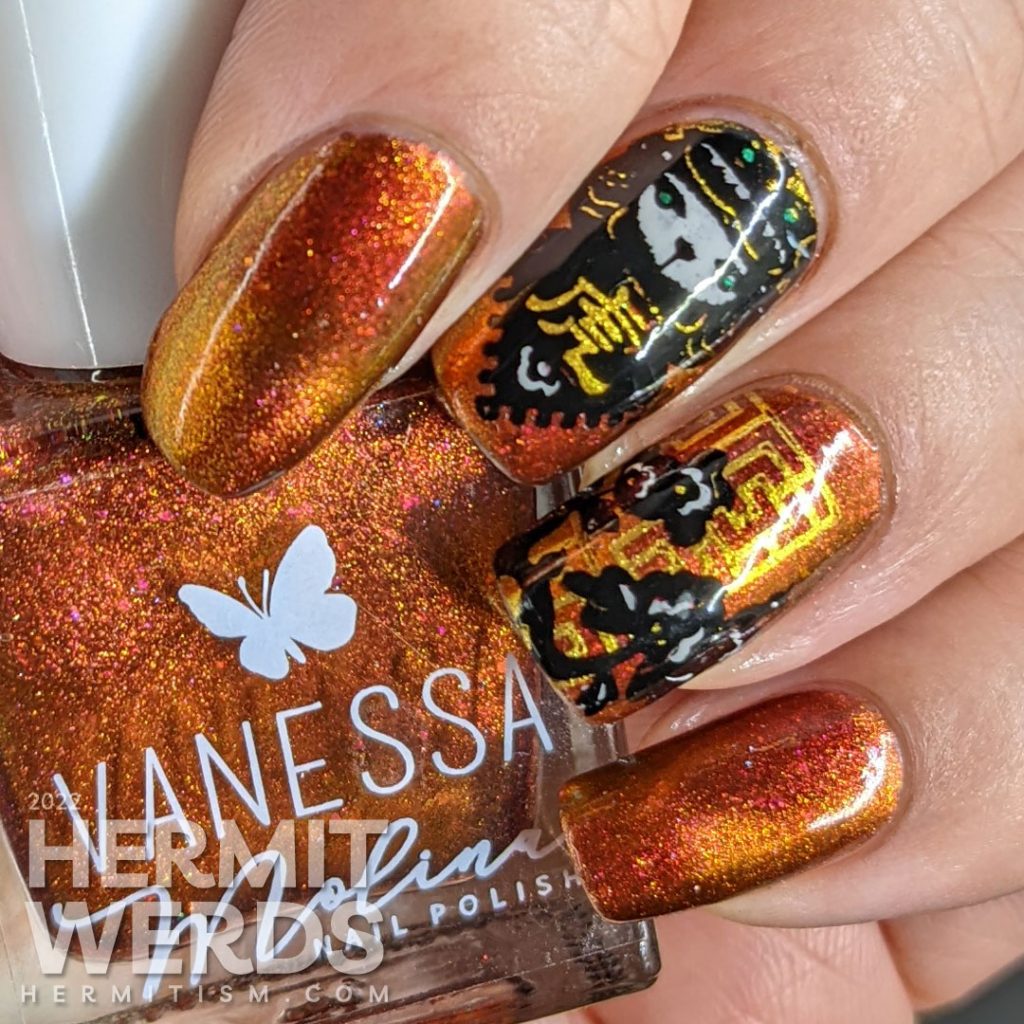 Previous Chinese New Years
Let's re-visit those classic red, black and gold manis for the Chinese zodiac. Hopefully I will also find time to do a lucky colors version for the tiger zodiac this year. Meanwhile…do you have a favorite of the years I've covered so far? I think I'm partial to the newest one right now.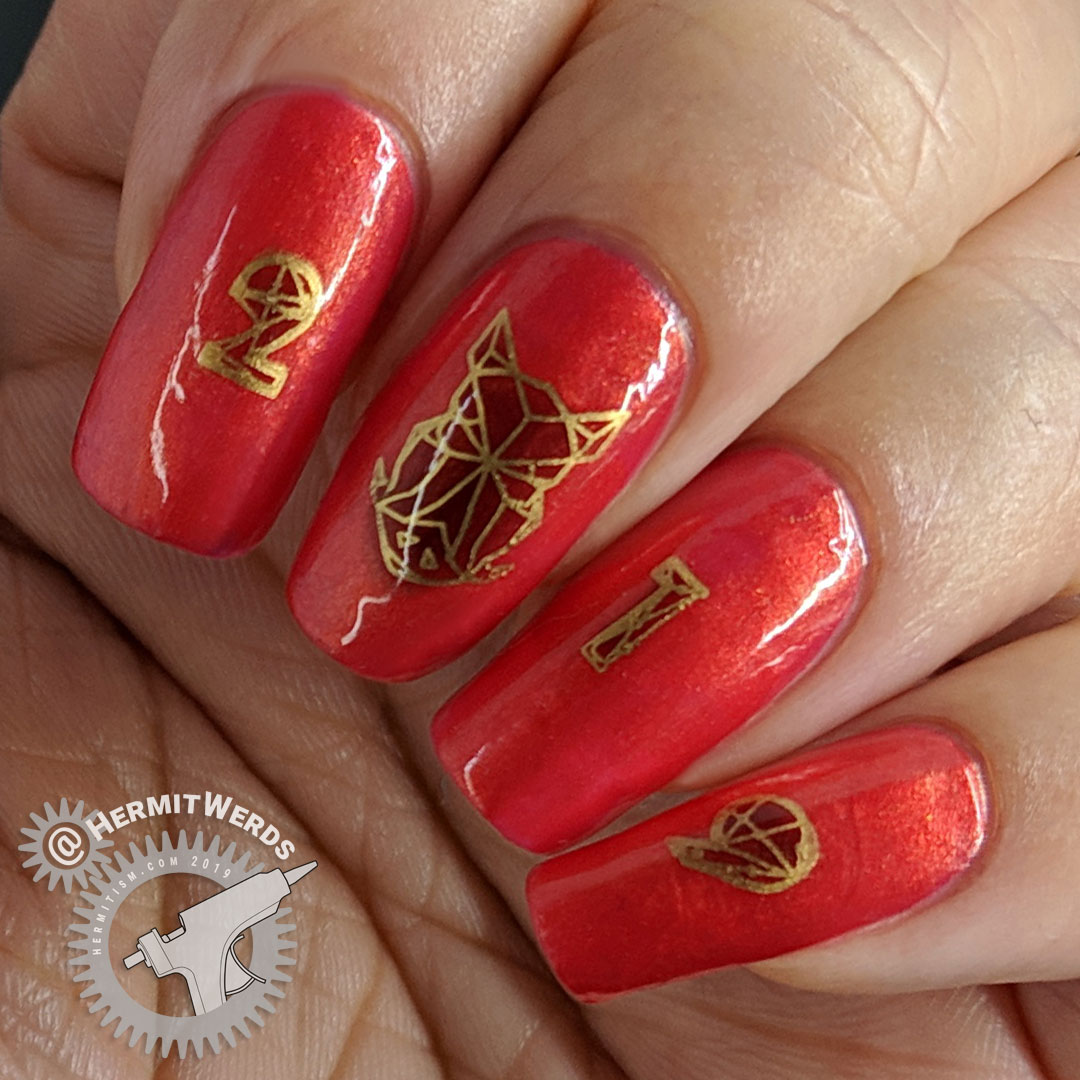 A few more photos of the tiger nail art before we go…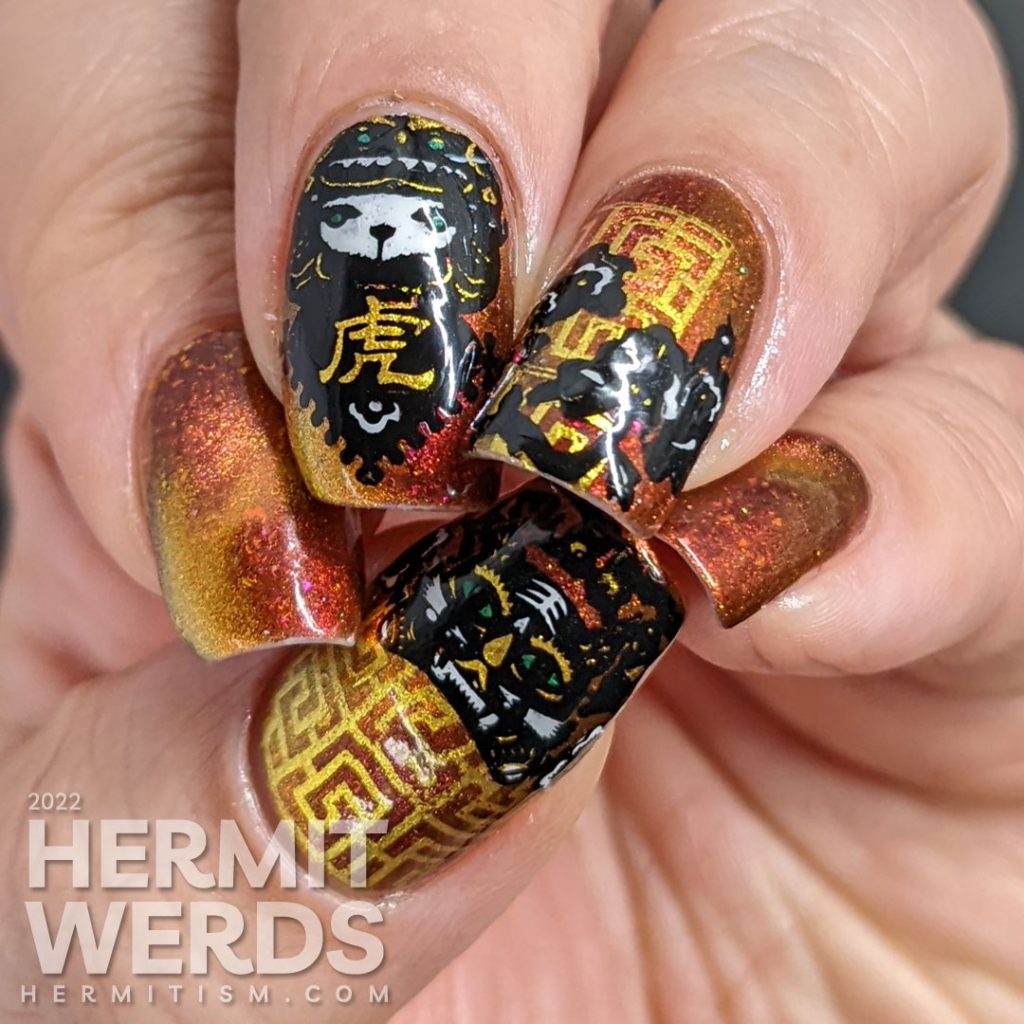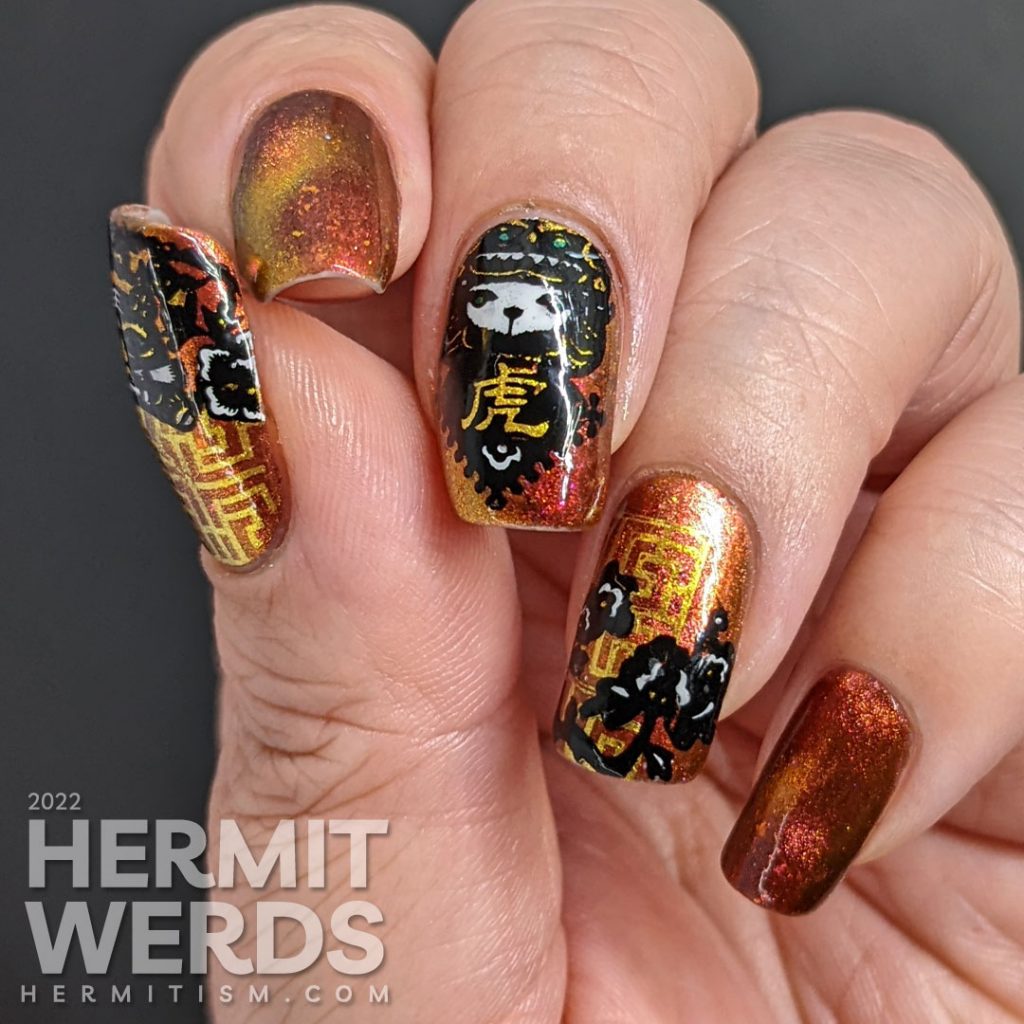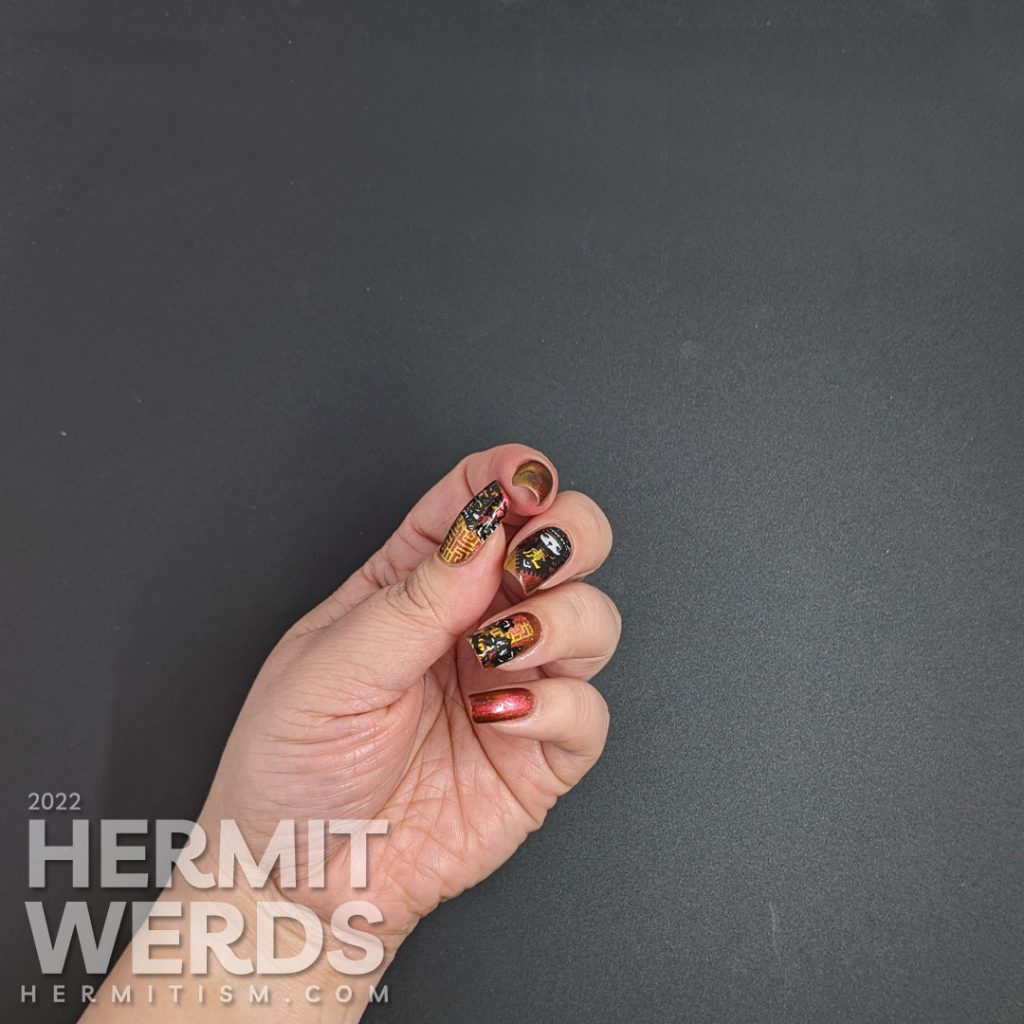 Until next time, friends! I hope you had a lovely day!