While I couldn't complete all the prompts for @glamnailschallenge, I did want to knock out the last one: dandelions. See, Beauty BigBang has a great stamping plate with an entire row of full-nail negative space images and one of them is dandelions. I thought this would pair perfectly with the other glow in the dark polish from Delia's first indie polish release so I hurried up and painted this all up last night.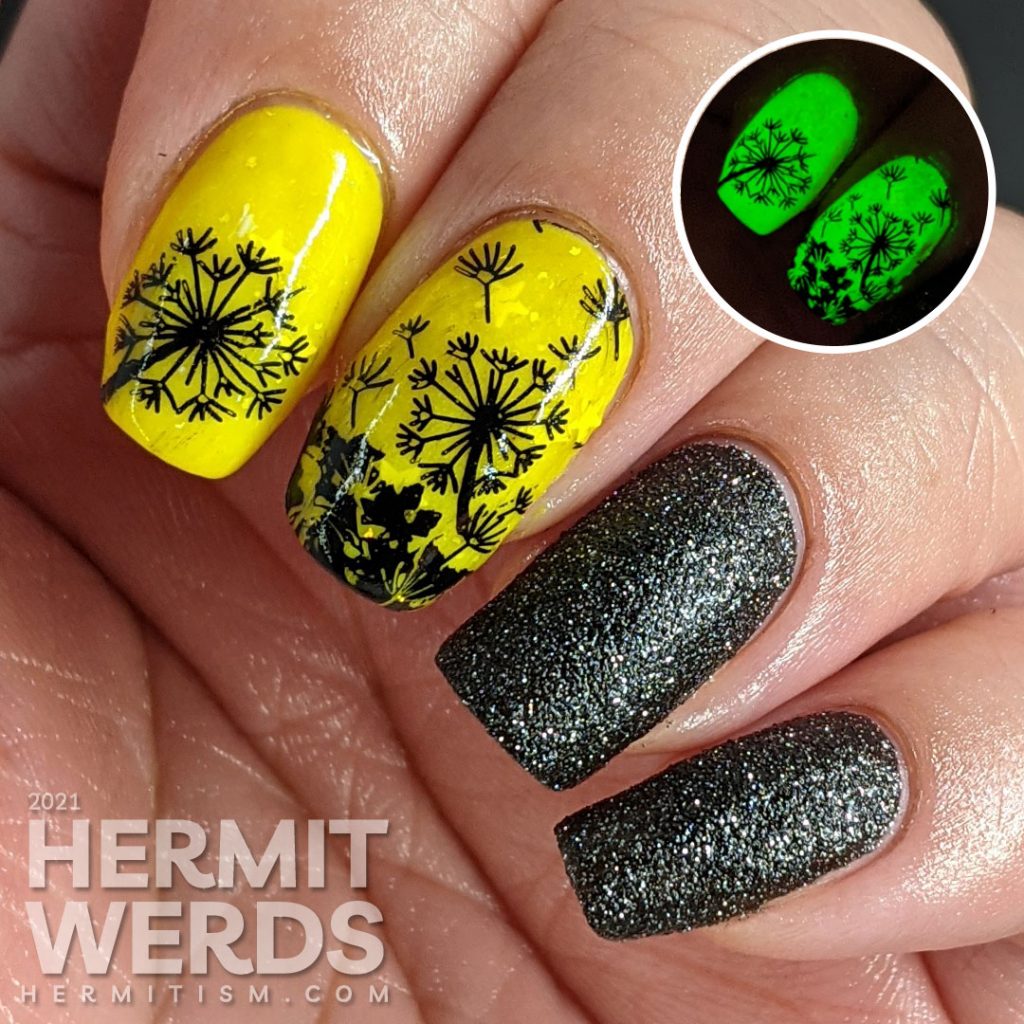 There's a lot of extra space in the negative part of the image. I decided to fill some of those in more on my thumb to make the contrast more stark.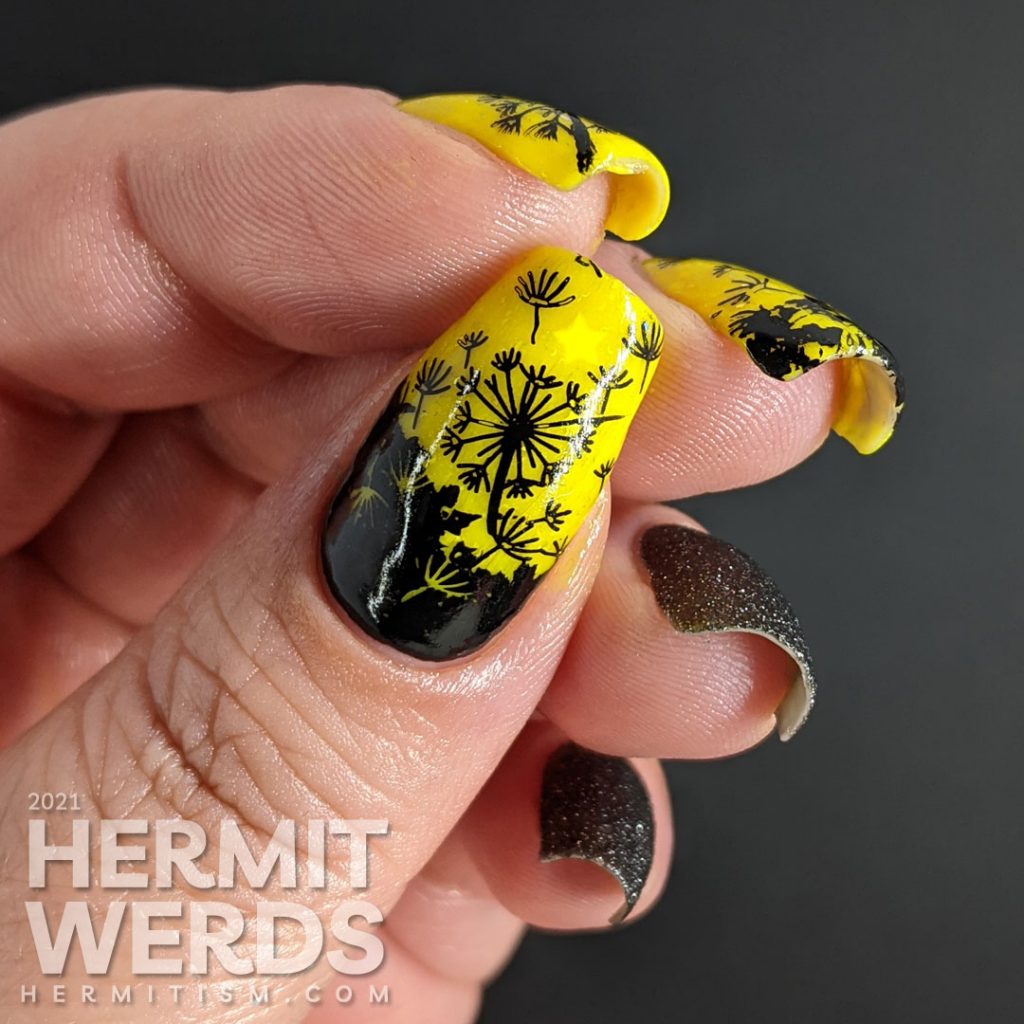 Nail art products used
Base Polishes:

Familiar Polish's "Starry Eyes" with an undie and Zoya's "Dahlia"

Stamping Polish:

UberChic's "Pure Black"

Stamping Plate:

Beauty BigBang "Flowers XL-003"
I threw a nail line blurring polish under the all that neon yellow, but it's possible I didn't need to do it after all since I painted about four coats on my nails. Below you can see it without any top coat. It's rough because Delia really packs her glow in the dark polishes with the good stuff. You have to if you want a strong glow and oh does this polish deliver. I'm probably going to be buying any new glow in the dark polish from Familiar Polish for a while. Glorious!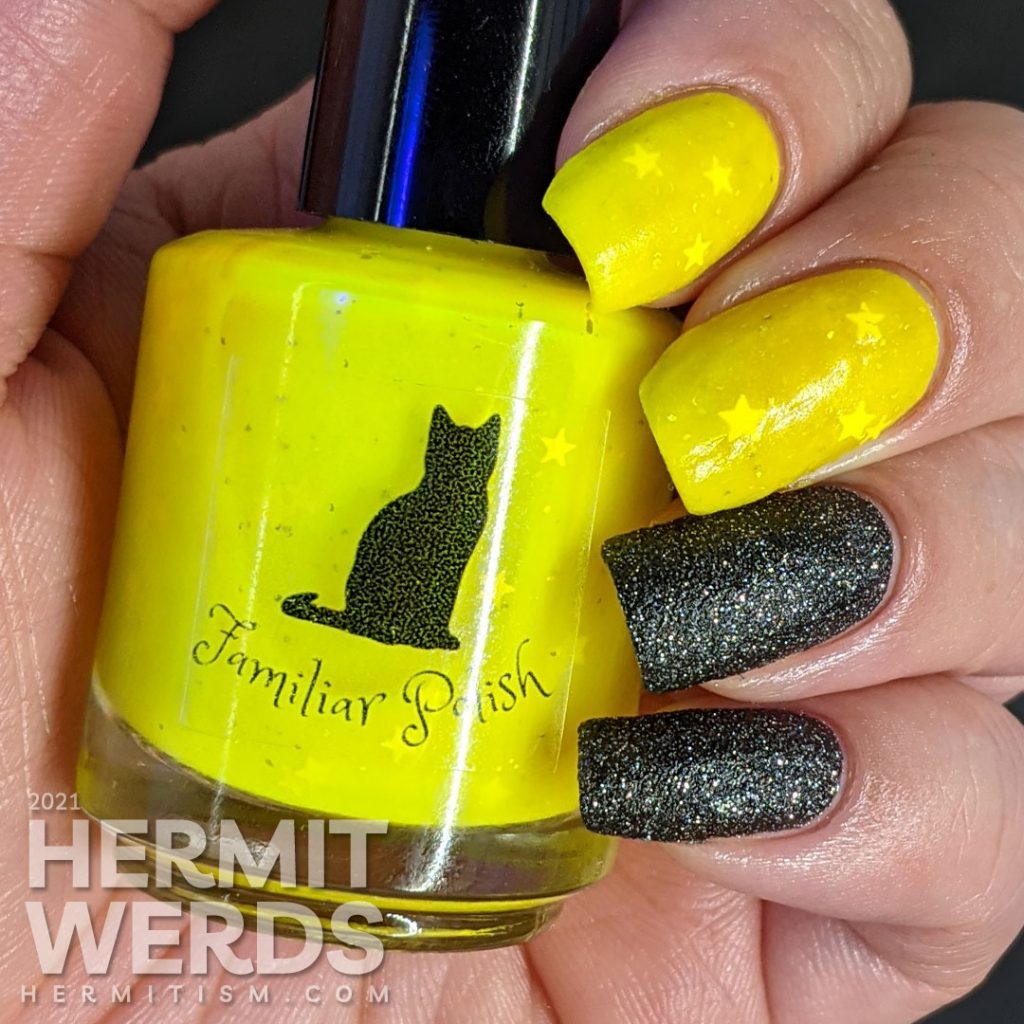 Glow for me, baby. Make those dandelions pop!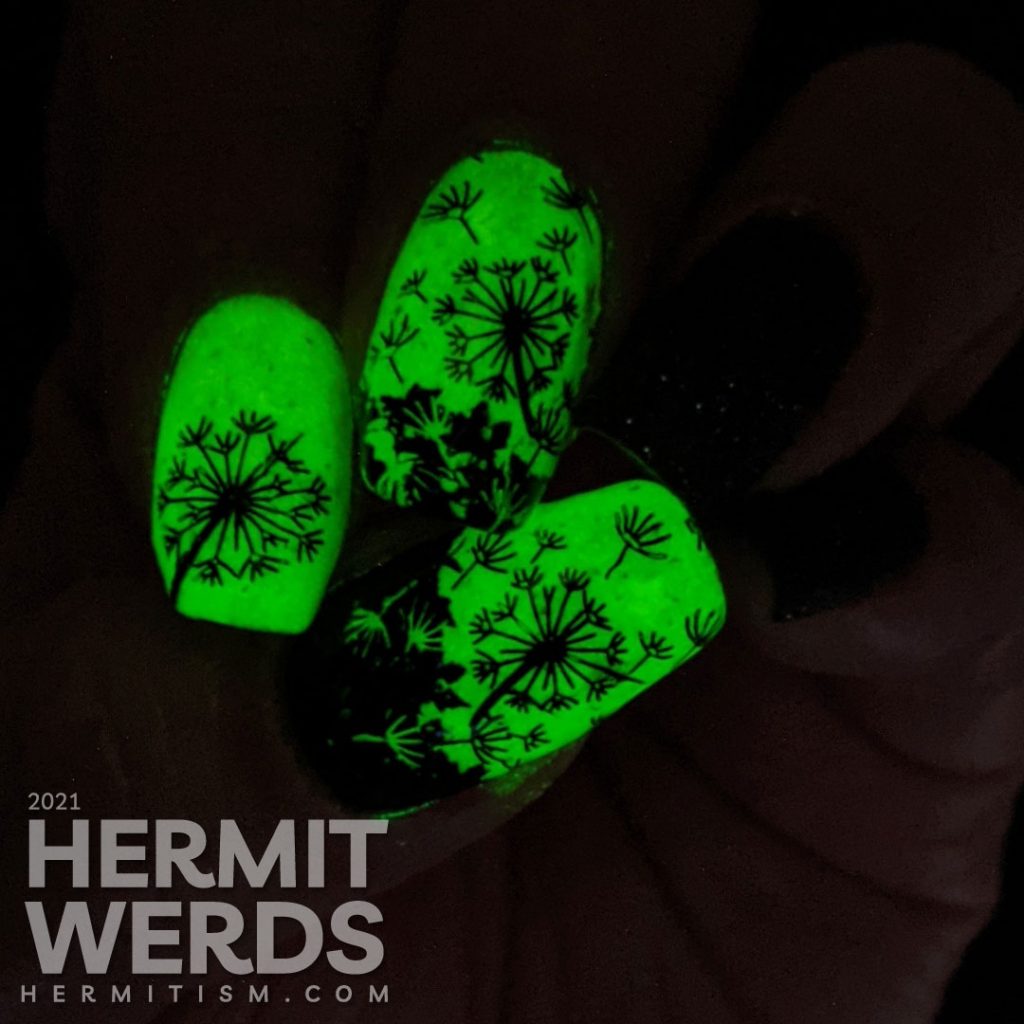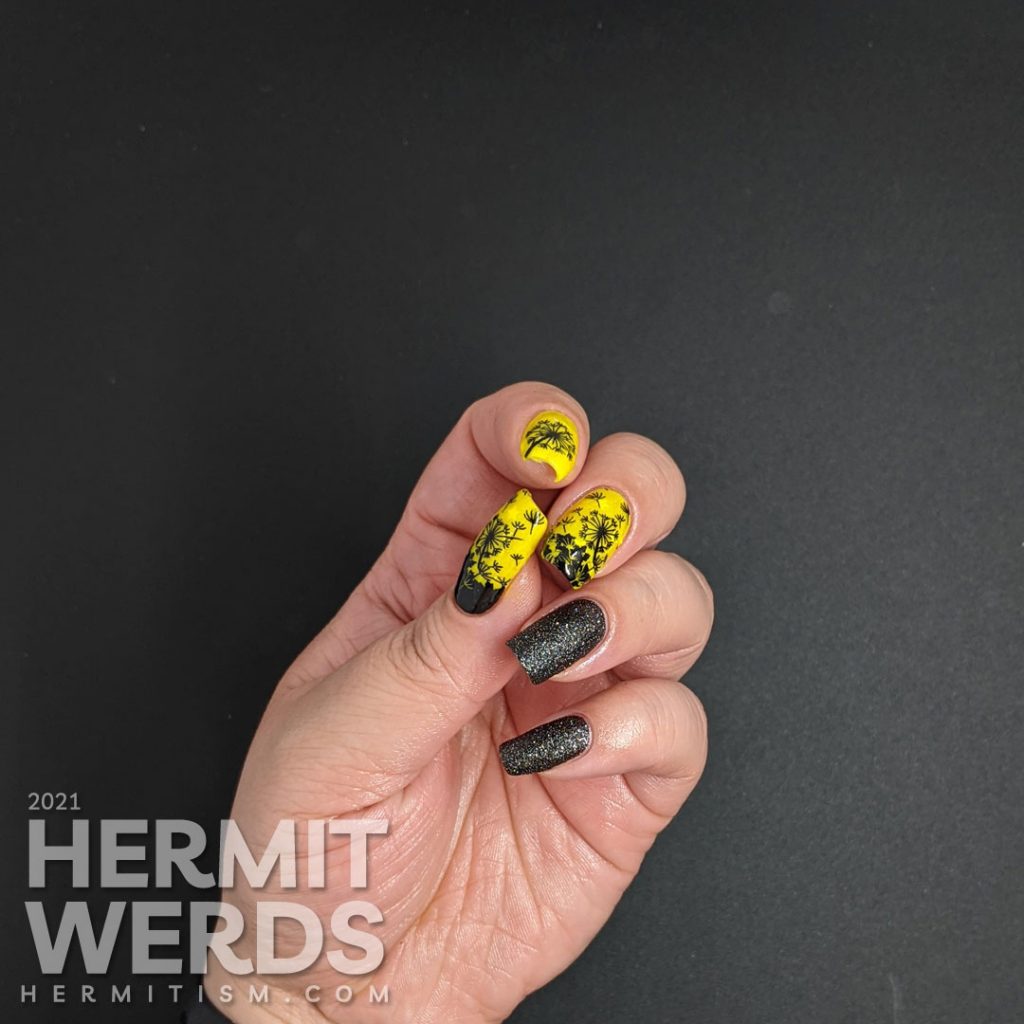 Apologies for the very quick post today. Past me should have gone to bed an hour ago. Heh. Until next time, friends! May your sleep be sweet and restful! 🙋‍♀️