I am lucky and live in a state that was well-prepared for mail in voting. I hope ewe have been able to vote safely too. We can't sheep on the job and leave this election up to chance. No one wants to feel baaad later on because they didn't vote and things got worse.
And, yes, I totally re-used the puns I wrote for Instagram. 😆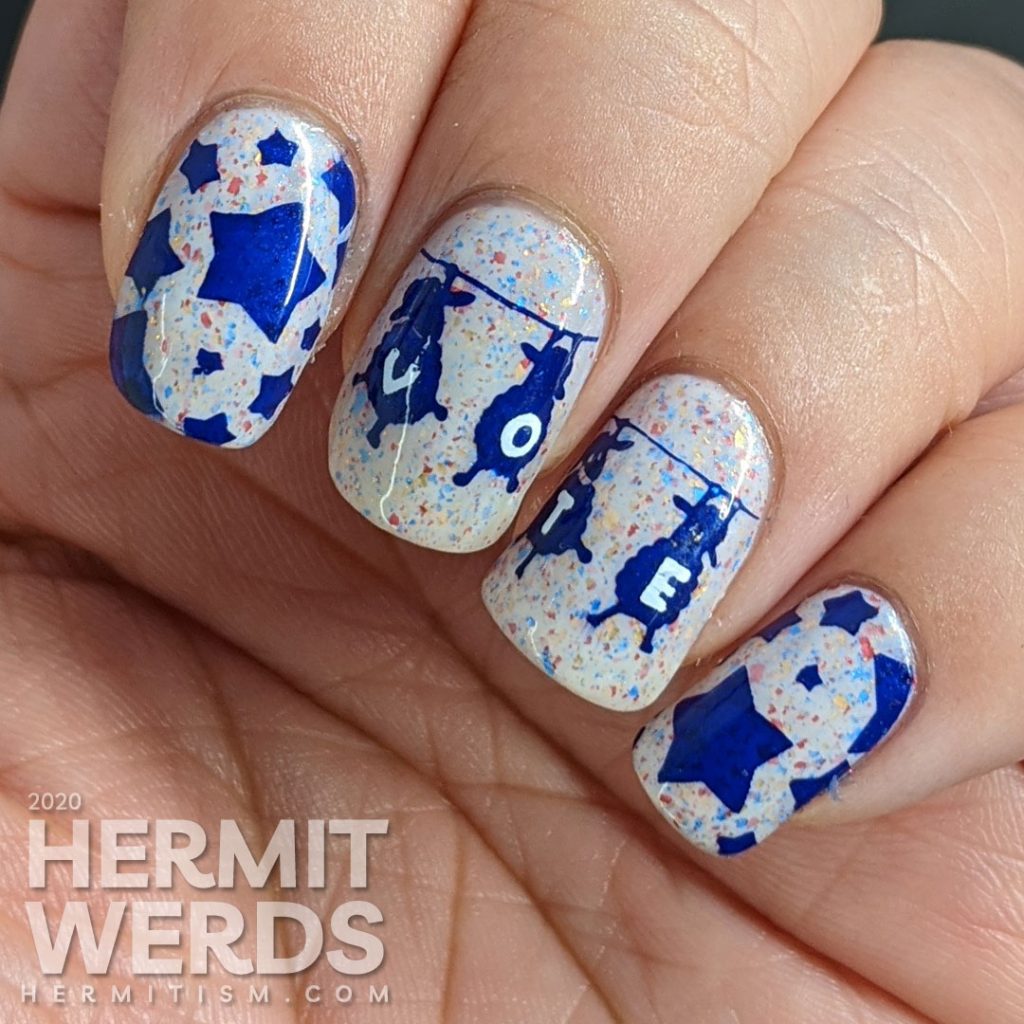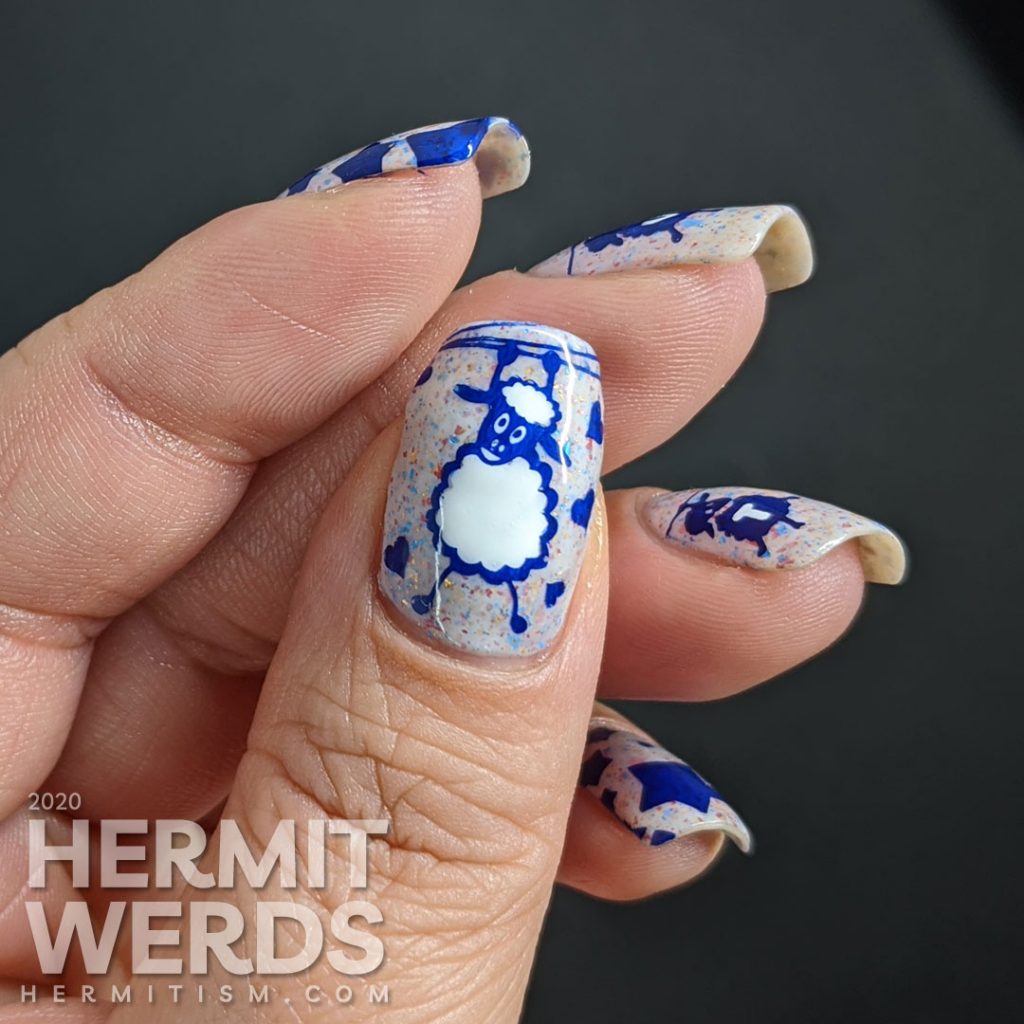 Nail art products used
Base Polish:

Rogue Lacquer's "Jaw Breaker"

Stamping Polish:

Born Pretty's "Diana" and Uber Chic's "Essential White"

Advanced Stamping Polishes:

Smacker's "Wickedly Stylish"

Stamping Plates:
While Rogue Lacquer made "Jaw Breaker" to look like, well, a jaw breaker, I'll admit I totally snagged it because I also thought it would make a great base for a patriotic nail art. And here we are. My next challenge is to find a use for it that is completely different from a voting subject.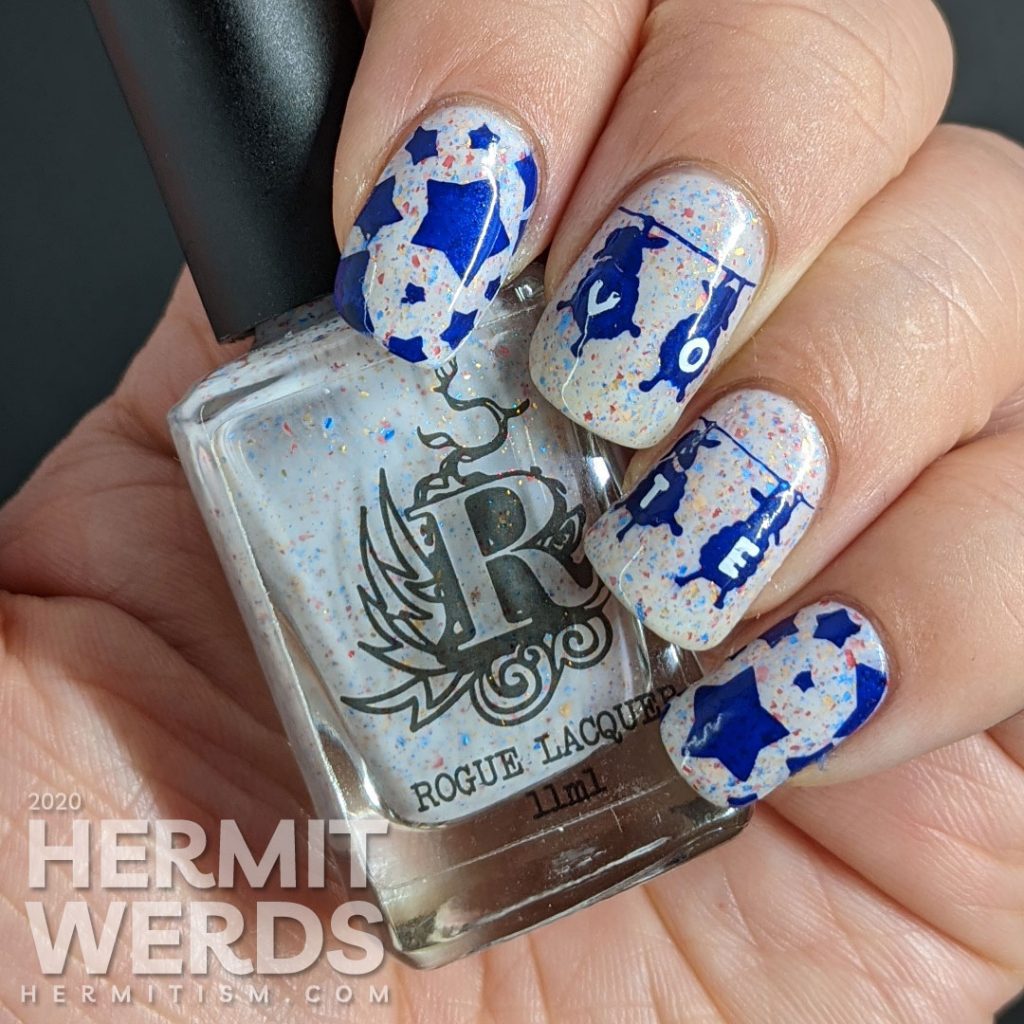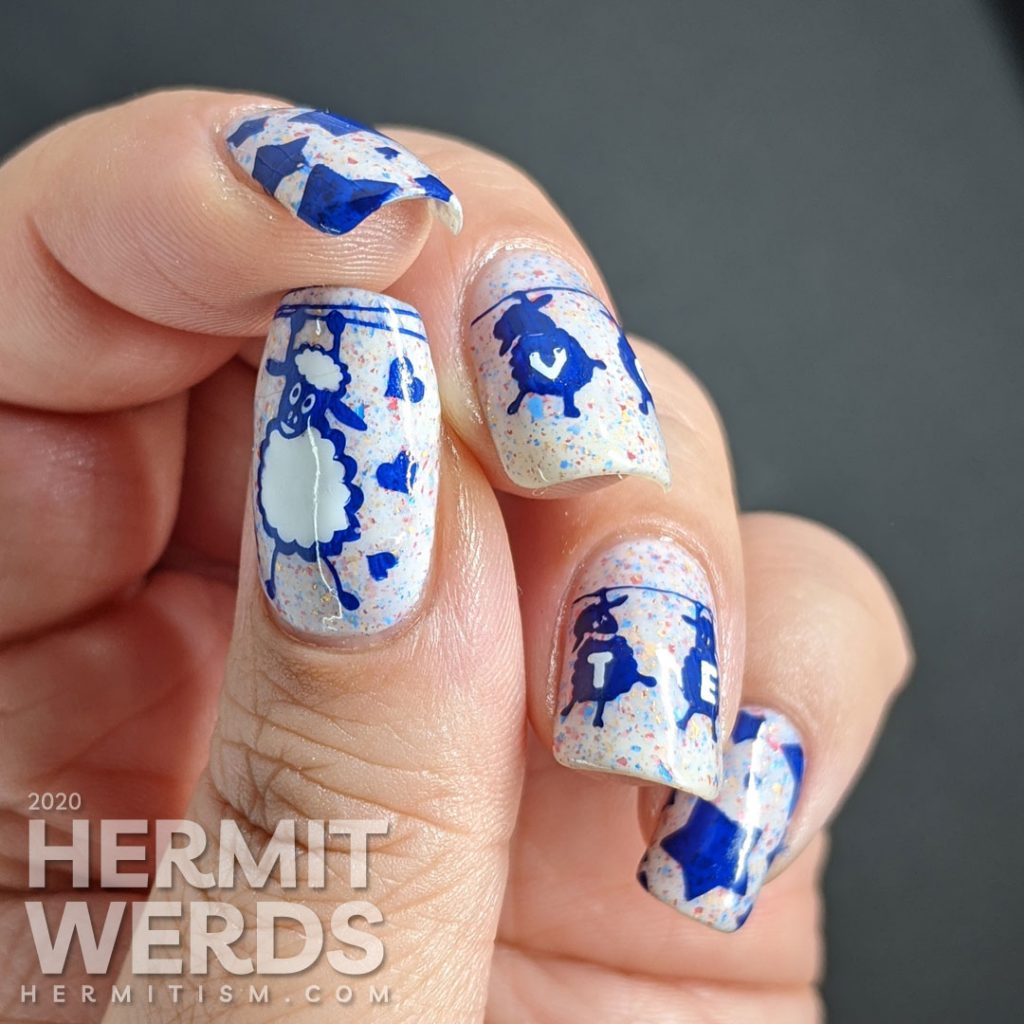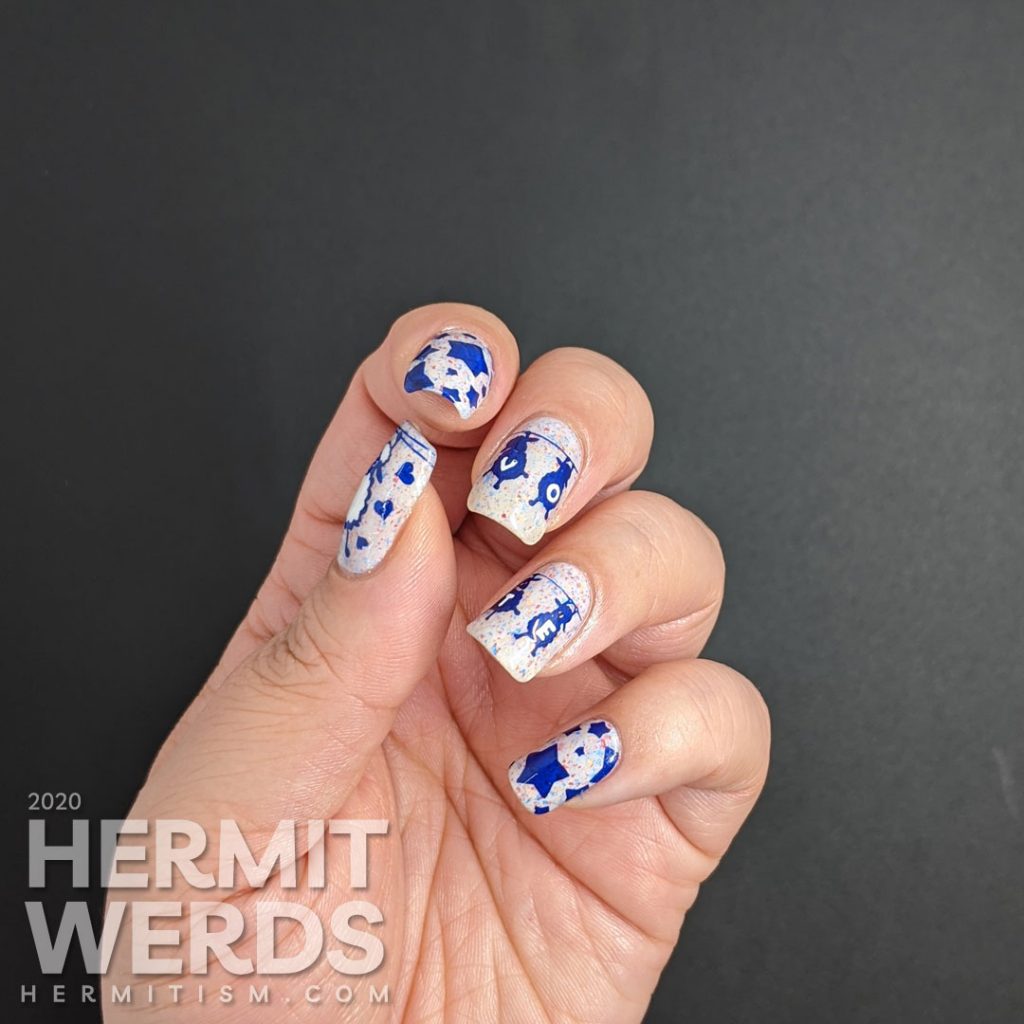 Well, let's keep this short. We've all got things to do today like try to not refresh the news every few seconds even though the votes will not be fully tallied for several days. I hope enough of us vote to pull America out of the cesspool it is currently squatting in. ☹