September's Mani X Me box had a Pet Cemetery theme so, of course, I could not resist. And once I realized that I could actually put a hold on my subscription and skip the boxes where I wasn't interested in everything (generally the stamping polishes are colors I already have or don't want), I paid for the three-month subscription. Little undead pets are as bad of an influence as live ones!
Anyway, these stamping plates had ghosts and that means it's time for a little bit of glow in the dark! Woo!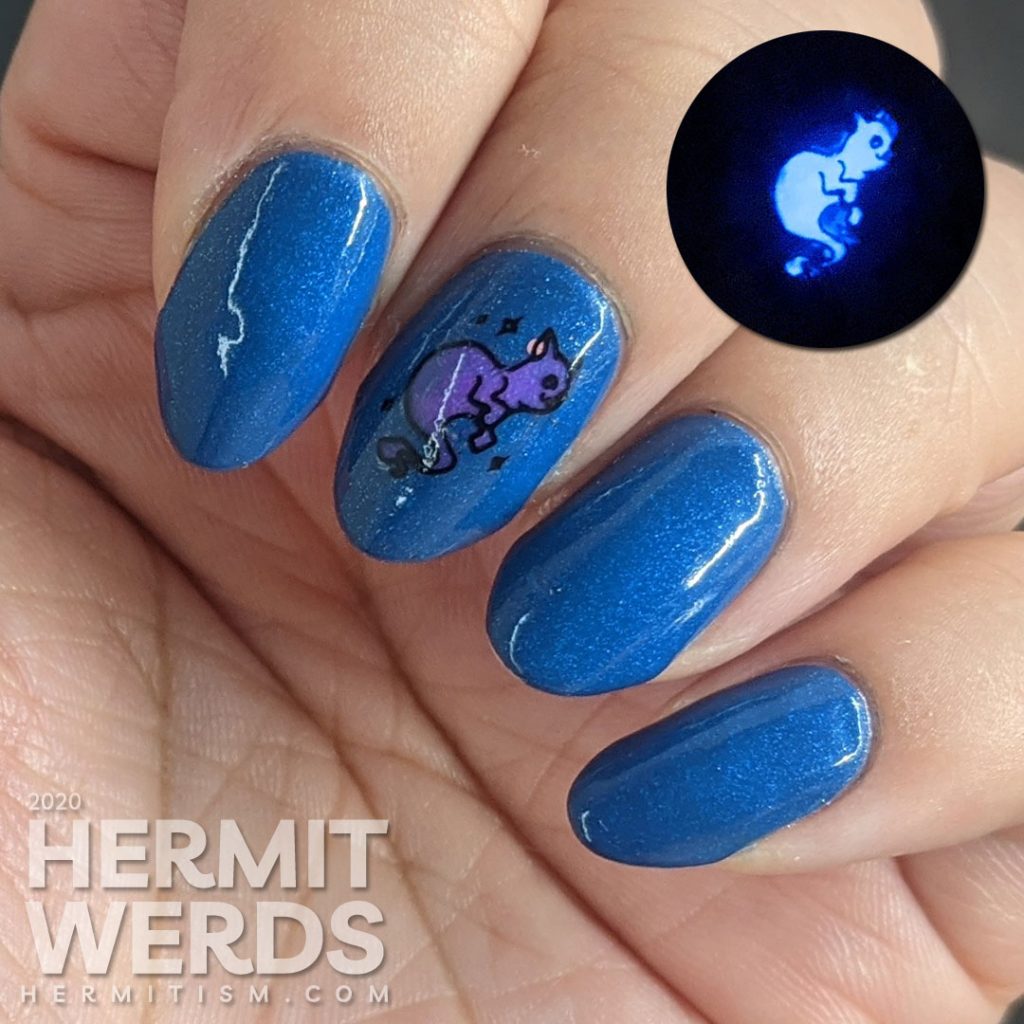 True Blue
I decided to include Ine's prompt graphic that includes the secondary colors she picked. And they are gorgeous. I may have to go back and do something with Bayou and Cardamom Seed. Hmmm…
Anyway, True Blue is the main color and I used Maybelline's "Denim Dash" for it which was a pretty excellent match. However, the formula chips really easy. So…sexy color. Hot garbage performance. Would not date.
Okay, now I want to start making a date/marry/kill judgement call when I talk about a polish. In that case, this one is a kill and marry the good twin. The one that doesn't chip.
Products Used
Base Polish:

Stamping Polish:

Advanced Stamping Polishes:

Stamping Plate:
I've been gazing with covetous eyes on glow in the dark dip powders. It feels like it would be an easy way to always have a glowing cindy hand. I should probably use up all the glow in the dark powders I reviewed first though… 🤔
Near…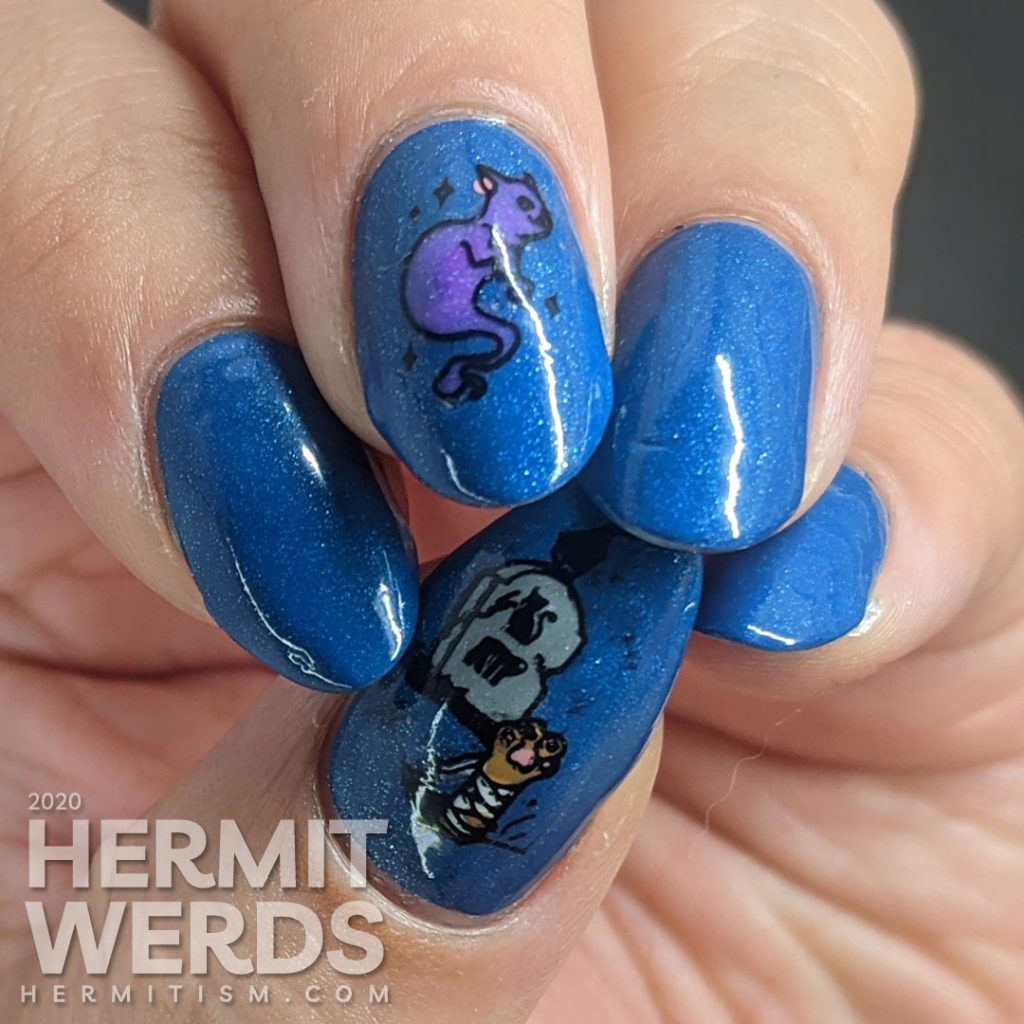 Far! (-ish)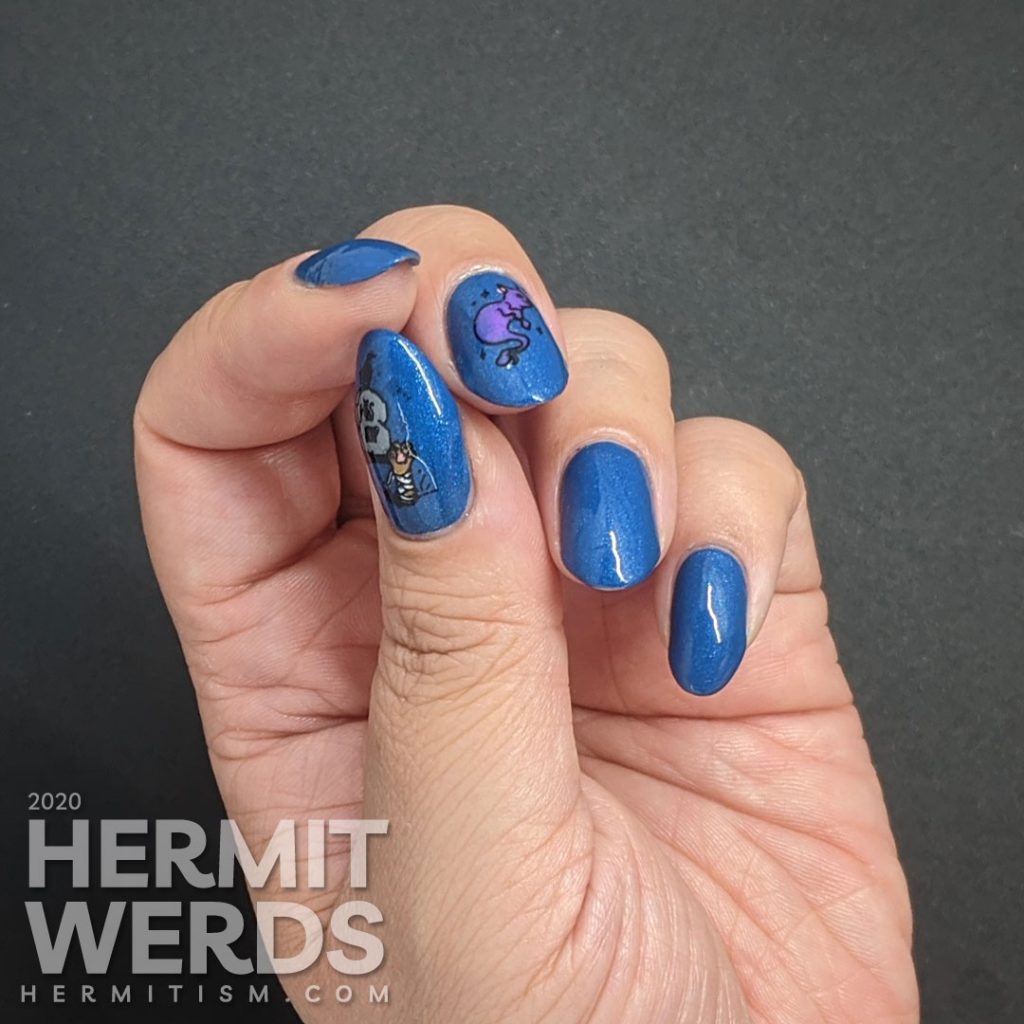 And that's it for today! 🙋‍♀️