For the longest time, I just figured that people from Mexico were the ones who ate the most corn. Was it the tortillas and tamales? I don't know. But it was an unspoken and completely incorrect impression. In fact, Americans are the biggest corn consumers in the world followed closely by the Chinese and eventually other people dish some corn on their plates.
And since we're one day from one of America's biggest days of eating, I thought nothing could be more appropriate than some corn nail art.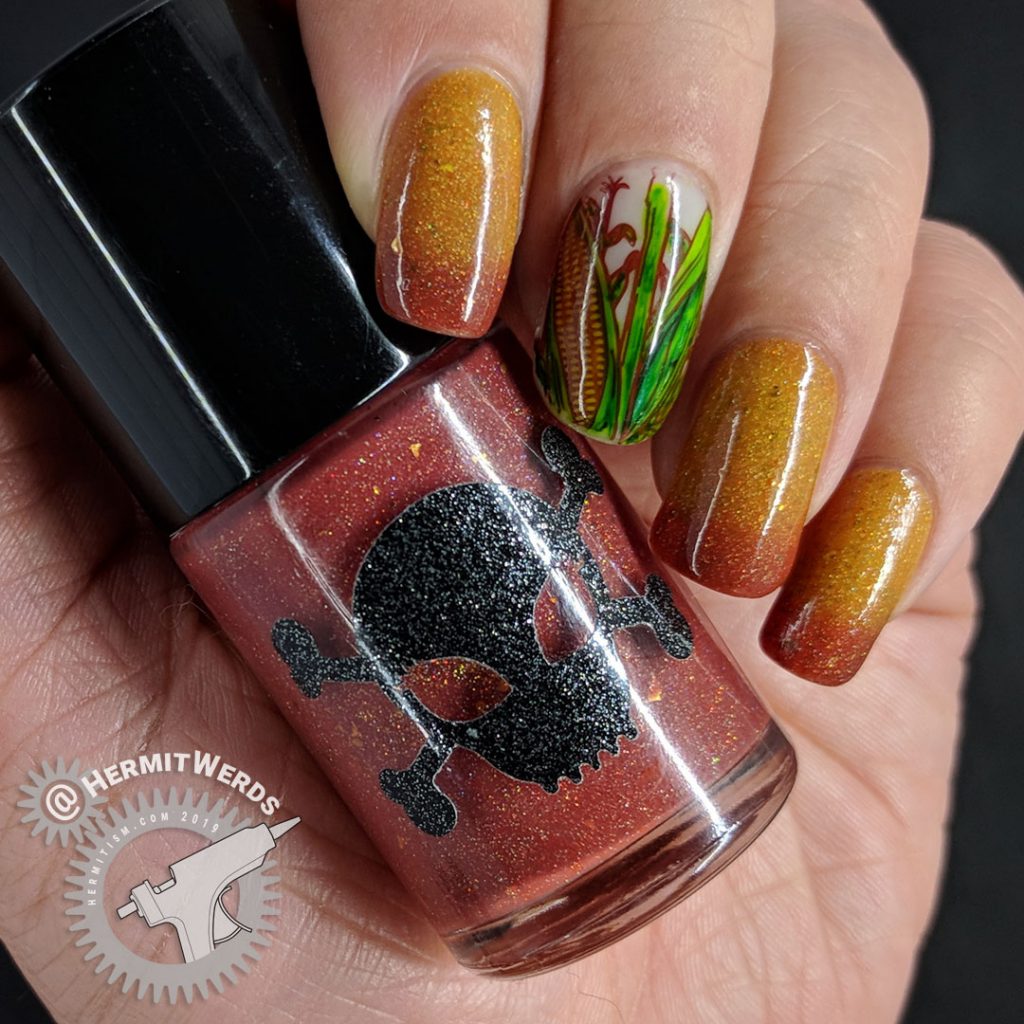 Products Used
Base Polishes:

Stamping Polish:

Advanced Stamping:

Stamping Plate:
My base polish is a beautiful thermal that's perfect for fall by Necessary Evil called "California Autumn Sunset" (pssst…at the time I am writing this, there are five bottles left). I couldn't resist it because I'm a sucker for mustard shades. Yum!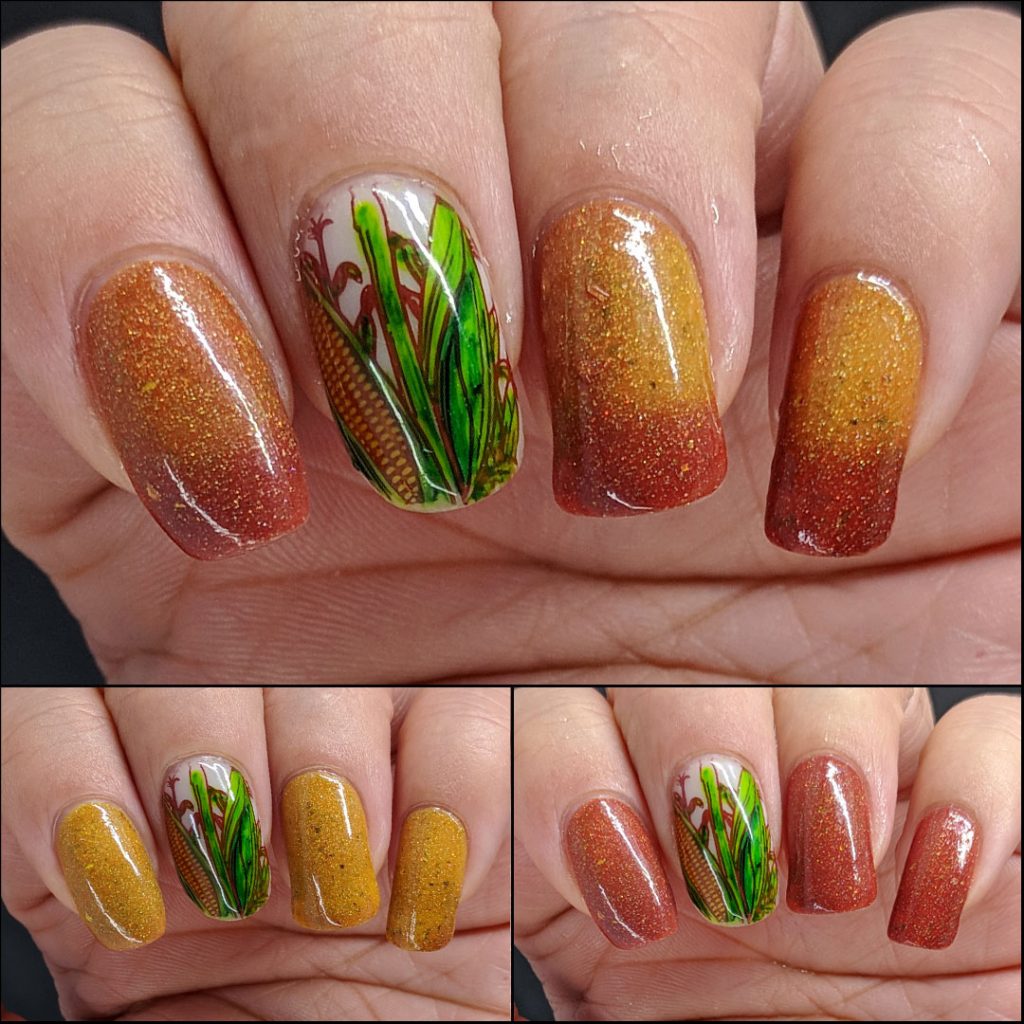 More Sharpie adventures
I decided to try something different instead of using rubbing alcohol to apply the Sharpie ink. Instead, I used matte polish to make my decals and colored it in directly with the markers. I even blended them a little, which was annoying because then I had to scribble around on another piece of paper to return the marker back to its original color. But it worked! And it's super bright! And there's none of the thing where you can see the pigment covering the lines of the stamping decal!
And if that worked then using the rubbing alcohol method will as well. Huzzah! This did turn out a little brighter than I wanted because my shades weren't diluted. Still very pretty though.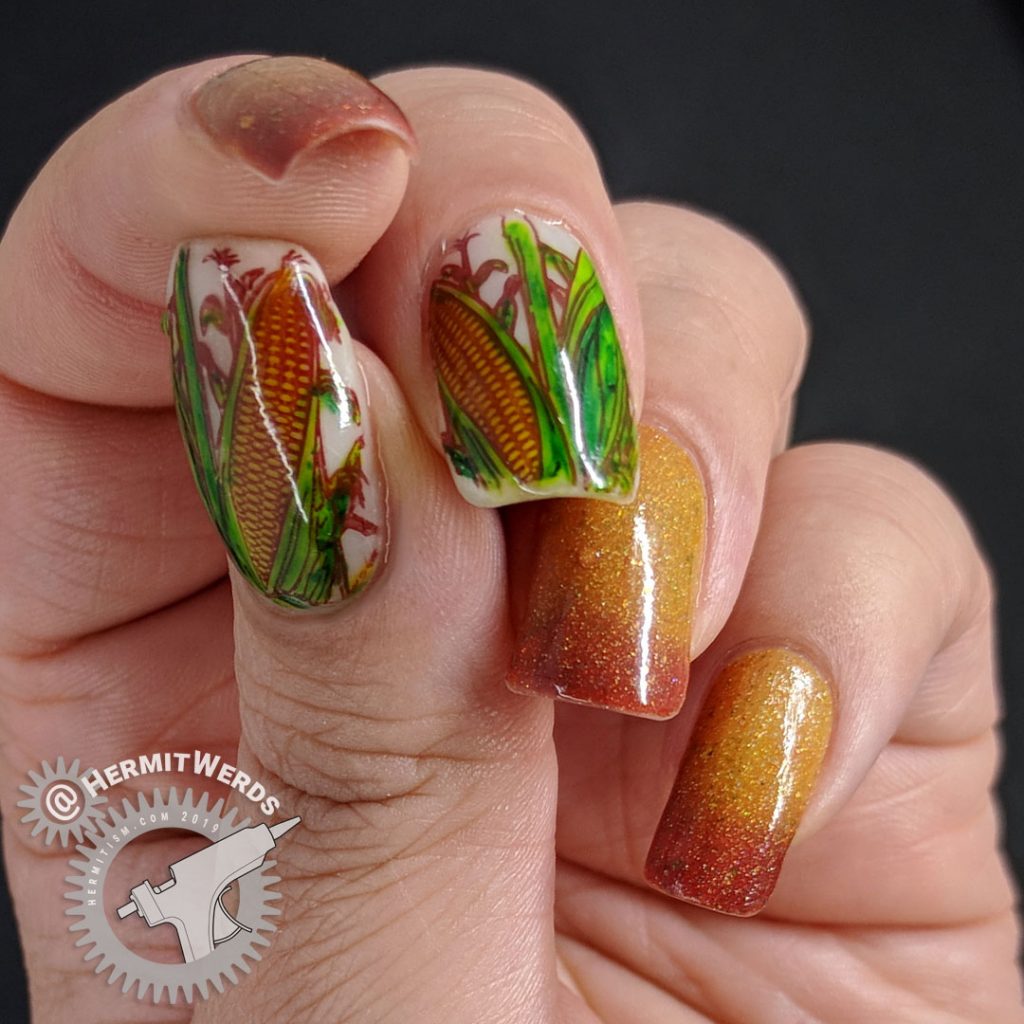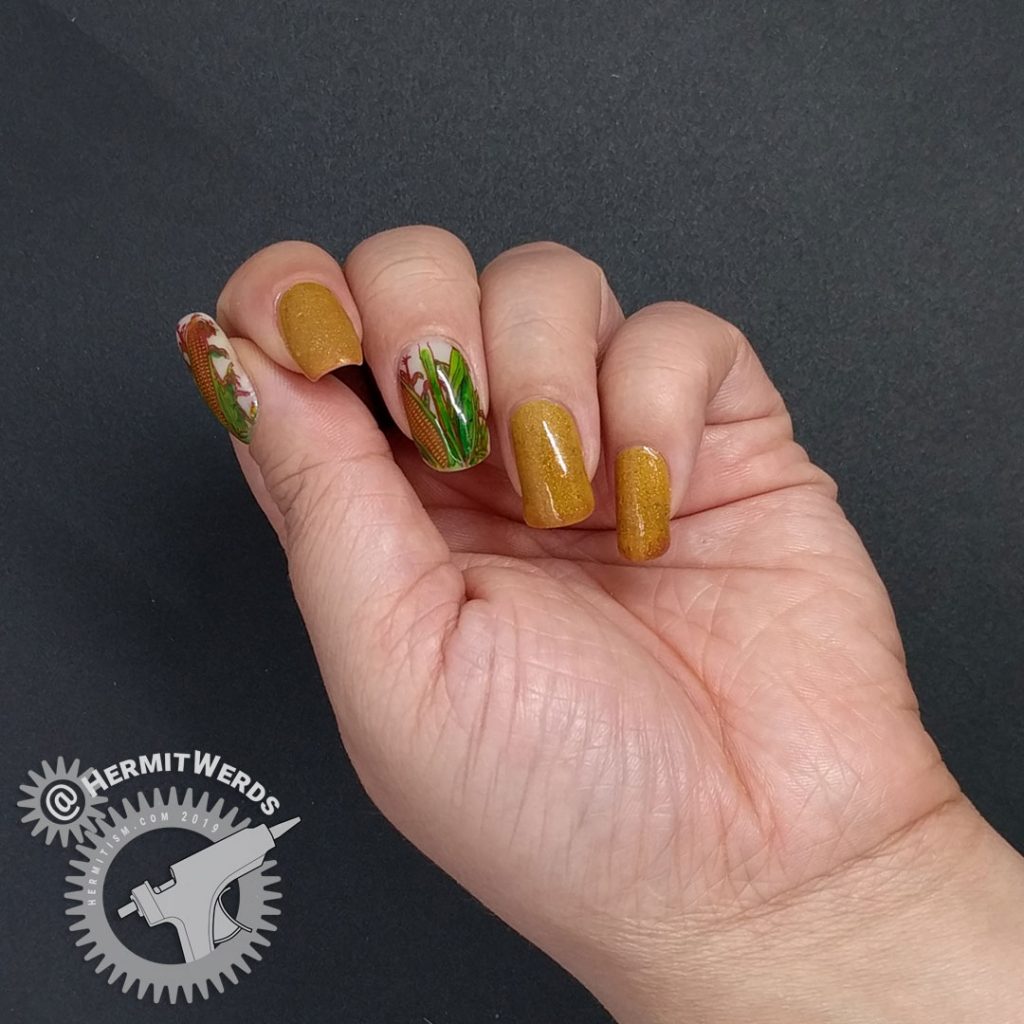 Well that was a fun experiment in the name of corn. And if I don't post again before you feast, I hope your Thanksgiving Day is fantastic (or just, y'know, have a great Thursday anyway 🤣).