We can't let the month end without a coffee mani. In fact, this is my eighth nail art dedicated to the delicious drink. I only have four to go before I can declare I have a year's worth of coffee manis and believe when I say that has been my goal for a while. Not that I will stop painting an occasional tribute to coffee, but I might focus more on other things I love like snails or jellyfish. I'd say cats, but I have many posts already dedicated to those hairy monsters. The cat manis will never end.
Now I just want to hug my cat.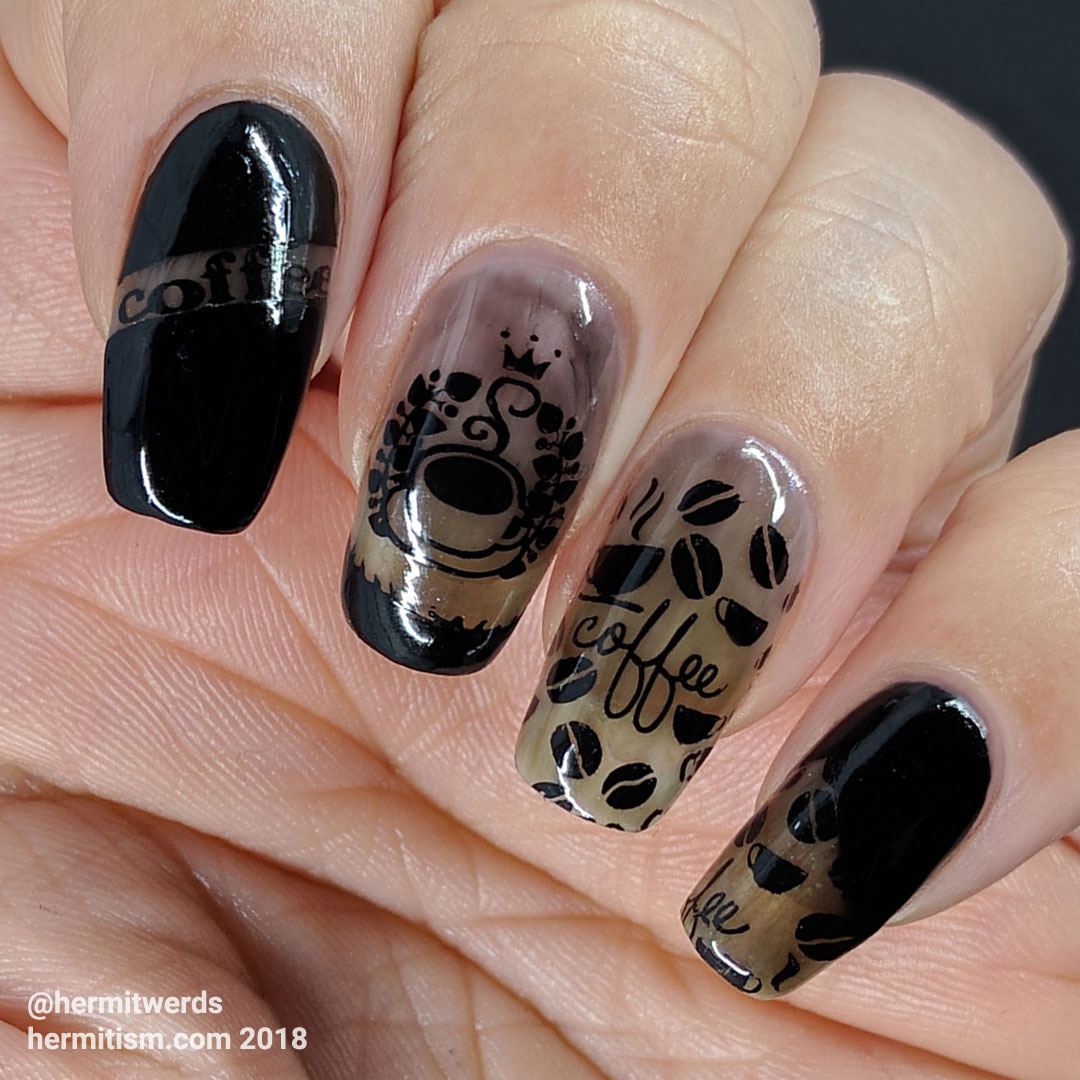 I usually find a challenge prompt or two to match with my personal coffee theme and this time is no different. I turned it in for @swatchslayer's #challenge2slay prompt that required I used nail tape. I was mostly happy with the effect I got with it, but I wish I'd left a little more space around the "coffee" stripe. I'm also using it for #26GreatNailArtIdeas pond mani prompt. I really do use this black jelly the most out of all my jelly polishes. In fact, I'm a little over halfway through the bottle I mixed up for myself. It may not last into 2019. 😀
Also, it's just an extra cool thing to have a coffee-scented polish on your coffee painted nails. I may have been seen creepily sniffing them. A lot.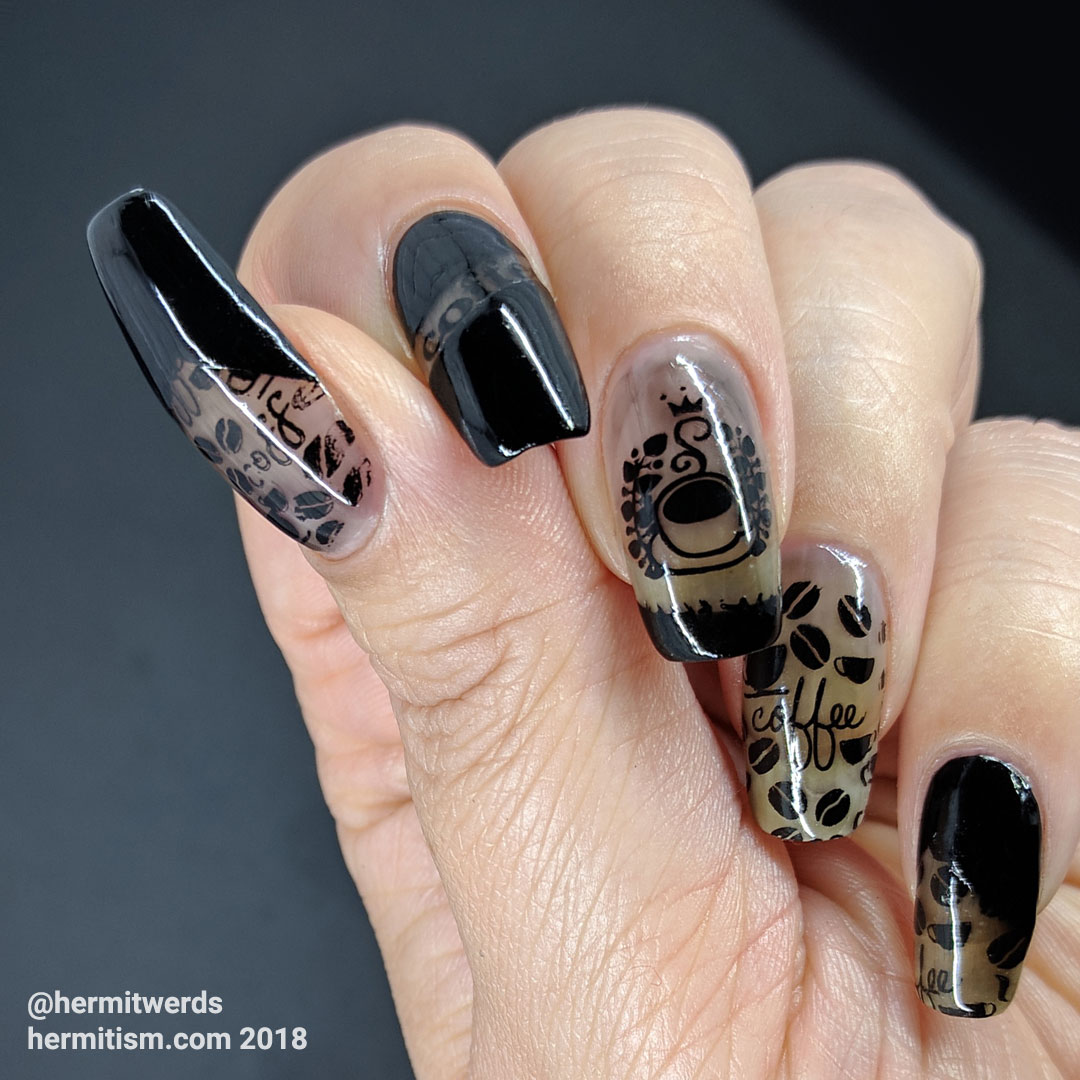 Aside from the spacing issue with the "coffee" stripe, I kinda wish I'd filled in the mug with white polish. I don't know. It wasn't a necessary step or I would have just re-done the nail, but I think it would have been a nice accent. Either way, I did not want to take this off. This feels like the perfect mani to have on your nails while you sit in a cafe for a few hours enjoying a cup of coffee and people watching. Except, like hot tubs, such a thing is just not relaxing for me. We all have our limitations. 🙂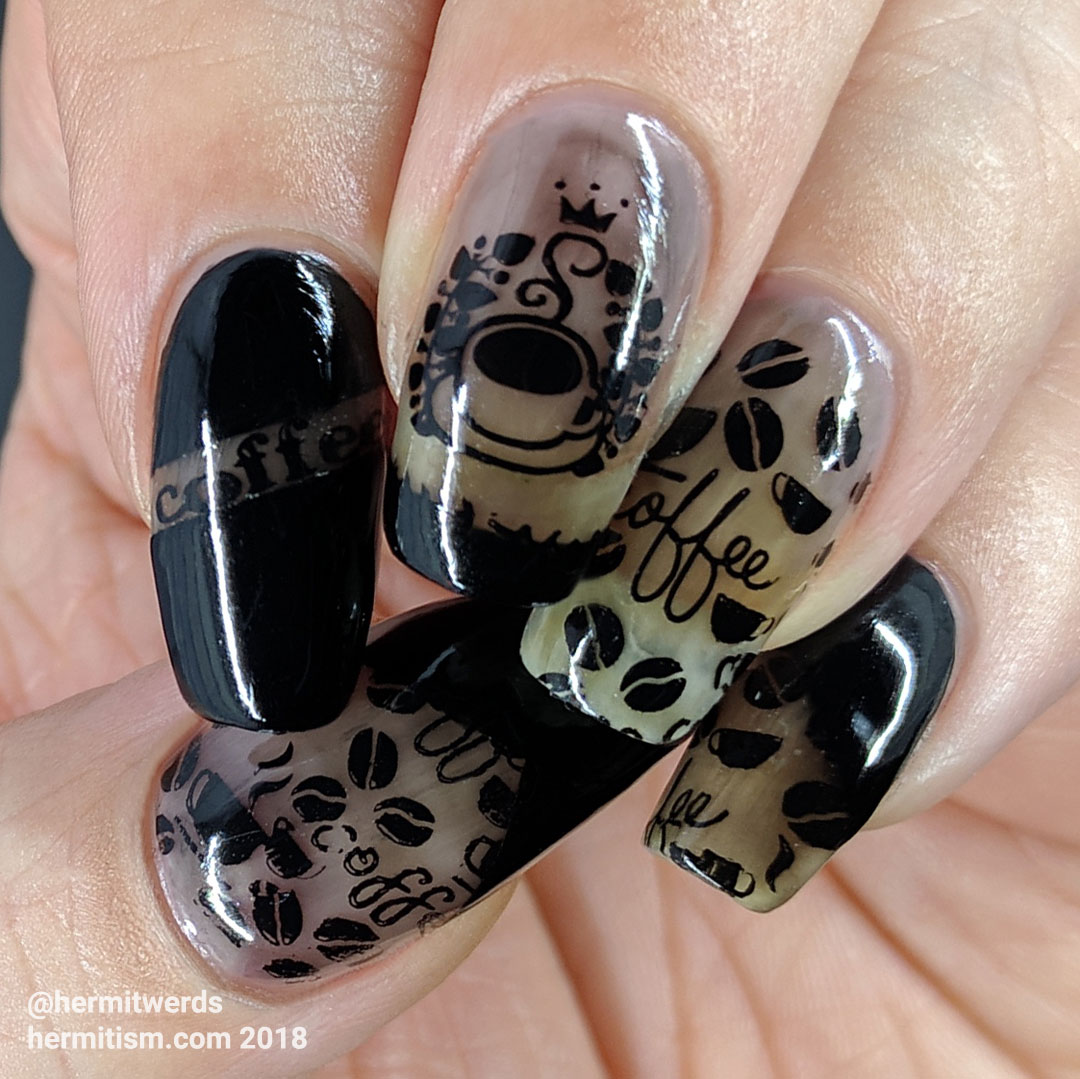 Check out all the cool pond manis from the group:
And last but not least, check out the Insta-tag #challenge2slay to see everyone's cool designs or just admire all the beautiful work in the collage: