I ended up swapping out days so you're getting the Fantastic Mr. Fox early, thus covering both Stripes (#31DC2017, day 12) and Inspired by a Garment (#nailchallengecollaborative). And I know the expectation for Inspired by a Garment is generally something from fashion week or whatever. I'm sure that would boost my viewership more than a movie that was released in 2009 and didn't win either Oscar it was nominated for. But at some point I had to make peace with the fact that the movie wasn't as good as the book but was still okay. And it is. The book has been released enough times with the work of different artists that there's no one recognizable representation for how the characters look except the movie, so it was safer to base my nail art on that anyway.
I really do need to re-read Fantastic Mr. Fox soon. It's been at least five years…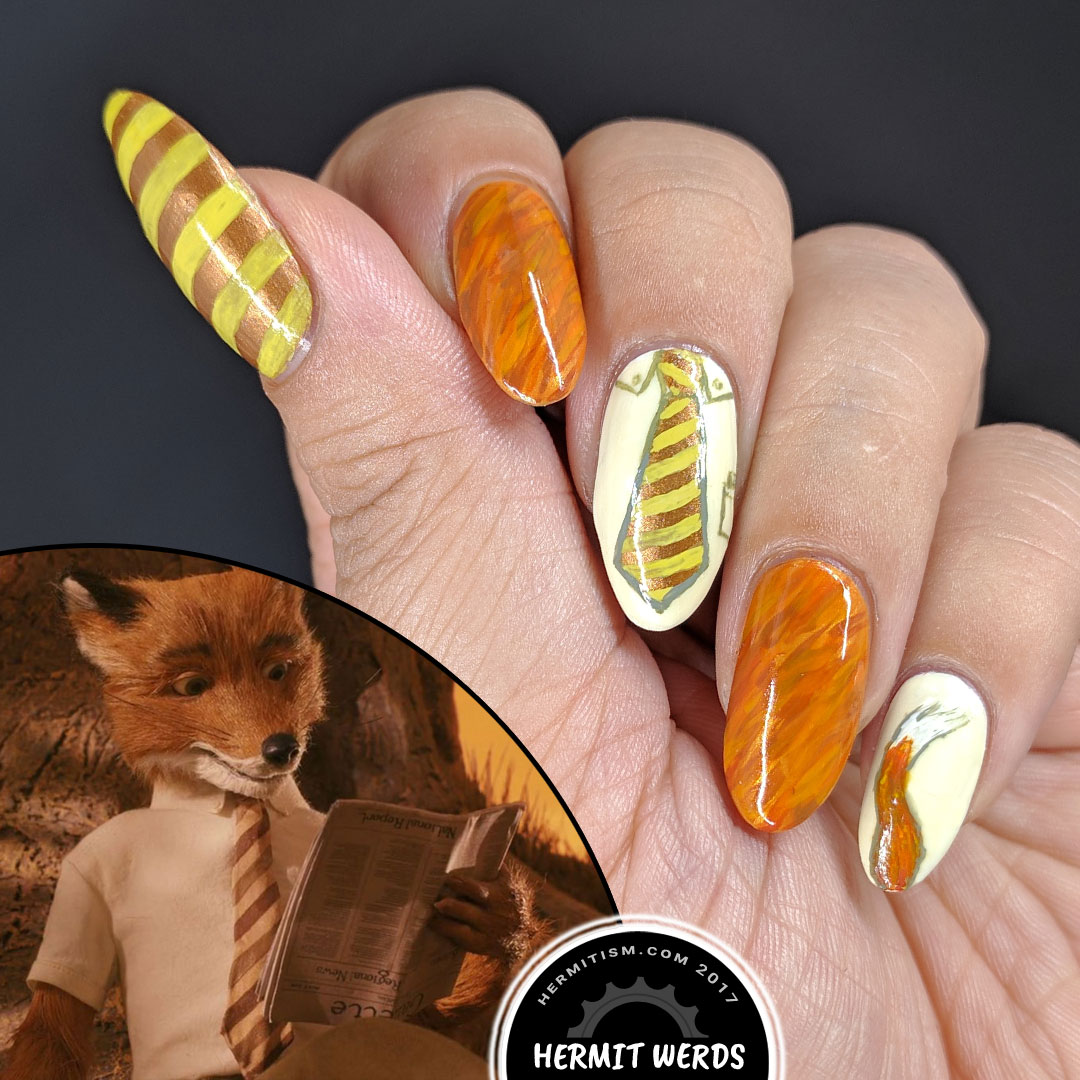 So my usual warning that I love the Revlon Parfumerie collection so much because of the smell. The formulas are generally bad and "Fresh Linen" is both one of my favorite smelling polishes and one of the worst offenders opacity-wise. I rarely paint white bases for things and I used one for this mani. Also, you really can't see much of "Accent Piece" through the paint, but it is a gorgeous shade. So happy I did not wait to get it.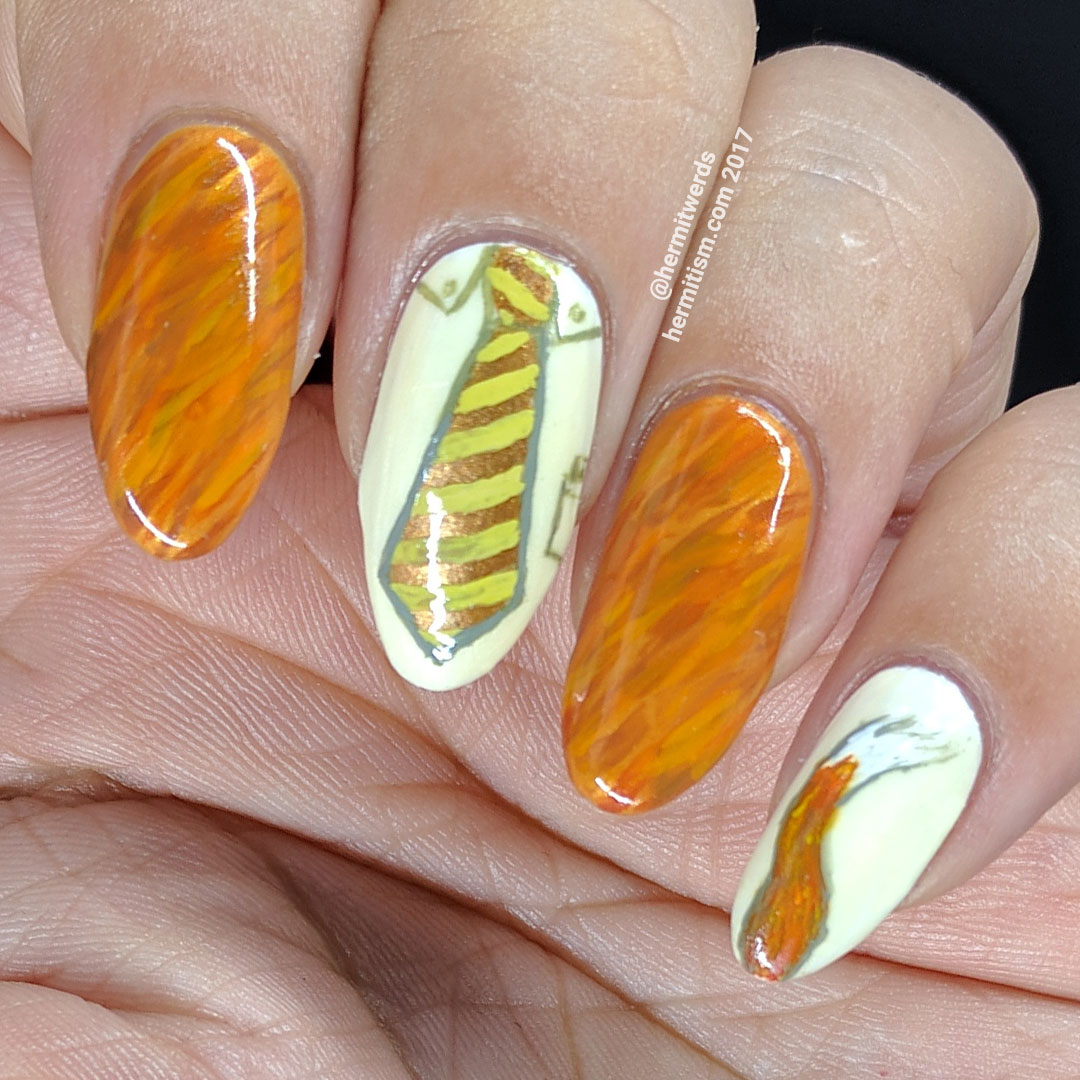 I certainly did not ask for so much practice with stripes, but it seems to be popping up a lot this month. Check out more fantastic striped nail art: