It's time to play catchup! I've participated in three different collabs on Instagram and posted nothing. To be fair, a family member was having heart surgery so my brain could straddle work and that before it was Done. Surgery went well, though, so let's get into my first fall look for the year! I started with some texture polish, a smoosh marble in yellow, orange, and green and lots of leaf stamping images. Or rather two full nail leaf images that I used in different ways.
(Also, today I thought I'd tried a more compact kind of blog post format. I'm pretty certain that if you're not on a computer you won't see much of a difference, but maybe it's better?)
Nail art products used
Base Polishes:

Stamping Polishes:

Advanced Stamping Polishes:

Stamping Plates:
Items in italics are debuting on the blog for the first time.
I'd already basically finished every nail before I realized that my pinkie nail didn't match because it didn't have anything to add a warm glow to it. So I found myself adding some duochrome leaf stamping images on it. I suspect I would have put them under the line stamping if I'd known I'd be going in that direction, but the last minute stamping did what it needed to do.
It was a lot of fun using so many different design elements in one nail design, even though one half of my brain is screaming this is too busy. Either way, it's very fall… 😂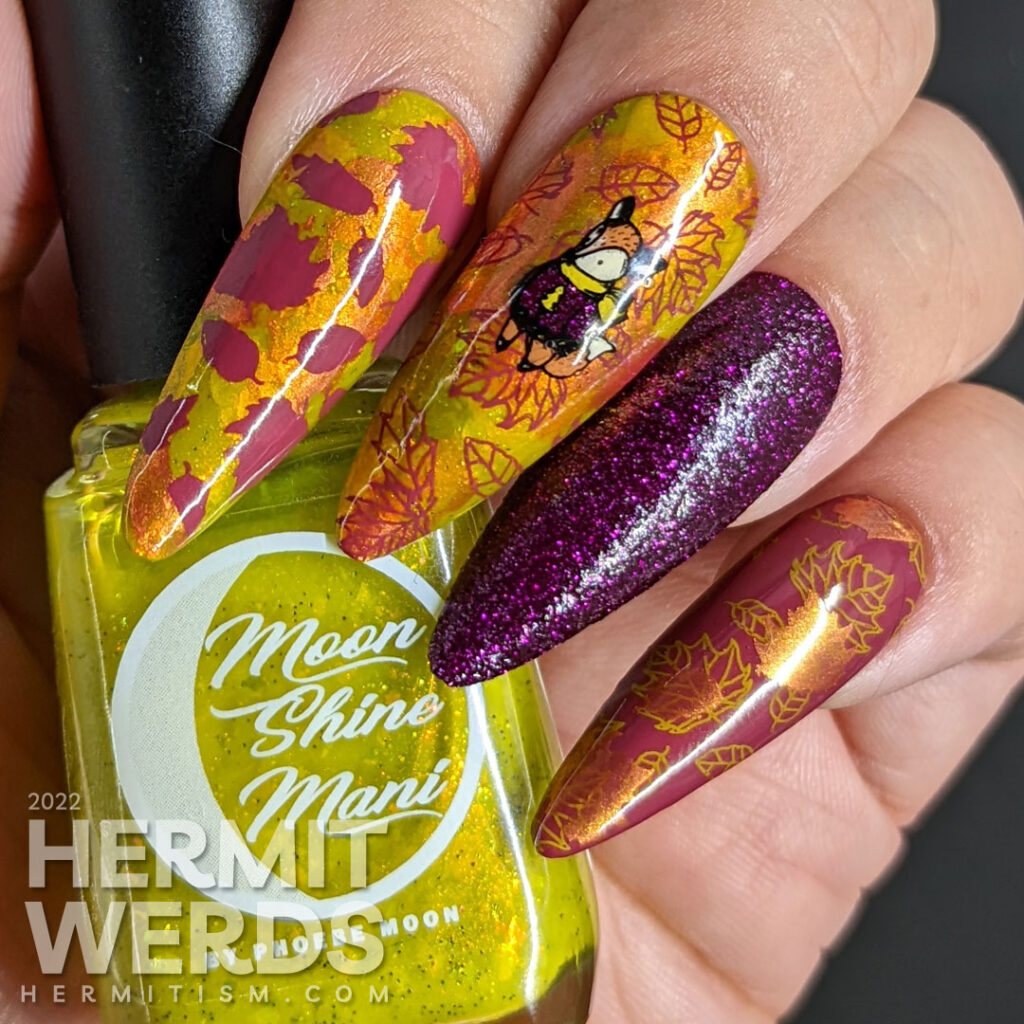 #DesigningWithDenise – Fall foliage, flowers, and fauna
It was suggested that we try to stick to the autumnal colors in the prompt image, which only some participants decided to follow. Teacher's pet that I am, I tried to only use those colors except for my animal decals. 😜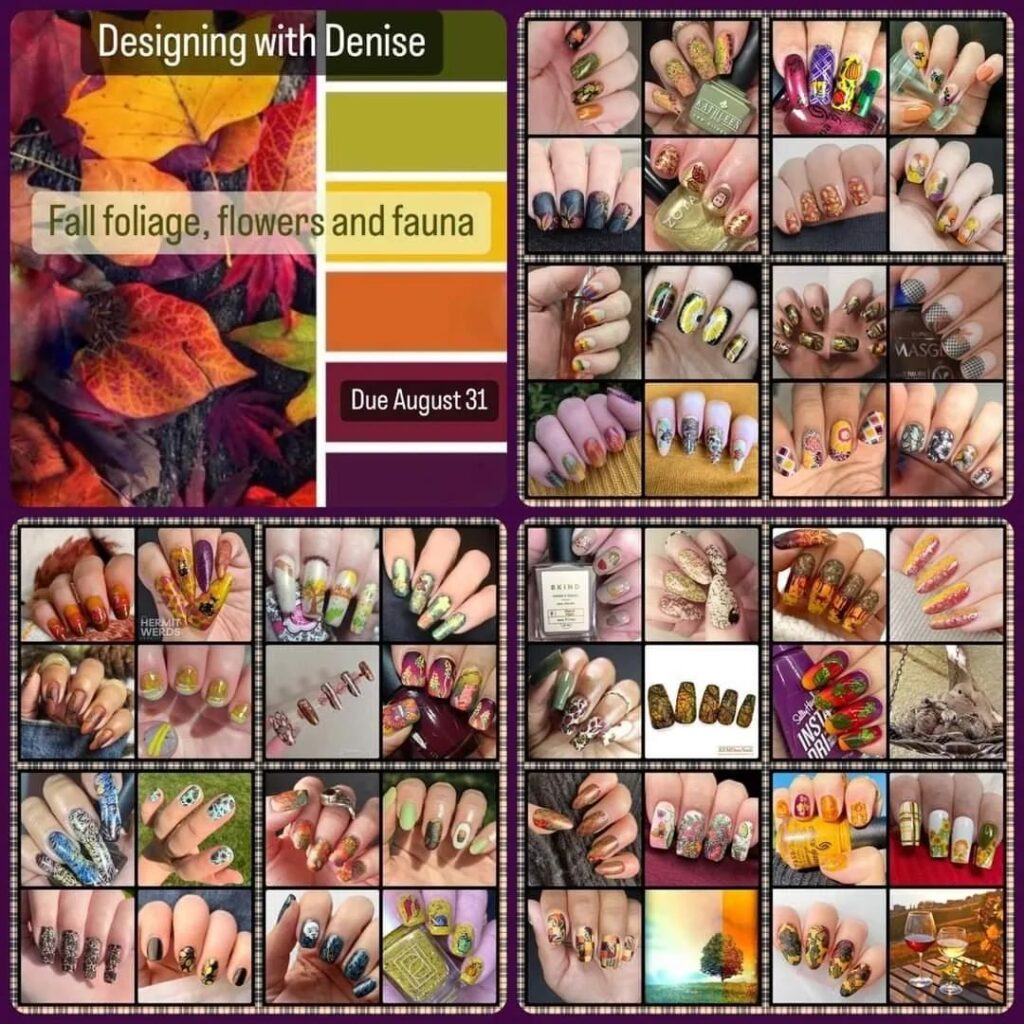 Final fall nail art photos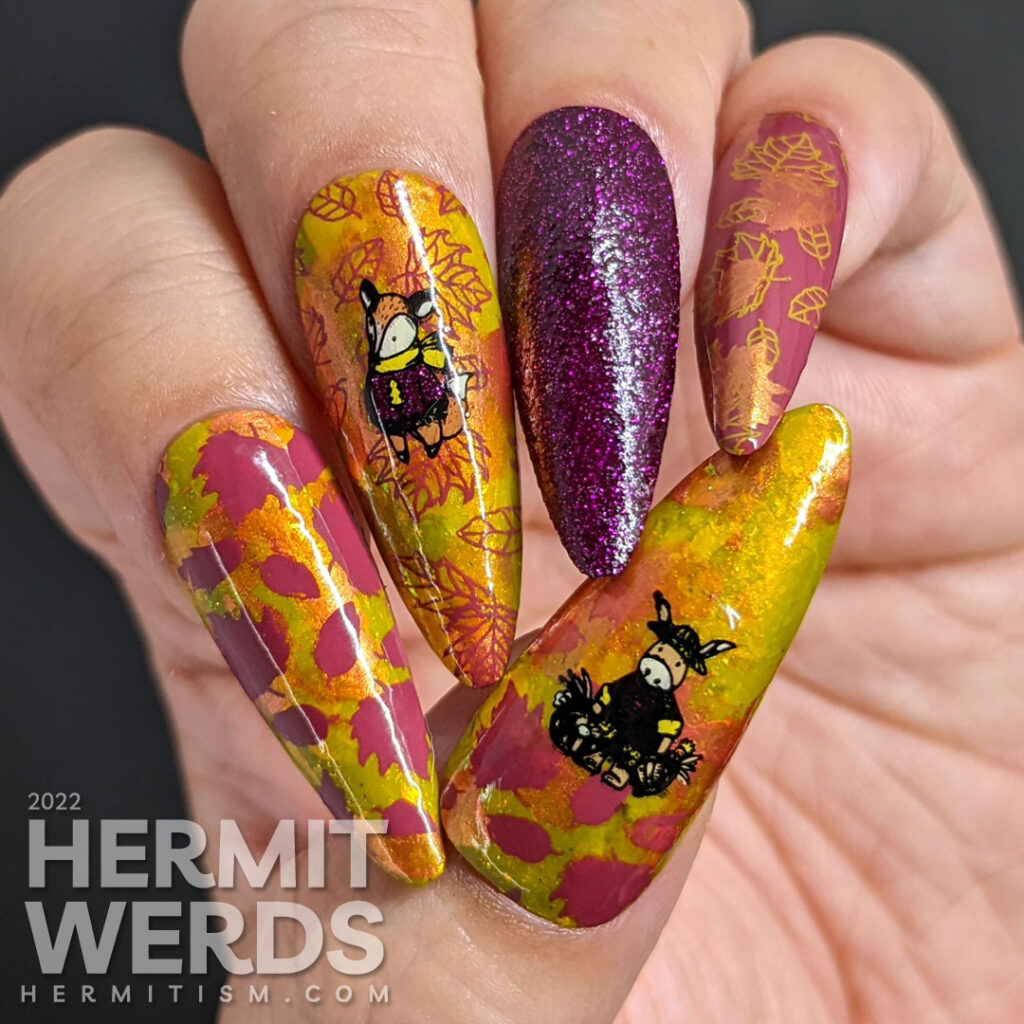 Until next time, friends! 🙋‍♀️