Well, I caved and purchased the entire set of Cupcake Polish's jelly & holo glitter Candy Land collection . It's been out long enough that she's no longer selling the set, but I've used everything but the strawberry red "Lord Licorice". I just had to do me some holographic glitter rainbows. And conveniently #clairestelle8challenge and #nailartchallengejuly both had the prompt "unicorn" within days of each other. Haranouta's unicorn plate was next and I picked stars and unicorn food as my theme.
I sponged on my jelly glitters since I wanted to make a horizontal gradient across my nails. Thank goodness for liquid latex because these are true glitters and clean up is not fun. But all the brightness definitely is. 😀 I didn't want to compete with the glitter with my stamping decals so I stuck to simple white and filled in with sheer polishes that would allow the glitter to shine through. I'm very fond of using sheer polishes in my decal making, especially ones with a pearly or glittery finish. They make wonderful clouds and translucent wings. 😀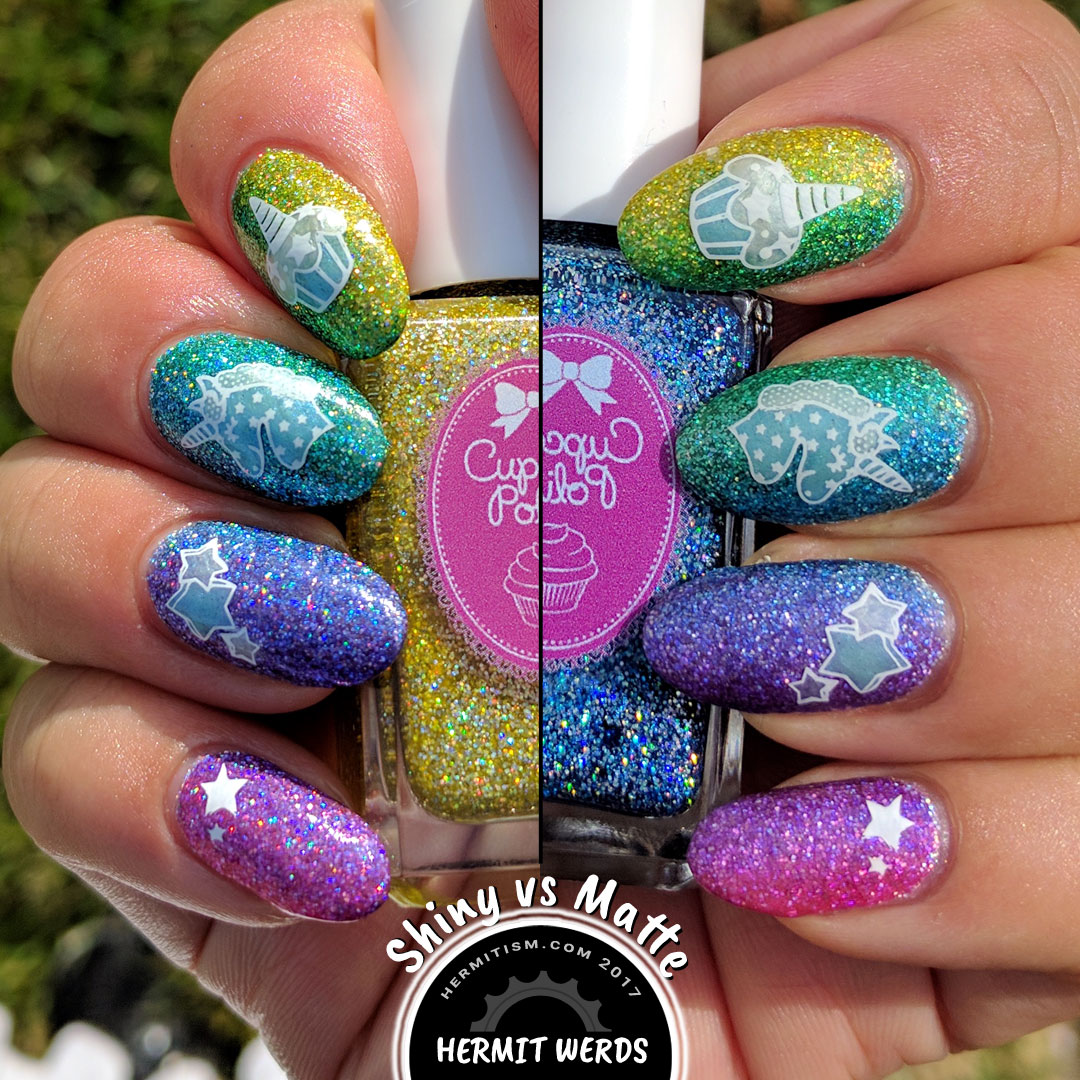 edit: Voting on shiny vs. matte finish closed. Two votes for shiny. Zero votes for matte.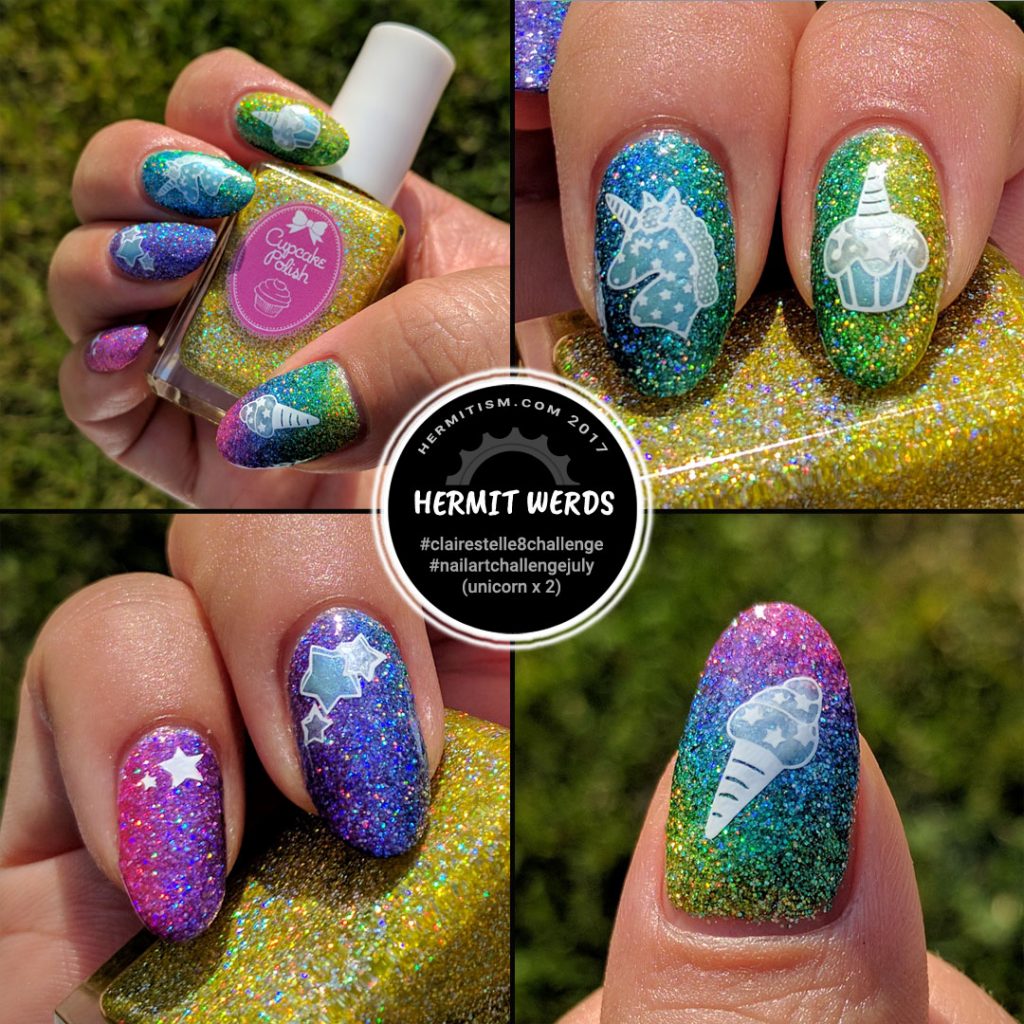 Items being used for the first time are in italics.