The two challenge prompts for this manicure are:
#NailsUnitedAugChallenge – Cocktail
#GlamNailsChallengeAug – Mosaic
Really a mosaic could be on quite a number of things, but I'd really like to see a giant mosaic that is just different kinds of alcoholic beverages at a bar or something. We all want different things from life. 😉 I feel like I'm getting better at drawing fine-er lines with paint. Still have a lot of practice to go, but really, everything is practice until next time. So, yeah. Martini mosaic. You're welcome. Y'know, I'm not sure I've ever had a martini. Eh, gin is nice but it's not my booze of choice. I'll try a martini at some point, but meanwhile I liked the shape of the glass so here's a mosaic to it!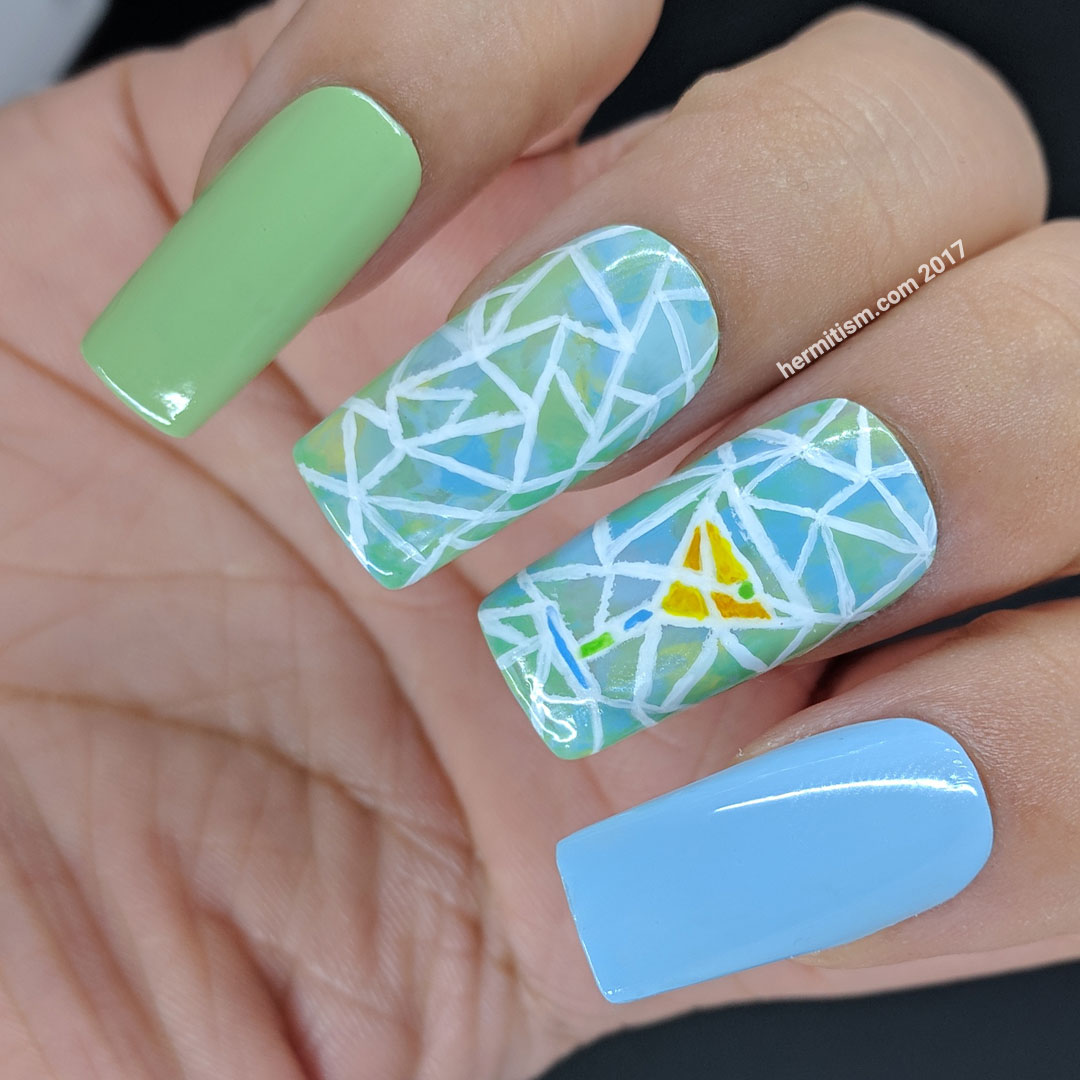 At first I was going to draw the grout lines of the mosaic and color around it, but I decided I wanted a soft blend of colors instead so I smoosh marbled and then painted the lines on top. And then realized that my yellow was waaaay to light and went back with some yellow paint mixed with a teeny bit of orange to help it stand out. Contrast so necessary. 🙂
I really like the shape of these false nails. Square tip nails are the best for creating a continuous scene. I've had almond shaped for a while and I'm tempted to try square again but I kept snapping the edges off before. My nails break enough as it is so I don't think I can do it unless I keep them rather short which is a no right now. So I guess you'll be seeing more stuff on false nails in the future. Stuuuff. 😀