I did want to try to get at least one more steampunk nail art in before the year ends, so my topic for the letter 'z' was pretty obvious. Zeppelins! I planned this manicure out the same time I did Christmas Preparations. I thought I'd love the other one more because it was more colorful. Wrong! I love this one faaar more. I think it's the clouds. Using a pearly, streaky, semi-transparent polish to fill them in really made them pop and adds a lot of dimension to everything.
This is also the first time I really tried to stretch a picture decal across two nails. So far I learned that if it's not a very big decal, you're going to want to cut it in thirds instead of halves. My right hand's zeppelin (not pictured) looks much nicer because I cut it that way. Second, I really tried to take into account the position my thumb takes in relation to the rest of my fingers. It's generally going to be somewhat angled so I stamped accordingly. And then I moved my thumb back and forth and said the zeppelins were moving when I showed my husband because: dork. 🙂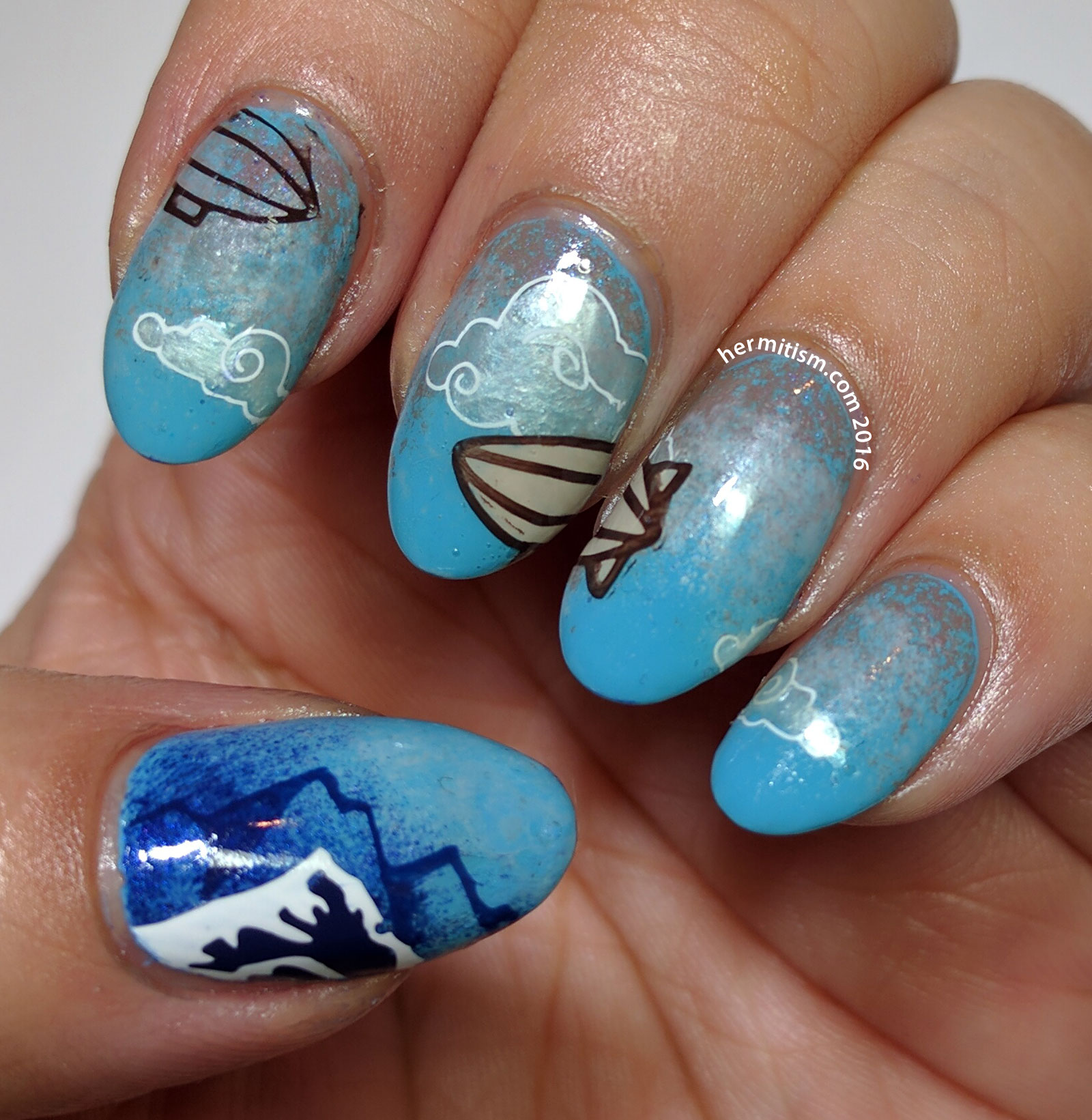 I don't believe there is going to be an inlinkz for the last part of the ABC Challenge.