It feels a little lame to say this, but I had to color in the stamping decal of the skull twice because my brain registered the sword tips as horns on the skull so I used the wrong color on them. Woops! Anyway, this nail art falls into a general creepy, almost pirate-y theme, which fits into Halloween and the month of October just fine for me!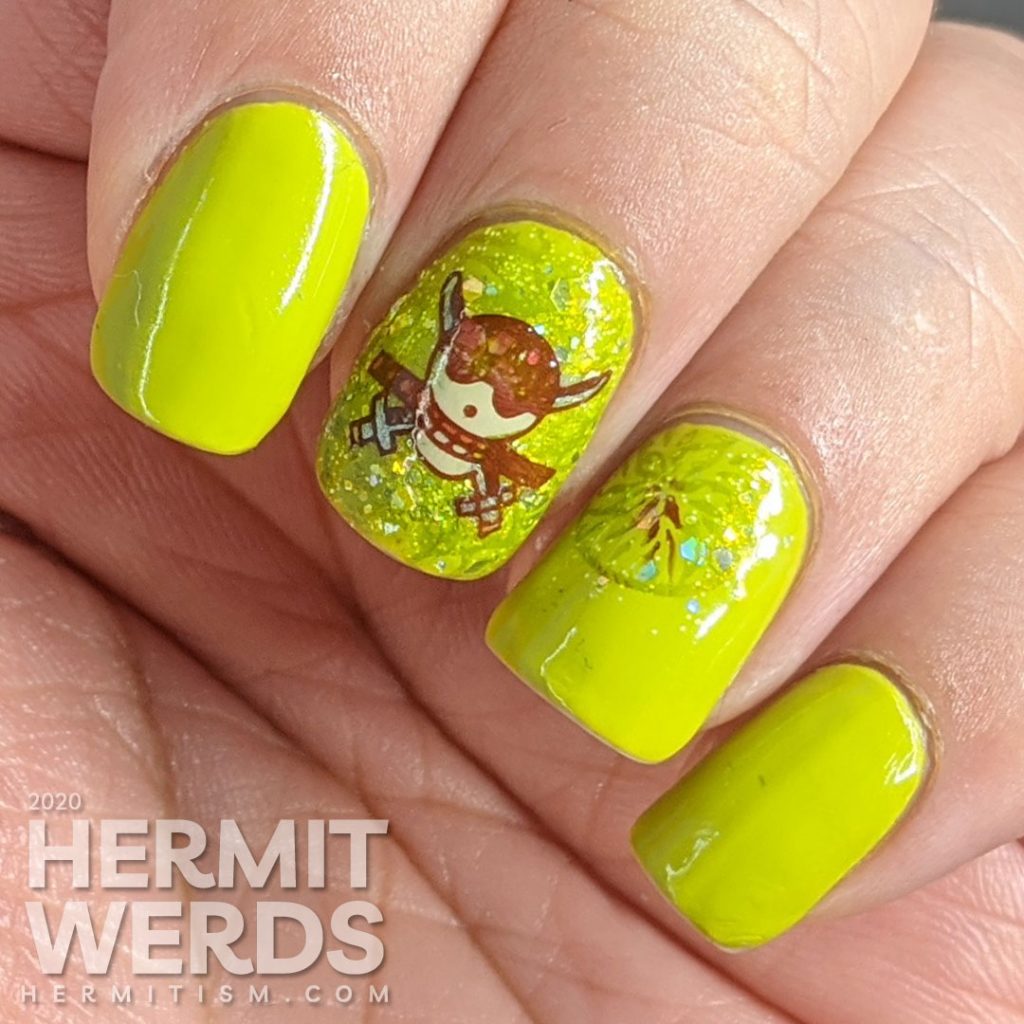 A dangerous skeleton deserves a dangerous prop. Still not a sword though…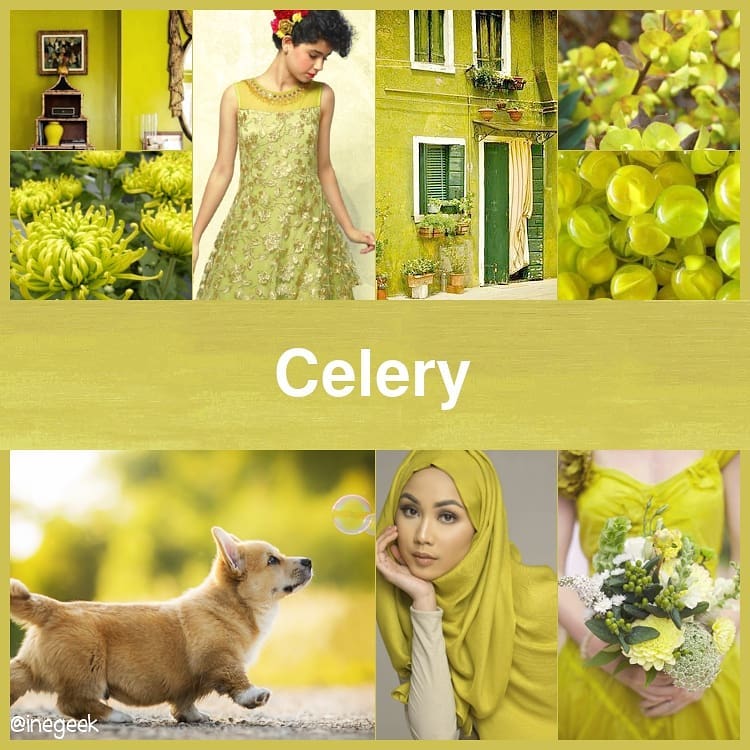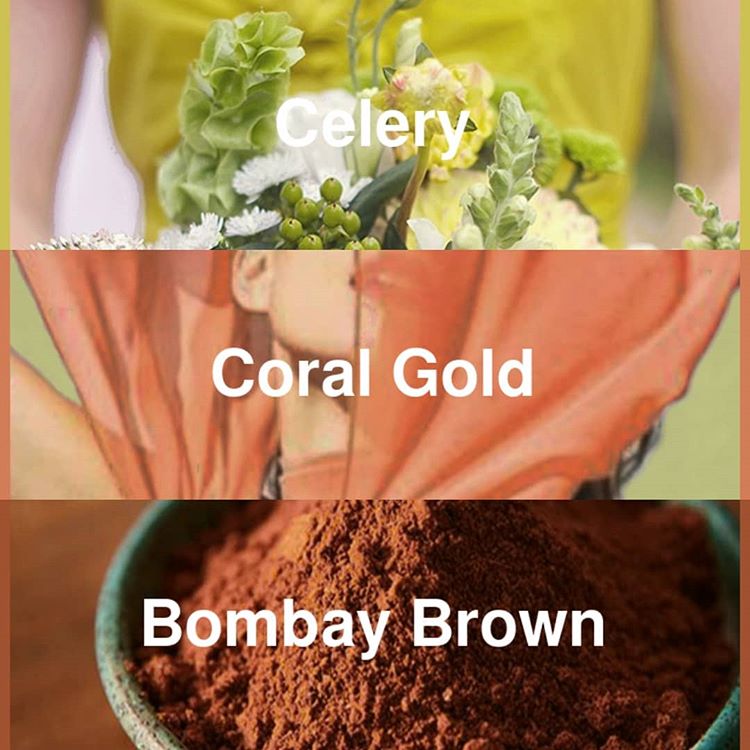 For today's #pantone2020winterchallenge color, we have a bright yellow green called Celery. I quite like it and it matches pretty well with a polish I've had in my collection for a while: Color Mates' "Waikiki Kiwi". I'm pretty sure it's one of the few polishes I still have from the dollar store, so I don't know if it's still available out there.
I got lucky again and my stamping polish, the often-used "Orange Autumn" by Born Pretty, is a pretty good match for Bombay Brown. And I guess you could say Maniology's "Indio" is a fit for Coral Gold? I painted this before Ine released the secondary colors, so none of that was intentional.
Products used
Base Polishes:

Stamping Polishes:

Advanced Stamping Polishes:

Stamping Plates:
A bottle shot in case you want to try to find this polish. The formula isn't the best out there (still takes three coats), but it's not bad either.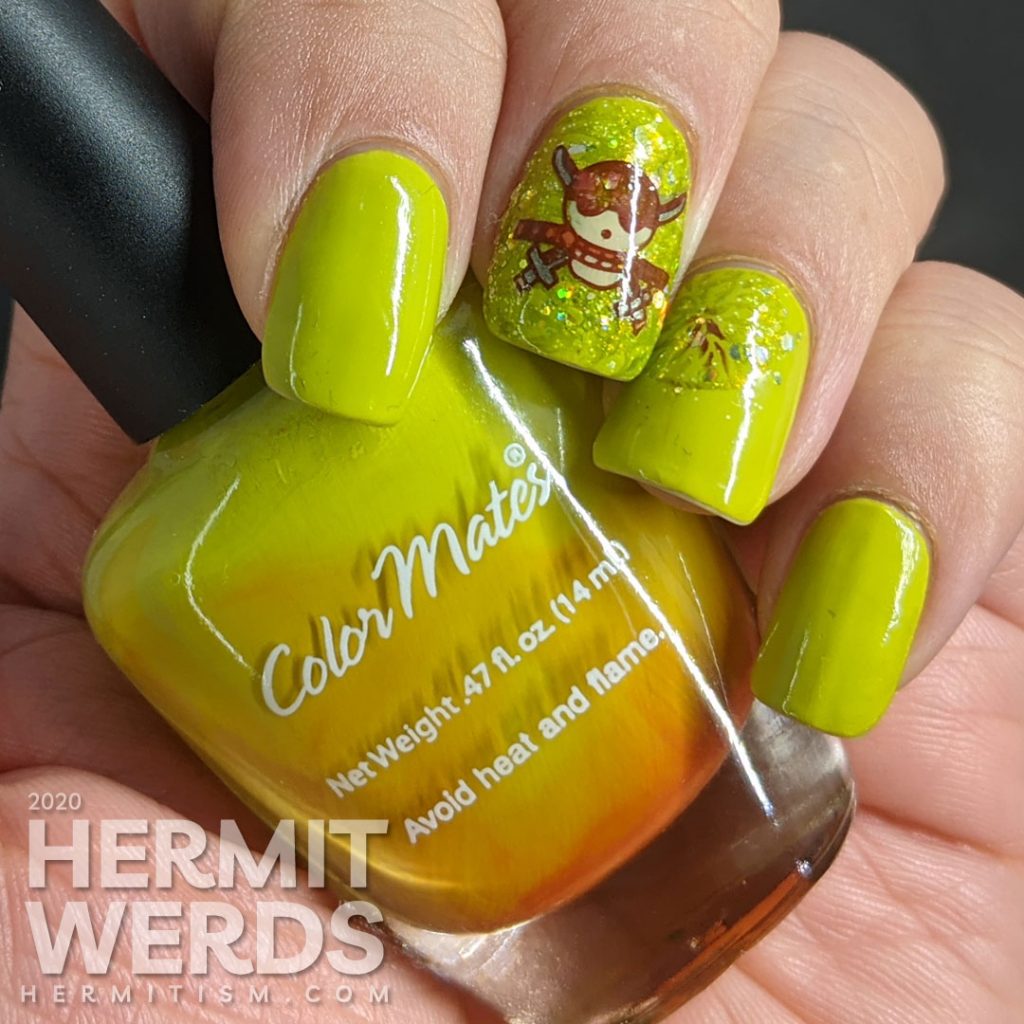 When I'm painting for a color challenge, I try to focus on the color since it's the whole point. (Granted Ine's rules have been relaxed now that she's offering more colors to use.) I was lucky to have a glitter polish and a stamping polish that were really close to Celery. Enhancement used!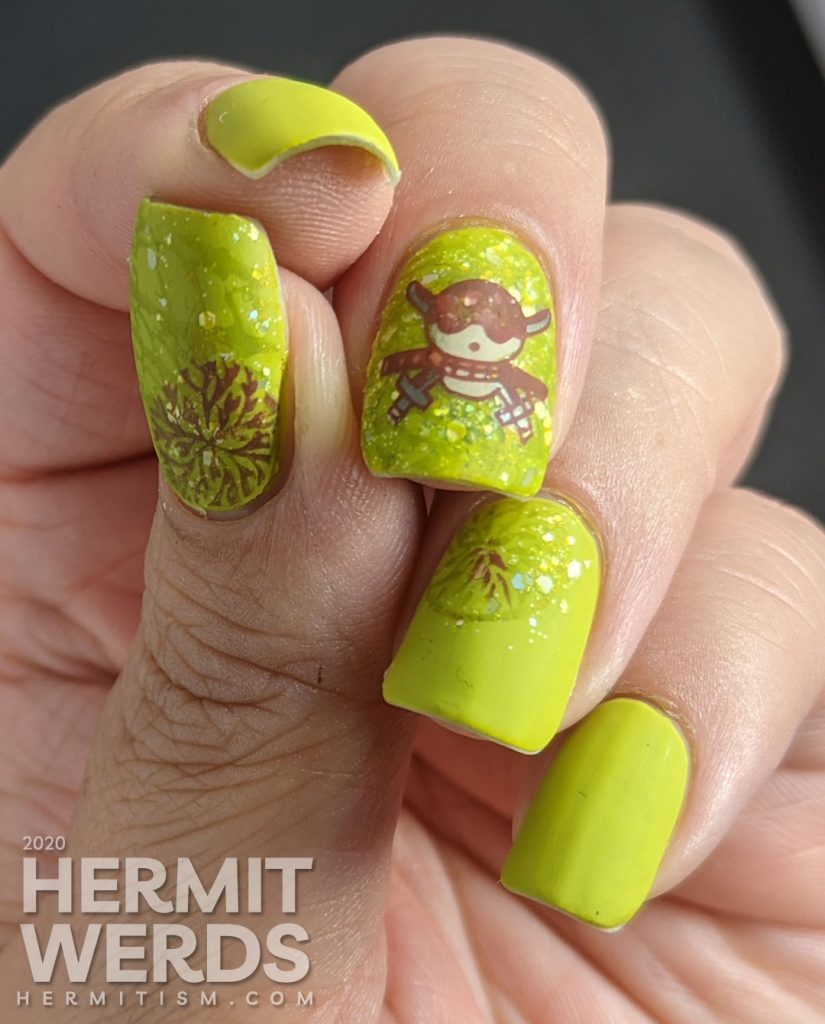 My favorite nail as far as showing the different polishes working together with the stamping plate's patterns…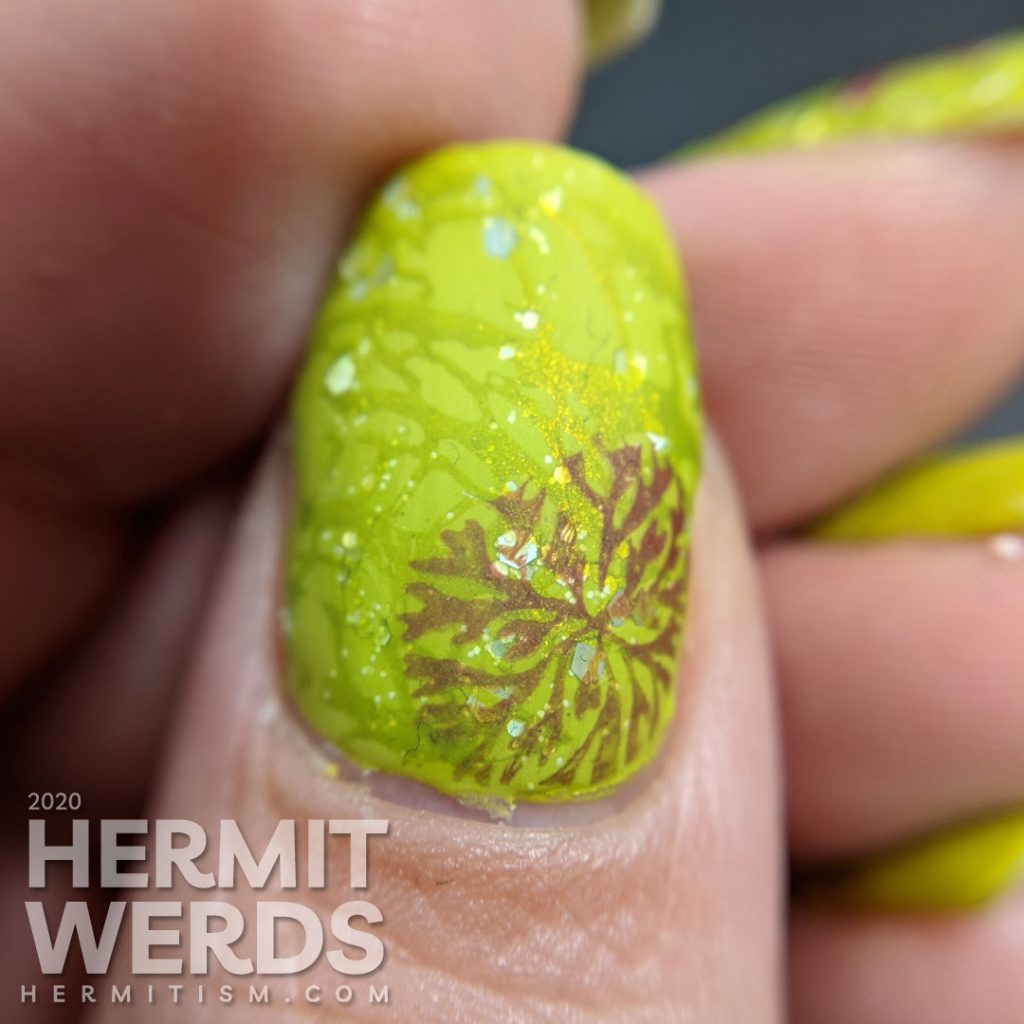 We've done the macro, let's dodge farther away…
Edit: I seem to have forgotten to add any kind of ending to this blog post. Uh…woops and until next time, friends! 😅