It's the time of year when US kids are heading back to school. The kids back in my old state are already in class while the kids where I live now only have a few weeks of summer left. So I thought I should paint some back to school nail art and decided to go with one focused on reading. Which in retrospect might not be such a good pick. School might be where many of us learned how to read or got assigned reading, but by the time you hit high school and college, school itself might actually keep you from reading. I've heard one too many stories of how glad people were to graduate so they could start reading for pleasure again. Sometimes it takes a while to remember how much you used to enjoy it.
I'm a big consumer of books and this year I've read more than ever since I spent so much time not painting my nails or blogging. It's been fun.
Nail art products used
Base Polishes:

Stamping Polish:

Advanced Stamping Polishes:

Stamping Plates:
Items in italics are debuting on the blog for the first time.
I'm not including a product photo this time since I didn't want anyone to think the Sally Hansen polish that's basically a glitter topper might have anything other than a clear base. I layered it with a jelly polish to get the color. My initial plans when I purchased "Grape Shifter" was to make a gradient with the jelly so it went from pink to blue, but I'd forgotten that plan by the time I started painting. Perhaps someday I'll use it again that way.
Final reading nail art photos
Unless you want to check out some previous Back to School nail art designs. 😜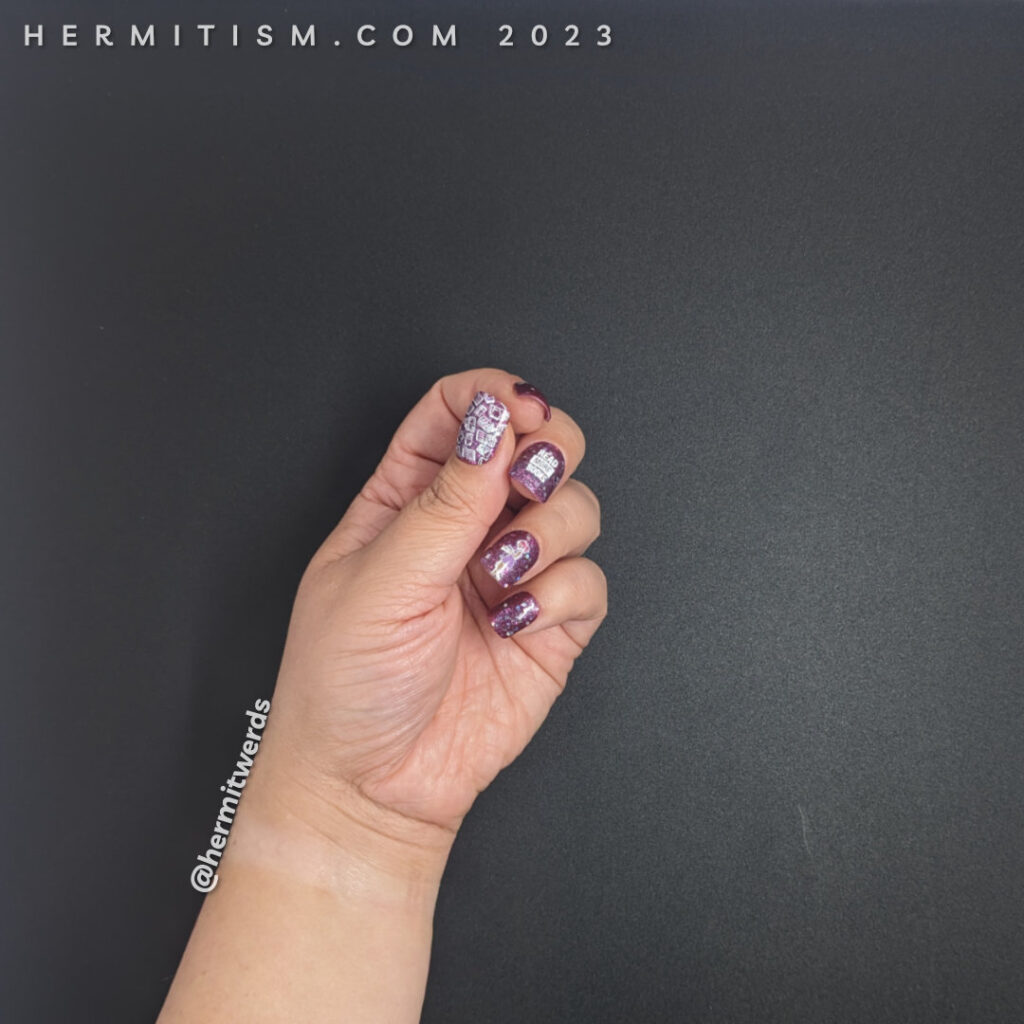 Until next time, friends! Meanwhile…have you read any good books this year? 📖