It has been a week-ish. Mostly because life got busy. I'm very sad to miss a few of the monthly prompts for @glamnailschallenge and just kept crossing off challenges that I wanted to paint for one after another all last week. So thwarted. Well, that's life. Today I have a cat nail art to share so I'm not missing another prompt. Hah! It's all about mustard and some super cute grey cat water decals.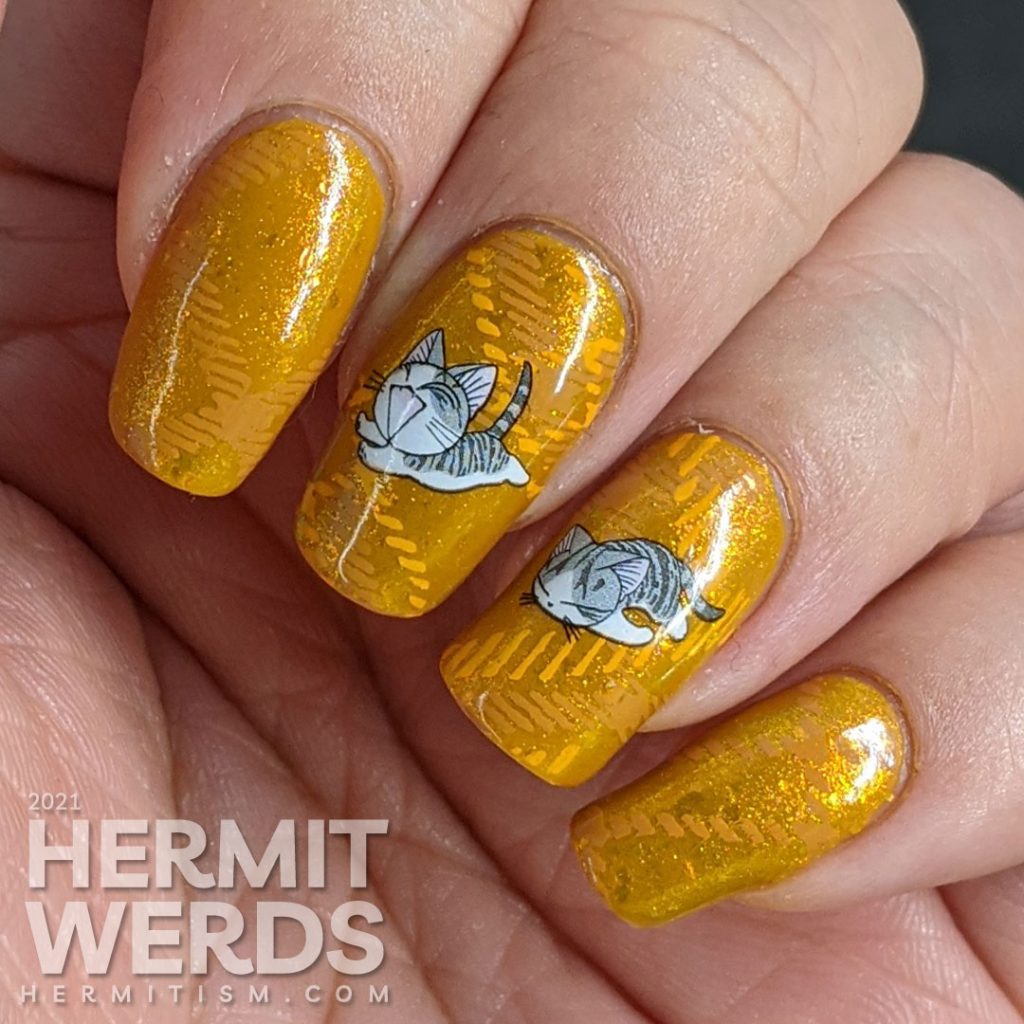 Say what, little cat? 😸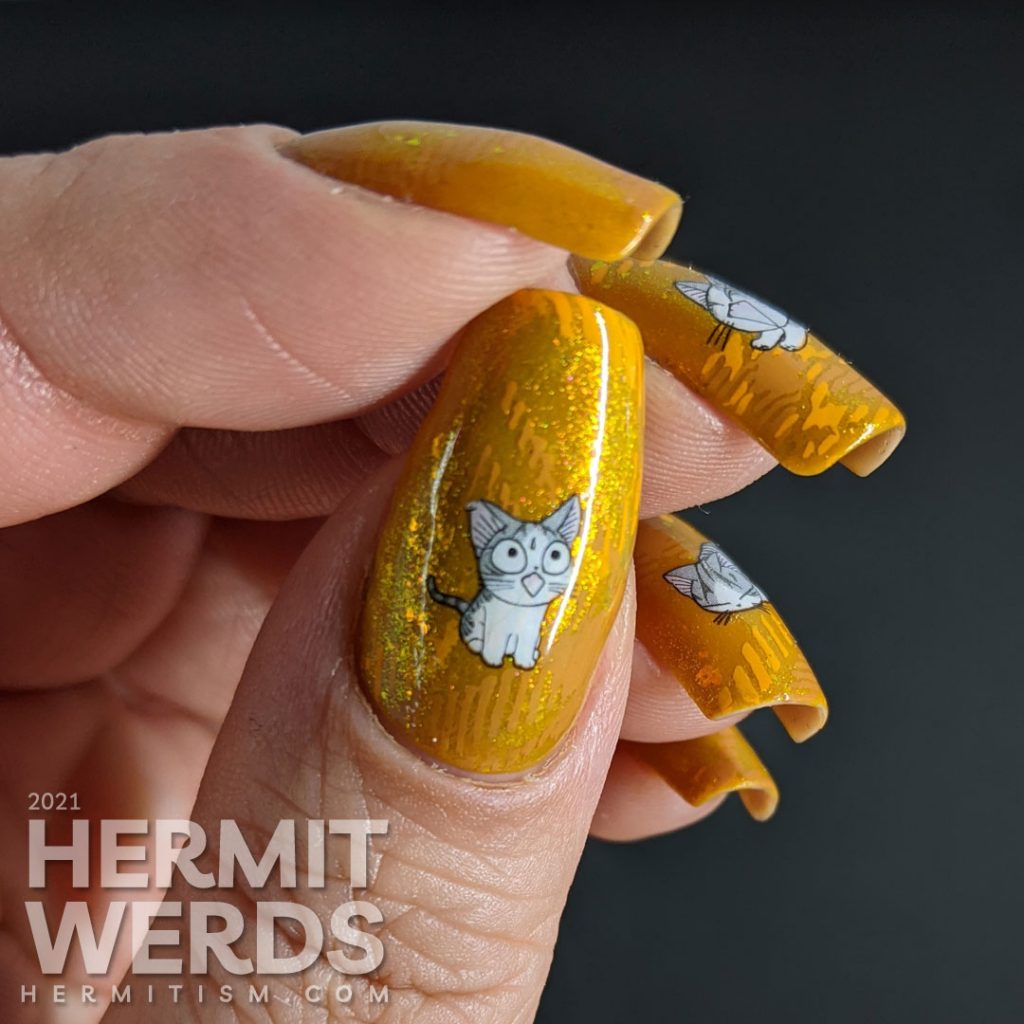 Nail art products used
Base Polishes:

Bee's Knees Lacquer's "Howl at the Moon" and "The Sharper the Teeth"

Stamping Polishes:

KADS' "08 Dark Yellow" and "33 Khaki"
Cat water decals from Aliexpress STZ-033

Stamping Plate:

CICI & SISI "Plaid Overprint 02"
It's been a while since I used CICI & SISI's plaid stamping plate with images that can be layered to make vari-colored plaid patterns. I'm sorry to say the acrylic stamping plate indie brand went out of business at some point. (If you are on the lookout for a layered plaid stamping plate both UberChic and Clear Jelly Stamper have options.) Unlike my first time with layered plaid, I aligned the lines correctly. (👏) However, this is also not the first time I painted yellow plaid nail art. I freehand painted some in 2017 in true Clueless fashion!
But today's look is all layered stamping and mustard, mustard, mustard.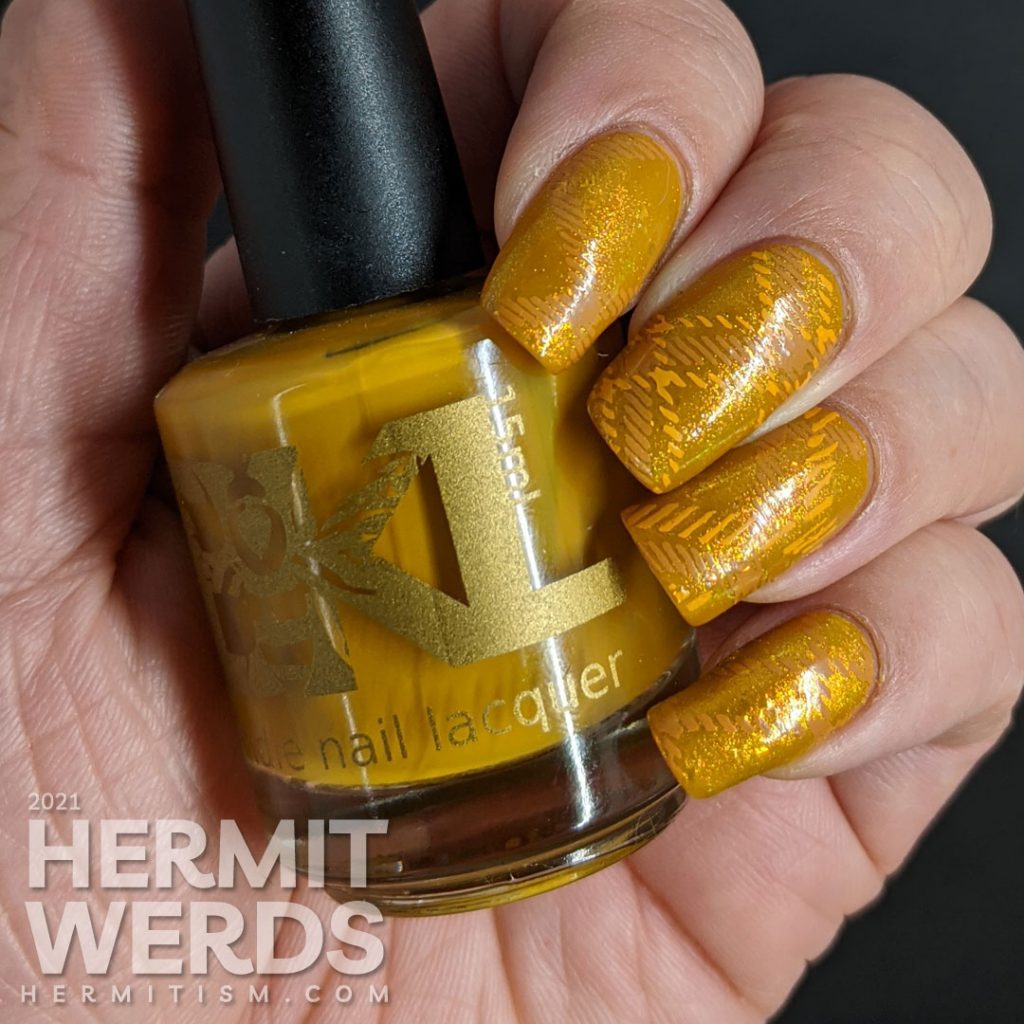 Back to the cats
But the real star are these darling grey cat water decals. I love their eager expressions and poses. Plus they are grey and white, which looks great with yellow/mustard. Hey, I'm practically living Pantone's colors of the year [for 2021] here!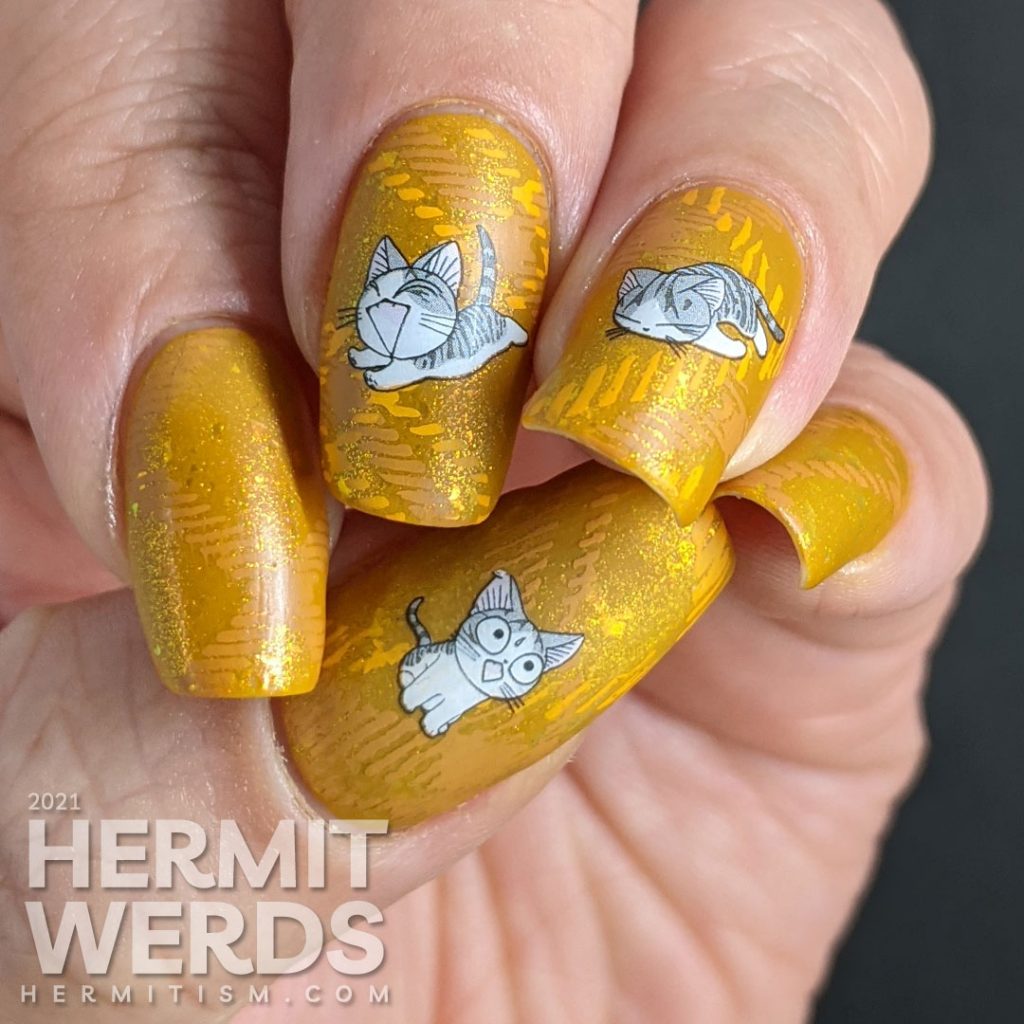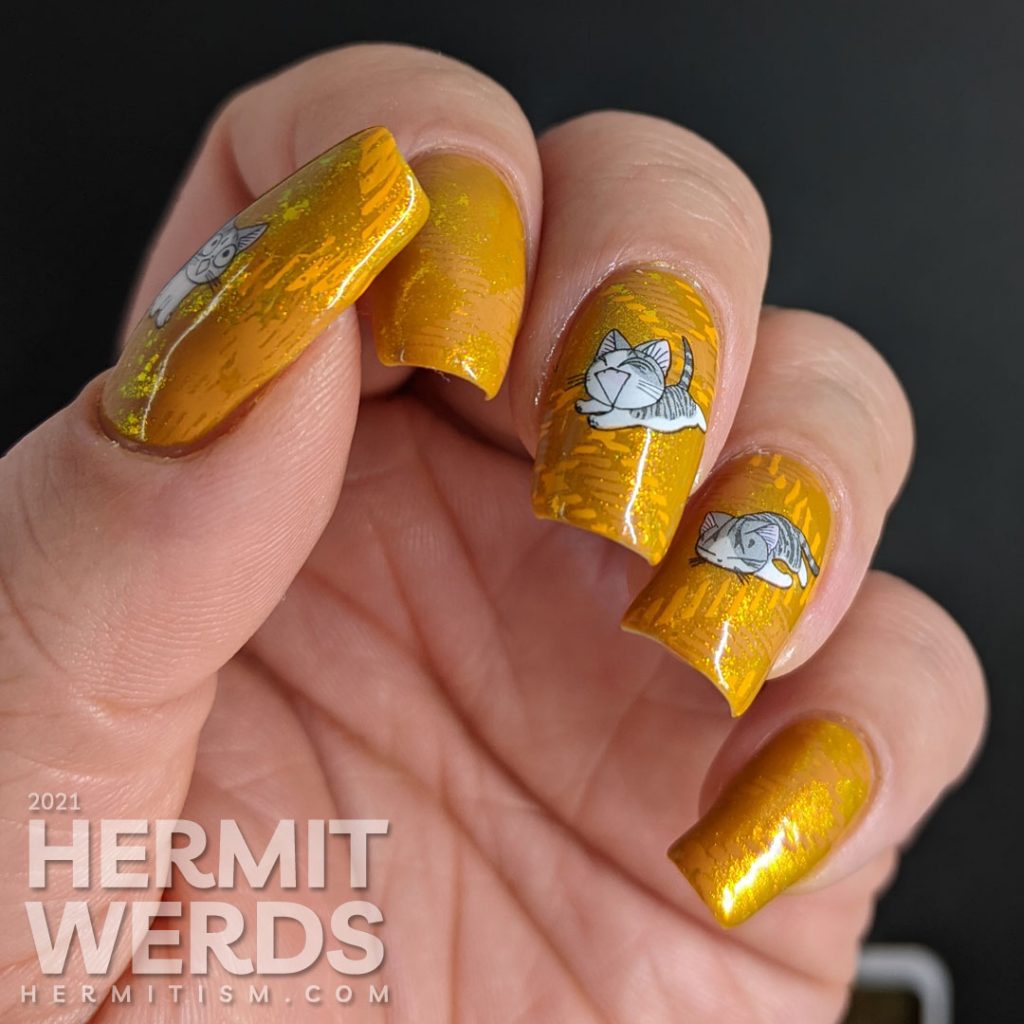 The angled shot showed some great shimmer, but the macro still managed to do it better. At this range you can easily see the dots from the water decal's printer. These were actually better quality than a lot of water decals I've purchased, but even they don't stand up entirely to macros. Still cute though!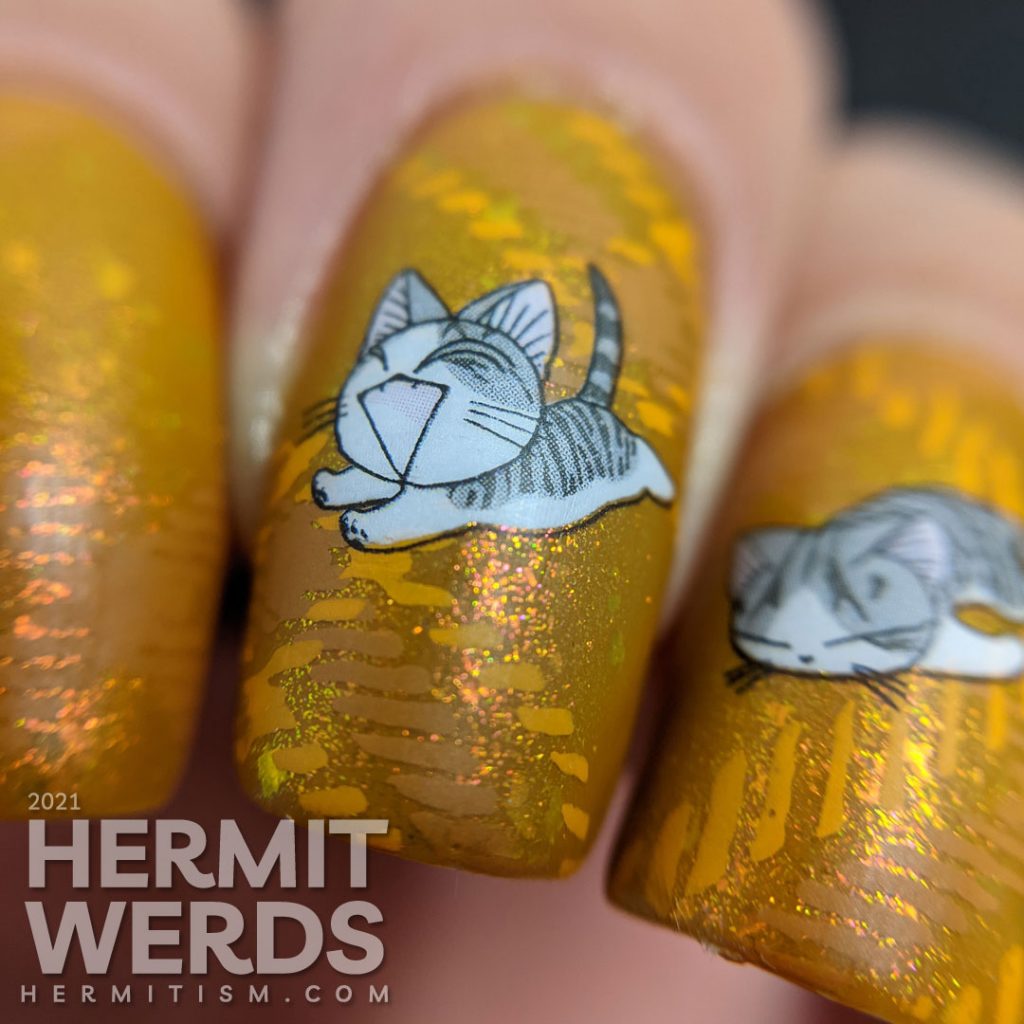 And from far away too…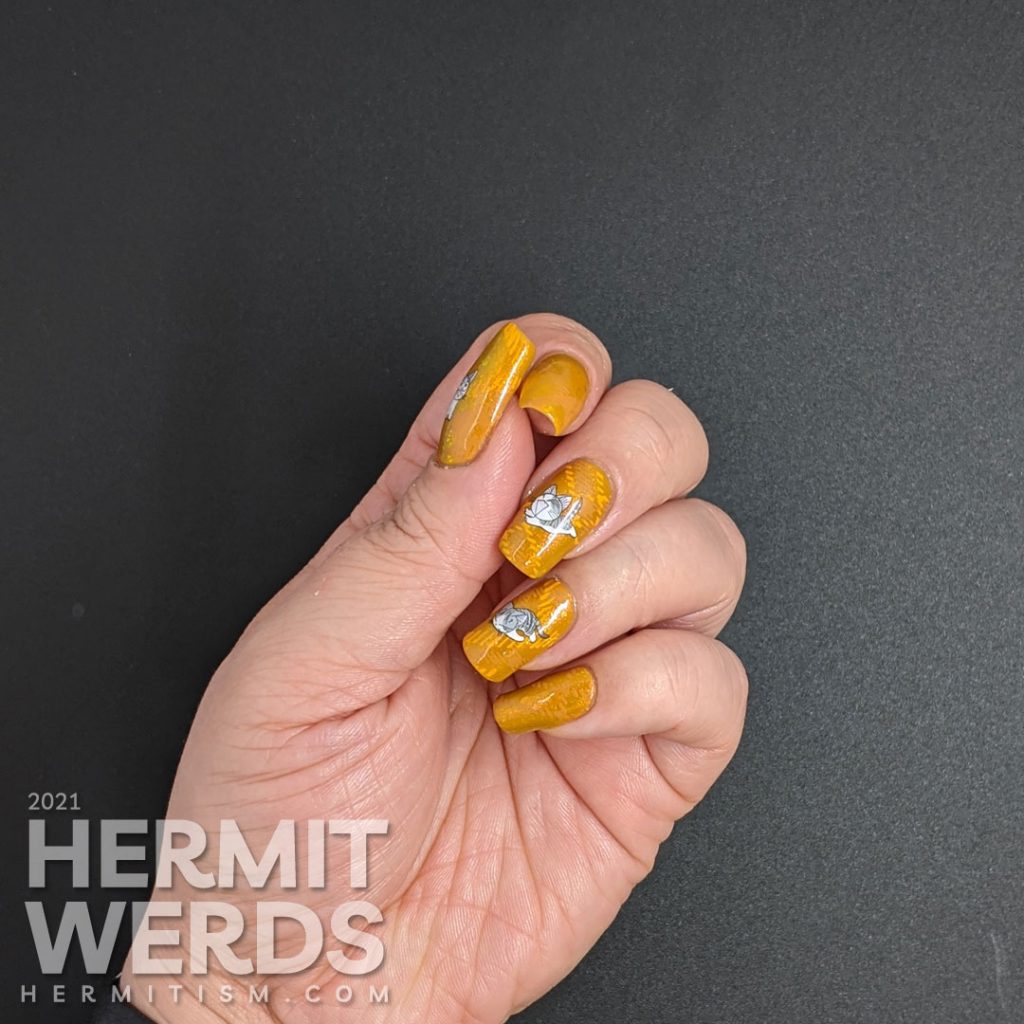 Until next time, friends, which will be soon. I've got some catching up to do. 😜