I have managed to get my hands on all four of Moyou London's Jurassic Park stamping plates. So instead of painting typical Easter nail art for the #AZNailArtChallenge 'Y' is for Yolk or even more Gudetama nail art (which I do want to do more of some time), I went with dinosaurs. Because life finds a way and sometimes it gets eaten. Eggs are so yum.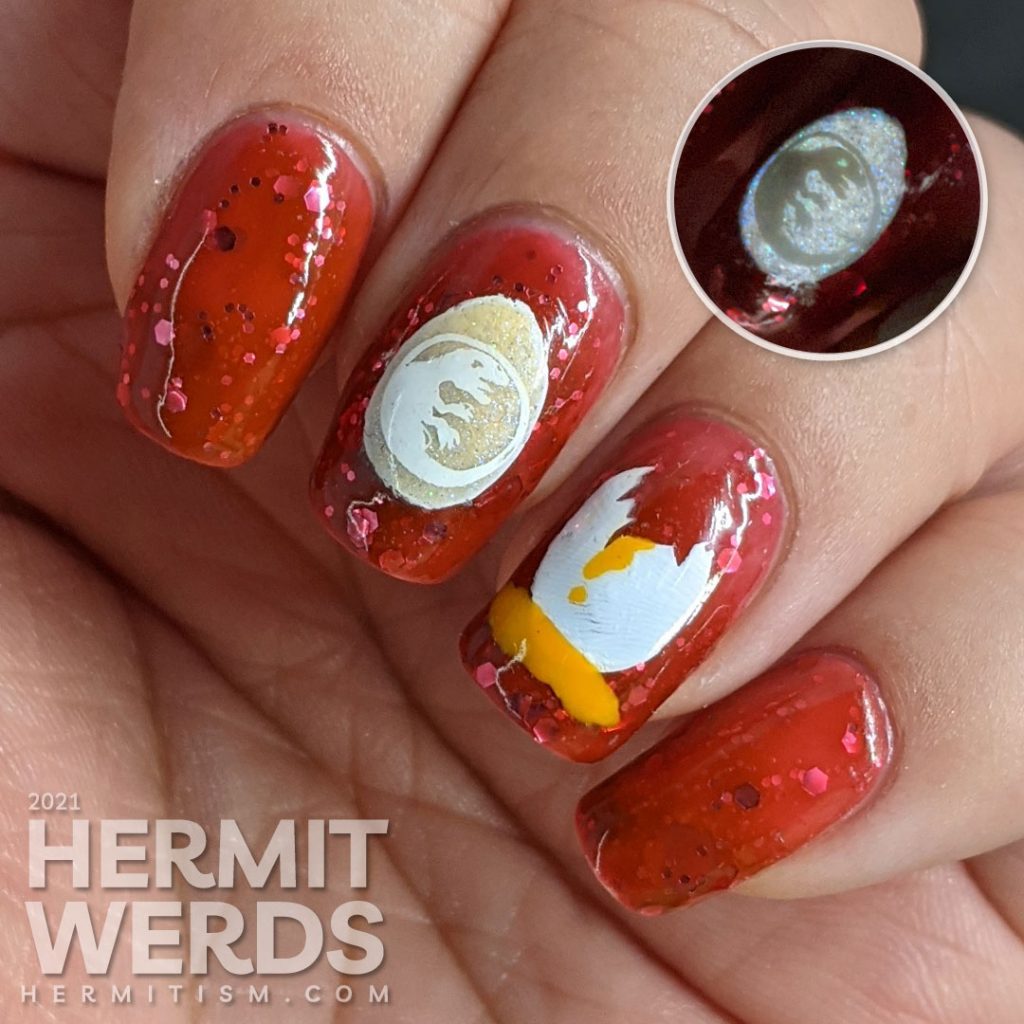 AZ Nail Art Challenge – 'Y' is for Yolk
It did feel like cheating a bit to have yolk only on one nail, but the baby dinosaur in the egg surely lived off of the nutrition of a yolk so I'm giving myself a pass. I'm actually posting this on the day the collage goes live so as of writing this, I haven't even seen it. Will there be more dinosaur nail art? I'm excited to find out! Check out the group tag as everyone begins to post their tributes to my favorite food: dinosaur! I mean…eggs. 😆
I would totally eat a dino-burger though.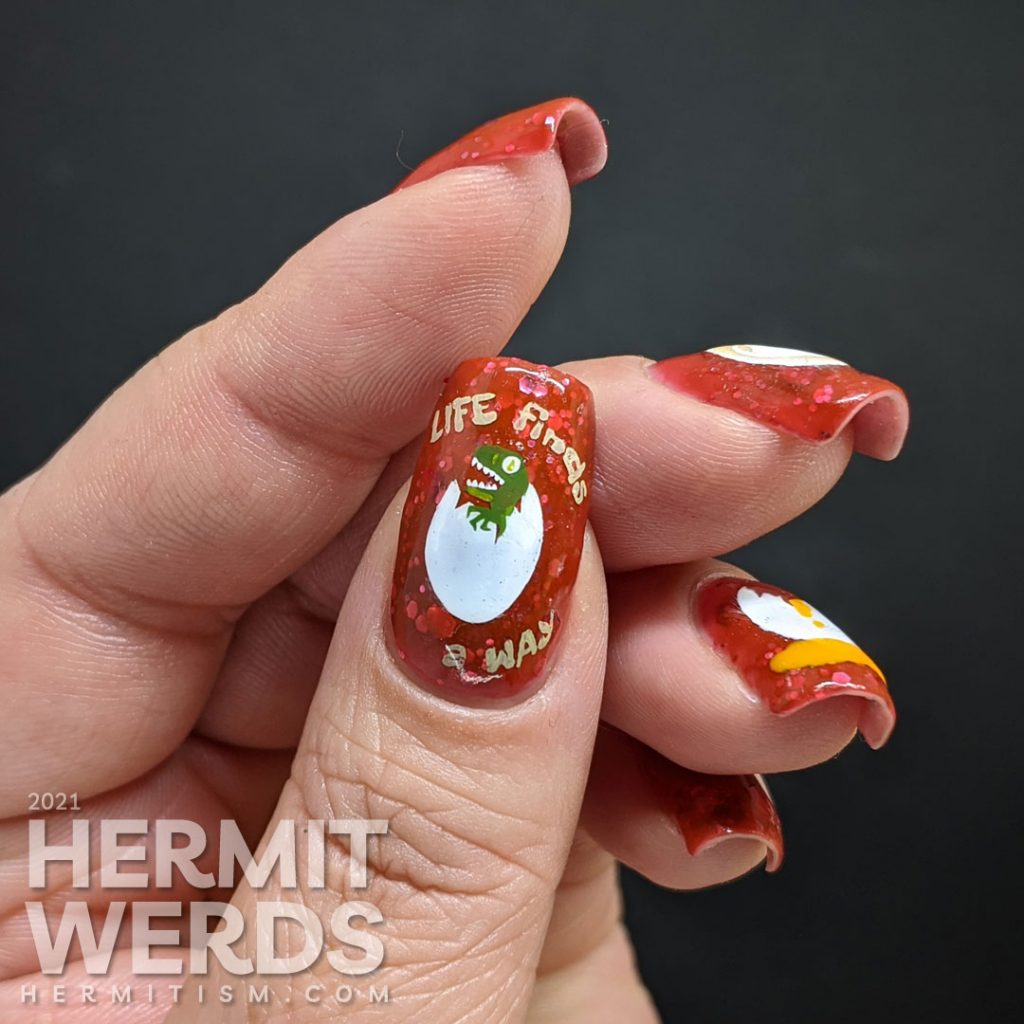 Nail art products used
Base Polishes:

Stamping Polishes:

Freehand Painting:

Stamping Plates:
I wish I'd thought to use an off-white polish for the dinosaur in the egg since I knew it would show up against the glow in the dark polish I filled the egg in with. Ah well. It's still pretty cool. Maybe someday I'll do a whole bunch of eggs with different critters inside. That would be fun.
This is my first time using one of my friend Delia's new brand of indie polishes! I purchased five of them (two glow in the dark!). The one I used today is sold out (limited edition run. sorry!) but there are still polishes in her store. She's going to do a restock again soon and already has new polishes out to swatchers. I'm excited to see her brand grow!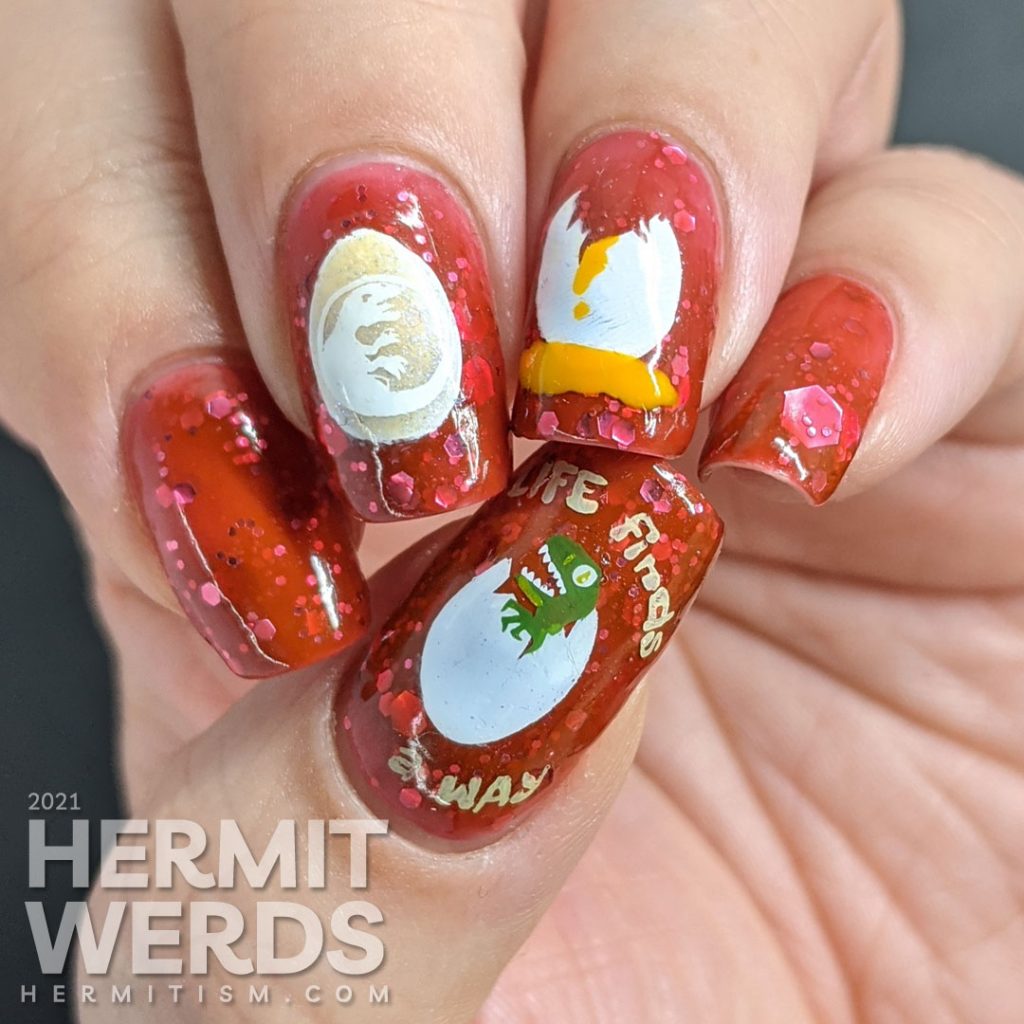 I originally had black texture polish on my index and pinkie finger, but such a stark contrast made me itch to paint outlines around everything, which is not the point with layered stamping. So I took my full gamut of photos and then tried it again with those nails painted with the same jelly. I think it looked better without the black, but you can make up your own mind.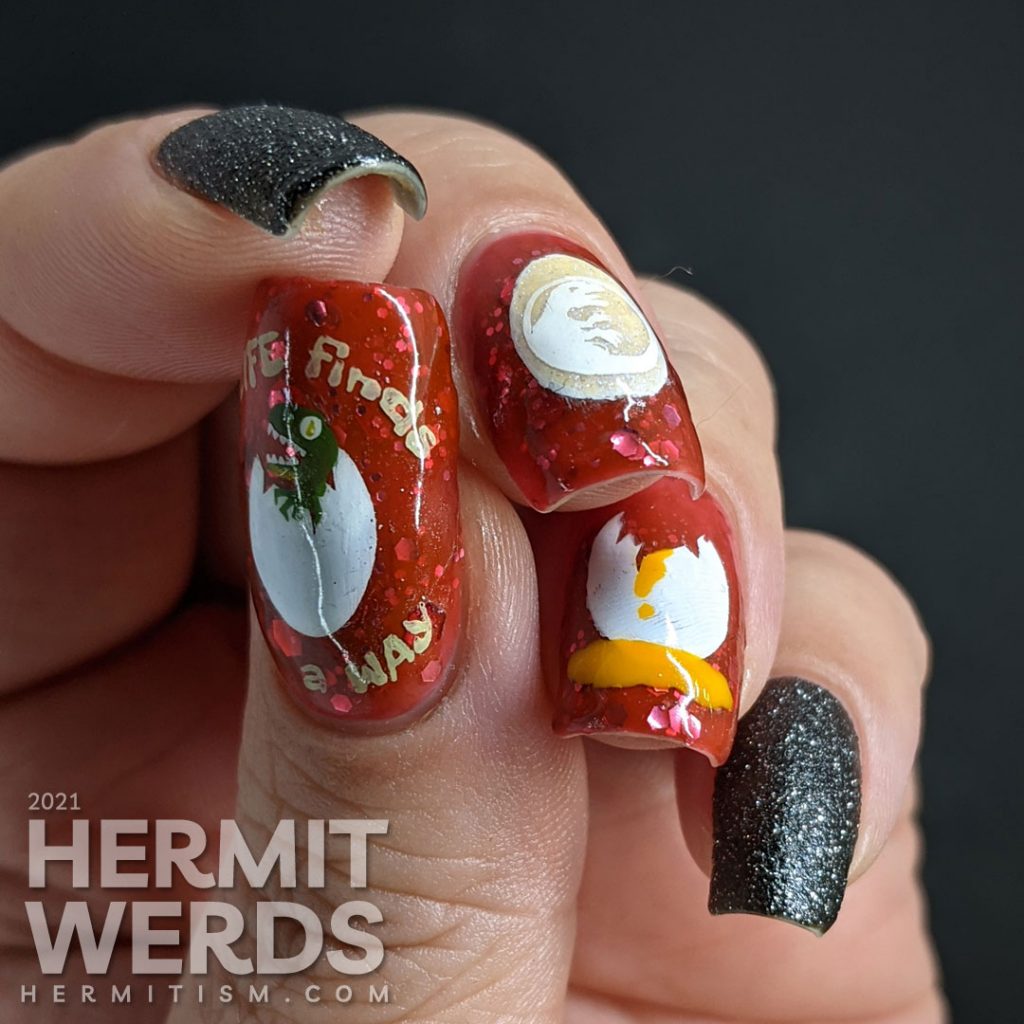 And far away…
Until next time, friends! 🙋‍♀️