I'm back with a new look for #pantone2020summerchallenge and today's Pantone color is Rose Brown. It is very aptly named. I decided to stick some little chibi girls in kimonos on top because I have an abundance of far eastern-themed stamping plates that I haven't used yet. So…yeah…expect to see a lot more of this type of subject as the year progresses.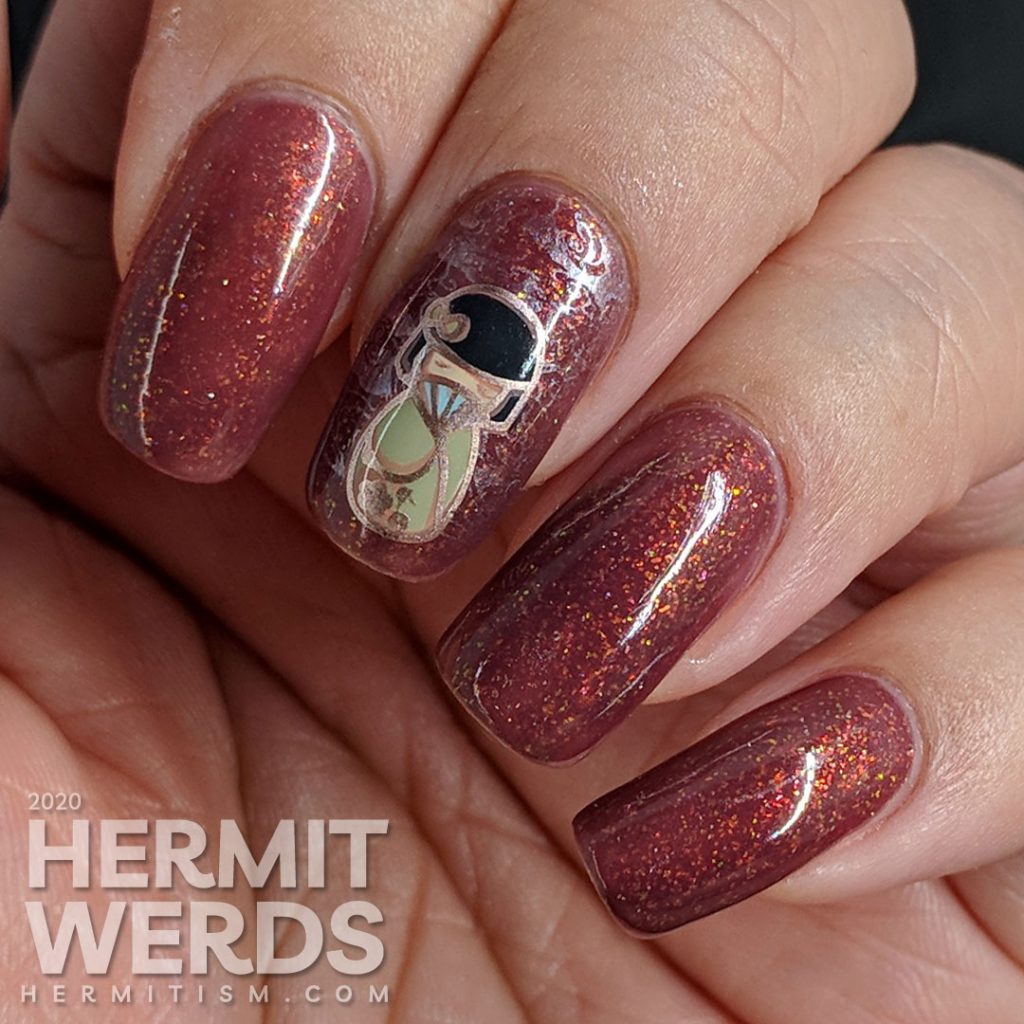 Rose Brown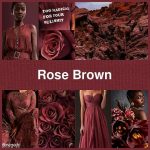 (You should take a closer look at Ine's prompt collage because it's not only pretty, but it has a cool shirt.)
This is a lovely color, but I wasn't sure I would like it on me as much as I did. Once again had to decide between two shades that weren't quite it and in typical fashion decided to change my mind and use the other one mid-painting.
So here we are with ILNP's "Cross My Heart" which is more red while my other option was darker and more brown.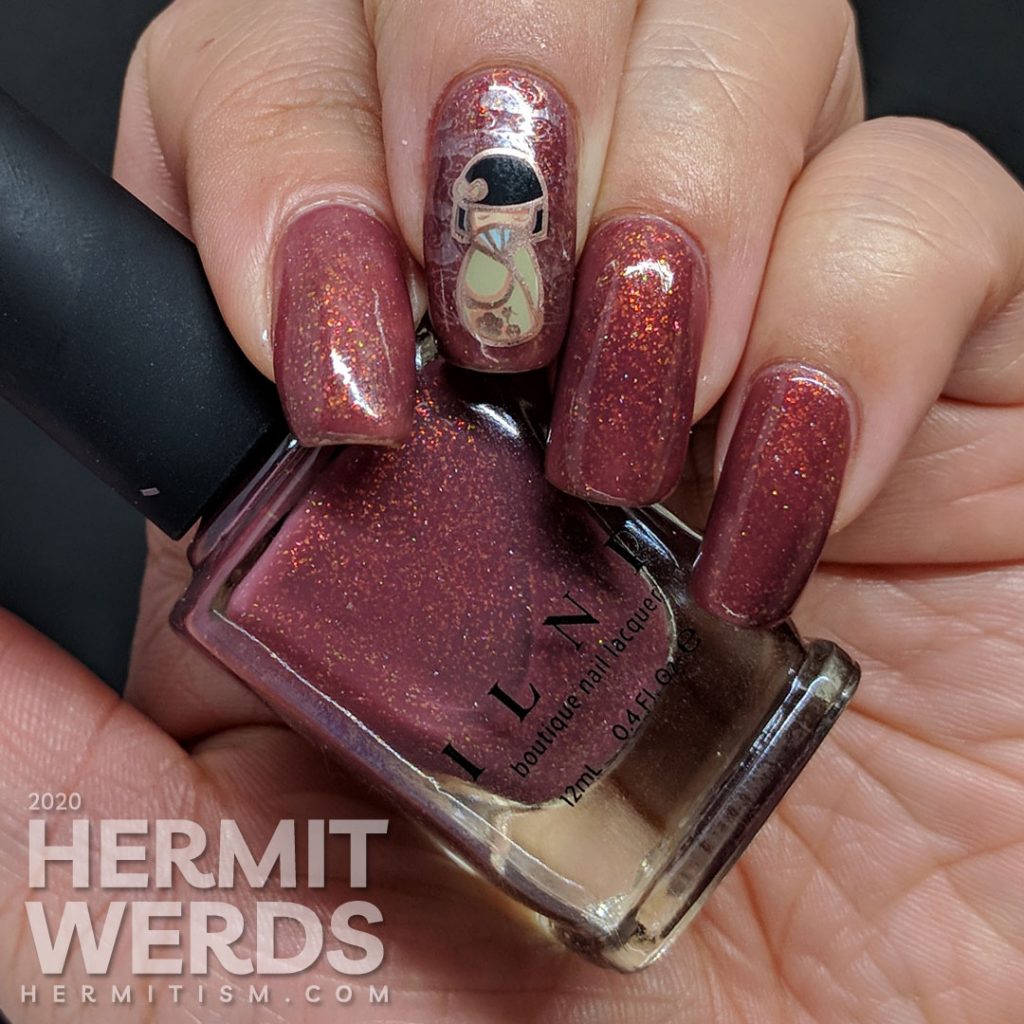 Products used
Base Polish:

ILNP's "Cross My Heart"

Stamping Polishes:

Born Pretty's "Coral Grapefruit", Essie's "Penny Talk", and Sinful Colors' "Tokyo Pearl"

Advanced Stamping Polishes:

Essie's "Blossom Dandy"; Sinful Shine's "Steel Reserve"; and Zoya's "Cala", "Ireland", and "Lillian"

Stamping Plates:
Since it's spring, I decided to add a kind of cool windy pattern behind my main stamping decals with a sheer white polish (that was not made for stamping). I didn't want it to be too noticeable: like the morning's frost on your lawn. However, it was a bit more subtle than I was hoping for so now a pearly white stamping polish is on my list of to-gets. For, y'know, next time… #excuses
I also noticed something interesting (to me, heh) while I was painting this particular design: one of my stampers was slightly more textured and it actually broke up my metallic stamping polish. So the double stamping on my middle finger is smooth and the one on my thumb is broken up. Just something to keep in mind when you're working with your tools…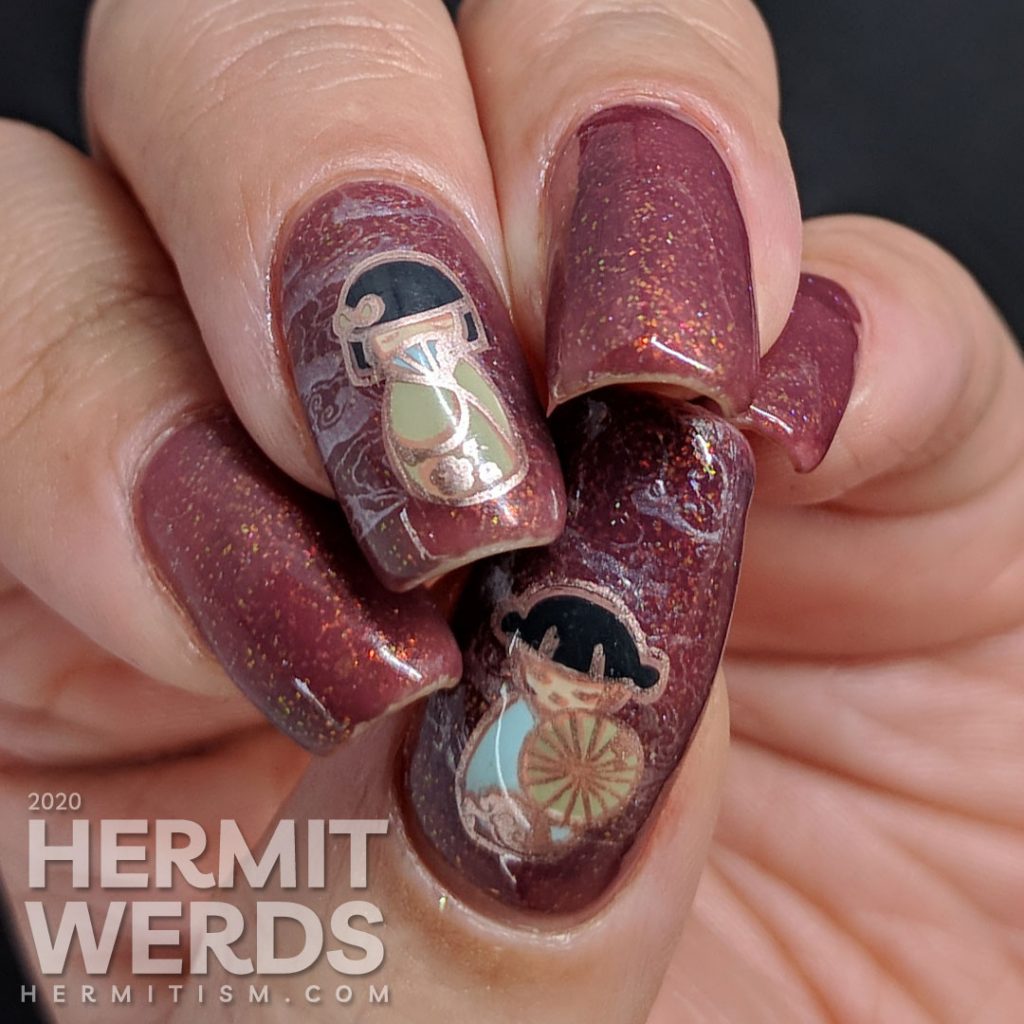 I have yet to run out of new objects to photograph my nails with. Probably this should be a source of shame…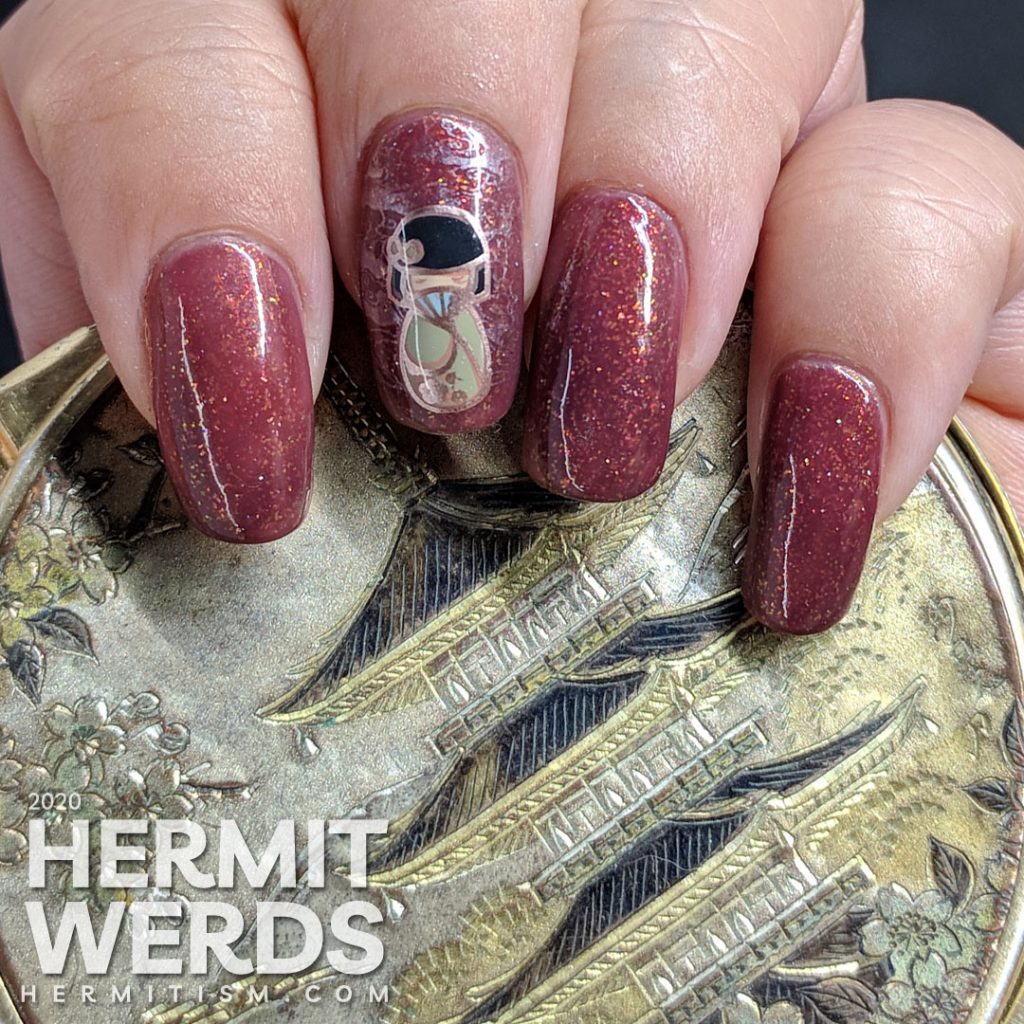 So yay for Rose Brown! Meanwhile, I have to admit less enthusiasm for the Pantone color for next week (Storm) because it's exactly the sort of shade that stains your nails. Boo! 😭