It's Christmas! And I have one last reindeer/Christmas mani to share. It has been a month for reindeer nail art since this is the fourth time they're showing up. Although if you count how many designs I've repainted it's been all reindeer all the time for me. 😭
I decided to go all out and make the design as ornate as possible by adding a background stamp. Usually I pick a subtle color for my background stamps, but not this time. Maniology's "Ghoulish" stamped perfectly and held up well over the darker red shade. I guess you could say it's subtle over the warm version.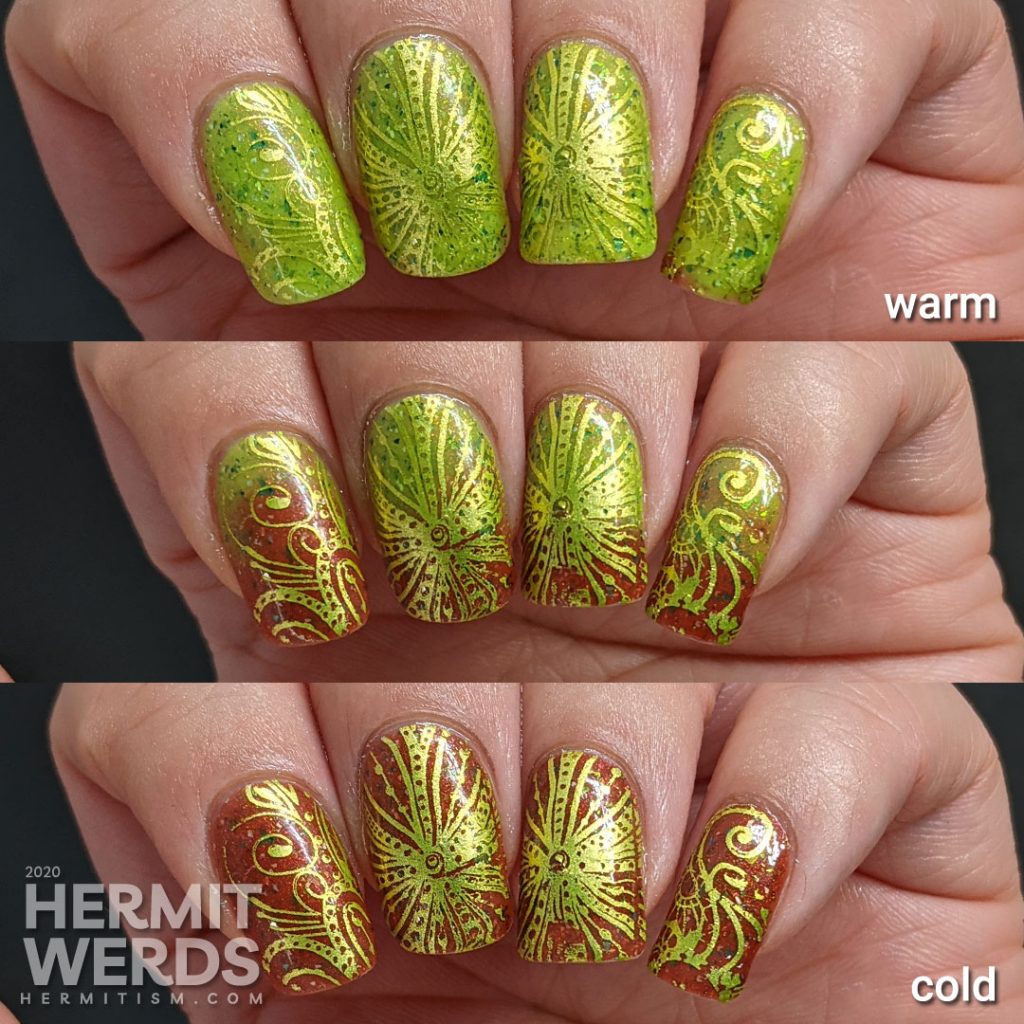 Really I could have stopped at the background stamp and called my nail art done, but I do love my advanced stamping decals so I just couldn't stop here even though it's lovely.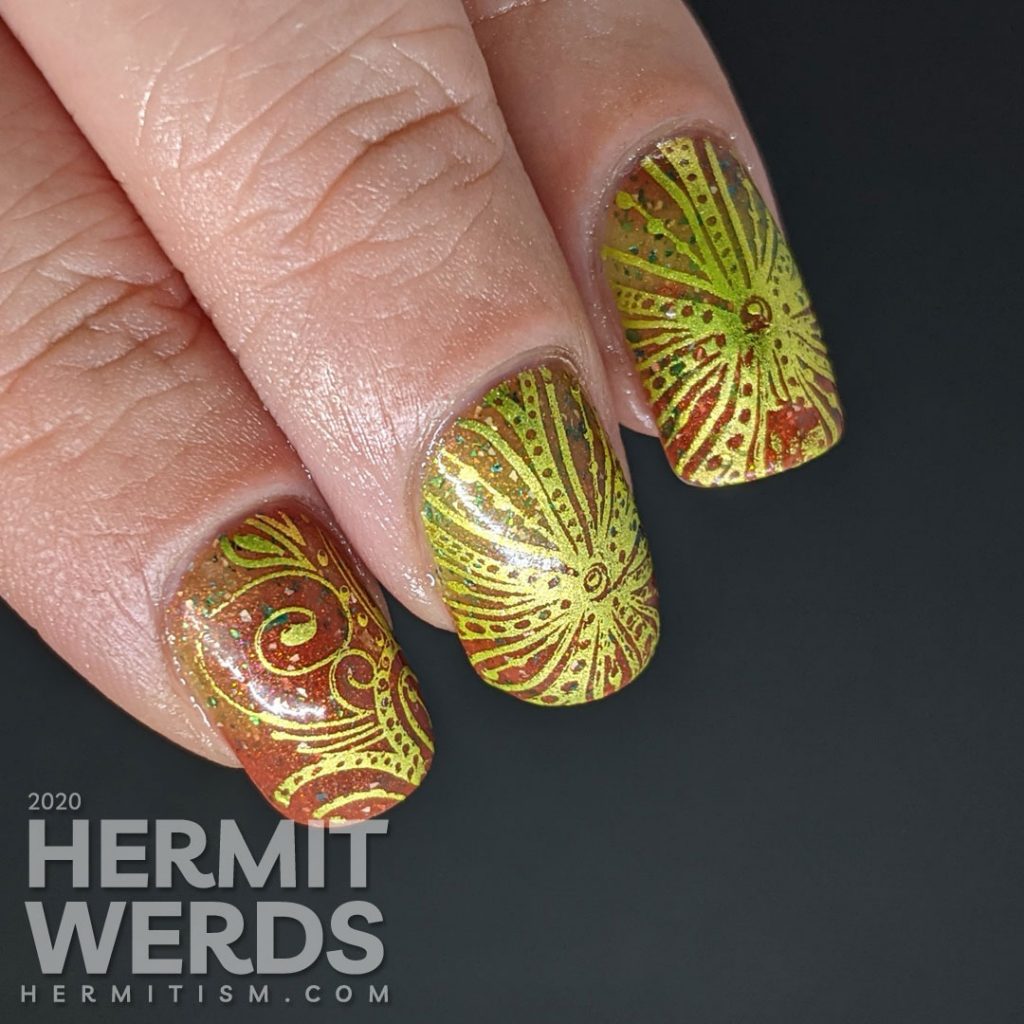 Nail art products used
Base Polish:

Night Owl Lacquer's "I'm…Feeling"

Stamping Polishes:

Advanced Stamping Polishes:

Bonita's "True Diva", Essie's "All Hands On Deck", OPI's "Going My Way or Norway?", Smacker's "Wickedly Stylish", and Zoya's "Nyssa" + "Spencer"

Stamping Plates:
I've piled so much on top of the base polish, Night Owl Lacquer's "I'm…Feeling" (which of course is a Grinch reference), but it's really very beautiful all on its own. And since this is the second time she's offered this polish for Christmas, I thought I'd swatch it in case she offers it again someday.
I've seen a lot of red/green thermals and passed on all of them because they were too bright and wouldn't look the best on me. The green on this is still bright, but it's not even close to neon. I am so happy I held out until I found the right red/green thermal for me.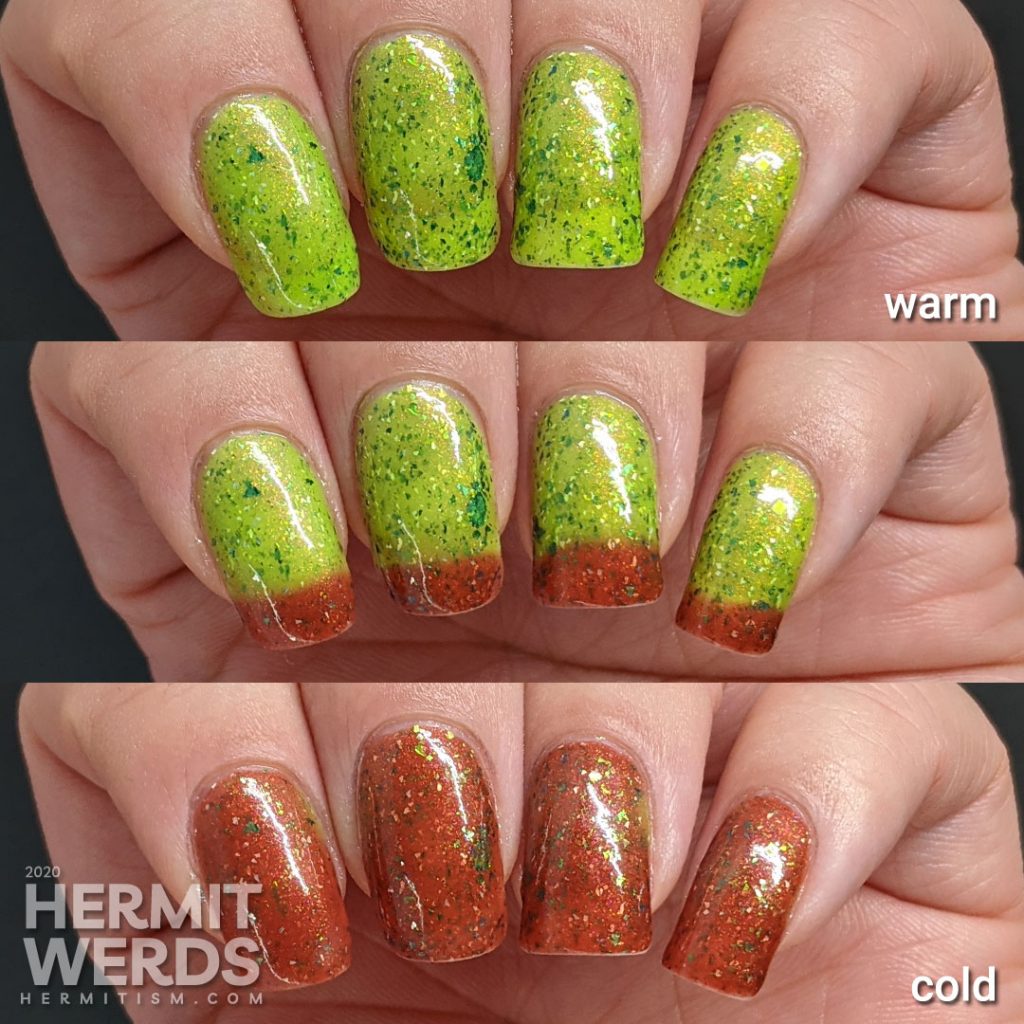 Back to this super extra mani. It looks its super extra-est when it's cold.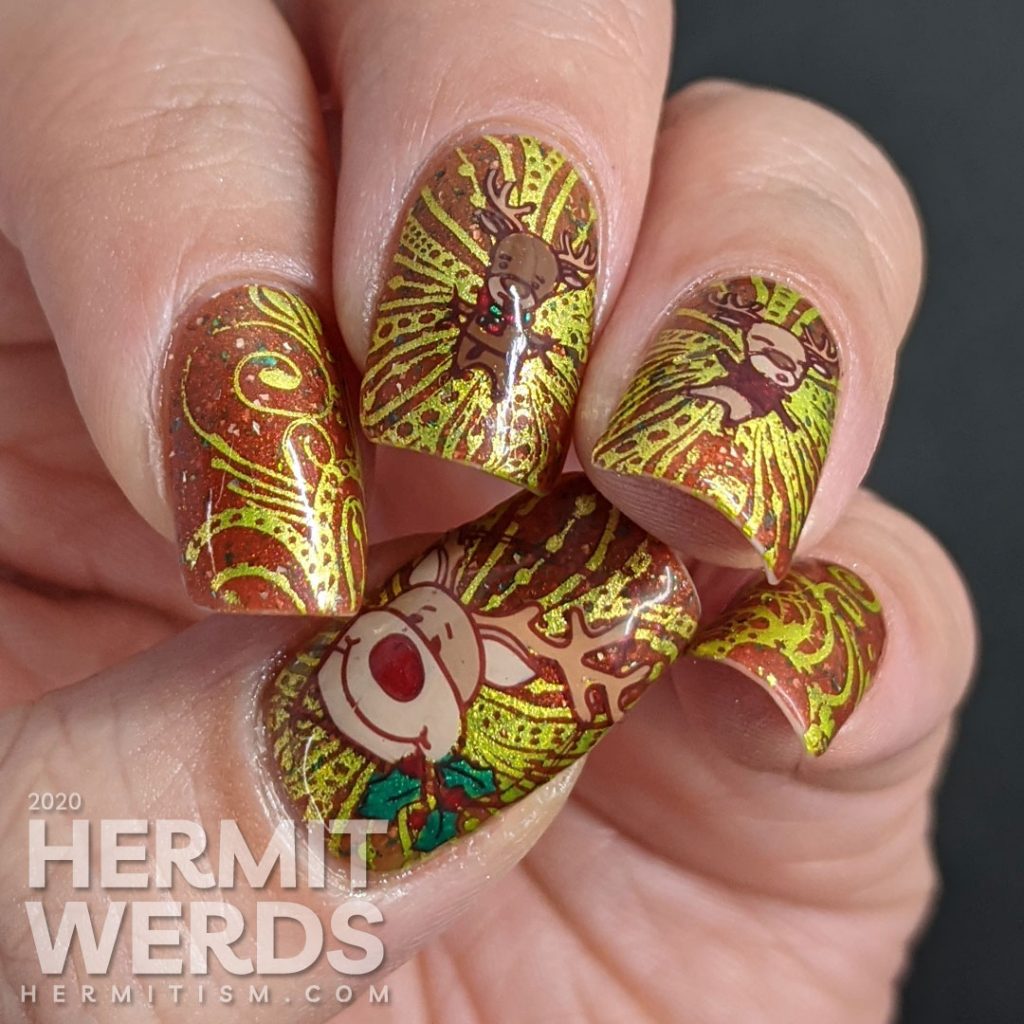 Still plenty extra in it's normal state though.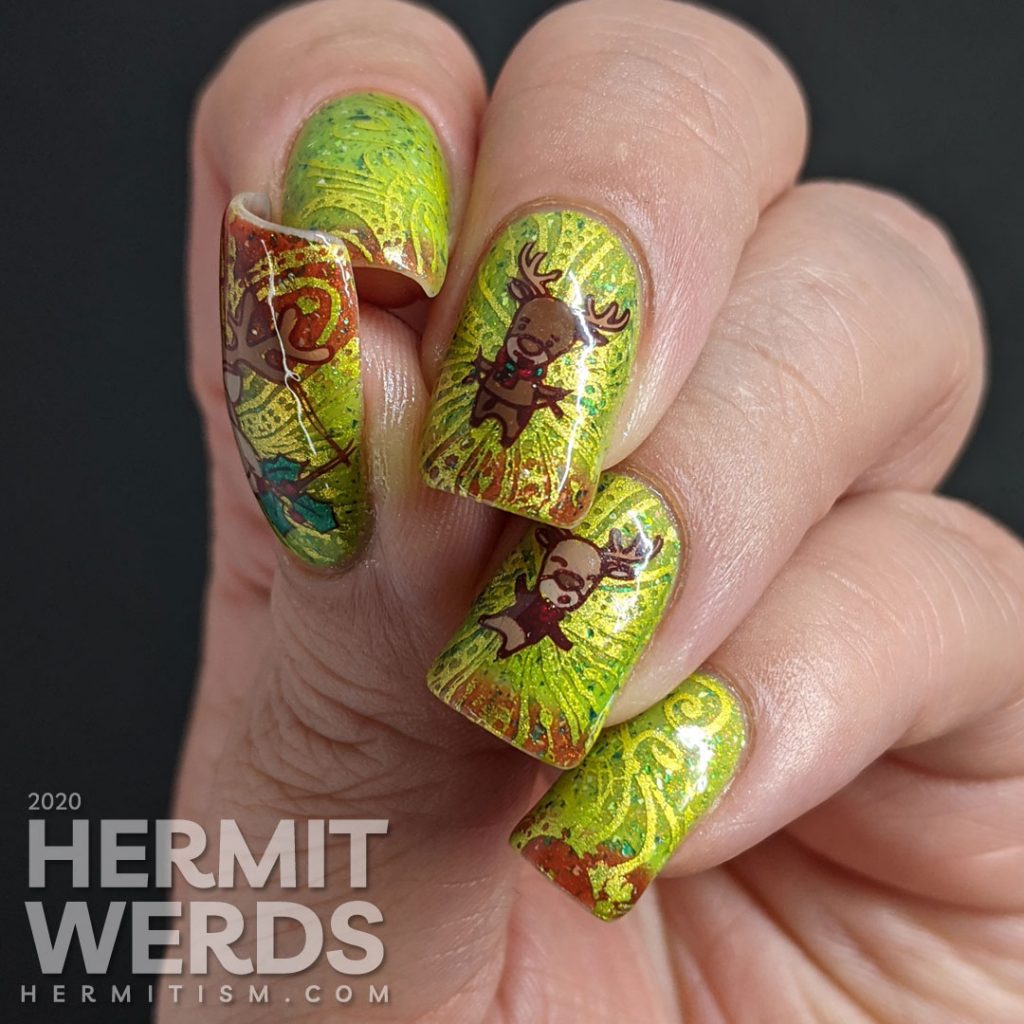 And of course I have to show a macro of my favorite nail: the thumb!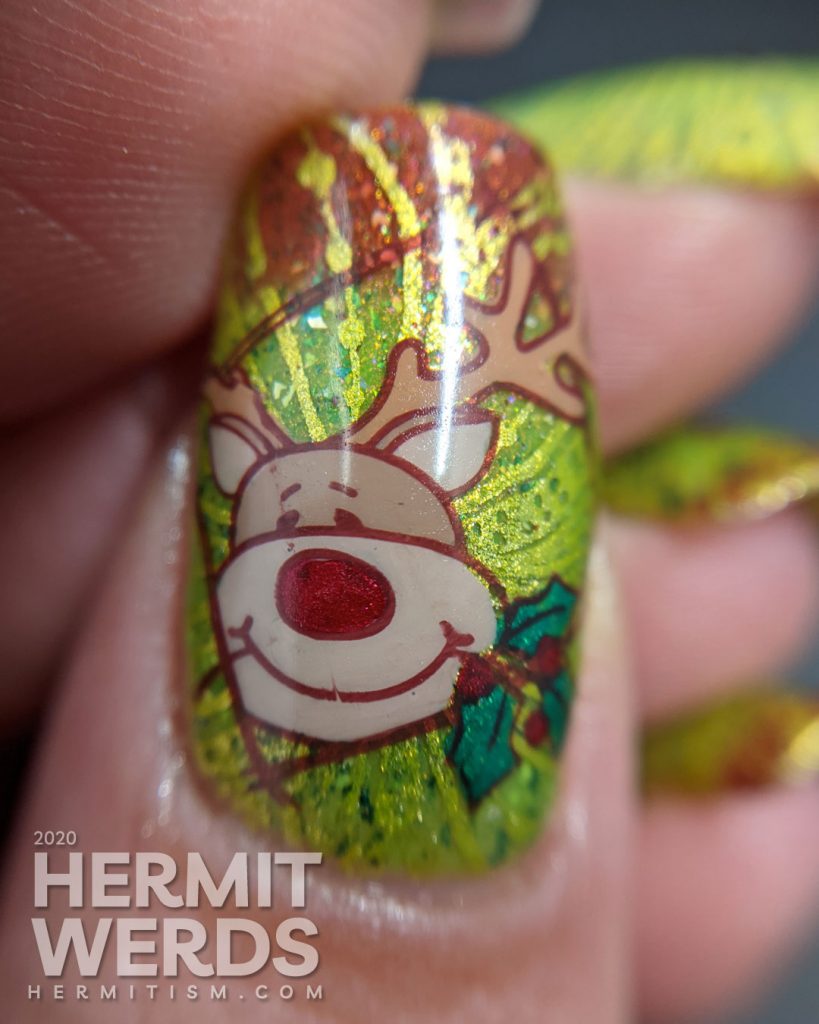 And lastly, far away…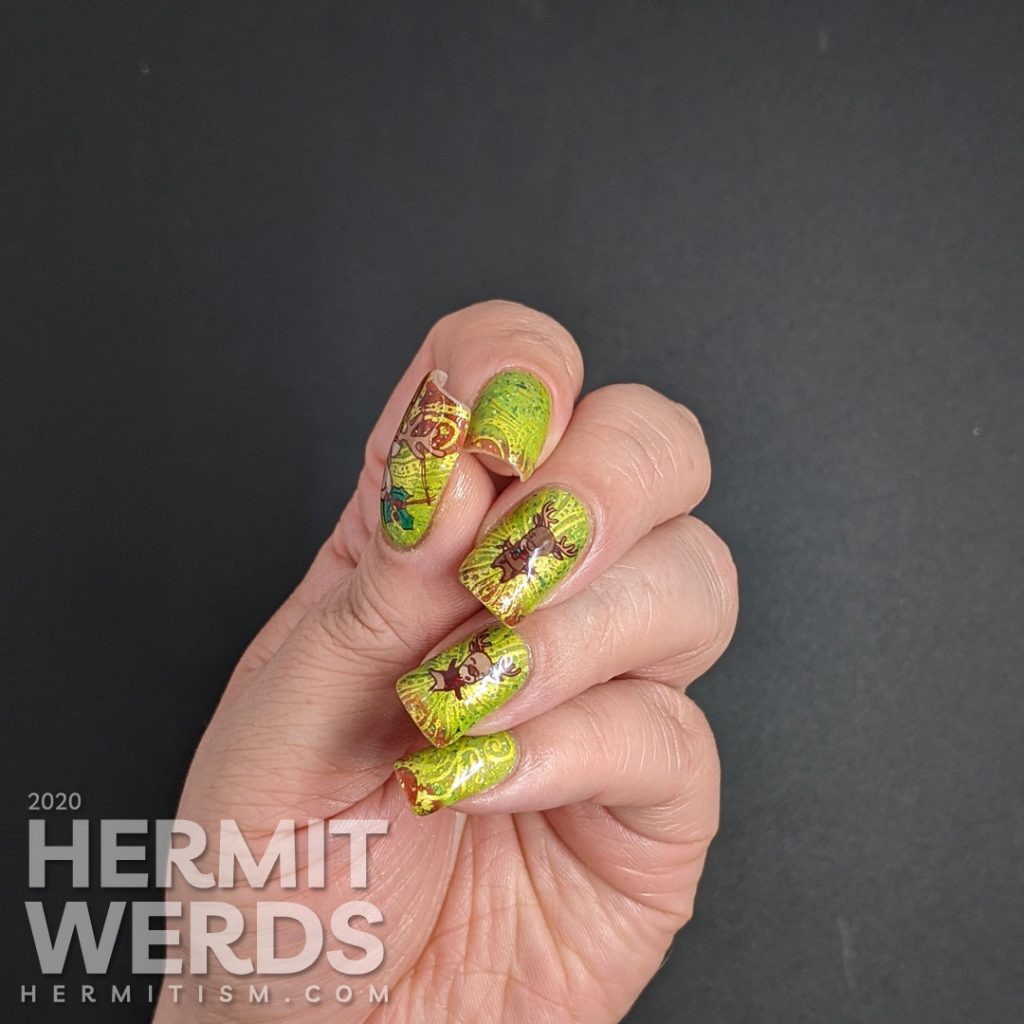 That's it for today, friends. Happy holidays and an even happier feasting time! Seriously, what I wanted most out of all things practically possible was to have a stupid amount of food to pick at and, oh, we achieved it. Time to nurse my full belly. 😝