Happy Talk Like a Pirate Day! I'm so out of practice writing for this blog that I can't even think of a good pirate-y phrase to say hello again. Hi! I've slowly been painting my nails more and more complexly so it's time to start posting too (and also because Halloween is just around the corner *sqee*). In fact, it was pulling out all my unused Halloween-ish plates that inspired today's design. Woot!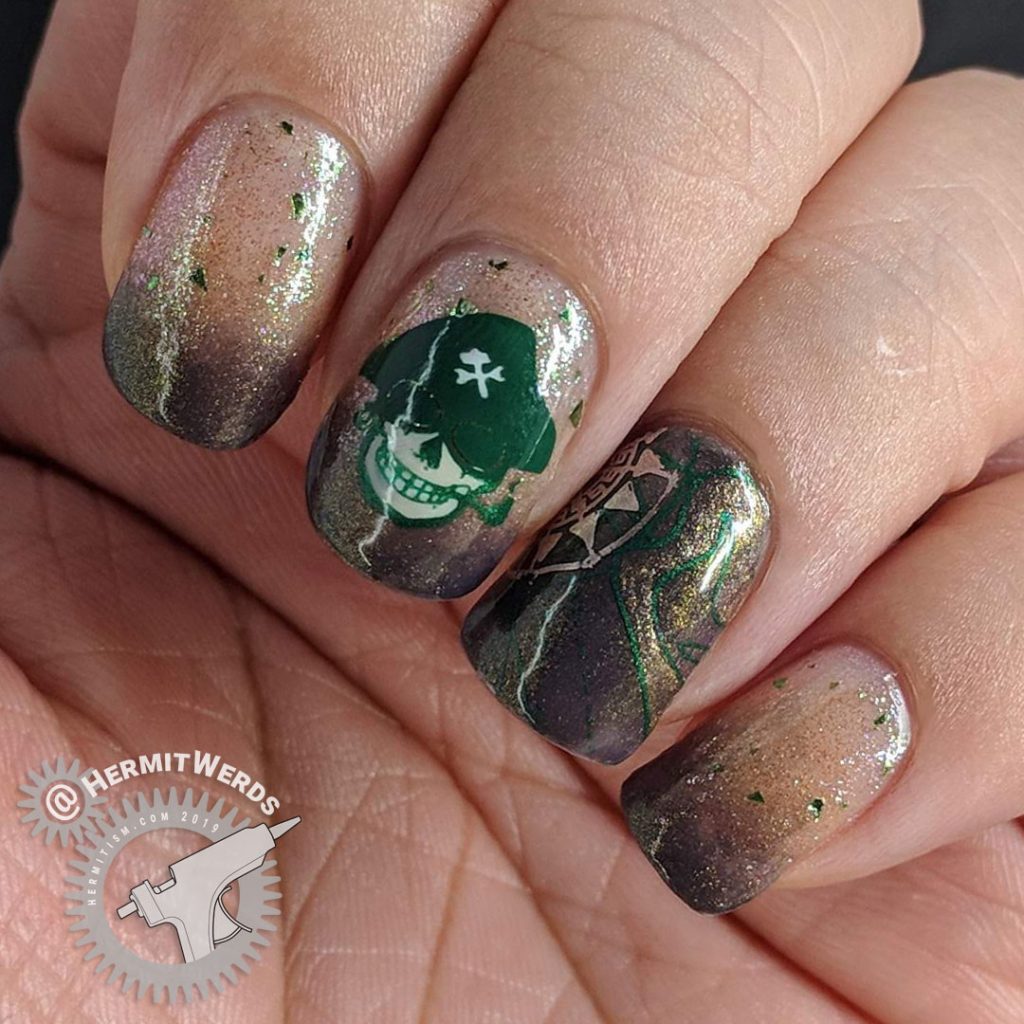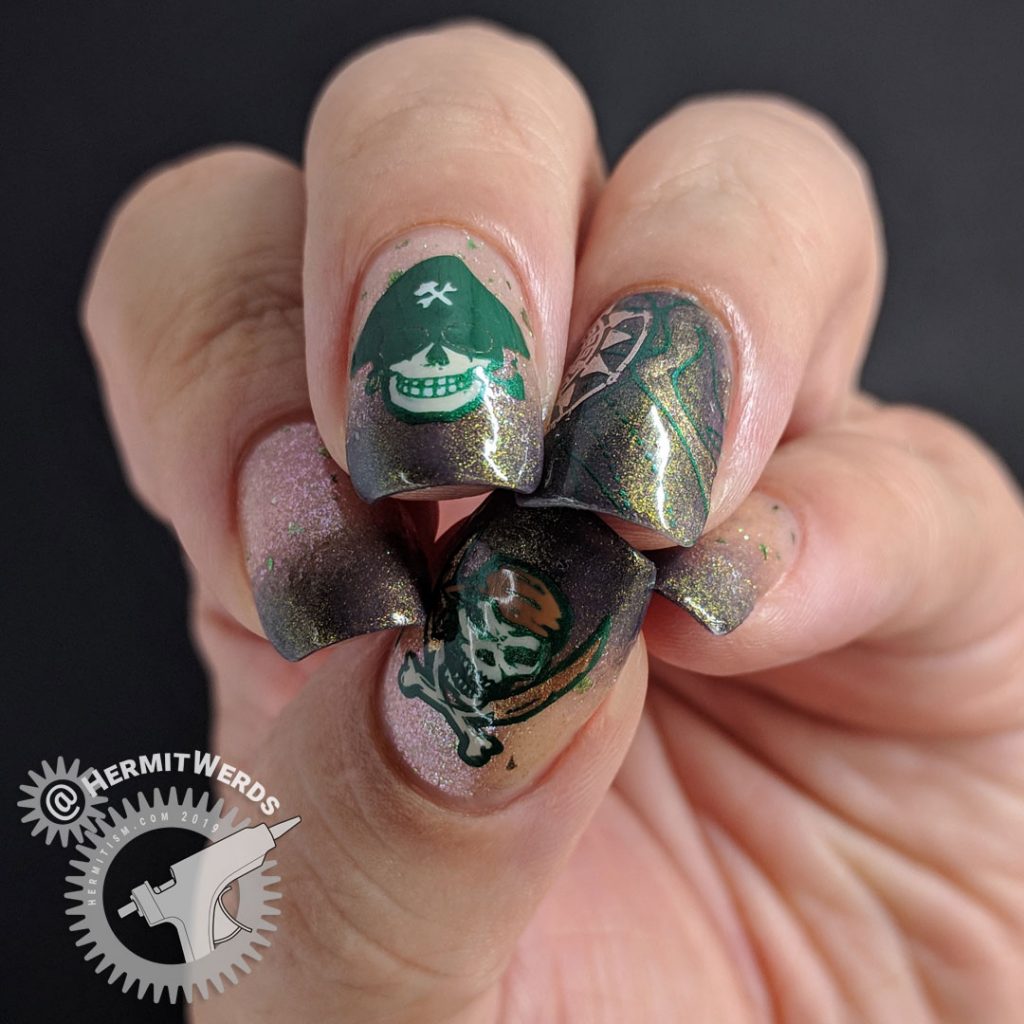 Products used
Base Polishes:

Stamping Polishes:

Advanced Stamping Polishes:

Stamping Plates:
I started with one of my favorite backgrounds to stamping: a baby boomer french tip. This time I used a gorgeous red/green shimmer brown jelly topper called "Cypress and Cognac" by Ms. Sparkle. Gorgeous and also still available. Then I sponged brown polish along my visible nail line so the shimmer would be covered. Dirty and pirate-y, but still so shiny…
Then I threw my pirate stamping decals on top. They are so much cooler than me. LOL
For the map, I colored in a small part with gold polish, but it looked unbalanced when I stuck it to my nail. So I went back and snagged just the compass with a different metallic polish (the first one was too thin to work with stamping) and that felt right…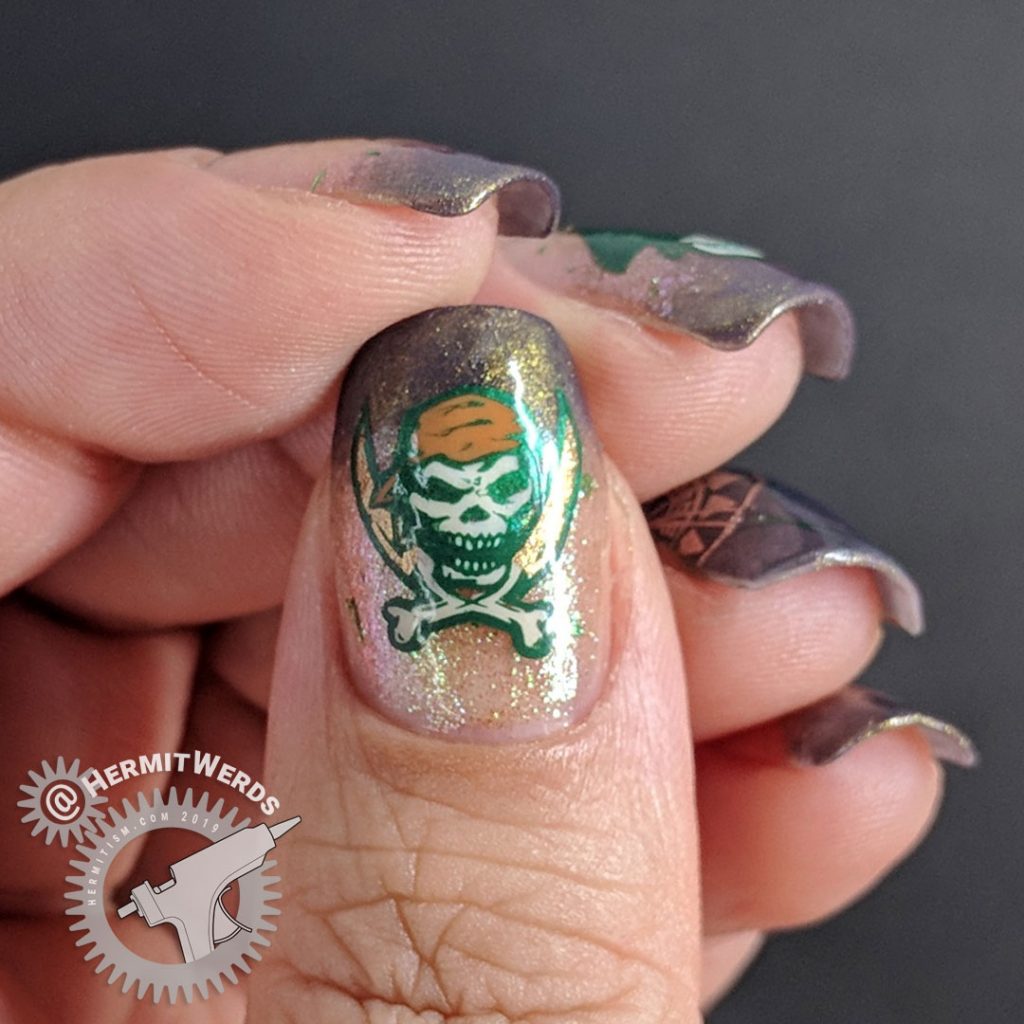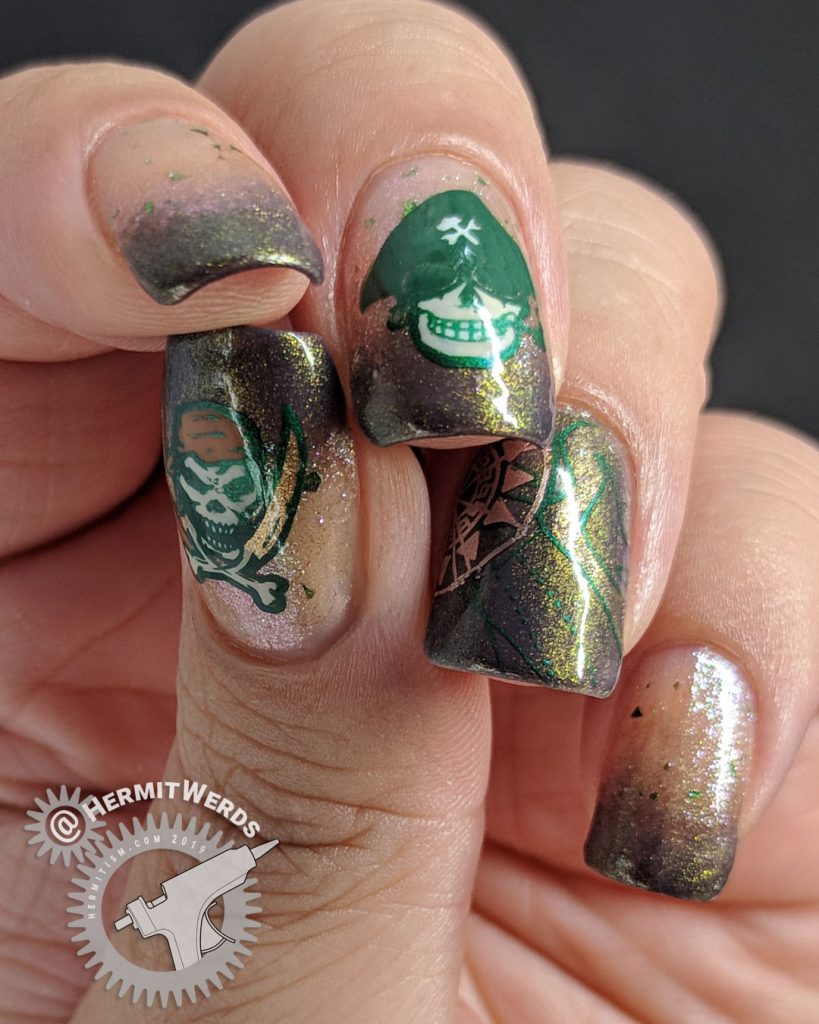 Even though I painted this mani five days ago, it's still on my nails. It is nice that I'm able to enjoy my designs more (and especially to have my Talk Like a Pirate Day nails still on my nails on the actual day LOL), but that does slow down how often I can post. I've actually got a wee backlog of manis to post about so for now it's a matter of finding the time and energy to edit photos and write. My goals are to finish all the nail art needed for my super late product reviews and paint designs for Halloween.
Because I was weak and I have purchased eight new stamping plates for Halloween even though I still have unused ones lying about.
Oh, Halloween, you are my favorite holiday…
Anyway, I hope you're having a super pirate-y day. Until next time, mate! 😉
Previous pirate goodness…