I didn't put it on my list, but I kinda wanted to paint something Halloween-ish with a neon yellow background so I combined it with #AZNailArtChallenge's delightful 'S' is for Spider prompt. I used it as a clearing house to finish up a bunch of little goals and the result wasn't terrible, but this is definitely not my favorite nail art I painted in October. I wish I'd slowed down a bit and maybe added a little bit of green on the yellow to keep things interesting. And I keep thinking I'm being too same because I like bracketing my fancier nails with the plainer ones so I tried to be different and I like it less.
Duh.
The nail art is cute, but it isn't me enough. And that's okay. I learned from it. I had a very good October with nail art. I painted a lot of things I am really happy with and I met most of the goals on my list. I was not expecting that because it was such a long list so that makes me even happier. However, I'm probably going to take things slower in November and make sure that everything I paint is really something I am 100% behind.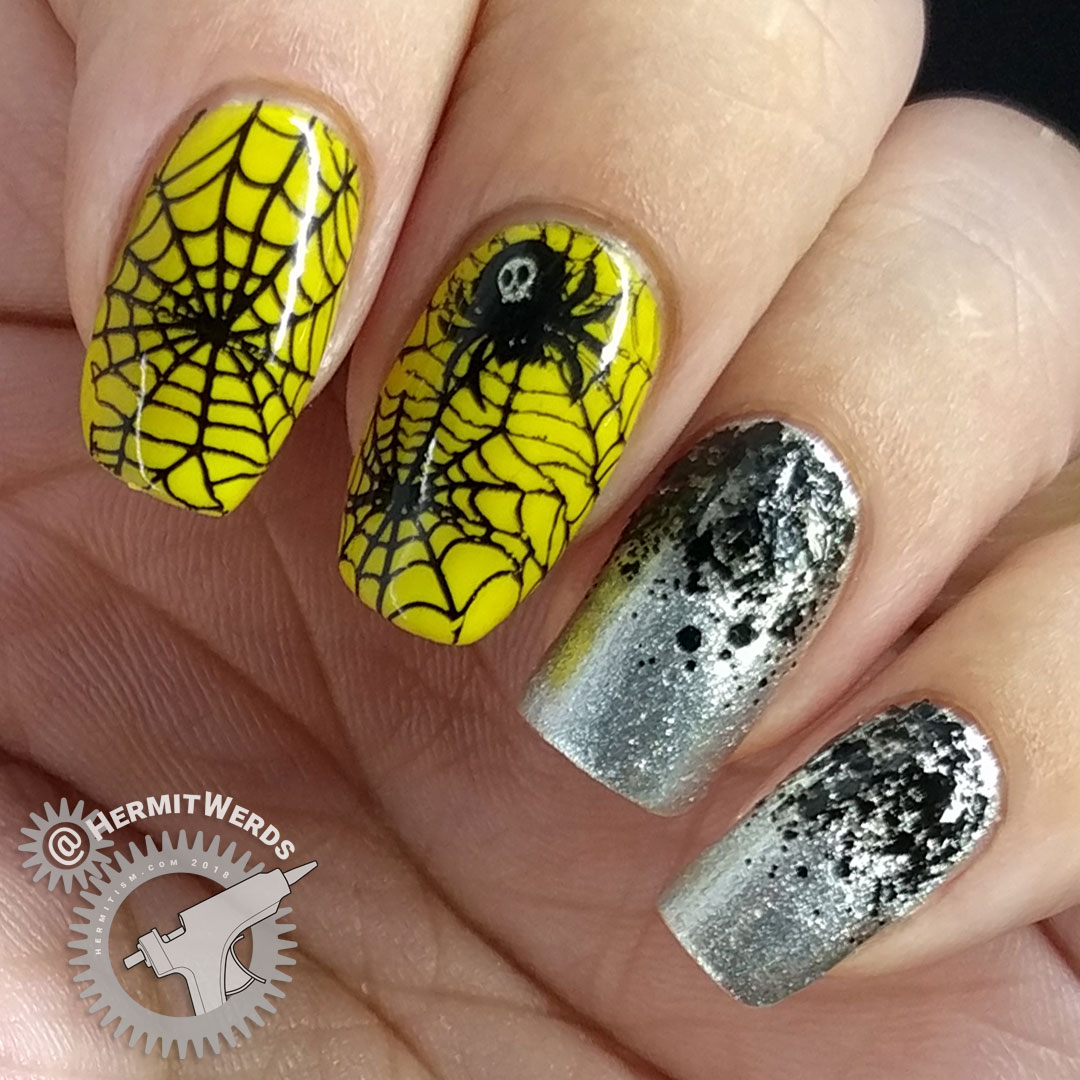 Help! I'm being attacked by glitter!
I mean–a spider! So much less scary. Oh, well.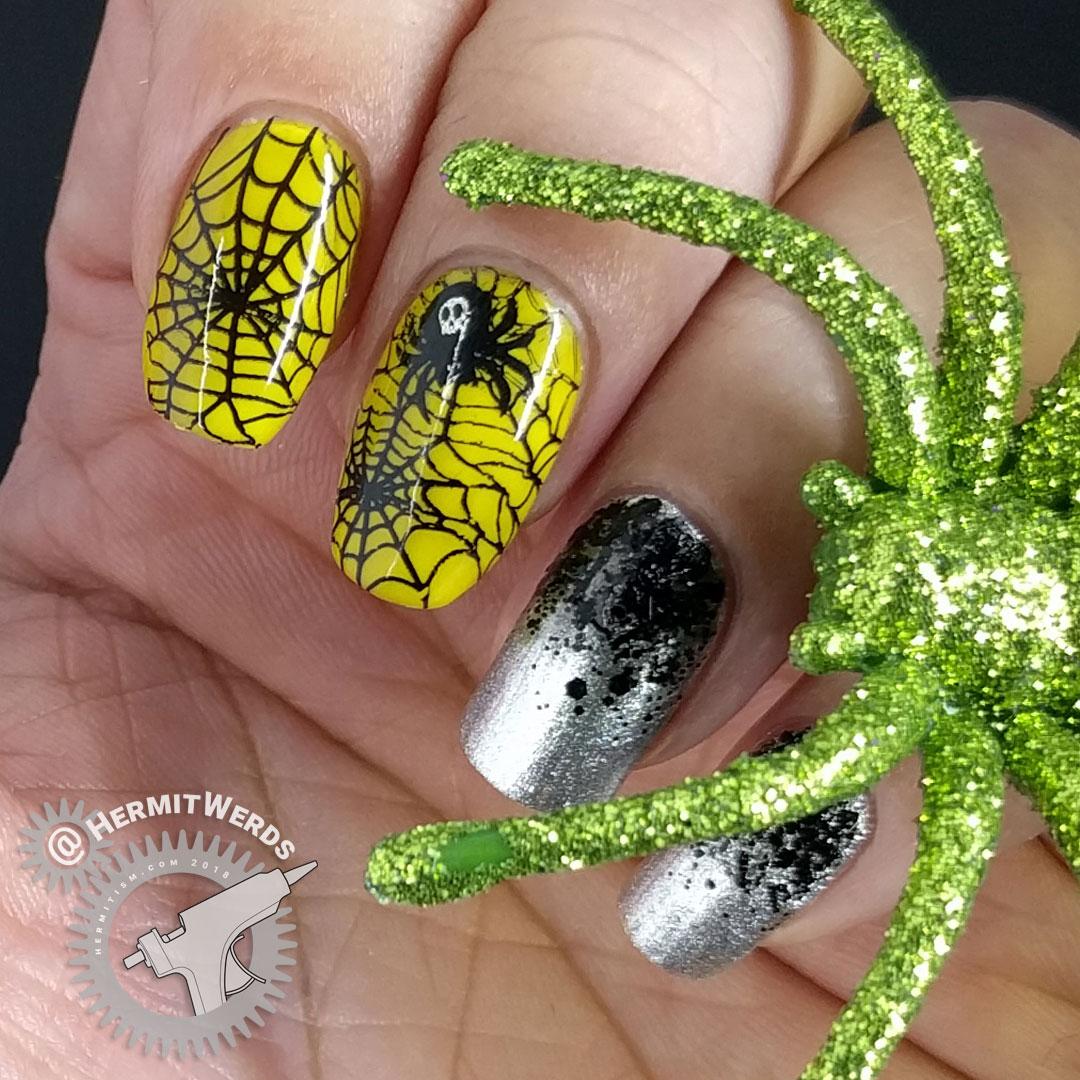 Check out all the great spider nail art on the group tag.