Have you ever "washed" your kitty back? The offended look on their face is something to treasure, though I don't recommend the taste. 😂 I knew when I bought ShopAnts' "sexy" image stamping plate (XL-027) that I wanted to use the image of a lady licking her cat because I do find it hilarious. So of course it's the first thing I ended up using. Hopefully it will come up again though. There's a lot of fun images on the plate including the text "be fucking nice" which also sounds like me.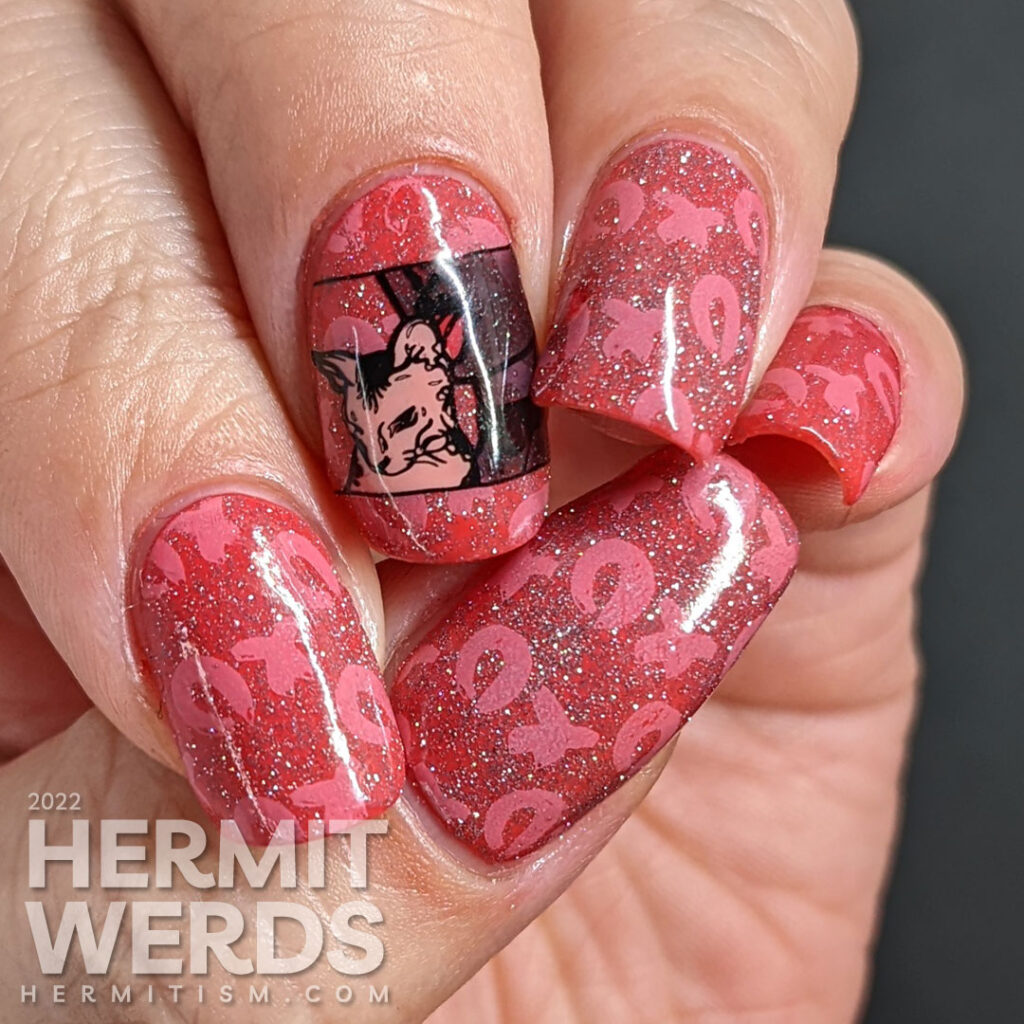 Nail art products used
Base Polishes:

Essie's "Tangerine" and Familiar Polish's "Silver Tongues and Silver Linings"

Stamping Polishes:

Maniology's "Watermelon Float" and UberChic's "Pure Black"

Advanced Stamping Polishes:

Essie's "Tangerine" and Maniology's "Restless Dahlia" + "Lace"

Stamping Plates:

Born Pretty "Valentine's Day BP-L005" ("XO" pattern) and "ShopAnts XL-027" (lady licking cat)
Items in italics are debuting on the blog for the first time.
I am reminded once again that indie nail polishes have spoiled me. I used a coral creme polish as my base and painted the reflective polish (Familiar Polish's "Silver Tongues and Silver Linings") on top. The creme polish didn't dry very well at all. Enough that it passed the tacky test, but ended up still being too wet and malleable. I was very glad I took all my photos before I went to bed because my accent nail was all smeared and wrinkled when I woke up. And that was after using a good quick dry top coat. I am not sure that I will be keeping this creme since I have other bright corals that I could use instead. Still, it does look pretty under all the reflective glitter.
It was also a great experiment to test out if the glitter made a good topper. You do need to be a little careful to put the same amount of glitter on your nails because my pinkie didn't get quite as much and it was pretty noticeable for me as I went about my day. Still. It's nice to know I can get about the same effect and not have to re-buy all the colors I want with reflective silver glitter mixed in.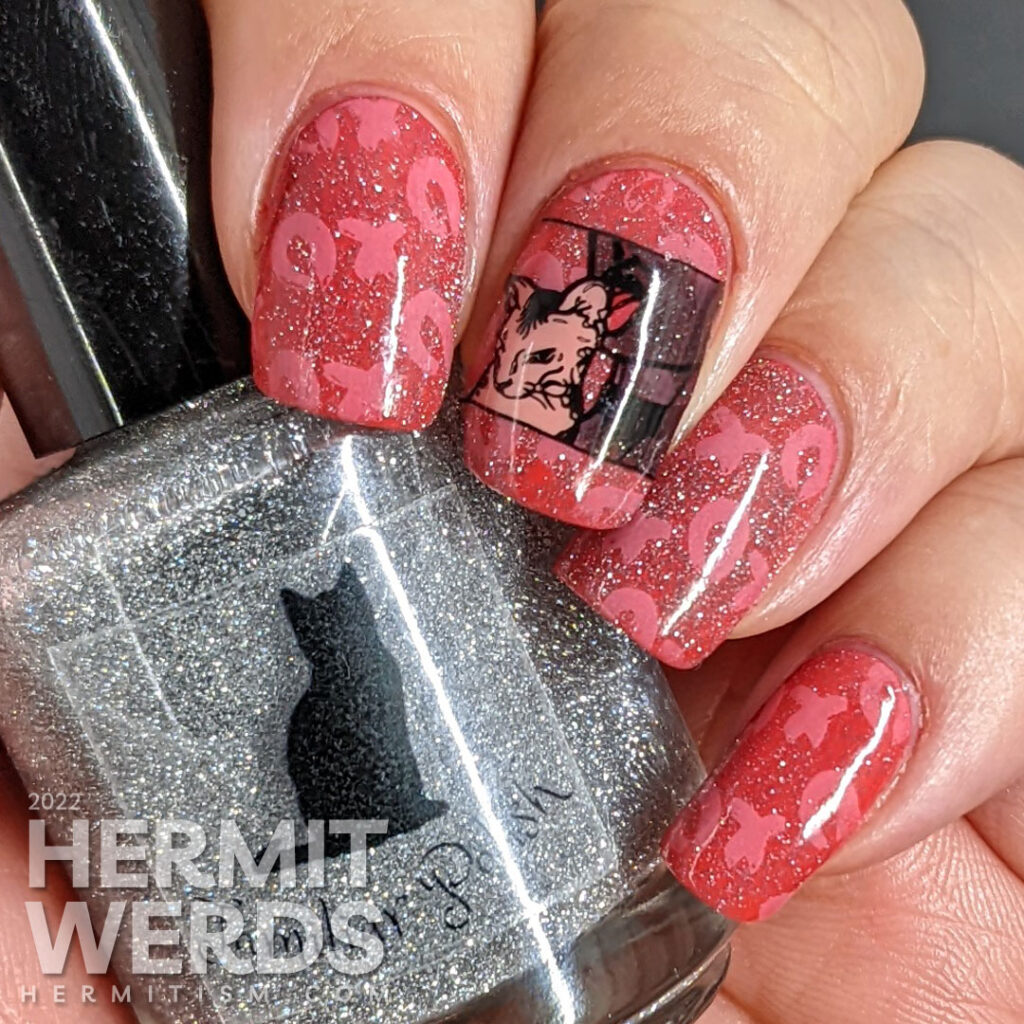 #AZNailArtChallenge – 'X' is for XOXO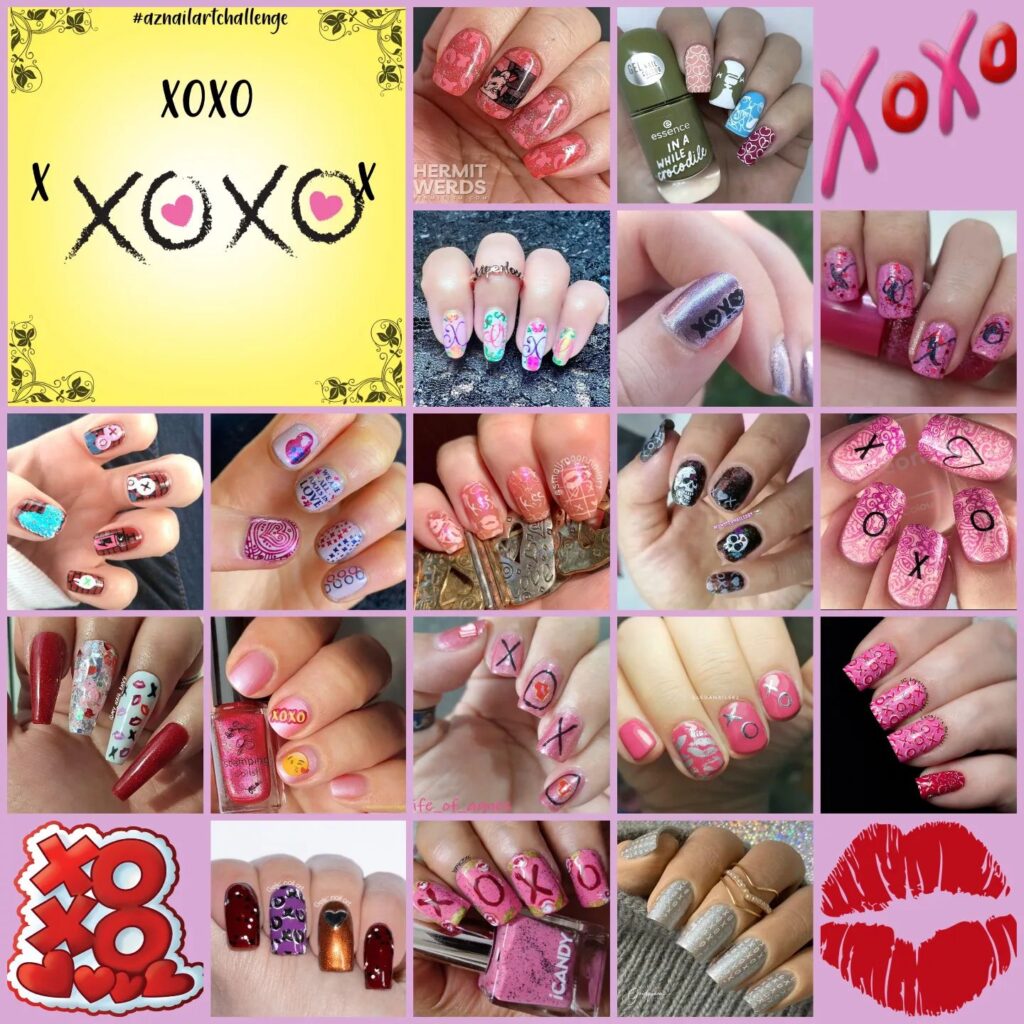 This is also the second time I've painted an XOXO prompt this year and I totally pulled a lazy and used the same full nail stamp for my background.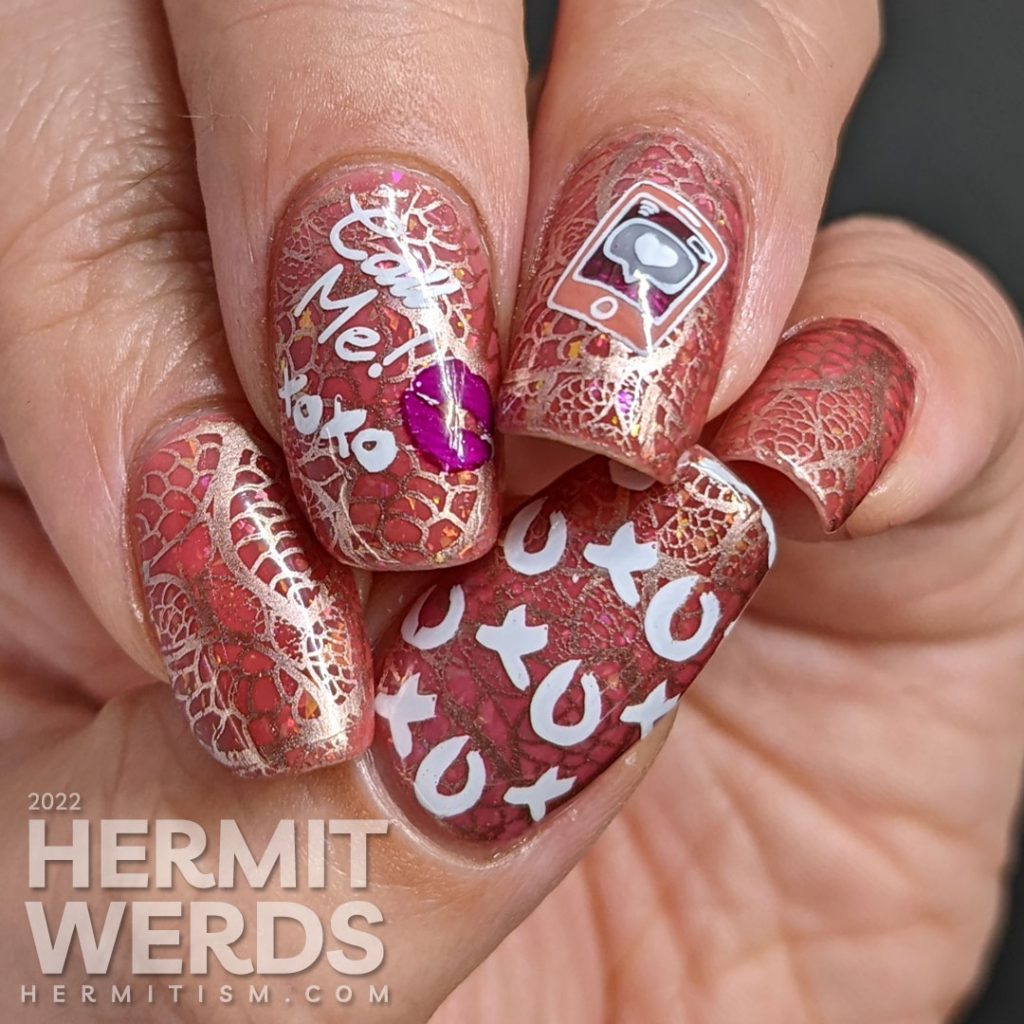 Final far away kitty licking good photo
I didn't do anything special for the thumb so we're down a photo at the end.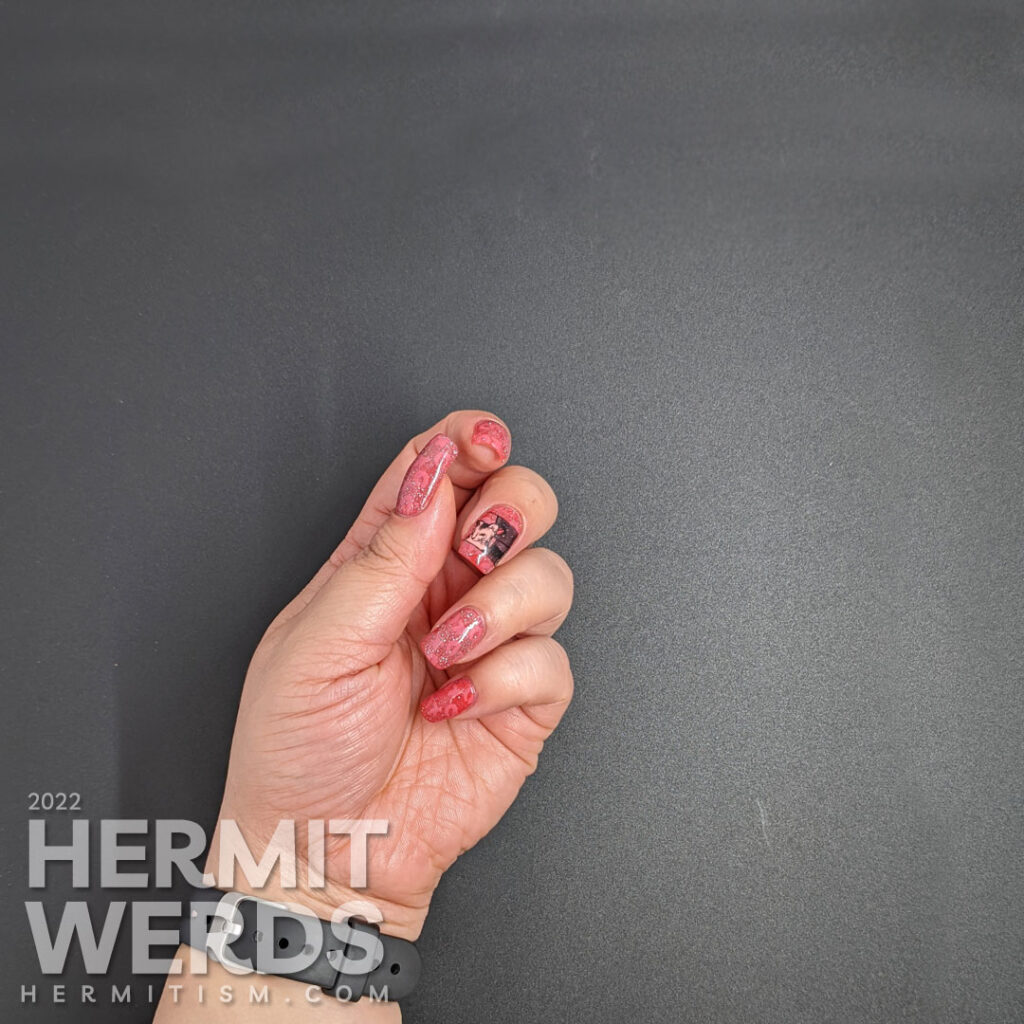 Until next time, friends! 🙋‍♀️