While the original holiday was celebrated over a military victory in Mexico, it has come to be associated with celebrating Mexican-American culture in the states for over a hundred years. I doubt there will be many parties or festivals due to the pandemic, so we'll probably all just focus on food and supporting local businesses owned by Mexican-Americans. And if you're me, you'll paint your nails…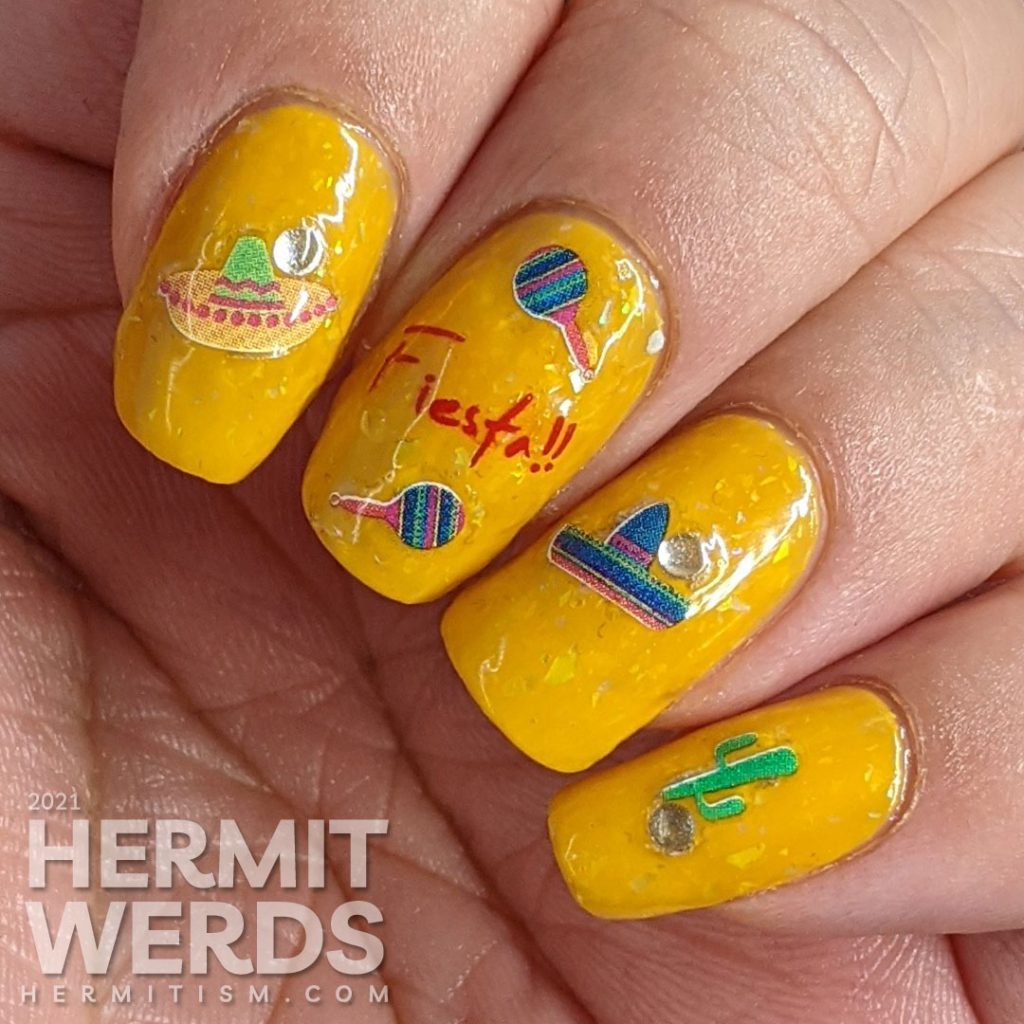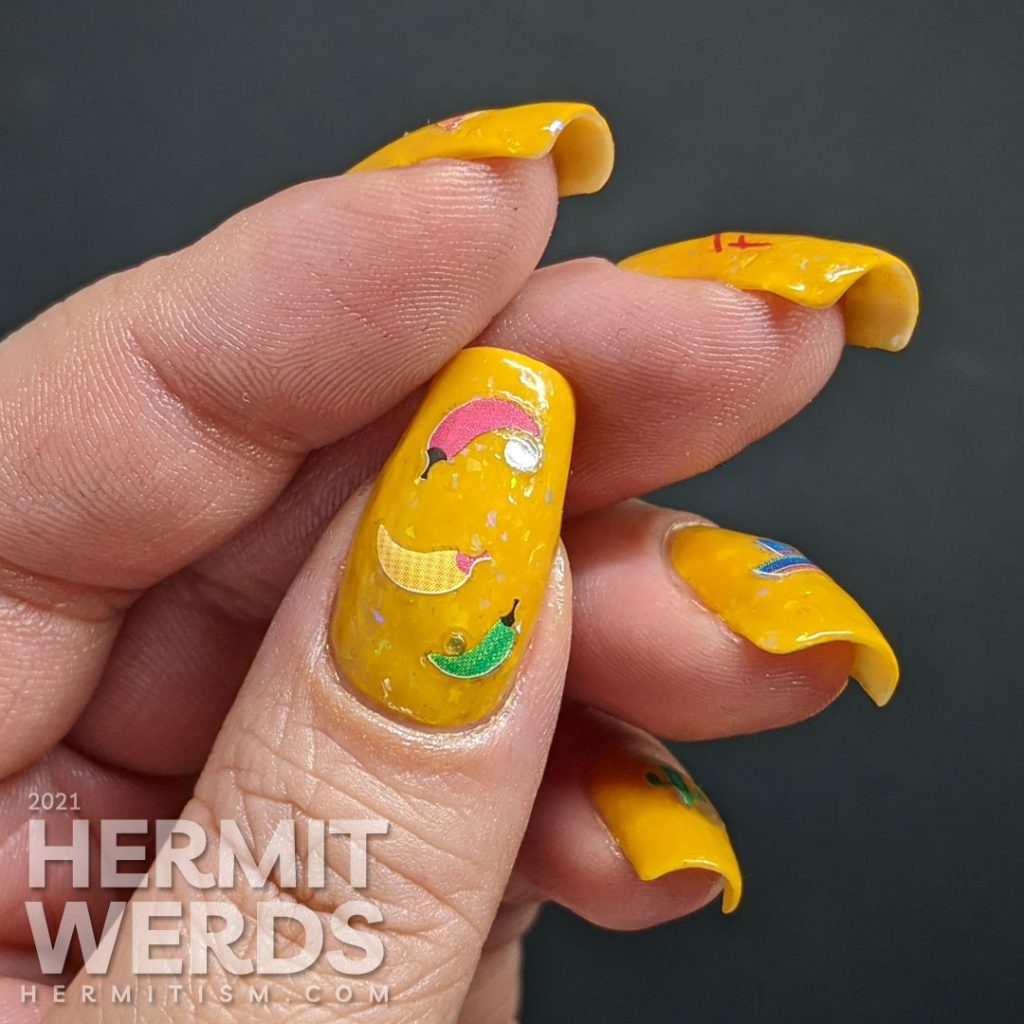 Nail art products used
Base Polish:

Familiar Polish's "Honey, Pass the Mustard"

Stamping Polish:

Hit the Bottle's "A Vermillion to One"
Sombreros, hot peppers, and cacti nail stickers from a set of 30 sticker sheets on Aliexpress HDA-07

Stamping Plates:

PictYou "PY-X009" (rearranged "Festival!!" to spell "Fiesta!!"
"Honey, Pass the Mustard" is a bright and happy mustard yellow that reminds me of butterscotch candy. I failed to both take photos of it matte or with the polish's bottle. Oops. I was distracted by how many tries it took to make a decal for "Fiesta" and rushed to the "done" part. Well, hopefully I'll use it again soon. Delia has said she's going to restock soon, but I'm not sure which polishes are slated for the restock. This is great one if you love yellows.
Meanwhile putting this mani together has really highlighted that I have next to nothing Mexico-wise unless you count cacti and then I have a whoooole lot. 😂 If I paint Cinco de Mayo nail art again, I will probably have to go freehand.
The nail stickers are small and not terribly crisp in line so this nail art doesn't really stand out from a distance.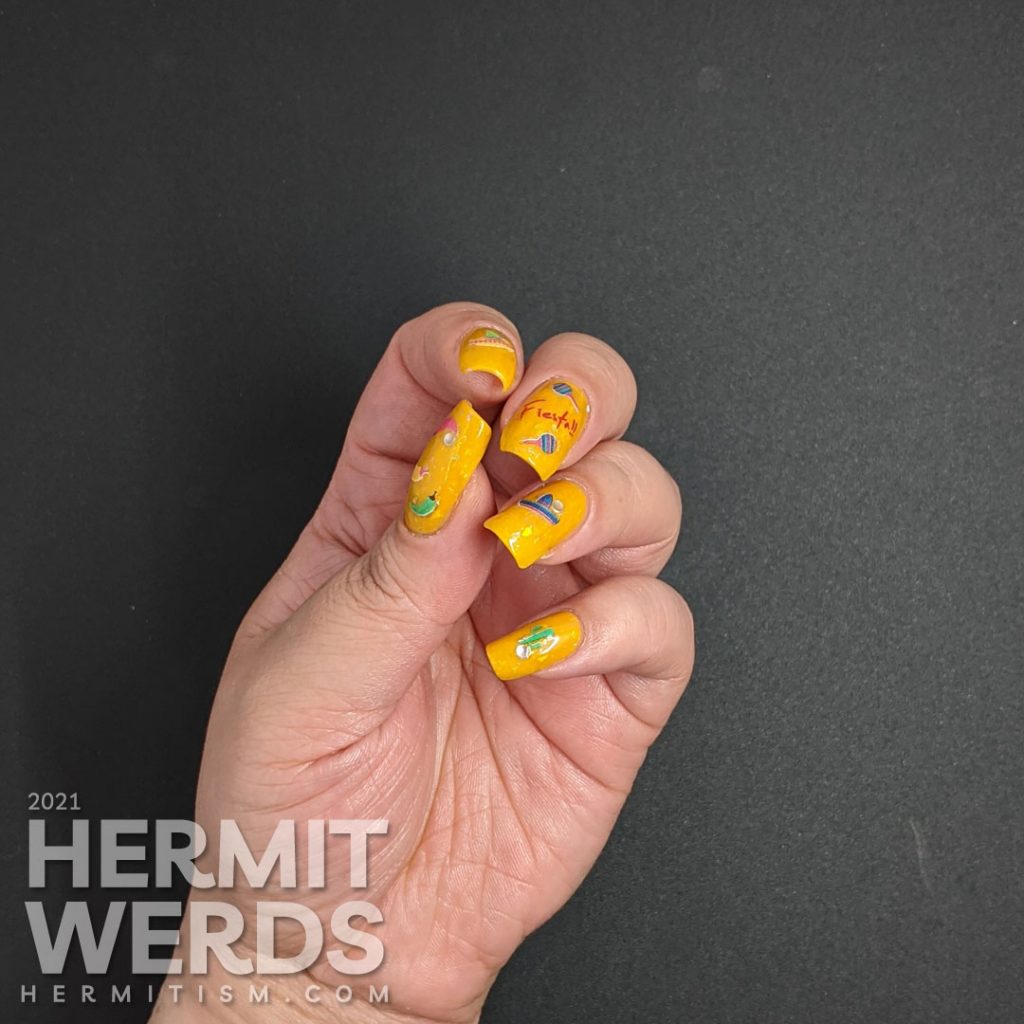 Until next time, friends! I hope you enjoy the holiday if you're celebrating! 👋