Today I have a recreation of one of Sharon Medran's (@sharnailstar) beautiful nail art designs because it's her birthday! Woo!
Sharon never uses advanced/reverse stamping so it's always a learning experience seeing how she layers stamping images to get complex looks. Last year I recreated a feather look of hers in black and white for her birthday. This year, Caroline (@tinkerbell1970s) and Diana (@dianavnisselroy) only asked us to recreate one of Sharon's looks without any extra parameters. I really loved this one, but two ladies ended up recreating it so I'm very happy that I painted her abstract grape look instead.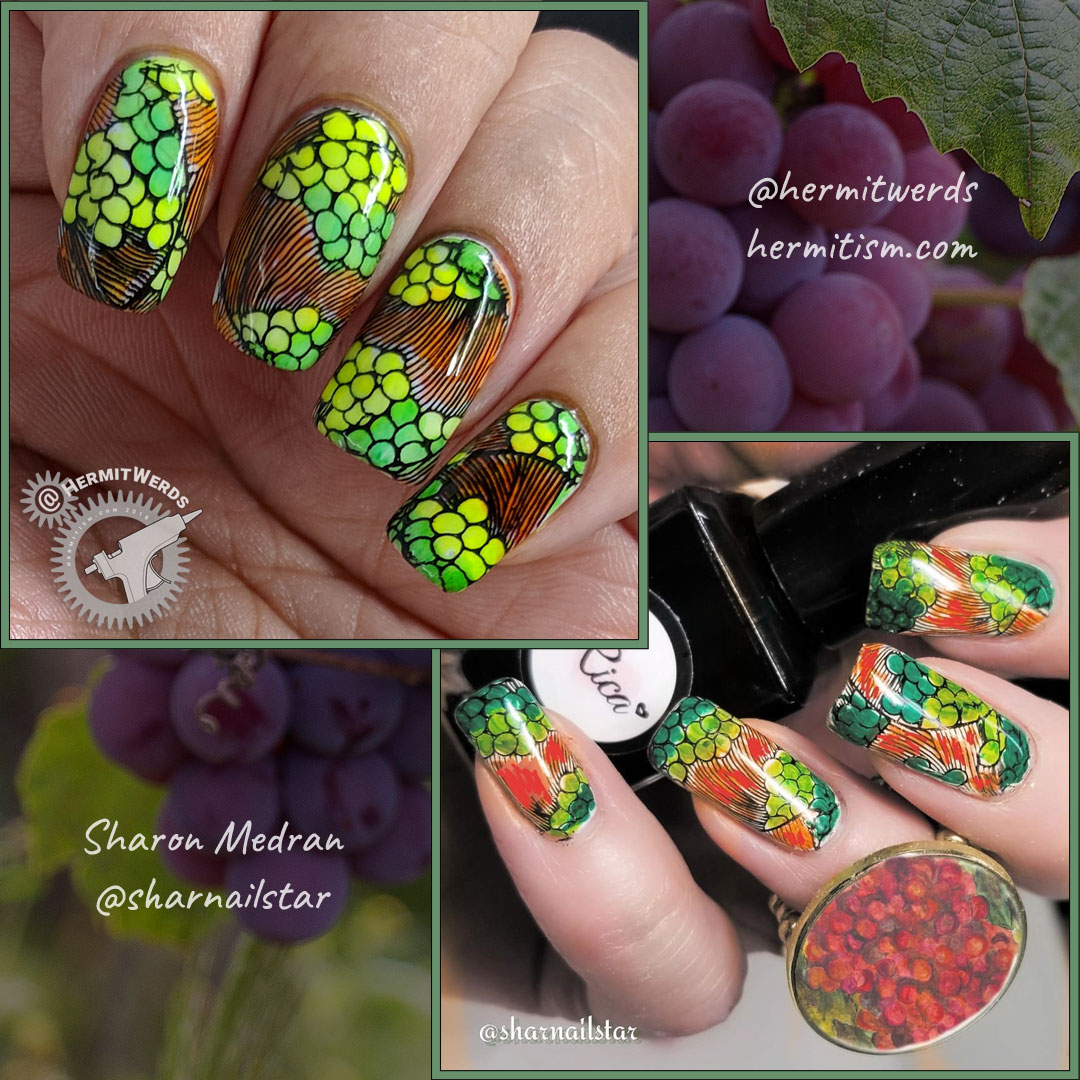 I think the major difference between our two designs is that Sharon colored directly onto the nail with metallic sharpie markers and mine are non-metallic and I painted them with diluted rubbing alcohol for a softer look. I do love the texture you can get from directly drawing onto the nail. I should combine it with the washes of color sometime…
Also I totally added a different stamp on my thumb because Sharon didn't share a photo of hers. 😉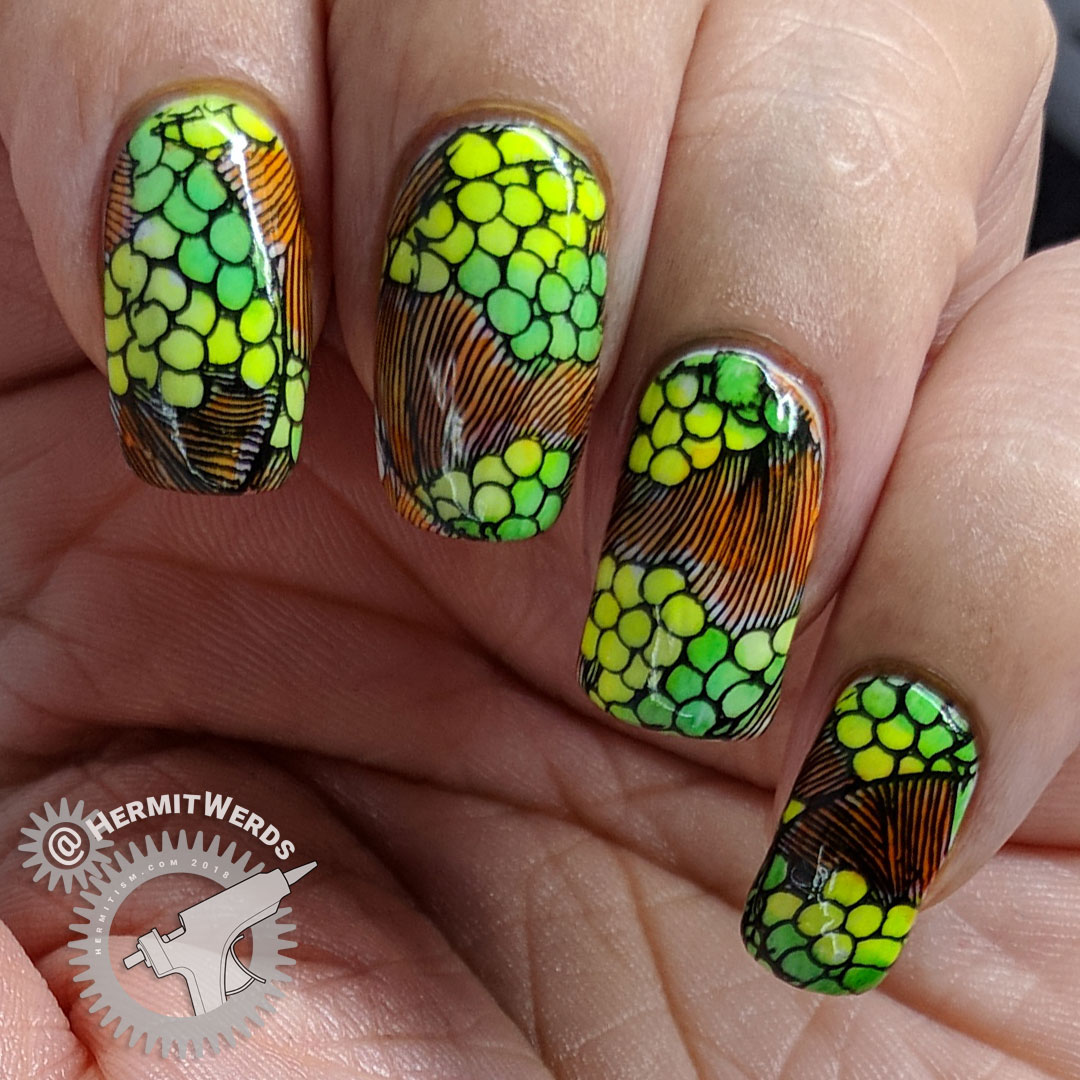 Collage
Check out the group tag to see all the recreations or see the originals at Sharon's account! Happy birthday, Sharon!