I both love how this design came together and feel oddly meh about it at the same time. The amusing reason is that #26GreatNailArtIdeas' prompt for this week is Least Favorite Color. This is extremely difficult for me because my favorite color is rainbow. I've been saying it's rainbow for years now because once you start talking individual colors with me I tend to find reason to love everything. But I do tend to use corals/oranges/purples/neutrals the least so I went with that. I picked a coral-y color, a warm beige, and what I would call a white gold polish.
I started with a gradient of my chosen colors and stamped on a cool full nail pattern which roped in #NailArtChallengeCollaborative's month-long Geometric theme. Then I threw on a gradient-ed out stamp of coffee beans just to be obvious and cobbled together a decal of a sign saying "Cold Drink" and an image of a drink with ice. Why? Because I like my coffee hot most of the time, but once summer hits even I will start drinking iced coffee. Sometimes. 😉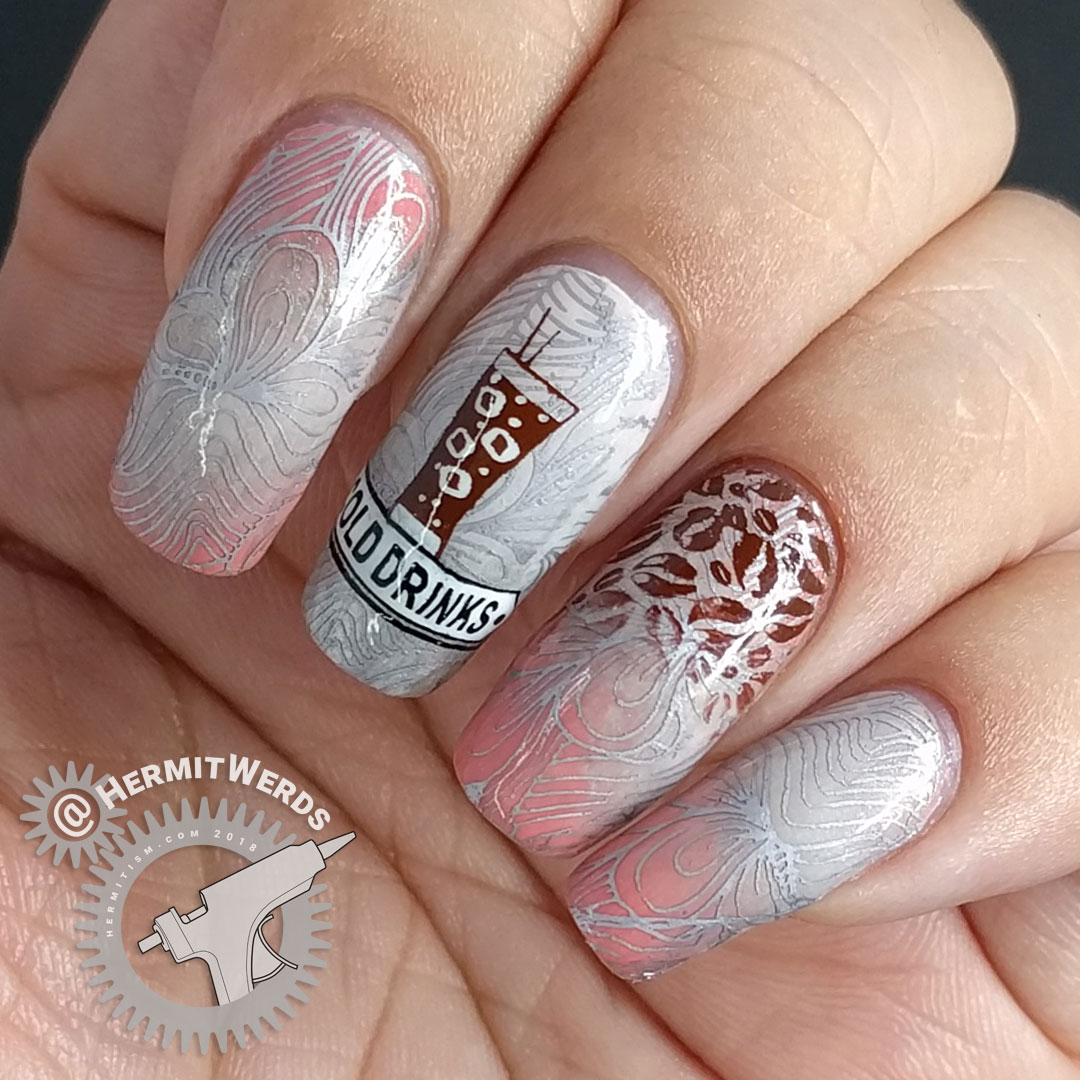 It's so weird to not be super excited about the colors but still love how this came out. It occurs to me now that the color scheme would have fit a Thai Iced Tea nail art better because every time I've gotten one it's been a little pink-ish brown. So delicious…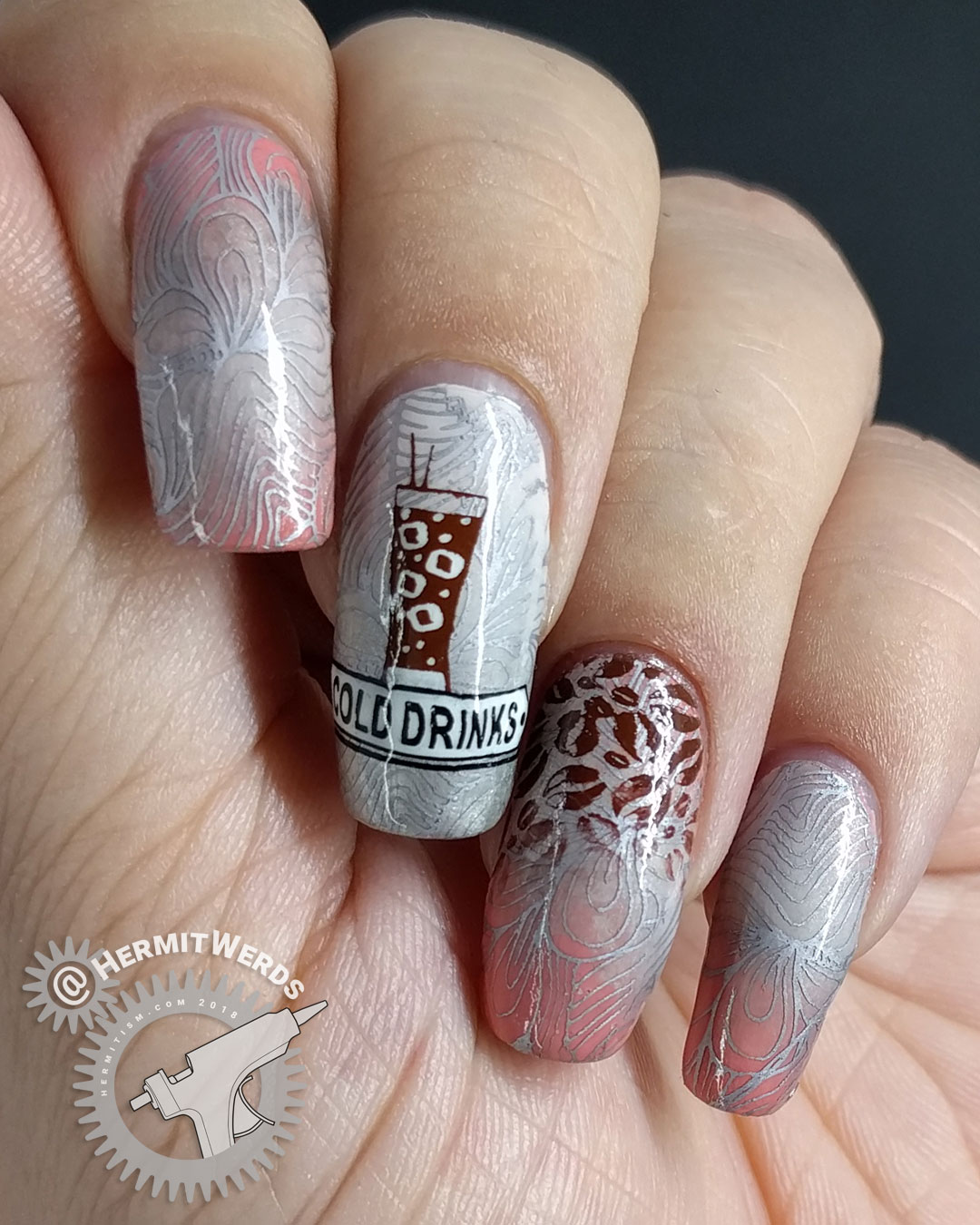 I was going to include a big info dump on foil glue, but I realized it would help to include more photos so I'm holding off until I can set them up and take them. The text is already written so hopefully I'll be able to post it later this week. Stay tuned!
#26GreatNailArtIdeas:

#NailArtChallengeCollaborative