@nailsmyth posted an amaaazing metallic water marble using KleanColor polishes and I had them so I really wanted to try my hand at it too. The water marbling gods were not with me even with the humidifier on. The polishes were just drying too fast for me to get any purposeful patterns to work. "Metallic Black" even broke up on me in a weird manner so I didn't even use the water marble I made from that.
But I still got some sort of rainbow mani out of it for #26GreatNailArtIdeas and so for my technique starting with an 'S' I used a star stencil and sponged some silver polish on top. Two part prompt conquered!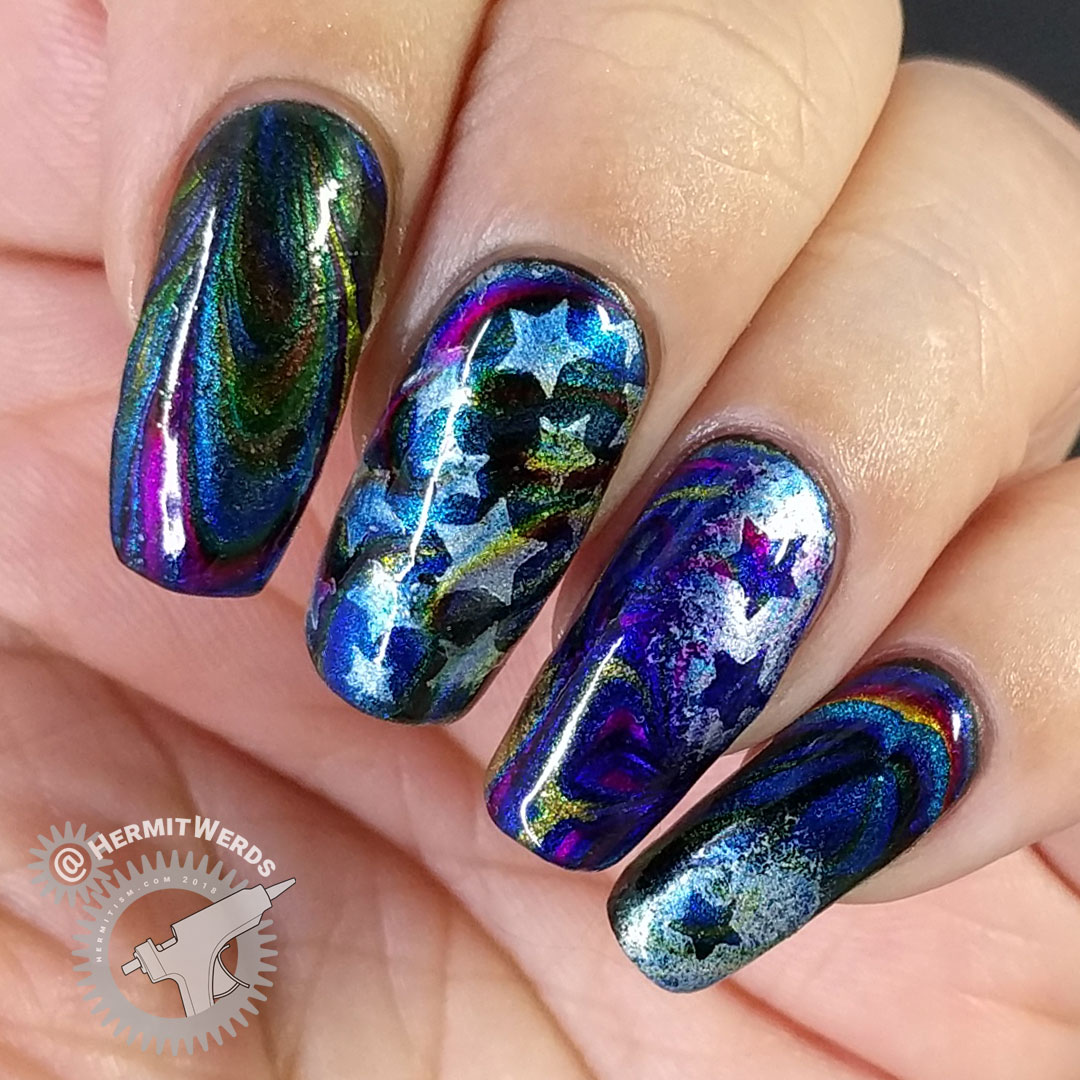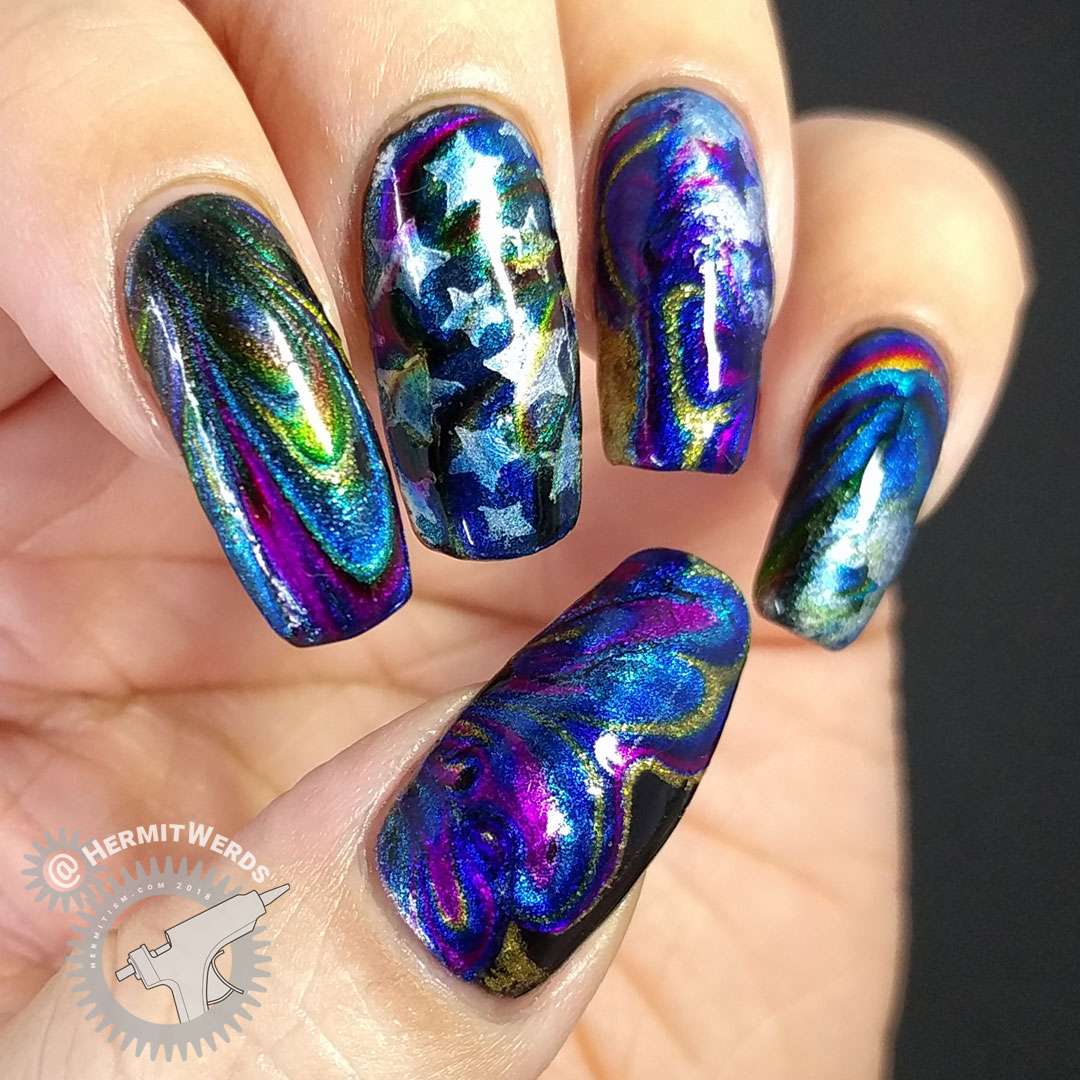 I do think this was a lot of fun and I will probably try water marbling with KleanColor again someday, but that may not happen until all the hot weather has come and gone. It is not like I am wanting for ideas on what to paint on my nails. I guess that's the nicest part about my nail journey: there was a time where I didn't have many ideas. I started doing challenges because then I had to figure out something. Now I have more ideas than time and nails. I actually have a backlog of nail art I've finished and haven't found an excuse to post yet. Sadly on the days when I'm too occupied to nail art I have also been too occupied to post already finished work. I will figure out that dilemma eventually. I hope. 😉
Meanwhile, you may have noticed that the watermarking, etc. has changed. I haven't quite finalized the design yet, but it was good enough to start using it. I was very tired of the way I was handling the header images. It fit one circumstance perfectly and all others poorly. So as much as I liked the design in that one instance, this large watermark is my actual goal. And I can stick it on all my photos and drop the boring blob of text. Happiness and glue guns all around!
And a macro of my favorite nail from this design. Yesss…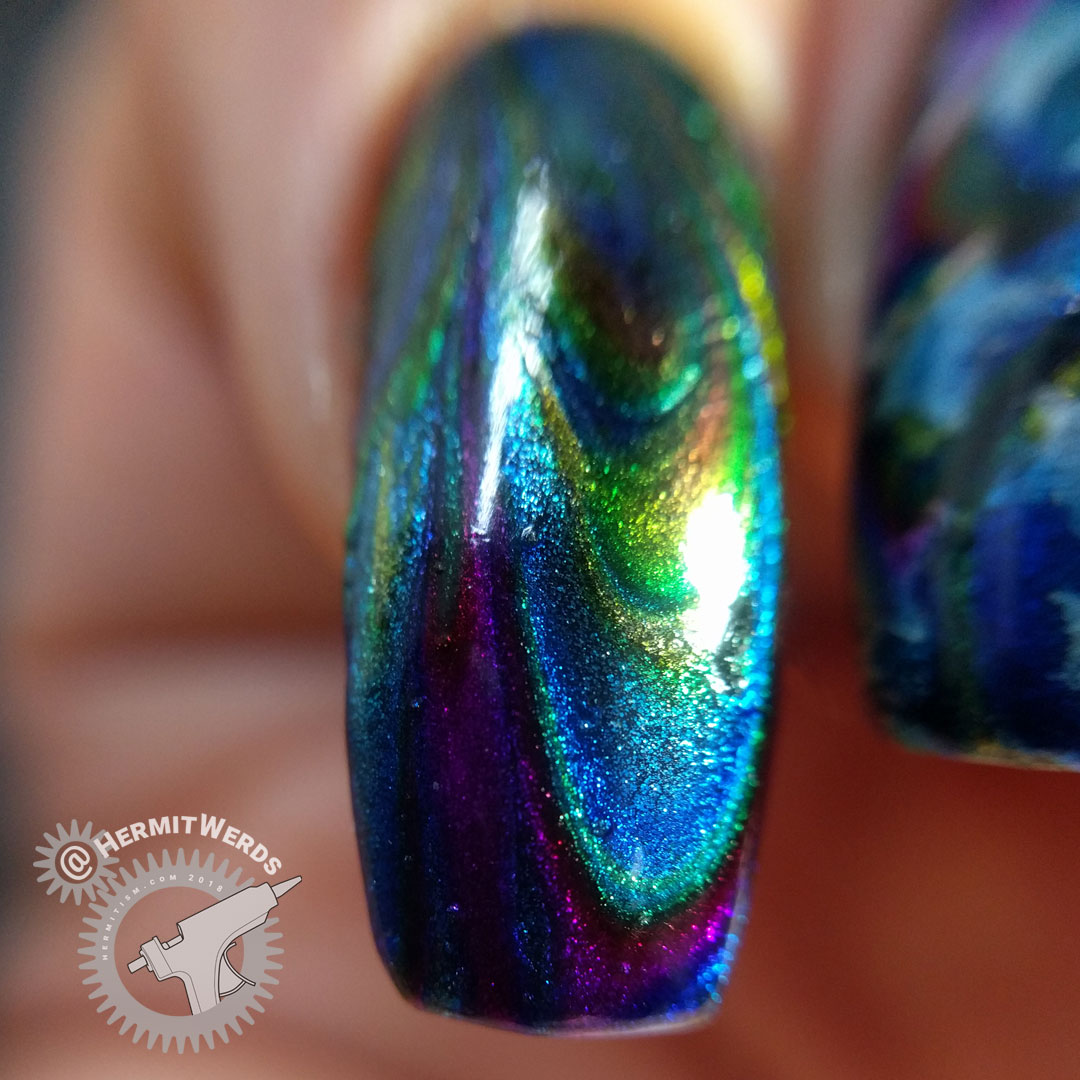 Check out all the other Rainbow with a technique starting with 'S' from #26GreatNailArtIdeas: