This ended up being a perfect storm. It started when I decided I wanted to do the monthly prompt for #NailAddictsCollab of New Skills. If you've been following along, you'll notice that I have done quite a number of things for the first time lately (buffing holographic powder into gel polish, real feather nails, fully outlining nails, french tips, and photographing thermal polish). I should have saved one of them for this, but I have something due every day and it really throws things off to also join a challenge that requires you turn in your nail art early and then not post it until the person running the challenge puts together the collage. Anything could delay that. In this case, people asked for an extension so suddenly the nail art from yesterday (where I used a new technique) would either have to post late or I'd have to be a jerk. So I'm so glad that I somehow knew this was going to happen and also did a new technique for today's nail art: nail vinyls.
Then I also had three other prompts to address. I have the third week of #LigaNailistaChallenge (WB vs Hanna-Barbera). Obviously I picked WB and went with Animaniacs. Then I said I was going to do some prompts from #firedazedsept2017 (Fur Babies). So I picked Rita and Runt from Animaniacs. Then we still have to meet our goal on #31DC2017 so I circled back to the New Skill and used nail vinyls for the first time to add super chunky glitter to my nails. So impractical. I have to take this off before I go to bed but so, so pretty! I am totally going to do some sort of "snow" glitter look for winter this year.
And then I just threw in painting it Tsum Tsum style. I'm not big into the actual stuffed animals (I collect too many things already, guys, sorry), but I absolutely adore the fan art. I've been seeing some pretty amazing nail art lately and I just wanted to join in. I'm not sure if I properly captured the style since I'm so new to it, but I tried, guys. I tried. 🙂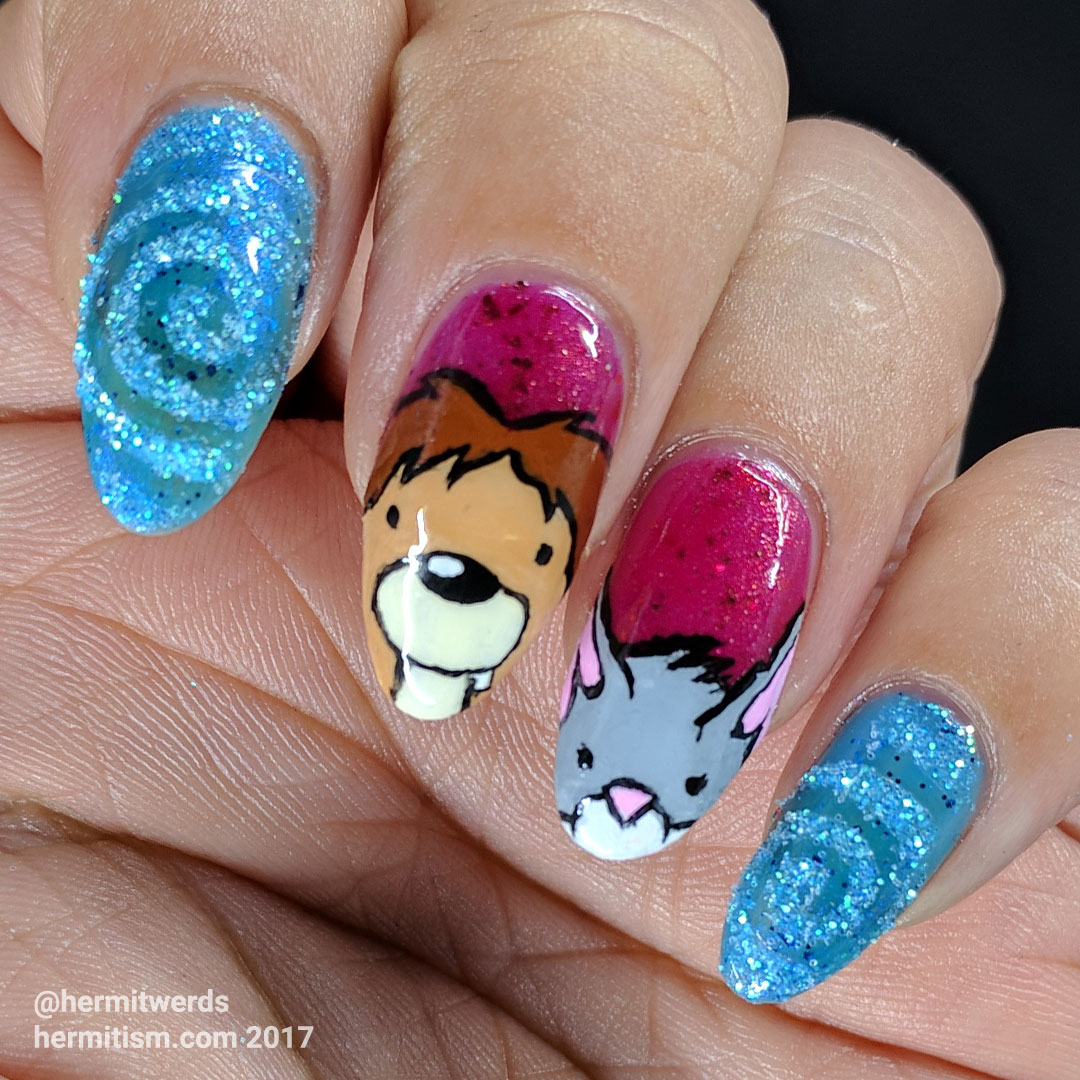 Is anyone besides me super excited and yet wary of the possible Animaniacs reboot? I want it so bad if it's as good as the original. I fear it being something else.
Here is a collage of all the participants of the #NailAddictsCollab – New Skills Challenge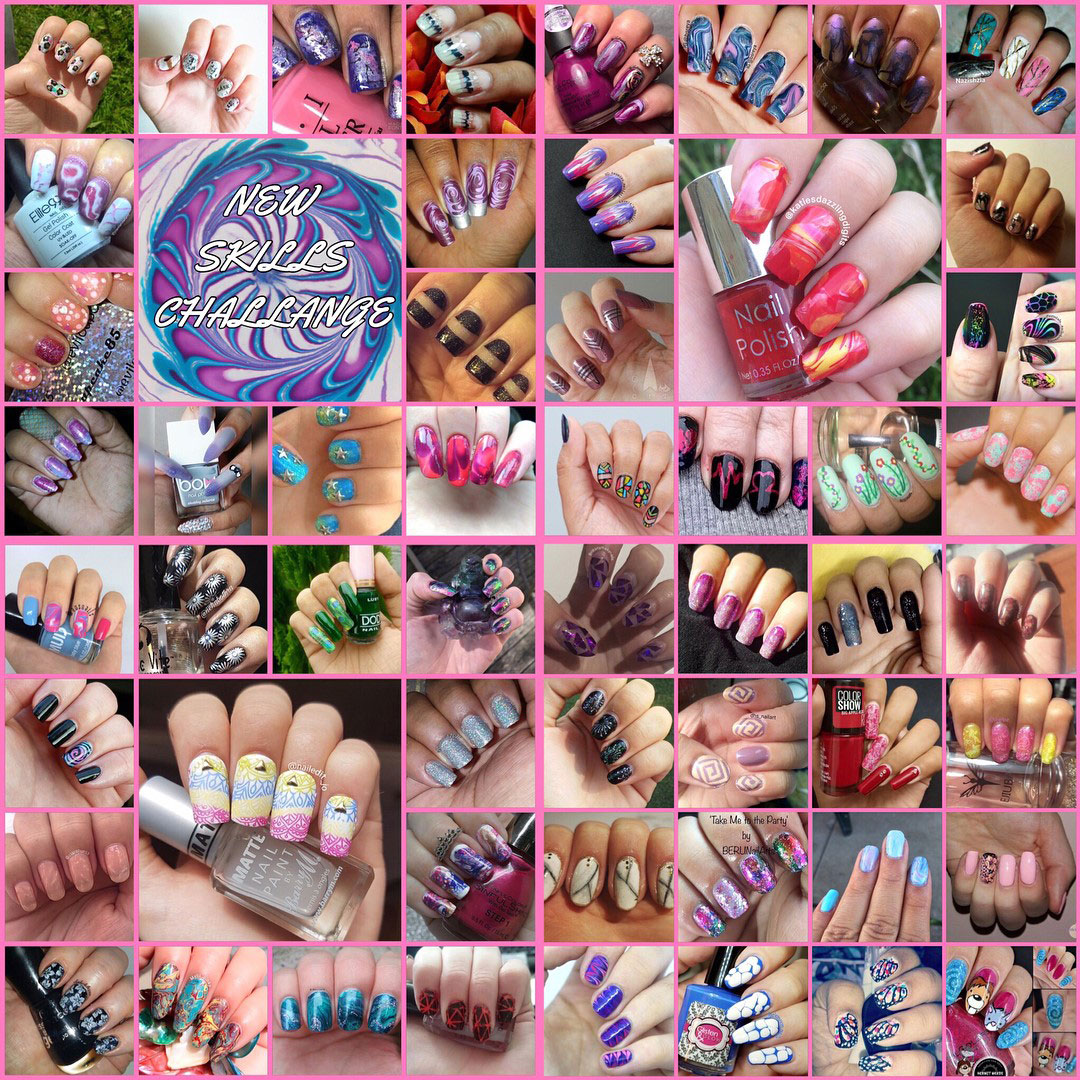 Check out more glitter nail art from the #31DC2017: