The theme for the 30 Day Challenge was blue and since I'd won two gorgeous nail plates from a drawing by Creative Shop I decided to use one of them. Plate 41 has a denim pattern and a flower pattern that looks like embroidery to me. So I combined them with the one nail polish I have from Maybelline's denim collection. And then I learned that Creative Shop's plates are etched so nicely that using Mundo de Unas as my stamping polish put too much polish on my stamper. I'd go to stamp and the polish would smoosh out and smear out the details. It didn't matter too much for the first stamp of my double stamp (the dark blue), but I wanted the white to look nice and clean. So I dug out my Sinful Colors polish and made sure to put a layer of top coat between the two so the blue wouldn't stain the white. So far it's working.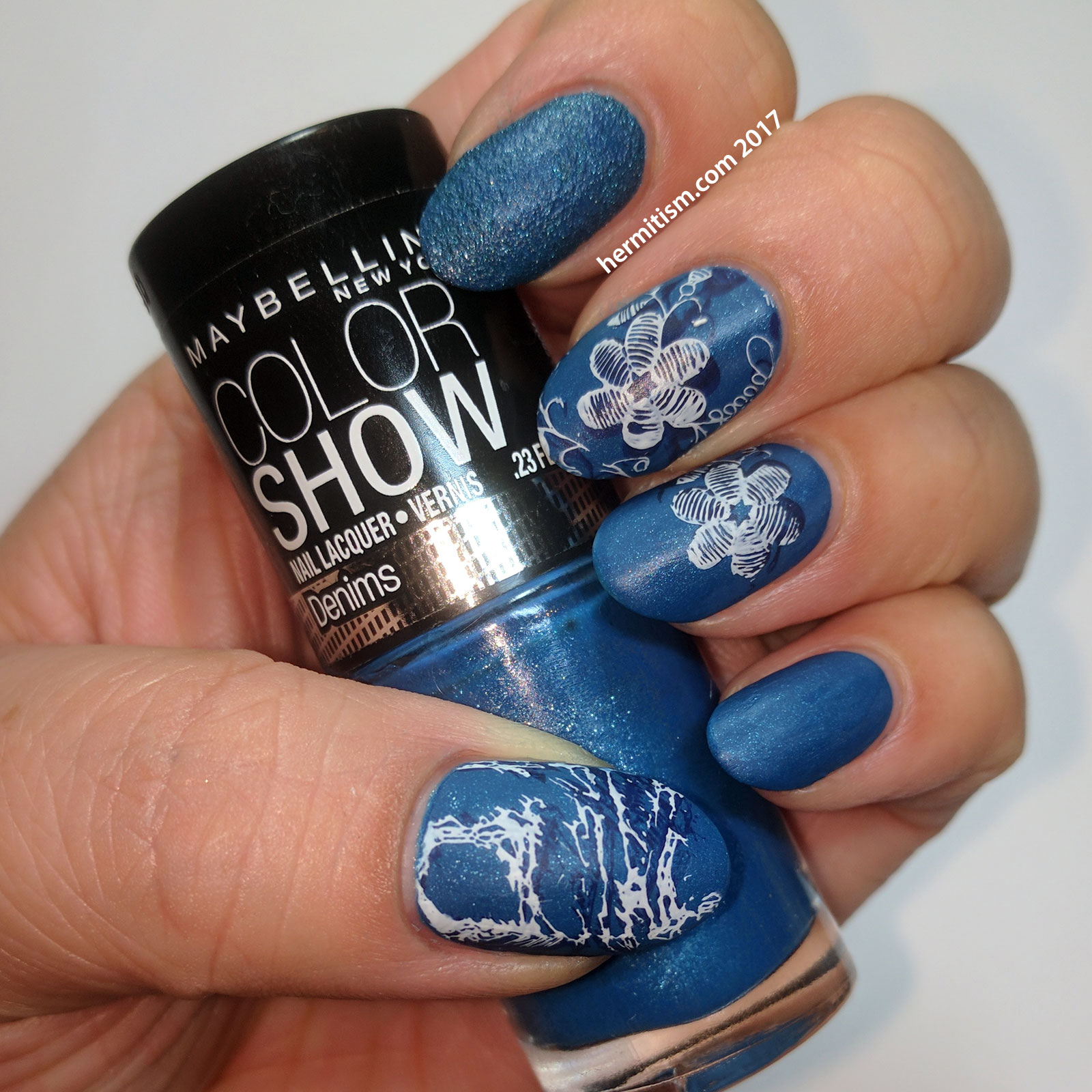 I also used a blue texture polish on my index finger. It didn't quite have the right shade to blend nicely with the rest so I dry brushed the other polish over part of it. Then I topped the other nails with a matte top coat to soften the look. Fun fact: I haven't worn denim jeans in over four years (but I love my denim jackets).
Items in italics are being used for the first time.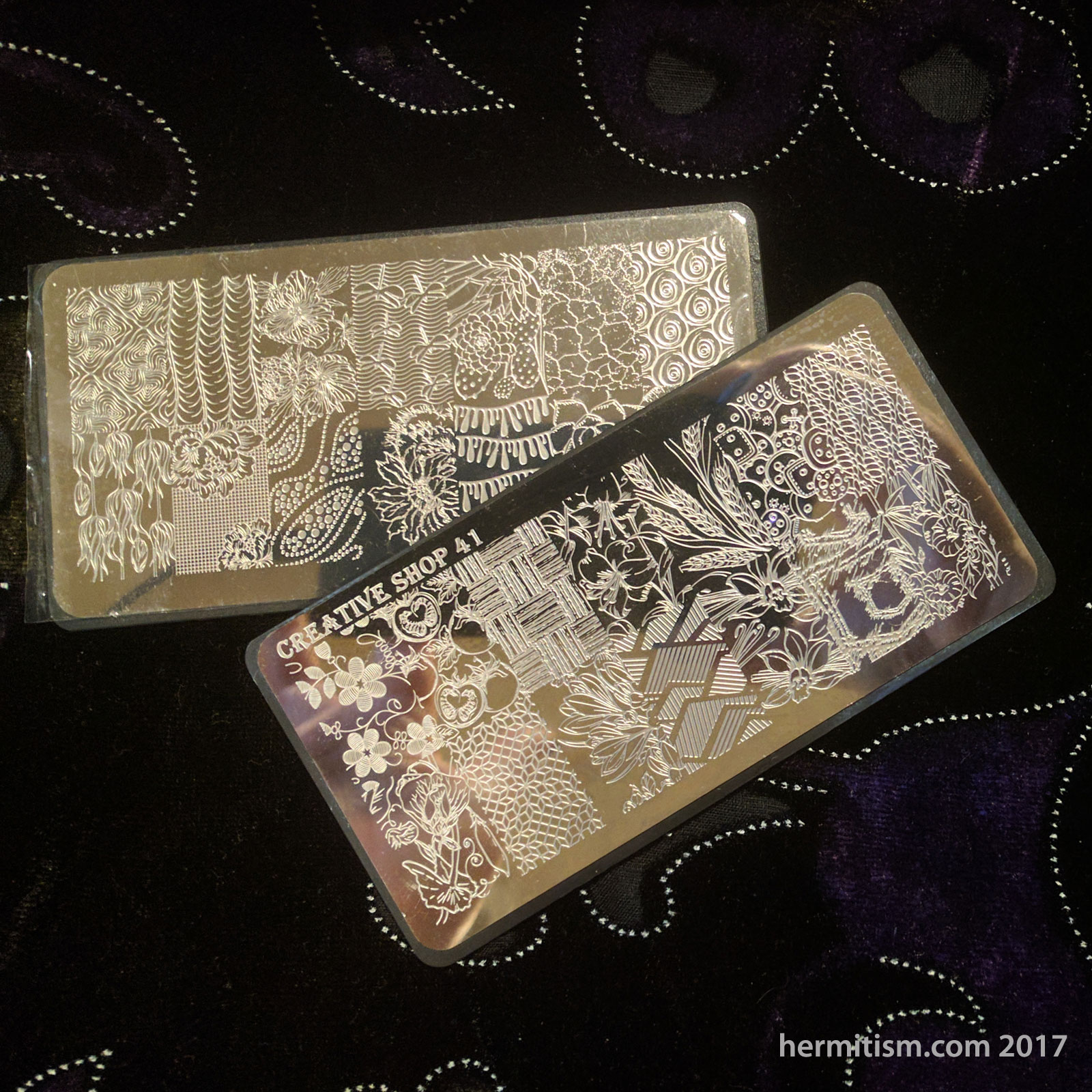 I'm very excited to use the second nail plate (18), but I have the Mix Tape theme coming up and it doesn't have anything that matches what I'd planned to do. Hopefully I'll be able to use it next week. I've been seeing looks with Creative Shop plates more and more. I really love how detailed the images are and this plate has really impressed me with its quality. Also, while they have backing both it and the plate are rather thin which means they will be easier to buy storage for. This does mean they bend, but the plastic backing keeps it from being permanent. It's a good blend of both elements without wasting materials.
I will probably make Creative Shop plates my next big stamping plate purchase (although both Messy Mansion and Moyou London tempt me terribly). However. I've been buying a lot of new plates lately so I want to use more of what I have before I buy more.
My fellow participants: