I know I just said the posts might get scarce this month, but I already had this basically done except for writing the blog post itself. And I actually have two more posts after that before I have to put painting effort forth or I have nothing to blog about. So…we'll see.
Today I have some nail art for a Sweater Weather prompt. It took all the will in my body to not use one of several stamping images that said exactly "sweater weather". As it is, I was still very literal and had to use sweaters and sweater print. I could have just done fall nail art though. Because that is sweater weather!
Although, I recommend being slow to put on warmer clothes because feeling that autumn chill a little will trigger your body to increase your brown fat, a beneficial type of fat that helps you stay warmer in the winter. I've been freezing in my basement every night for a month and it meant I could go for a walk in the park in a light long-sleeve knit shirt and pants and I was fine. Everyone else was bundled up in coats. Some had scarves. I guess we all have our own ways to be smug. 😁 Check out this article to learn a little more about brown fat.
Nail art products used
Base Polish:

Colores de Carol's "What a Brite Time"

Stamping Polishes:

Hit the Bottle's "Sweet Child of Lime" and Maniology's "Sonnet"

Reverse Stamping Polishes:

Hit the Bottle's "Sweet Child of Lime", Night Owl Lacquer's "Love Yourself", and Sinful Colors' "Snow Me White"

Stamping Plates:

Maniology "M168" (sweaters)
Maniology "MXM115" (sweater patterns)
Items in italics are debuting on the blog for the first time.
This ended up being a little more Christmas-y than I was hoping for. I probably needed to use a different shade of green to stamp. Plus both of the stamping plates I used were basically Christmas-themed, although I tried to pick more neutral sweater print patterns and used the plainer sweaters. I don't know. I really liked the crelly polish I used as my base though and I'm sure if I'd used it with florals in the spring/summer it wouldn't have felt Christmas-y at all.
But it's definitely sweater-y so…success…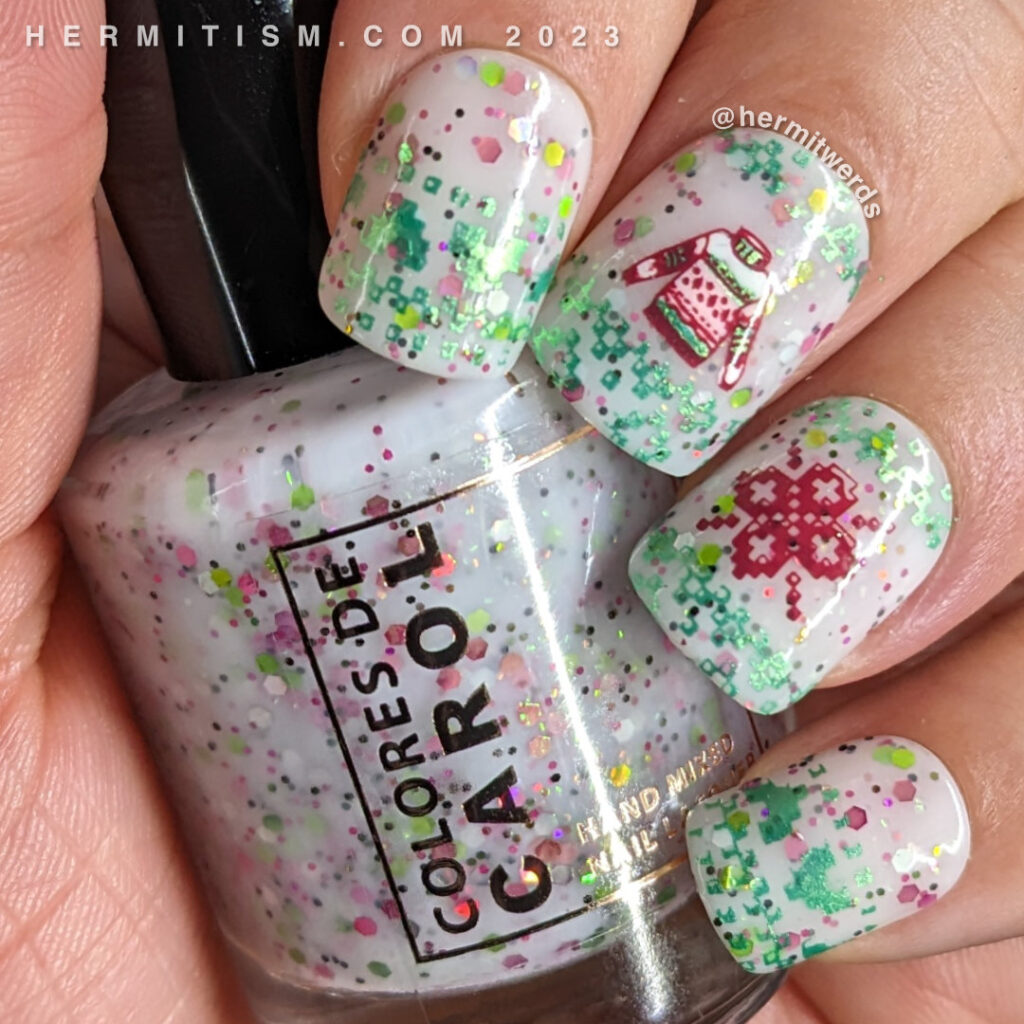 Final sweater nail art photos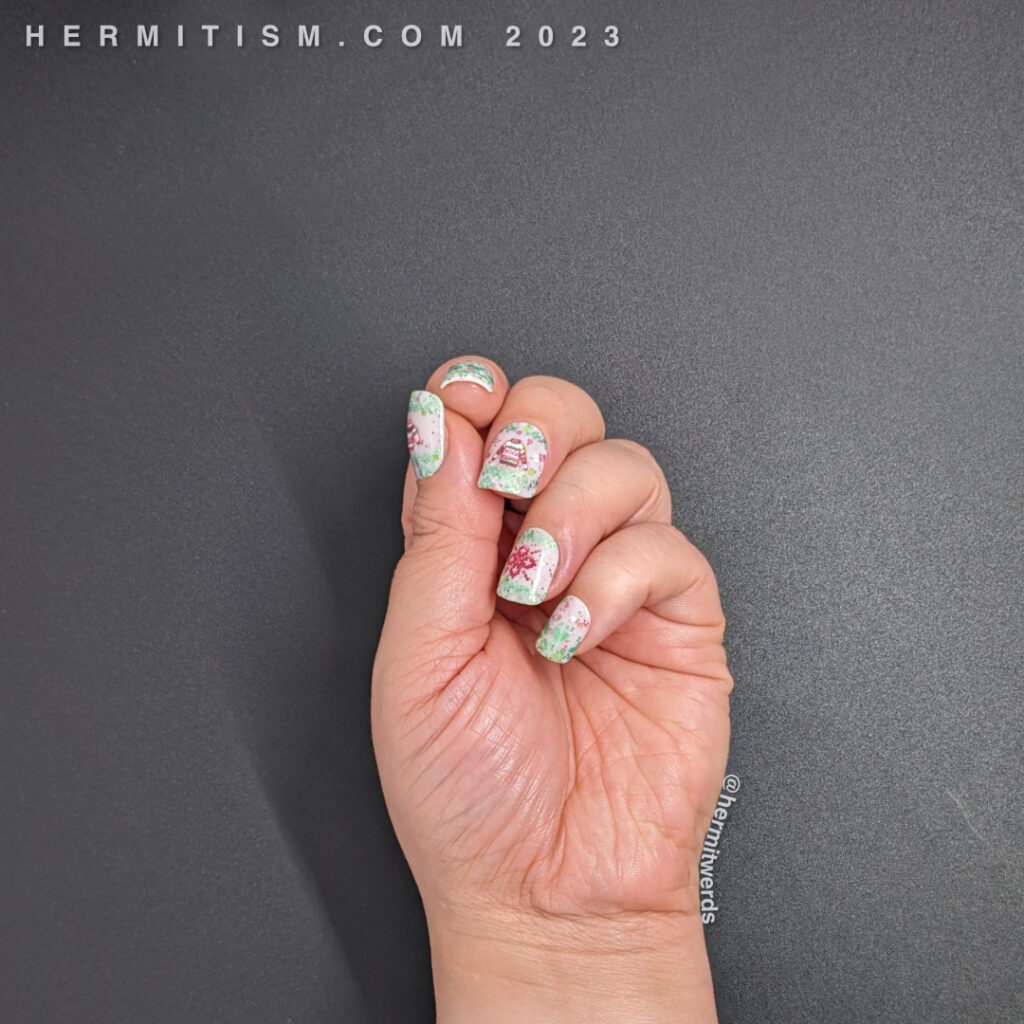 Until next time, friends! 🙋‍♀️ I hope you got your vote in today (if you're from the US)!