Today's look is so simple that I felt a little lost when I was done so quickly. And yet…it totally didn't go as planned. I found these cute Christmas nail art stickers in 2021, and I was determined to use them this year. There's more on the sheet than just the gingerbread people (in fact I used one of every single gingerbread image it had), but the gingerbread was why I got it. They're just so cute!
My original plan had me pairing them with a white crelly with red glitter and putting something cool on top and then the stickers. But that something cool ended up being so cool that the set felt done. So I looked around and I had this other set I was going to do something else with and…they worked. And since this set was on my really long coffin falsies, I was able to double up the gingerbread stickers and I feel like that turned out much cuter than one on each nail. So I won. Twice! 😁
Nail art products used
Base Polishes:

Bee's Knees Lacquer's "Thunderbird Feather" (undie), Maniology's "Saddle Up", and Night Owl Lacquer's "Roasting Marshmallows"
Cute gingerbread nail stickers from Aliexpress labeled WG393 (boy and girl gingerbread, gingerbread house, gingerbread reindeer, Christmas tree)
Items in italics are debuting on the blog for the first time.
One thing I've found with nail stickers is that they stick up a lot more than you'd think, even when they're advertised as extra thin. So I not only used a glitter grabber to help smooth out the crelly, but then I dumped some clear gel on top. They still stick up noticeably at the top of the stickers, but there's no edge to catch on things so I solved the problem. For aesthetic reasons, I think I will use a thicker builder gel next time.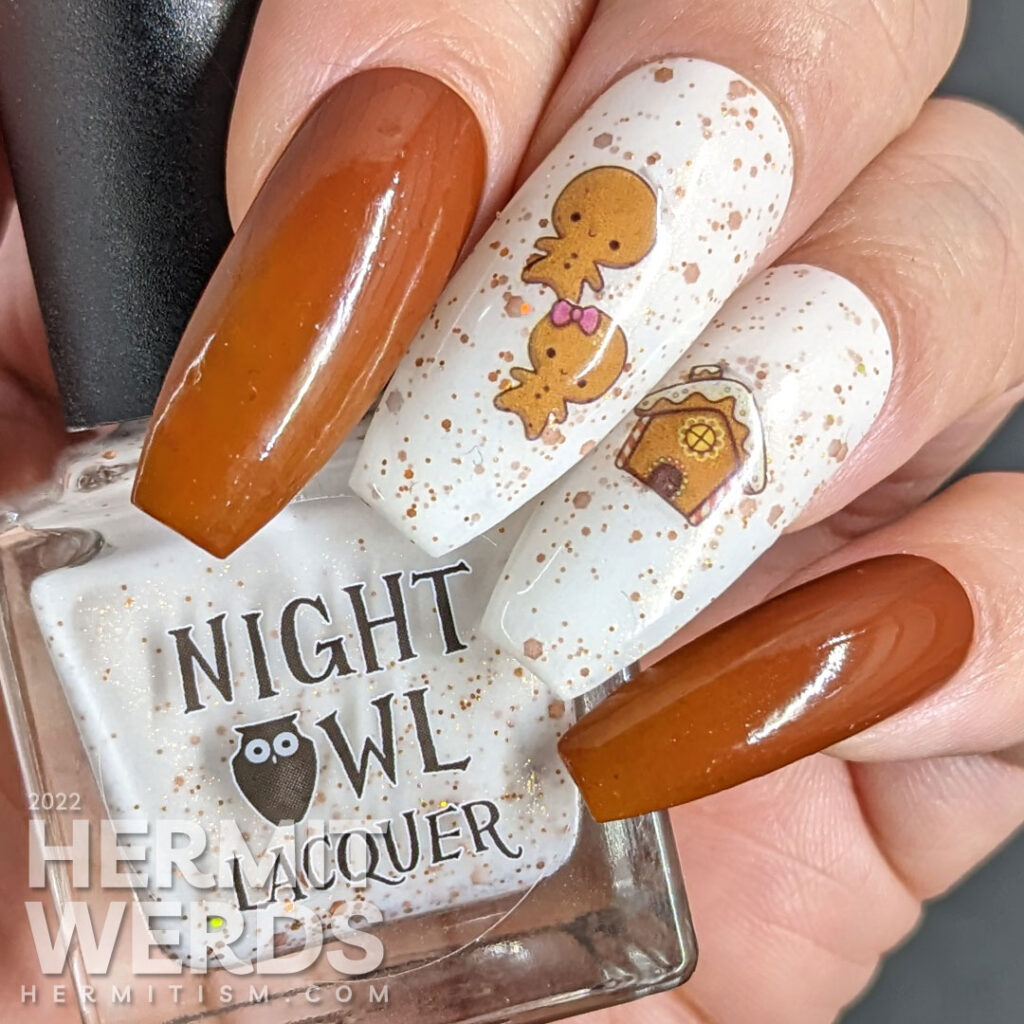 Final gingerbread nail art photos
I may be revisiting these nails some day because there was so much cool nail art for gingerbread manis on the #glamNailsChallengeDec Instagram tag that I was re-inspired. So maybe you'll see these again next year, but looking even cooler.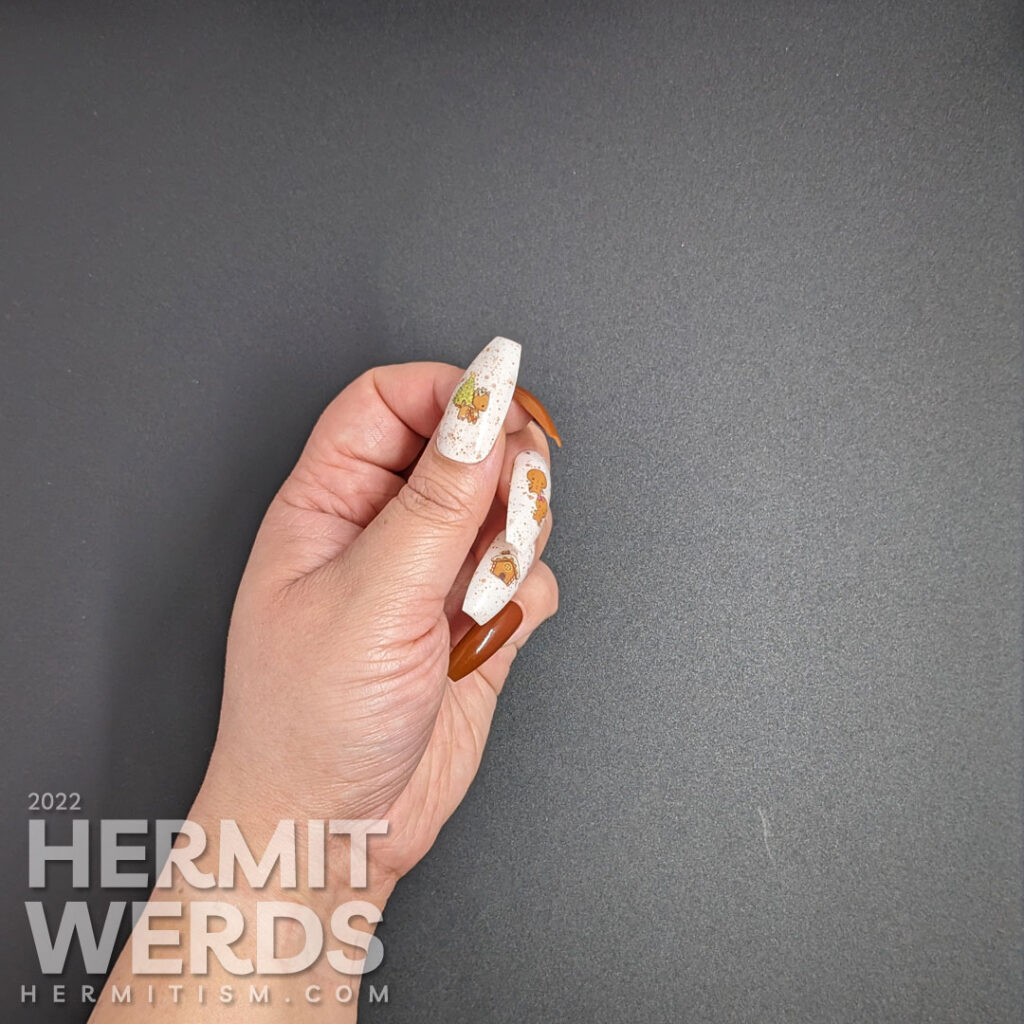 Until next time, friends! Not the gumdrop buttons!!! 🤣