Today's look starts with some false nails that I painted years ago and never finished. Just take out the moon and the thumb nail and that's what was sitting in my drawer for two years until I thought I'd use it for some northern lights prompt on Instagram. I added some white and was going to throw glow in the dark powder on top of that and…never finished. So when the prompt of Yule Moon came up, I was very excited that I could finally post this design. Luckily I had top coated before I added the white and I was able to use my cleanup brush to carefully remove it without damaging the design beneath. It is time for this design to no longer be sitting on my to finish list.
Nail art products used
Base Polishes:

Stamping Polishes:

Advanced Stamping Polishes:

Stamping Plates:
Items in italics are debuting on the blog for the first time.
Painting process
Background: Yeeeears ago, Sinful Colors came out with a set of jelly polishes filled with shards, glitter, and microglitter. I love them still because I like to play with transparency. So I kinda dabbed a little cobalt blue polish ("Kosmos") at the top in a kind of gradient, covered everything with two layers of teal luxe ("Don't Flake"), and drizzled on a few streaks and dabs of purple ("Daddy's Girl") to give it more depth. It made a pretty fantastic combo, even though "Daddy's Girl" doesn't look like the purple it once was. Purple pigments…rarely as stable as we could want…
Stamping: Then I added what was technically a haunted house, but I put a stamping image of a Christmas tree in the window, which reminds me I also had the idea of posting this design in March and saying something about people who never take their Christmas tree down (totally cool vibe, I'm just a Halloween gal). Then it was taking one stamping image of a curvy slope of pine trees and positioning it across all my nails in different ways so it looks different and created a scene. Then I freehanded a larger pine tree and added a few black areas for more depth.
Moon: For the Yule moon, it was just painting a circle then adding a little tint to my white and slopping more paint around to create "moon texture". Then I realized it was too big and scraped about a third of it back off. You can kinda still see it, which was an effect I liked so I didn't try to clean it off more.
Thumb: The thumb was easy because now I have Nicole Diary-L13 which has a big image of a snowy pine forest that fit the overall aesthetic. I just had to paint the background and slap the image on. Only I did it upside down! So, yeah, had to repaint that nail. My life could have been so easy. 😝 You can see the upside down one in the photo with just the false nails.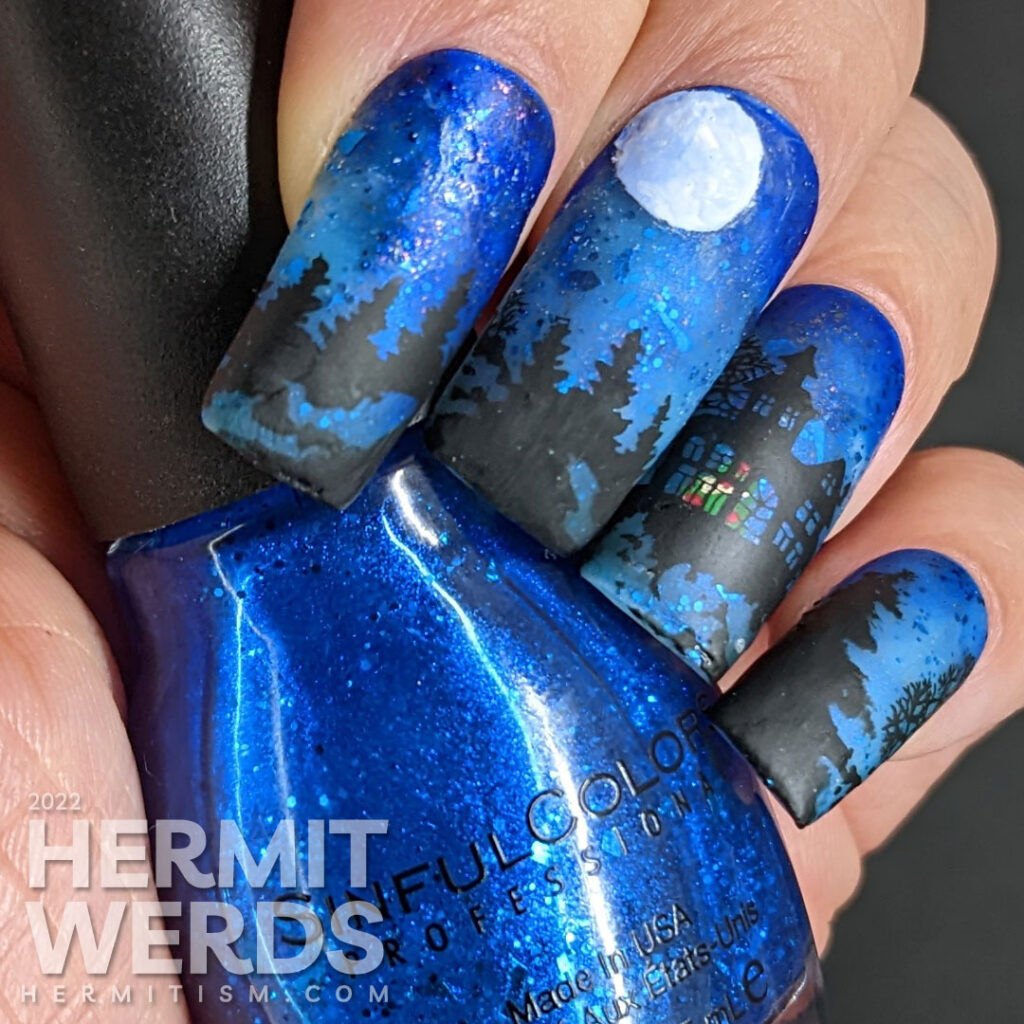 #LunarCollabDec – Yule Moon
Life happened to our wonderful host Shanna @nails.and.hamer that has resulted in this collab changing hands after this month. Three participants stepped up for the remaining four months. Huzzah for Nik @nails_by_nik_, Jessica @banasjessica, and Tammy @monkey_and_the_bee!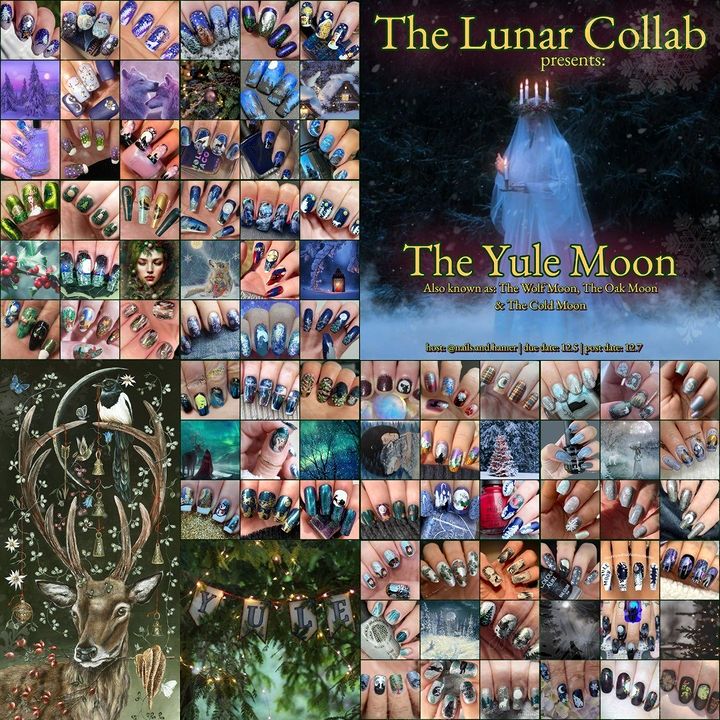 Final Yule Moon nail art photos
I don't think there was snow on the ground where I live when the Yule Moon passed overhead, but I think the lighter blue on the ground could be interpreted as snow if you wanted.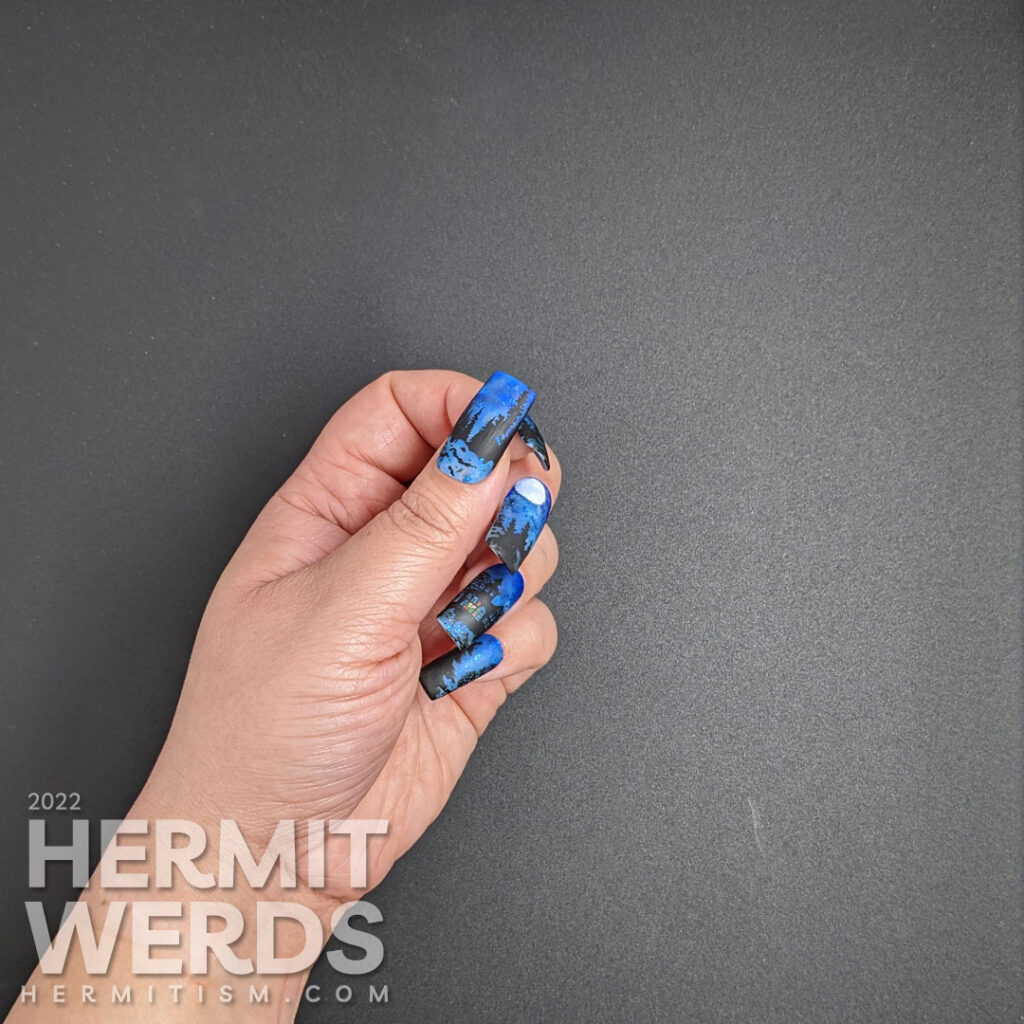 Until next time, friends! 🙋‍♀️
Lunar Collab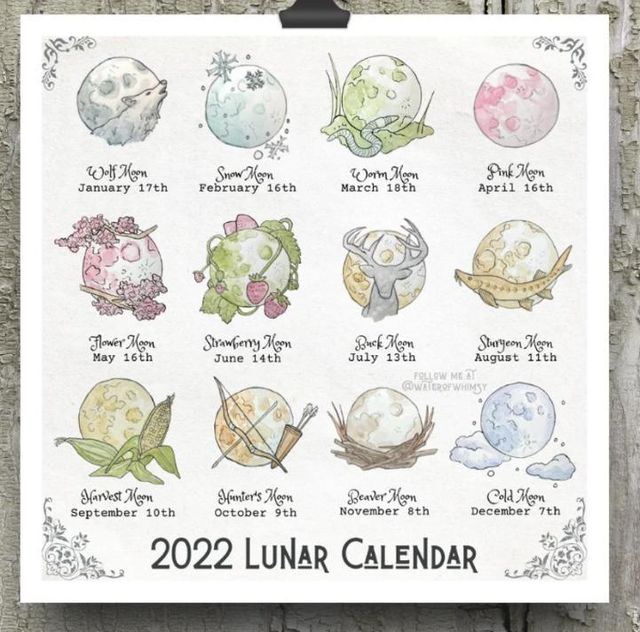 Here is a list of all the full moon nail art that the I have done for this Instagram challenge so far! Sorted from the oldest to the newest.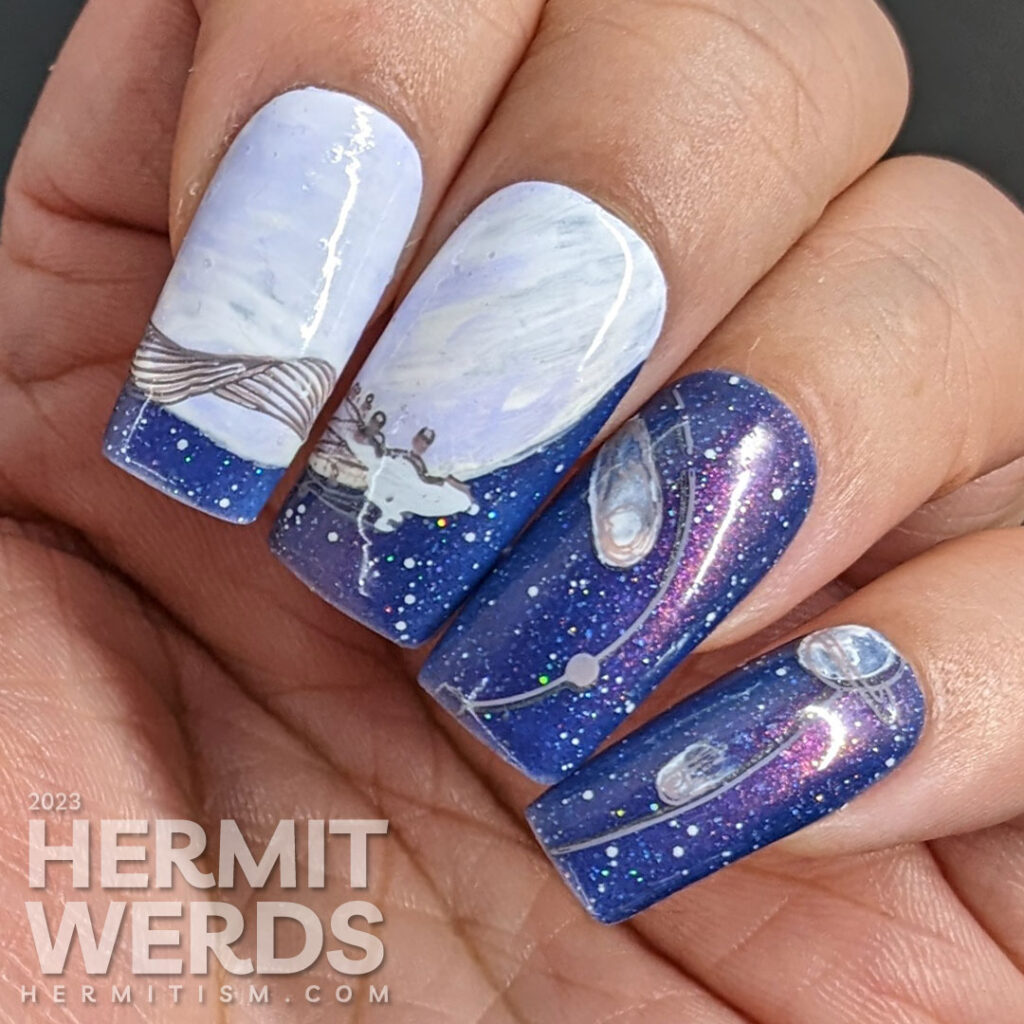 Extra moons