It's funny because in some ways I've been trying to make my nail art fancier lately with more layering of elements and kinda amping up my backgrounds. And here we are today and it's just a magnetic and one stamp per nail. But, wait! This is part of the zodiac collab and I should have posted this somewhere near the start of the Leo's part of the year and…I got stuck on the thumb.
That's the sweet and terrible advantage of doing these on false nails. I can pop the other four fingernails back on at a moment's notice and so I very much procrastinated figuring out how to finish the thumb for…quite a while after my first failure. Oops.
So, uh, happy birthday Leos. Or maybe happy belated birthday… 😱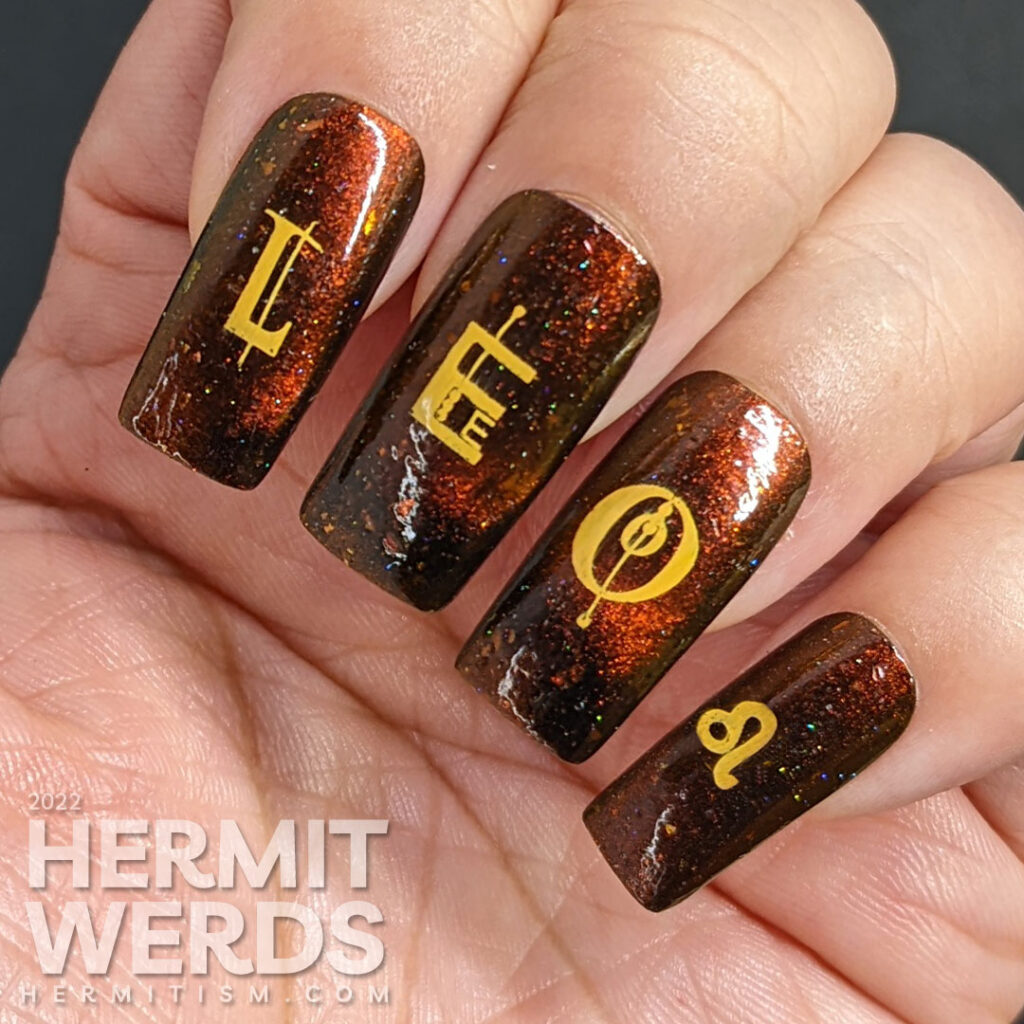 Here's where we ended up. Sticking with sweet and simple. Just her. Yeah, girl, you're enough. 😘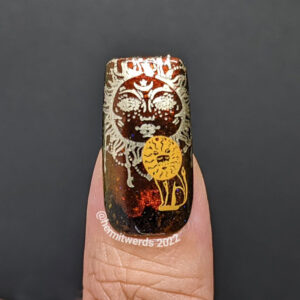 Nail art products used
Bleh. I wouldn't have liked this nail even if the rest of the nail art was fancier. Just…no. The lion is cute and I want to use him somewhere else someday, but the leonine lady represents Leos well enough on her own. I don't have to spell out everything in neon lights.
Base Polish:

KBShimmer's "Light My Fire"

Stamping Polishes:

Hit the Bottle's "From the Ground Up" and "Not My First Rodeo"

Advanced Stamping Polish:

KBShimmer's "Light My Fire"

Stamping Plates:

"MXM046" (lion-ish woman), "MouTeen-036" ("LEO"), and "Pueen 119" (leo symbol)
Items in italics are debuting on the blog for the first time.
So…yeah… pretty happy with my end result at last. Just a warning with the letters on that MouTeen plate, the 'L' sucks. What you're seeing on my nail is actually the 'T' with parts of it removed and flipped over. For whatever reason they decided the capital 'L' didn't have a horizontal line and it's just this skinny thing that might as well be an 'I' but it's not. I will never use that 'l'. Boo.
Also, if you're looking for stamping plates with animated characters, MouTeen has a ton. Everything from Nightmare Before Christmas to Sailor Moon to Frozen. Pickup was pretty decent too so I will probably be getting more. (As soon as I use like…half of the ones I already bought? I've gotta have some illusion of control here. 😭)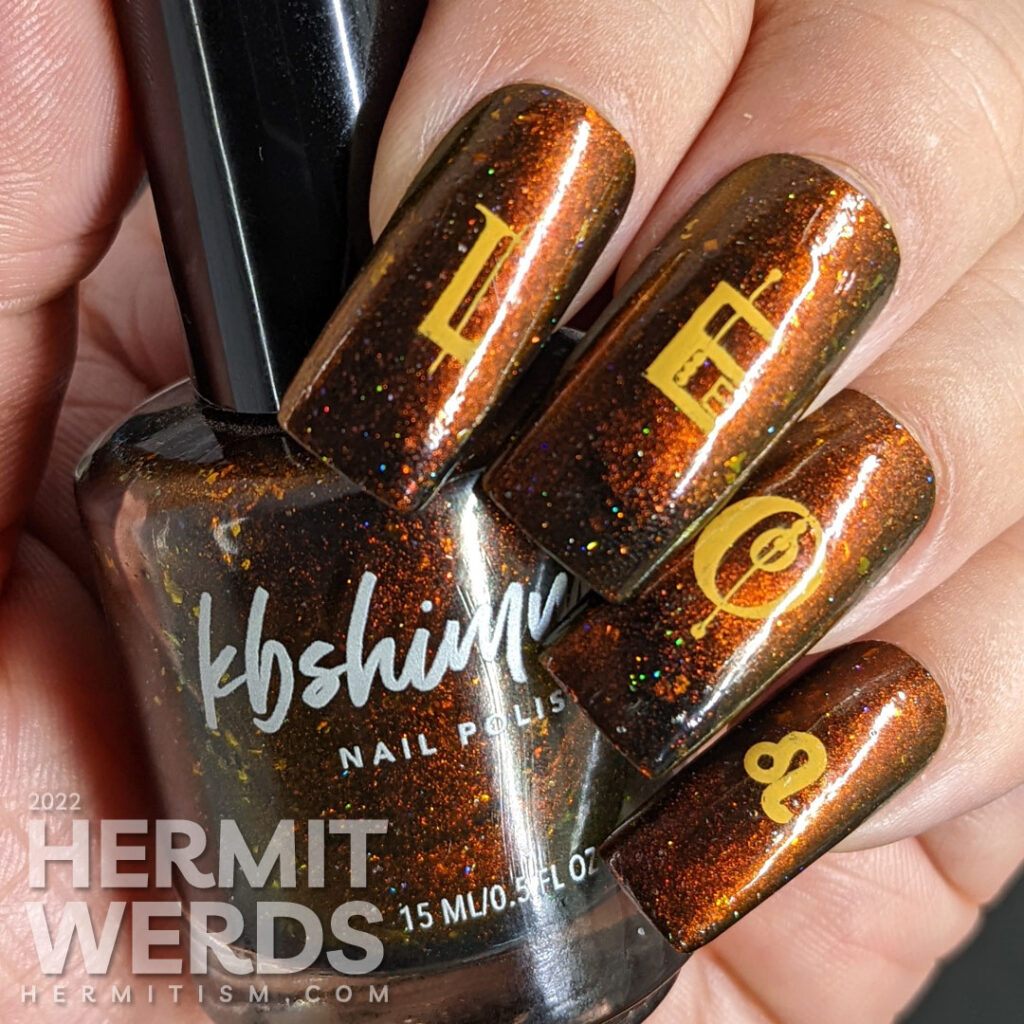 #LizMosZodiacCollab – Leo
Final Leo zodiac nail art photos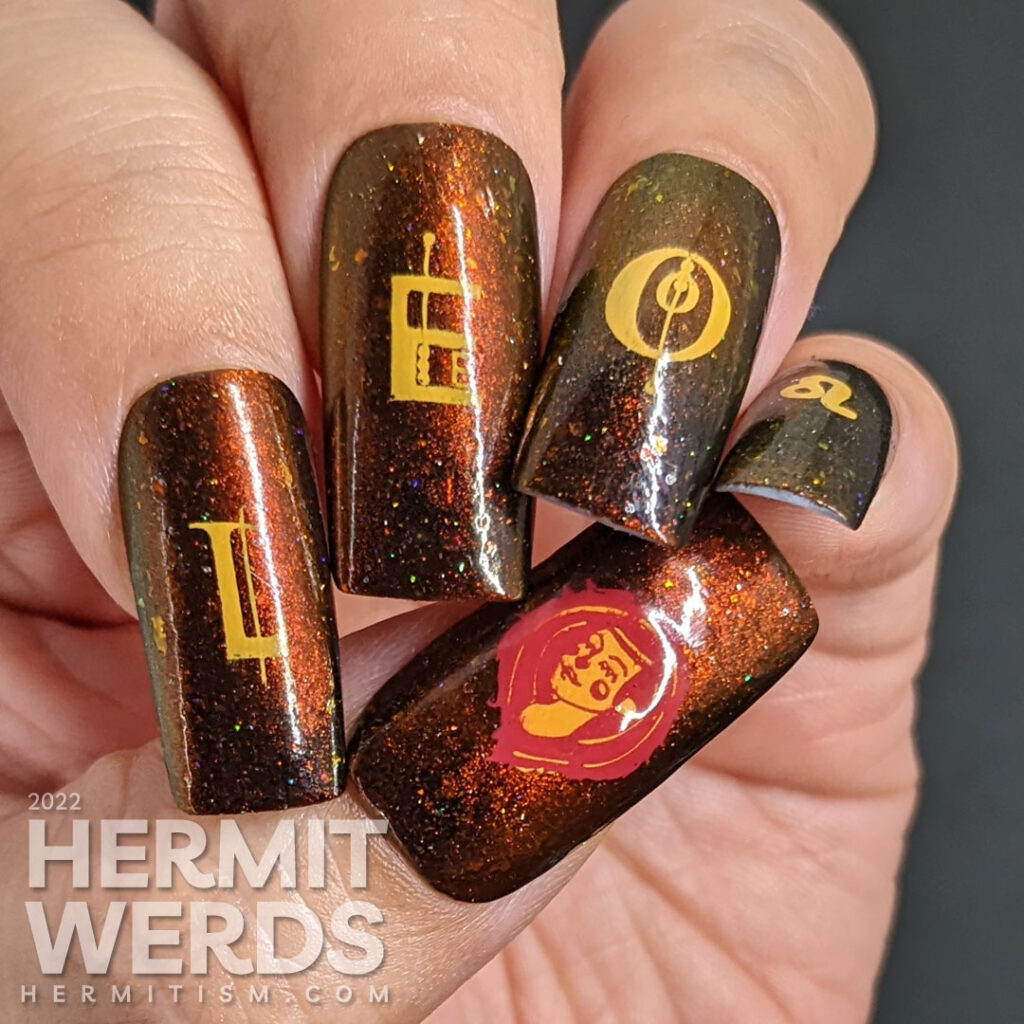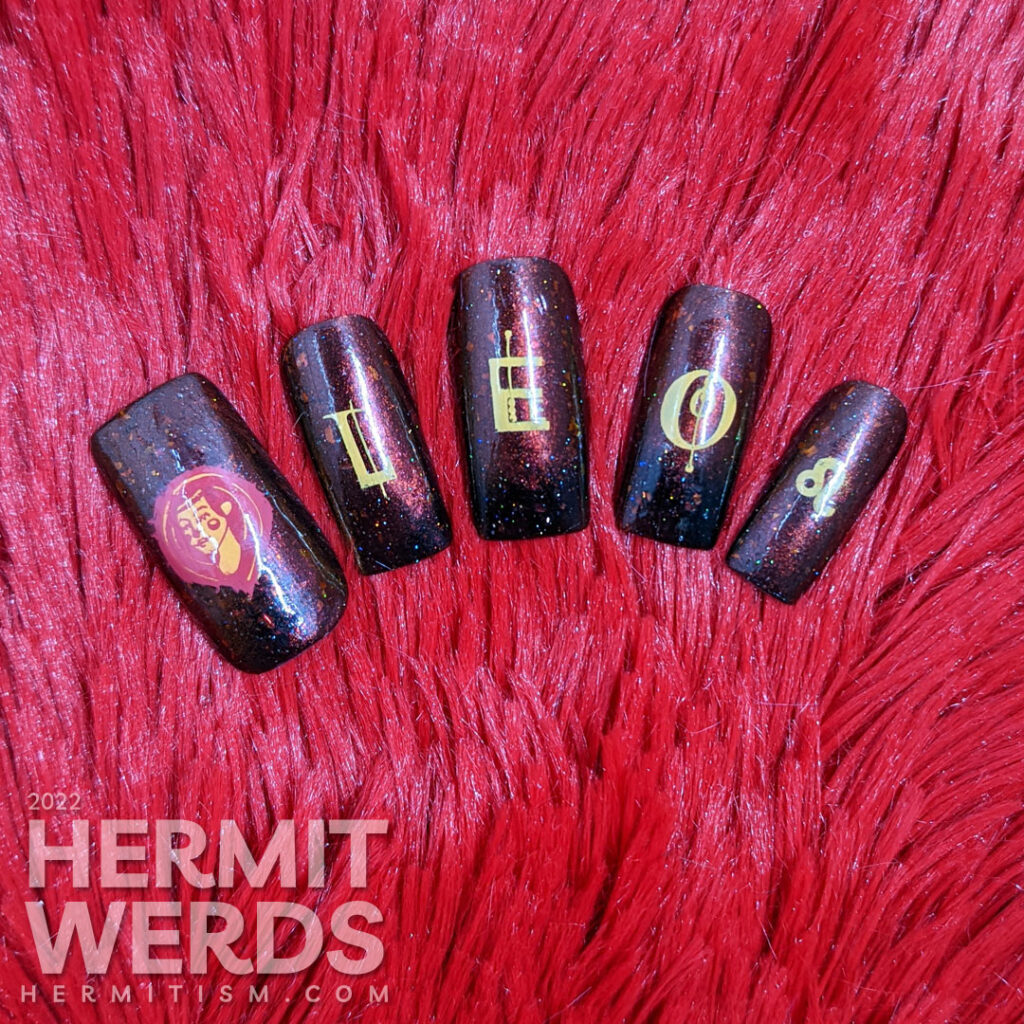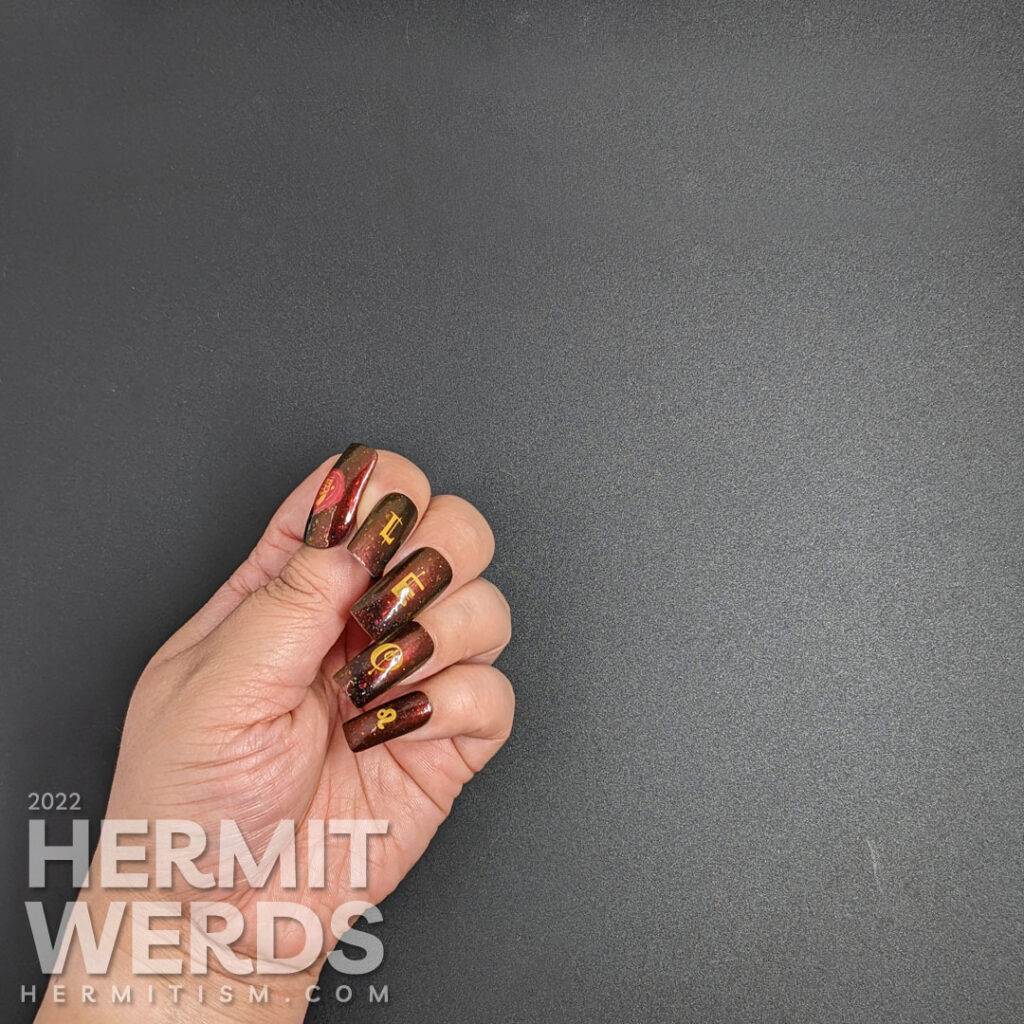 Until next time, friends! 🙋‍♀️
---
---
Here's the complete set of the (western) zodiac. Click the photos for more information on the design.