Long, long ago I bought Moyou London's Origami Collection-05 stamping plate. It has lots of origami figures on it (as opposed to the patterns that make the bulk of the collection). I used it in three different manis, fully intending to paint three more manis and fully use the entire stamping plate. And…I just drifted all the way away from that idea. Well, today, I'm back with the mythological/fantastical origami.
(And maybe give me ten more years and I'll paint the other two. LOL)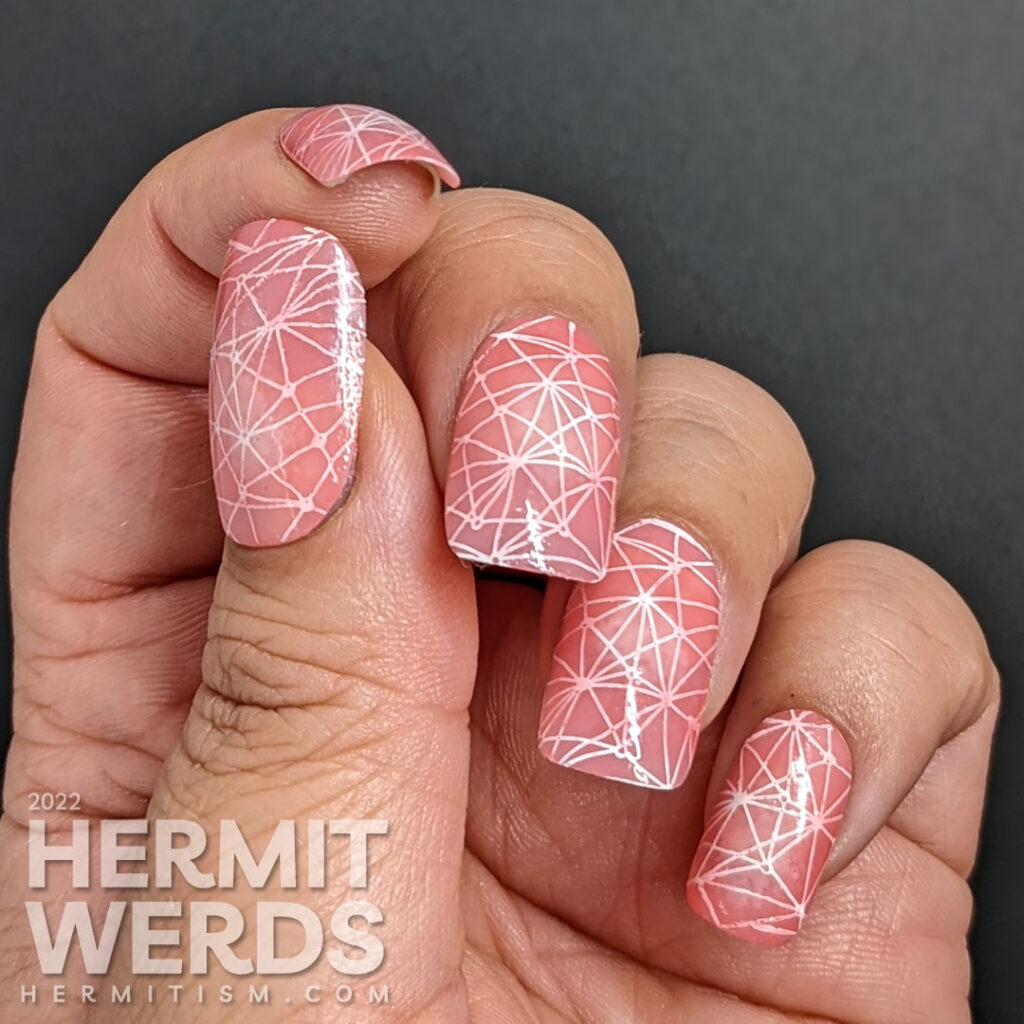 Nail art products used
Base Polishes:

Stamping Polishes:

Advanced Stamping Polish:

Stamping Plates:
Items in italics are debuting on the blog for the first time.
My base was a very basic pond. Starting with a layer of jelly polish, then a stamp of the geometric pattern, then smudge-proof top coat followed by a radial gradient sponged layer of the same jelly polish with white jelly in the center area. The plan is to use the white part of the gradient to frame the origami stamping decals. Ponds frequently have second layer of stamping and a third layer of jelly polish on top, but that's why this one is simple. The full nail geometric felt like enough since the use of the radial gradient gave it more depth.
The unicorn/dragon/Pegasus stamping decals were filled in with jelly polishes because two of the other two manis from the Moyou London plate also used jellies. It allowed the geometric patterns I had in the background to show through and kinda make it even more origami-ish. 🤷‍♀️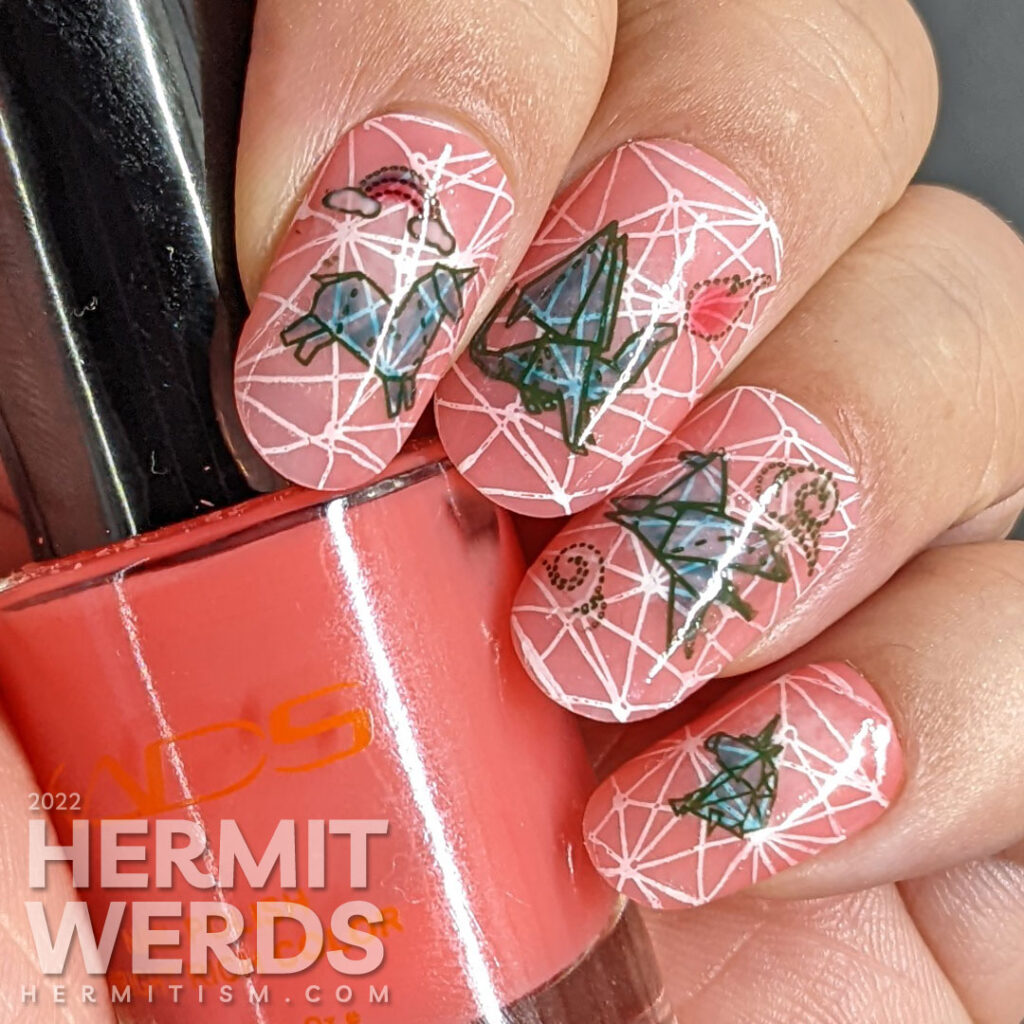 Previous origami looks
Since today's look was inspired by two previous ones, I thought I'd share them both here. Mostly sticking to a geometric pattern in the background, filling in the stamping decals with a jelly polish, and relating the origami creatures by theme (bird, ocean).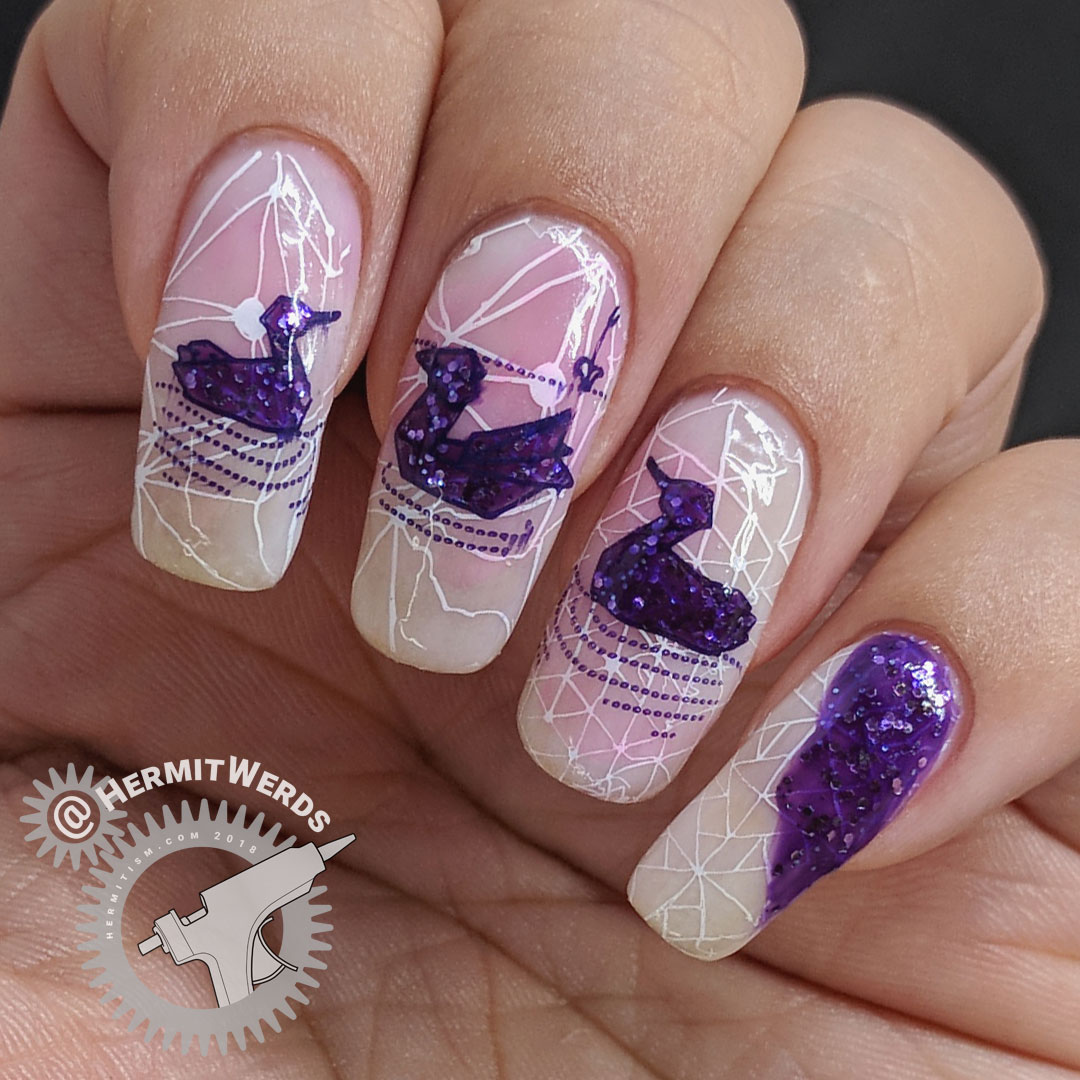 And then the third one is just like on its own trip somewhere. As in literally a boat…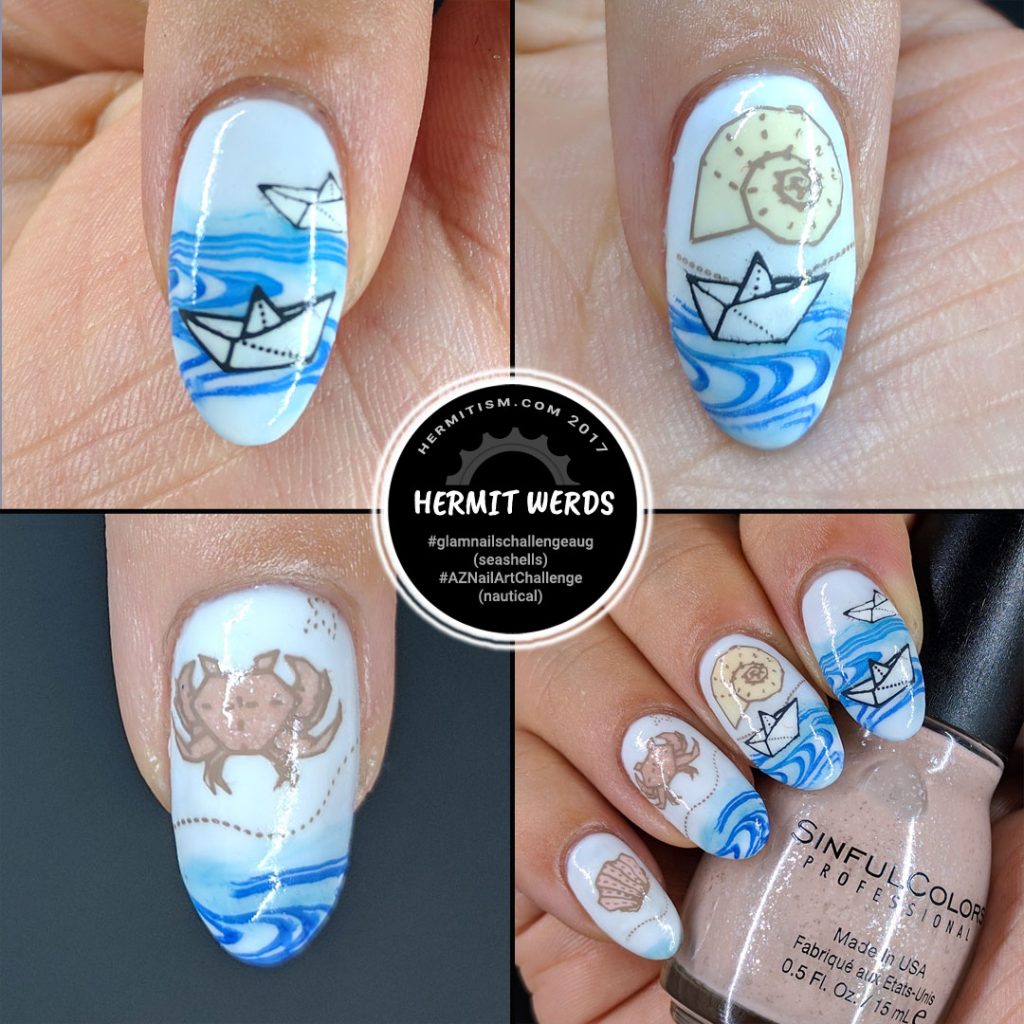 Final origami nail art photos
Back to mythical creatures… 😉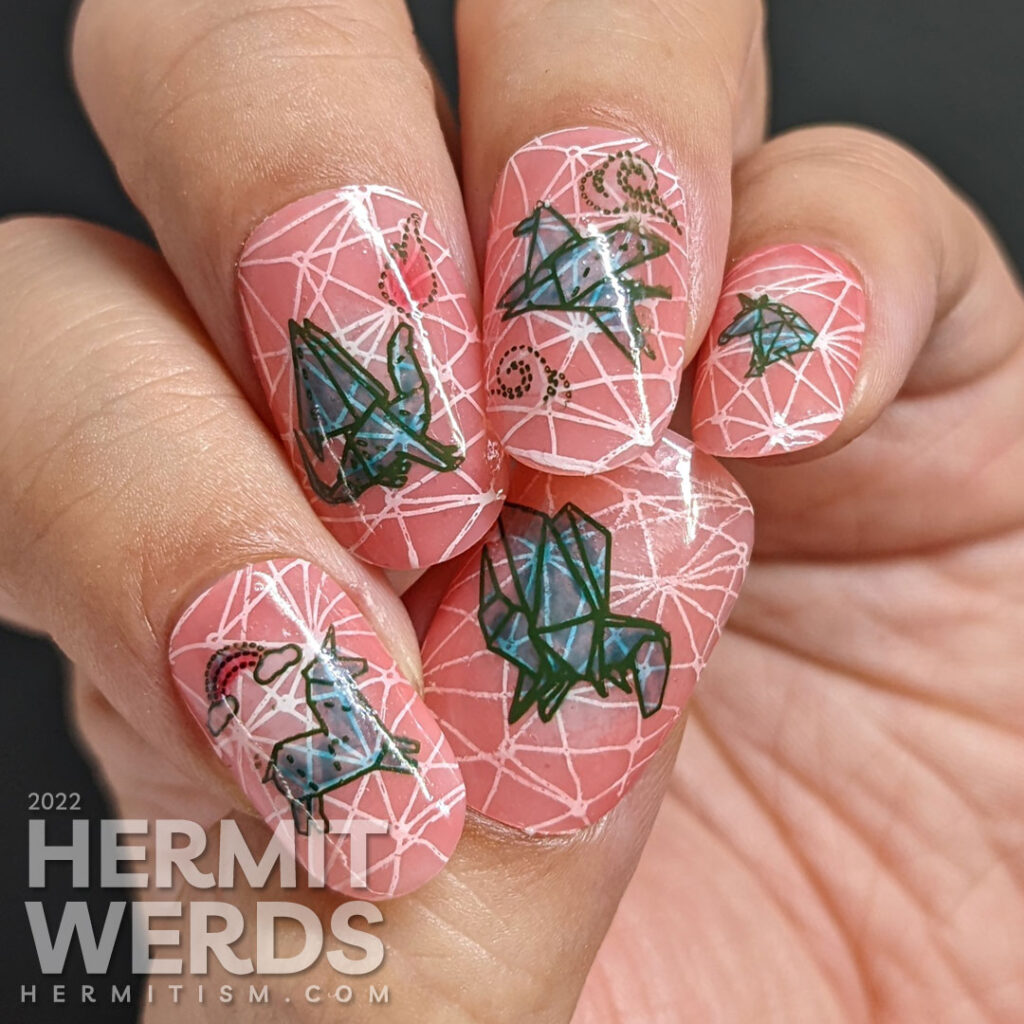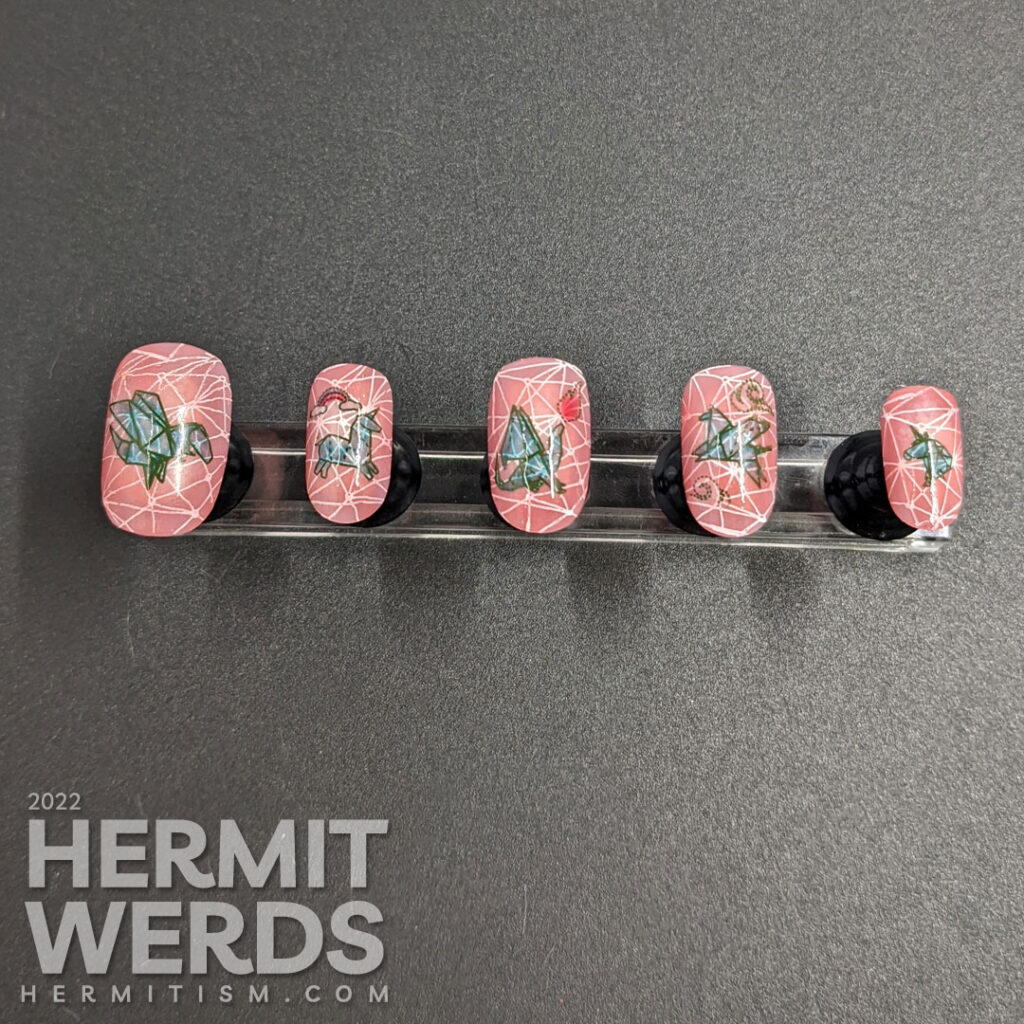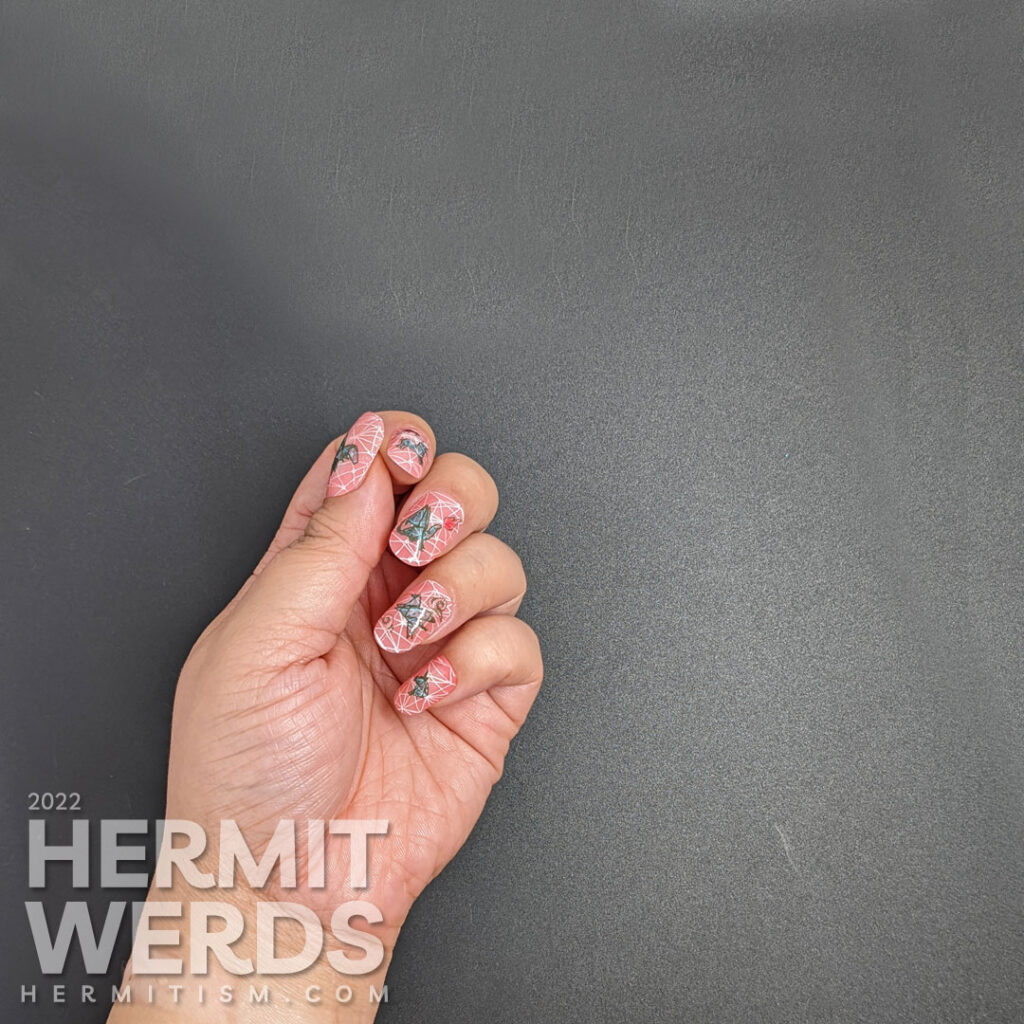 I hope you enjoyed this return to origami nail art. Until next time, friends! 🙋‍♀️