I seem to have a thing for cats in space and I have been led there happily by stamping plate designers. Along with the stamping plates from the June ManixMe box, we already had Born Pretty's Outer Space XL 1 & 2, Creative Shop 191, Moyou London's Crazy Cat Lady Collection 5-7, and UberChic Beauty's Out of This World. Those are the ones I know of, but do let me know if I missed anything. 😉
And now…on to my latest space cat nail art as the cats conquer space (and aliens!) like they've conquered my heart. 🧀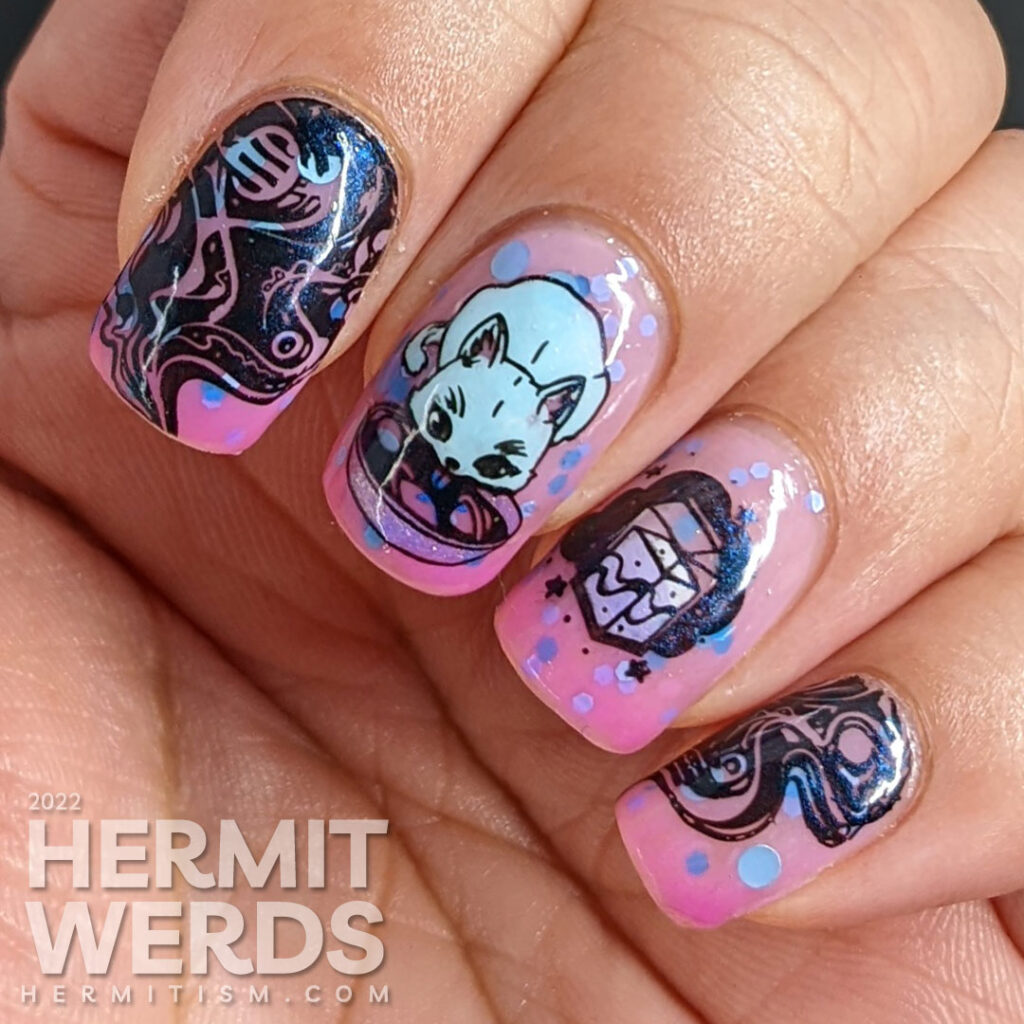 I like to think the little alien kid found a cat he loved and decided to take it home with him. The original image just had a cat going upwards, but I wanted to add a little bit of a story element to this.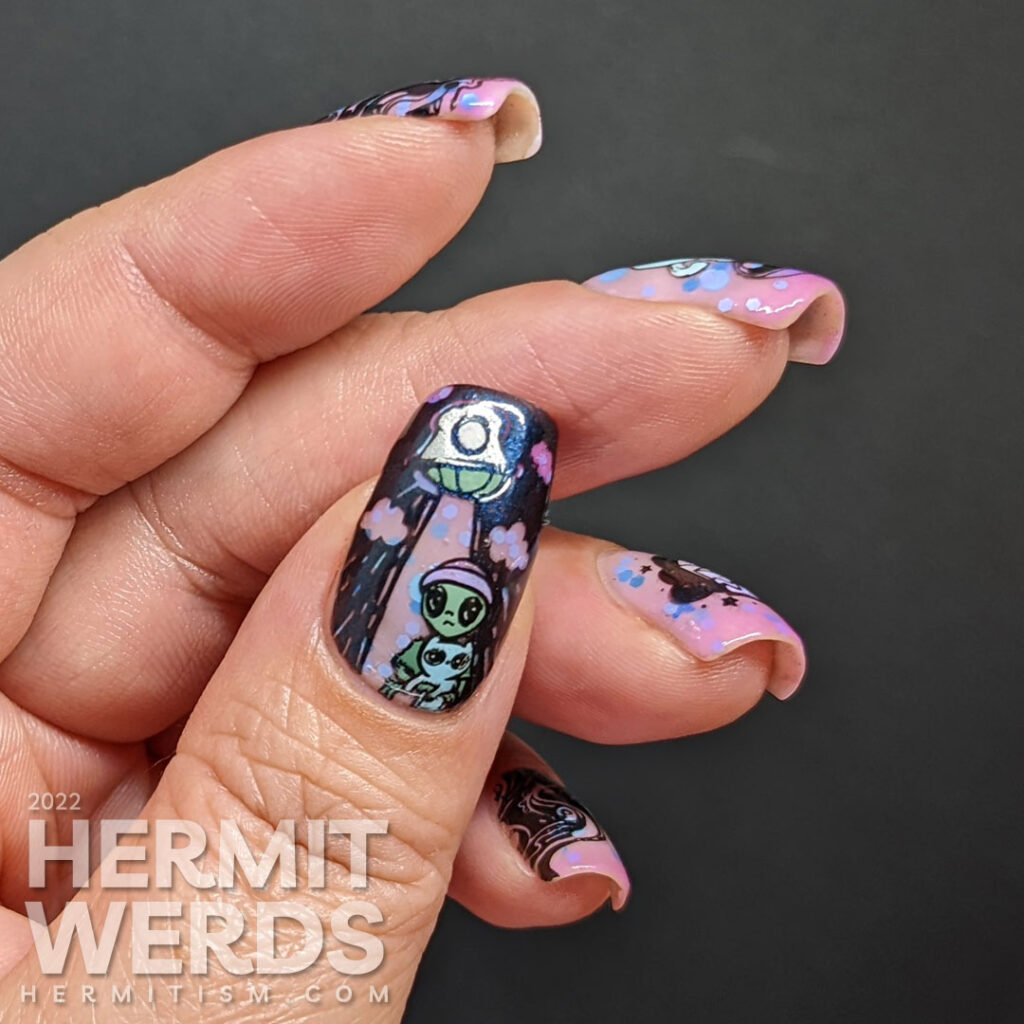 Nail art products used
Base Polish:

Crystal Knockout's "Astrology Owl"

Stamping Polish:

Maniology's "Cosmos"

Advanced Stamping Polishes:

Essie's "No Place Like Chrome"; KADS' "35 Bean Green" and "Cloud Dancer"; Maniology's "Droplet" and "Stellar" + Sinful Colors' "Snow Me White". Some colors were also mixed together.

Stamping Plates:
Items in italics are debuting on the blog for the first time.
I'm back at matching my base polish to the theme of the nail art. "Astrology Owl" is insanely pretty and if I'd managed to post this in a reasonable time frame, I could have told you it was back for Polish Pickup's rewind at the start of the month. 😬 It's also kinda perfect for a nail art of Twilight Sparkle's pet owl. It's been a while since I painted My Little Pony nail art, but I still want to. I never even finished getting through the "mane six".
All my negative space stamping is concentrated on my "framing" nails and the thumb, but I really couldn't bring myself to cover too much of the base. It's warm enough right now that I didn't get to see the deepest pink shades unless I got my hands wet, but even the lighter shades of pink provided plenty of contrast. I should bring this out again in the winter!
Meanwhile, "Cosmos" ended up stamping more opaquely than I thought it would. I love how it looks nearly black until the light hits it and brings out the shimmer. Other stamping duo/multi-chromes haven't proven so opaque, but that might be why they are calling it a "pearl navy" and not a duochrome even though the shimmer shifts from blue to purple.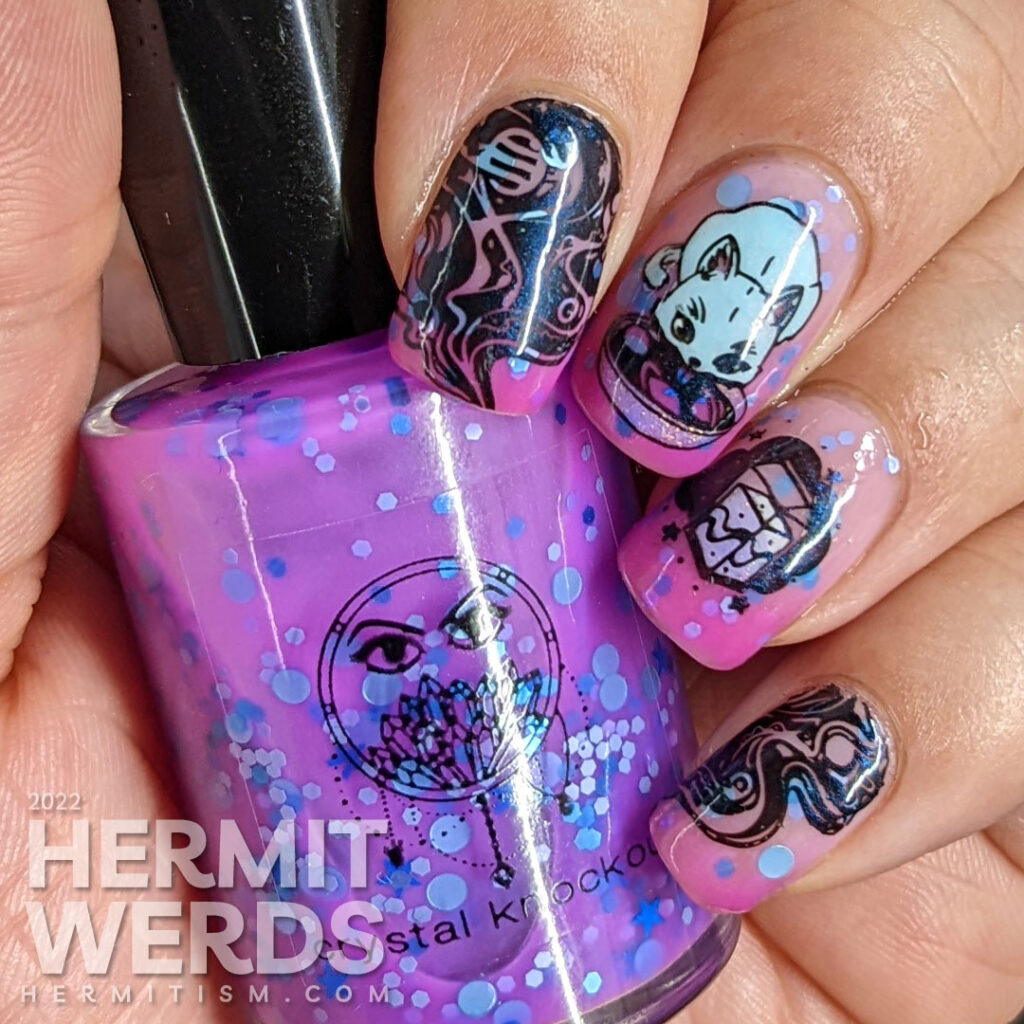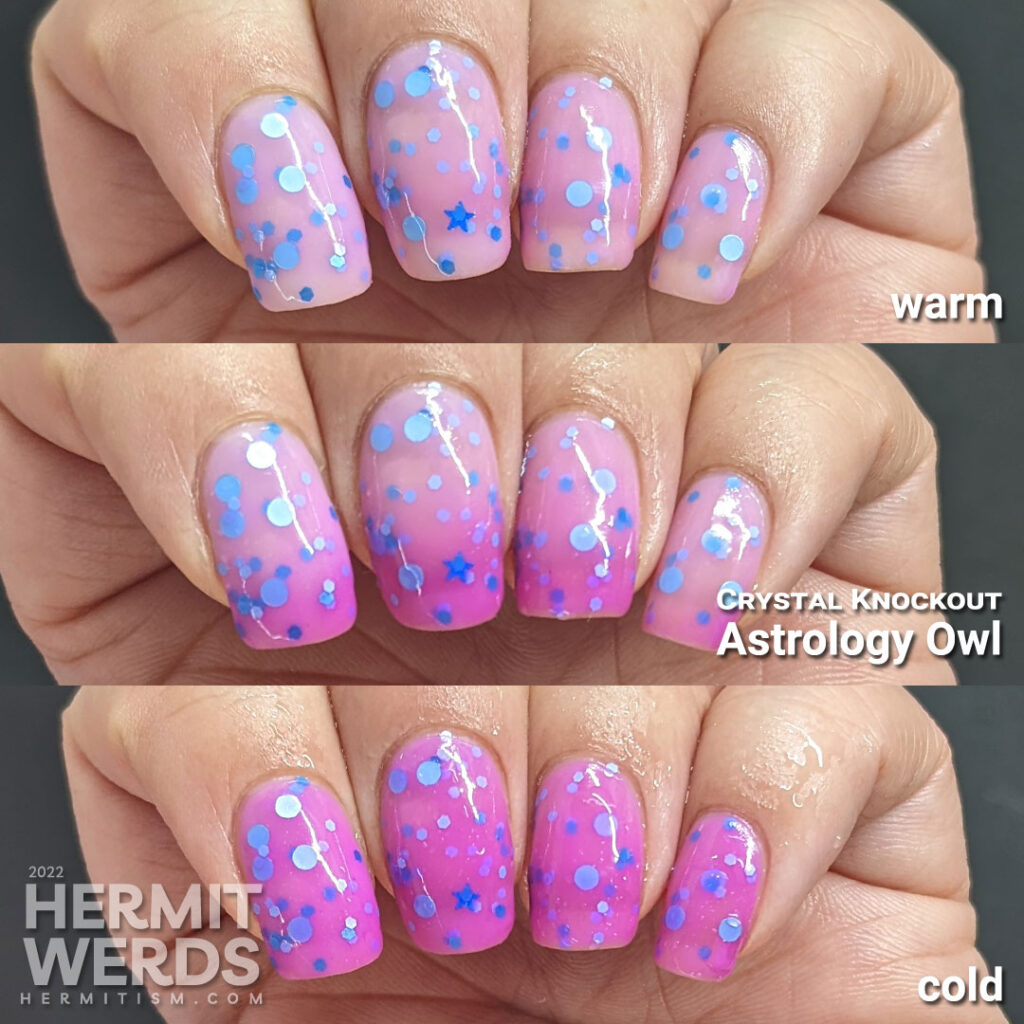 #AZNailArtChallenge – 'N' is for Negative Space
I was really bummed to miss this prompt, but everyone else totally slayed it. Leonie's was particularly pretty with the green, blue, purple, and pink nails.
Final space cat photos…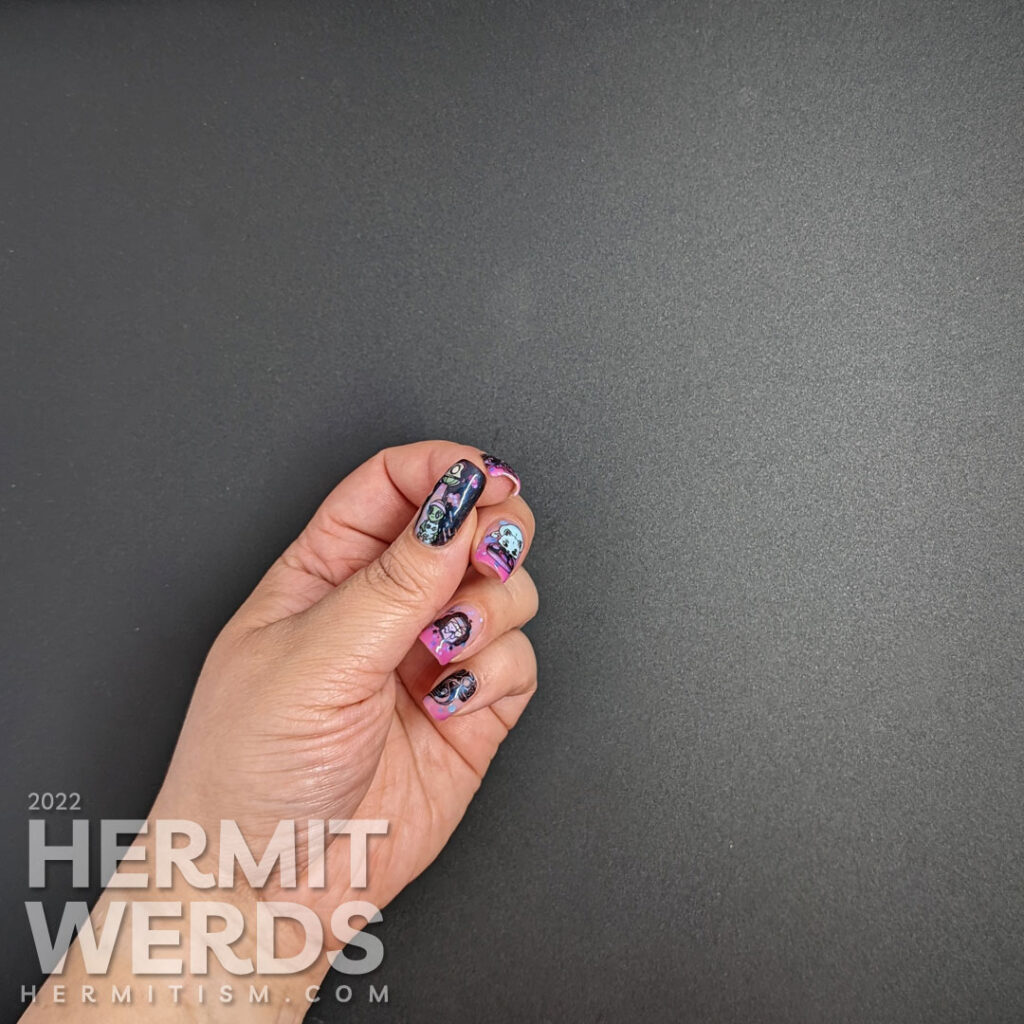 Until next time, friends! 🙋‍♀️