My husband spent two years in Thailand when he was much younger and still speaks a little Thai. So needless to say we both would love to visit Thailand. Mind you I am not fond of the high humidity high heat combination so we're definitely not staying, but I want to eat all the street food, try all the fruits that my husband insists to this day are superior (their mango and pineapple is better than ours to name the ones us westerners are familiar with), and see the sights. Mostly I suspect we'll be there to eat. 🤣
Nevertheless here's my Thailand nail art. And, since there are no stamping image that everyone could identify as curry, I went with the dominant religion, Buddhism, and the bright color schemes combined with warm metallic shades that they love.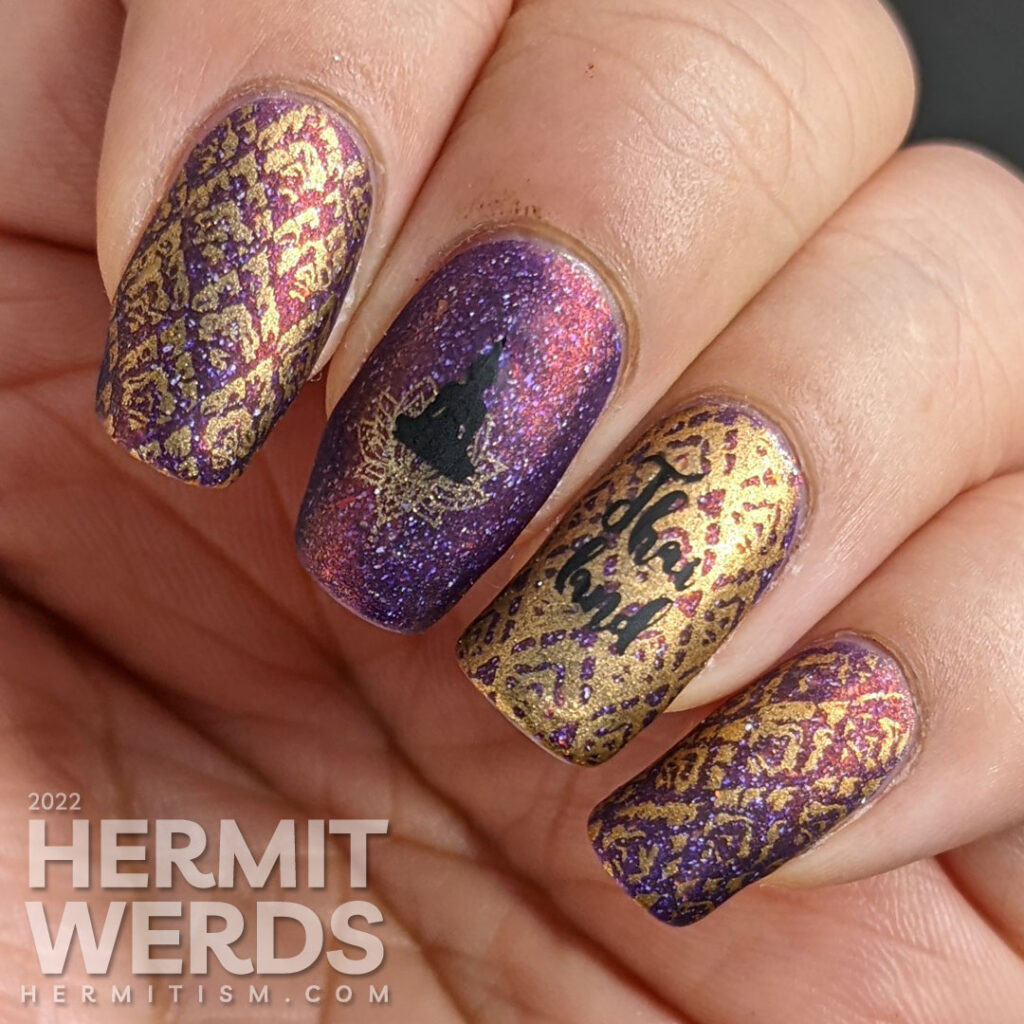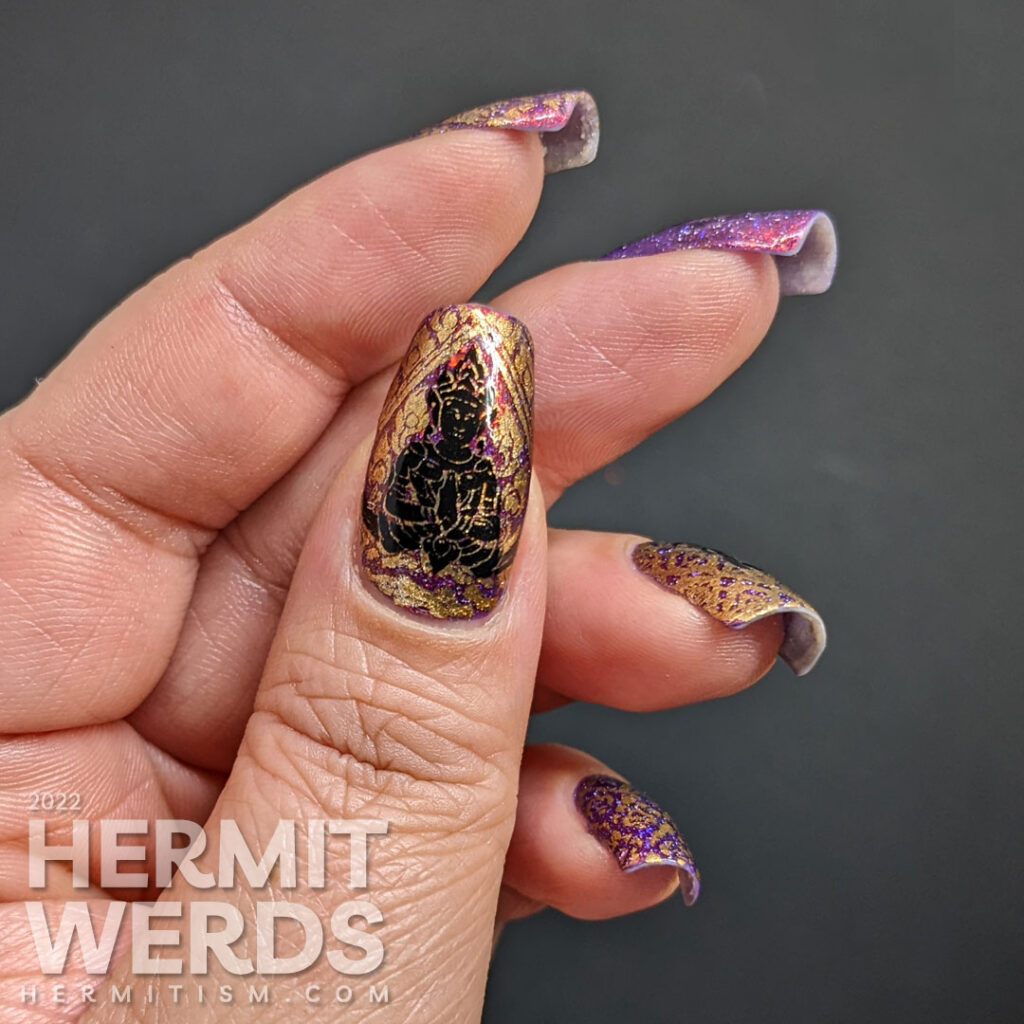 Nail art products used
Base Polishes:

Phoenix's "Night Shade"

Stamping Polishes:

Maniology's "Cozy" and "Sticky Black"

Stamping Plates:

Maniology "BM-XL158" (buddha, lotus, "Thailand", pattern) and Moyou London "Asian Collection 11" (big Buddha, negative space pattern)
Items in italics are debuting on the blog for the first time.
The printing on my Phoenix polish's sticker has worn off, but nonetheless that is the bottle I've featured in the image below. It's a gorgeous polish and if I were a better person I also would have taken a photo in dim light since it brings a different look out of it. But I'm not. And it's a polish you can't buy anymore so I don't feel too bad. Sorry for my lazy.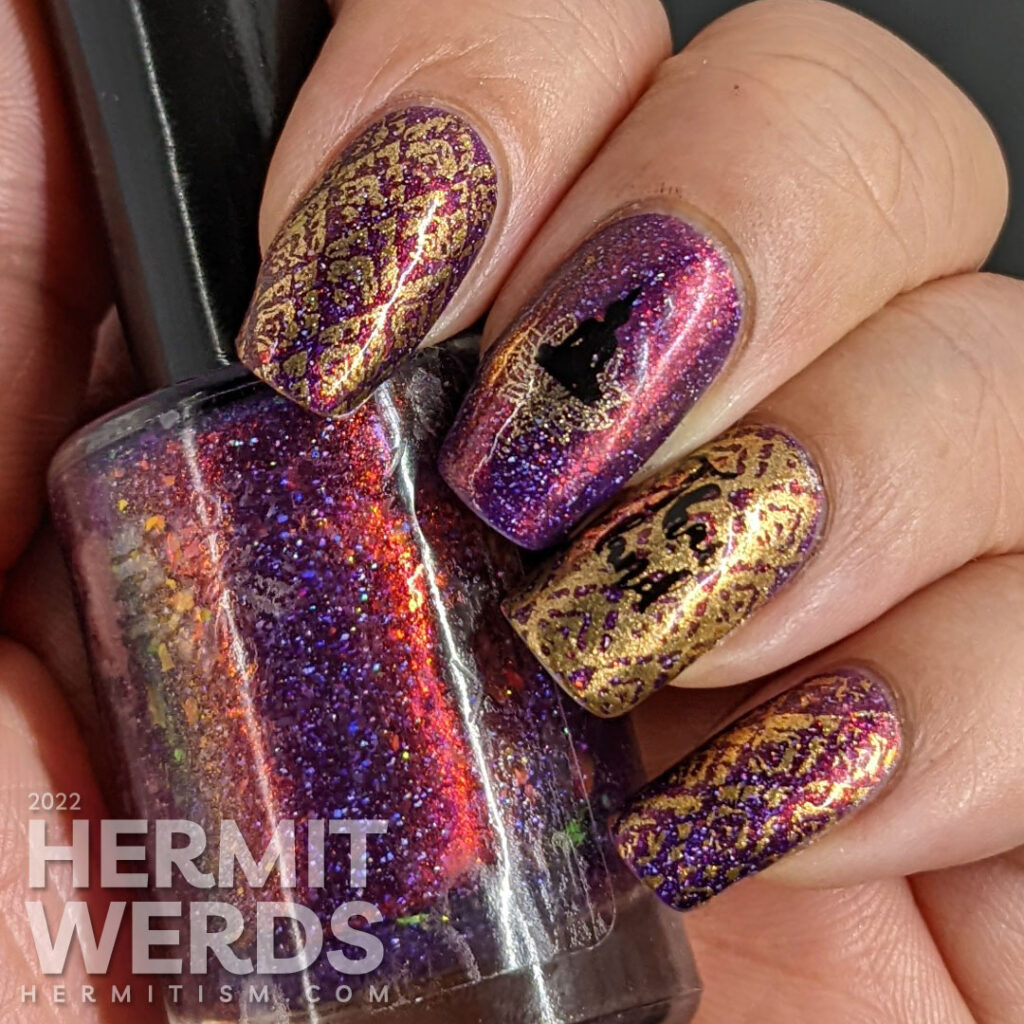 Thailand double stamp
I didn't reverse stamp for this mani so the most complicated thing I did was separate out the Buddha image on my thumb when I was stamping in black. Then I double stamped it over the metallic polish, "Cozy", which left it nicely framed by the full image. Since my thumb is pretty long right now, I also had to freehand a little bit of "Cozy" under the Buddha to fill in the empty space.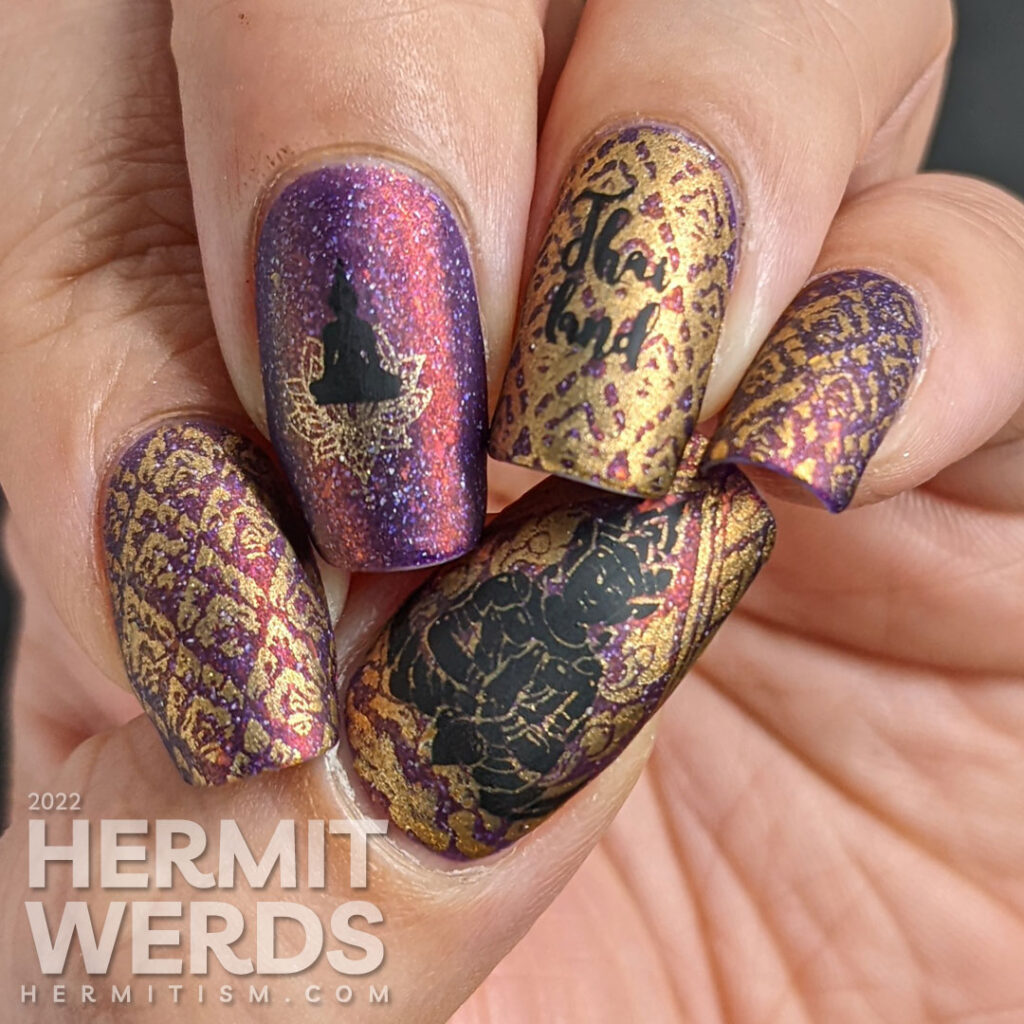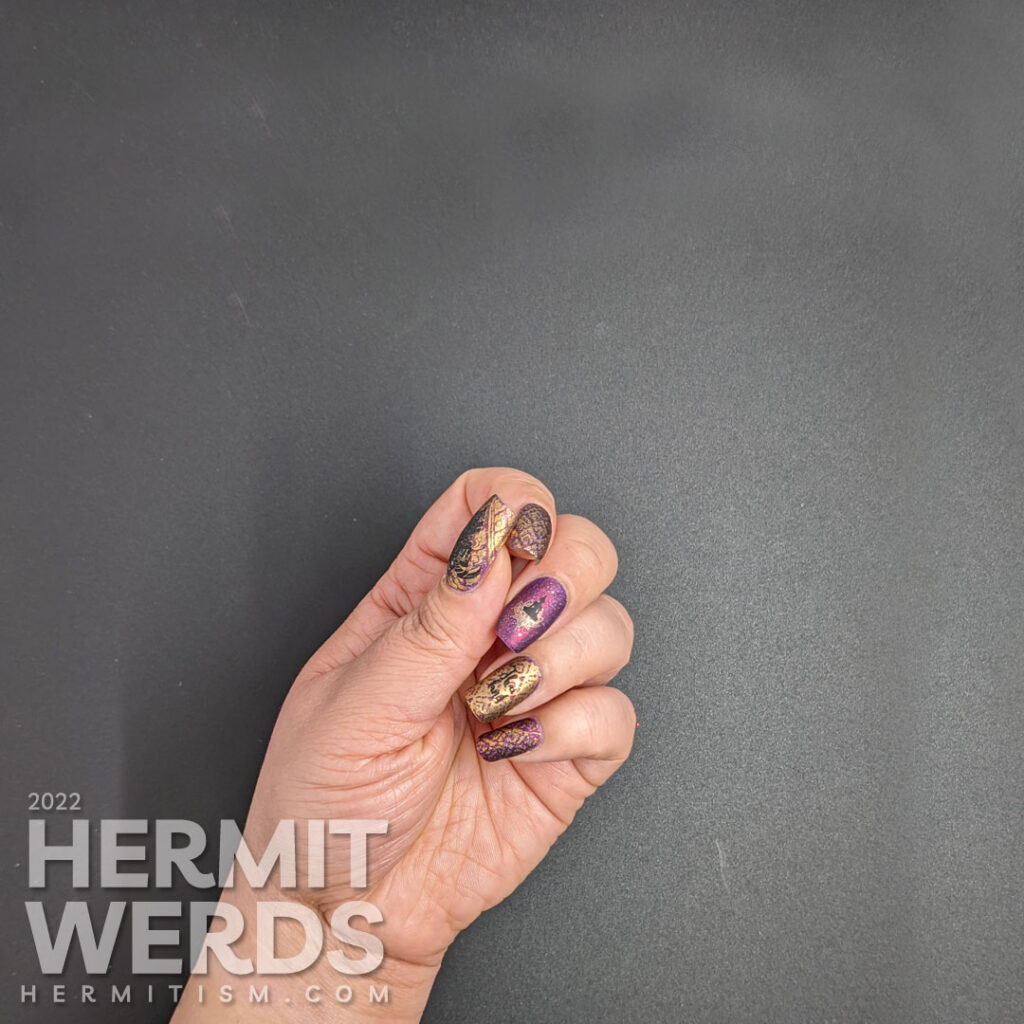 Until next time, friends! Now that you know one of the places I'd love to travel, where do you want to go in the world?