The prompt was pool party, a very summer-y topic, and I had this cool stamping plate with little animals playing sports. It's nice when you get to be utterly literal except I realize now looking at this nail art that it's an introvert's pool party. Everyone is all alone on their own nail instead of playing together! Party for one, I guess?
I…the koala just looks lonely and sad to me now. I failed it. I fail at party. 😂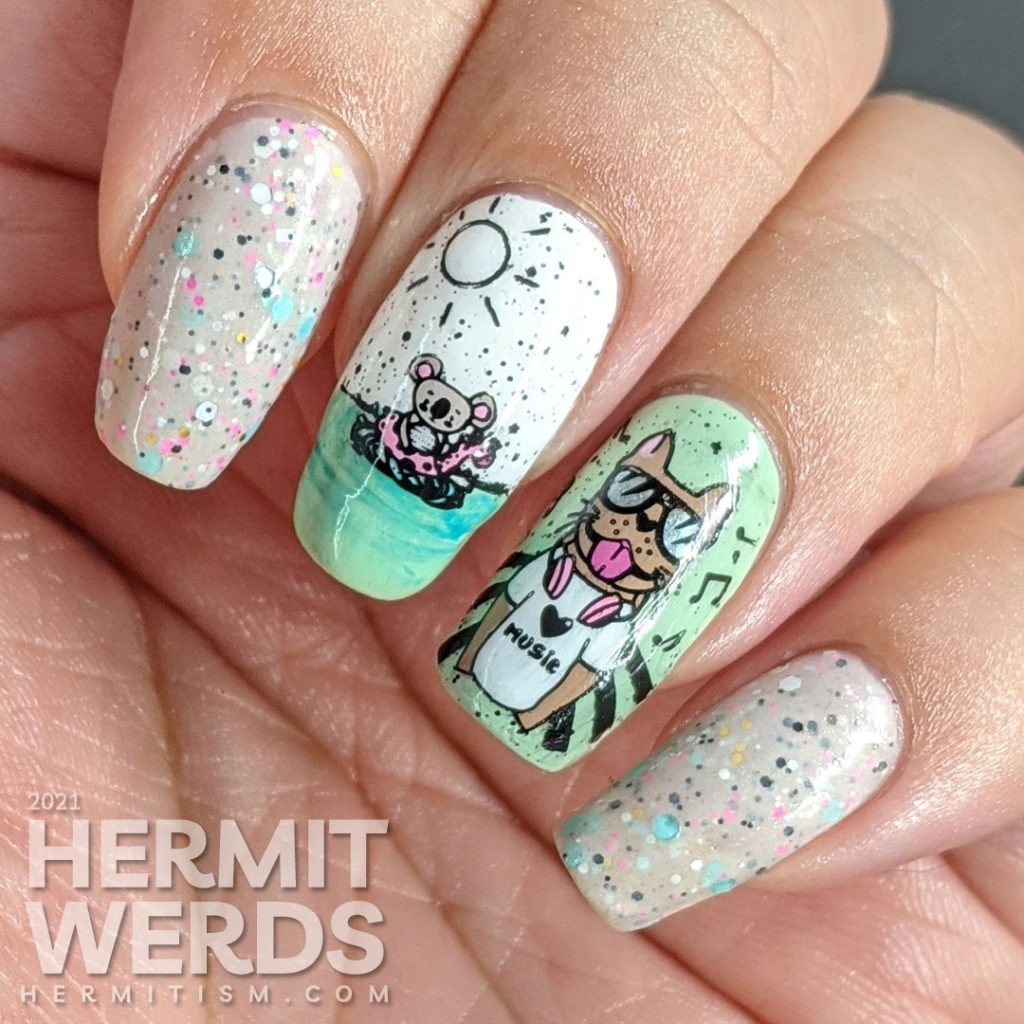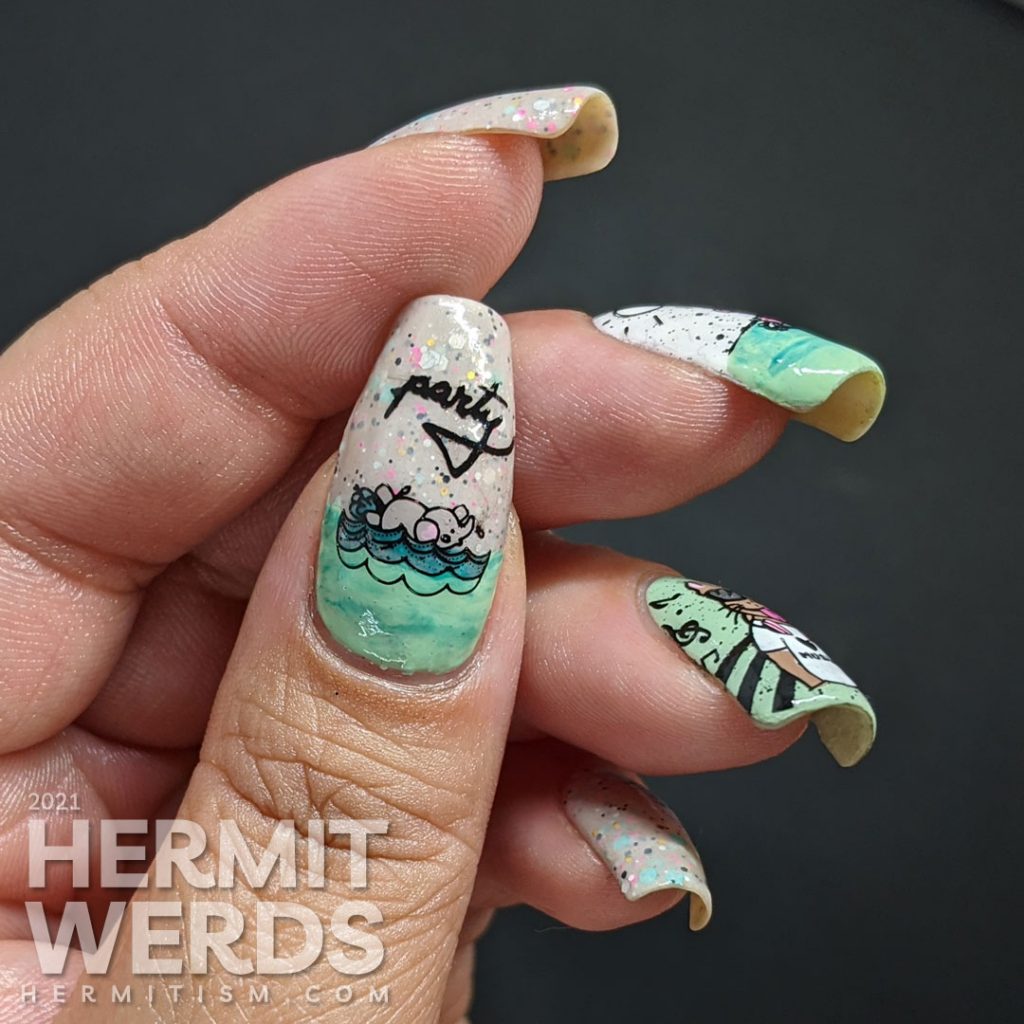 Nail art products used
Base Polishes:

Stamping Polish:

Advanced Stamping Polishes:

Stamping Plates:
There's something very satisfying about a crelly polish with the right mix of colorful glitters. It can pretty much make the rest of your color palette for you, which is what happened today. (It's also still for sale on Emily de Molly's site.) I have pretty visible nail line and managed to get full coverage with 2-3 thin coats of polish, which is always nice with a lighter color.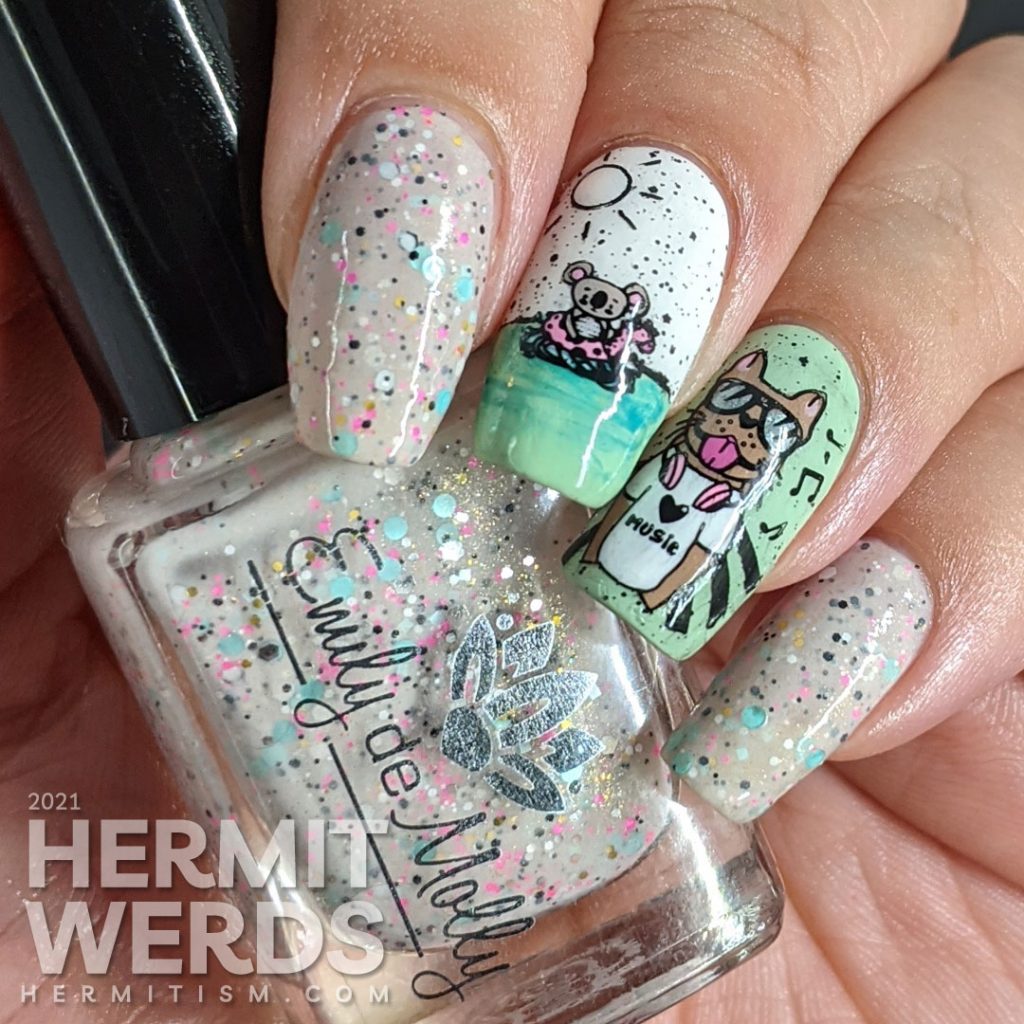 On the nails that weren't covered in crelly, I actually used a beautiful black micro-glitter by Familiar Polish. It pulled everything together by matching the black glitters in the crelly. It can also be used to create the speckled egg look that's really popular around Easter. Using it also had the added bonus of putting me at full usage of that brand of polish, which I immediately undid because she had a new release on Friday. There is a new white polish glow in the dark polish and it is mine! 🤩
Speaking of glowing, I'm really happy with how the sun stamping image turned out. I wanted a li'l something up there, but I didn't want it to distract from the koala. Filling it in with the base polish, which removed the "noise" of the micro glitter, gave it just the right amount of presence for my design.
As you can really see in the following macro, a few brushes of "Glass", a teal jelly polish, helped to give the mint-y water more dimension. Which was good because the images on the Mi Fan Xi stamping plate are rather small so I needed to fill out the rest of the nail a little. If only I'd thought of filling it with more animals… 😅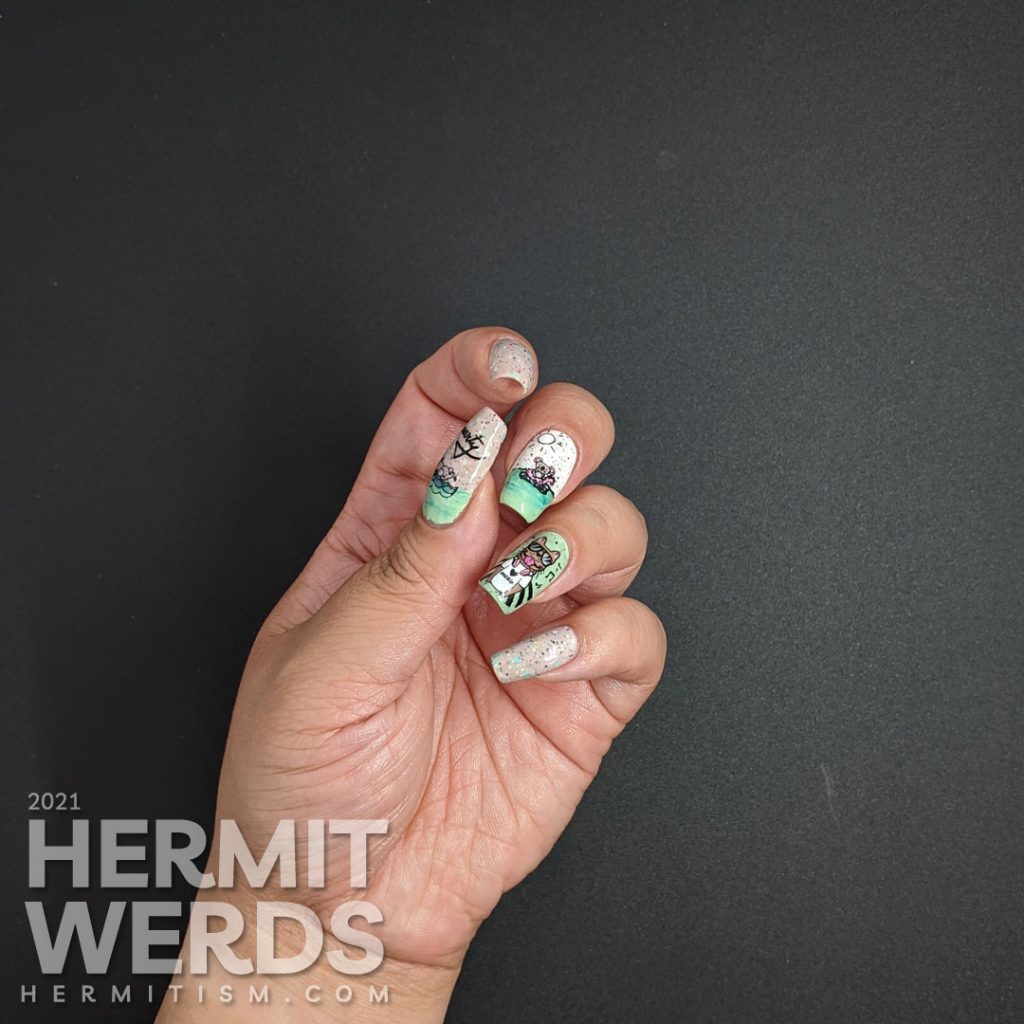 And that's it, friends! Have fun at the pool if you're going. It's certainly a very hot summer around here! 🏊‍♀️