Todays look is brought to you by prompts and whatever I have in my collection that fit them. 😆 My colors were pink, black, and silver from @WhenColoursCollide and my subject was Anchors from @GlamNailsChallenge. So that made this a nautical nail art from the start.
When Colours Collide
There were 64 participants for this prompt, which is a great turnout these days. And the nail art goes from abstract to flora to anything people wanted. Like anchors. Check out the group tag for a lot beautiful looks. Since I'm writing this far earlier than I normally do, I'm afraid the next prompt hasn't posted yet, but as always there's no guarantee I will participate since I already have a lot of nail art planned for the month.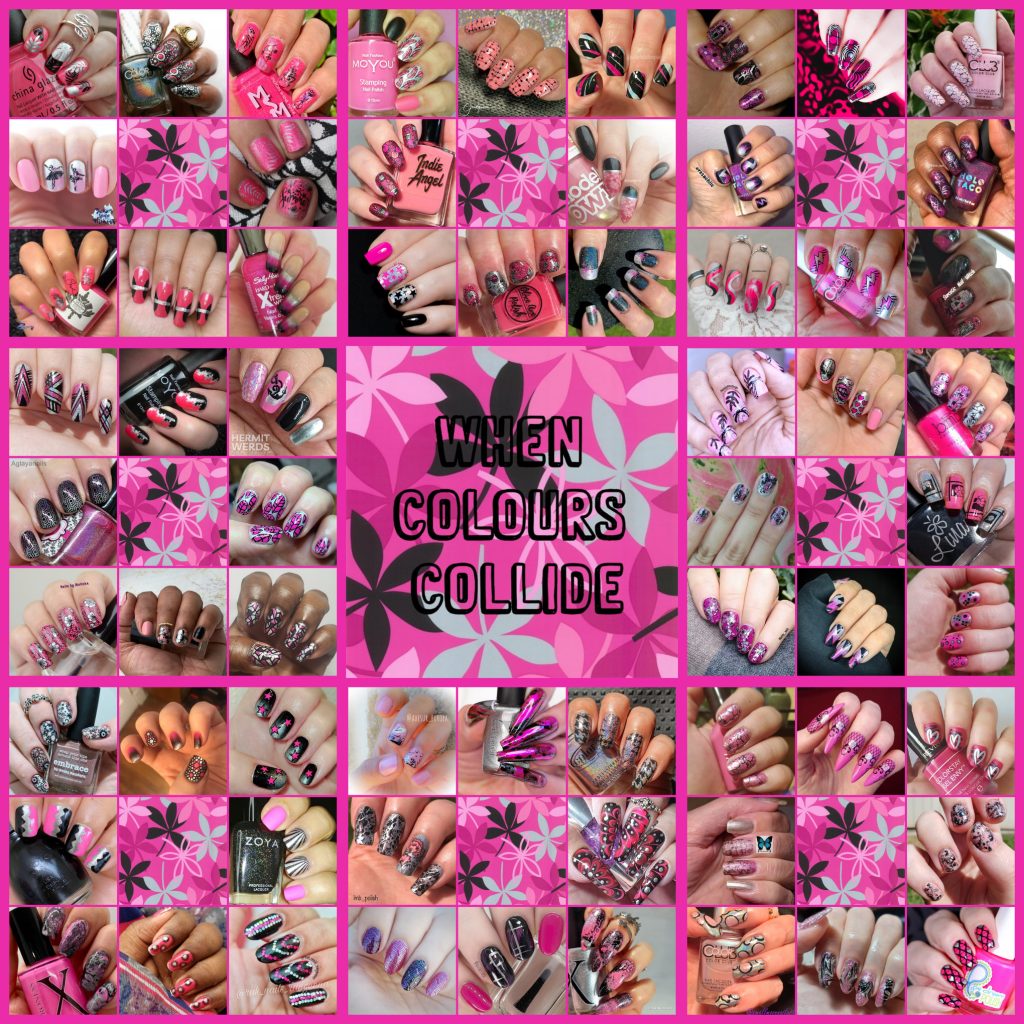 Nail art products used
Base Polishes:

Stamping Polishes:

Advanced Stamping Polish:

Stamping Plates:
I think the hardest part about combining prompts with this nail art was that I wanted to use a few non-creme or holographic polishes in my design and that didn't fit the colour prompt. But I do love the color combo so I chose the challenge over everything else I wanted to do. But then I picked too light of a pink and it didn't work. And then I made it just a touch too complicated. So after my nail fail below I had to restart and simplify. I think the end result was much better.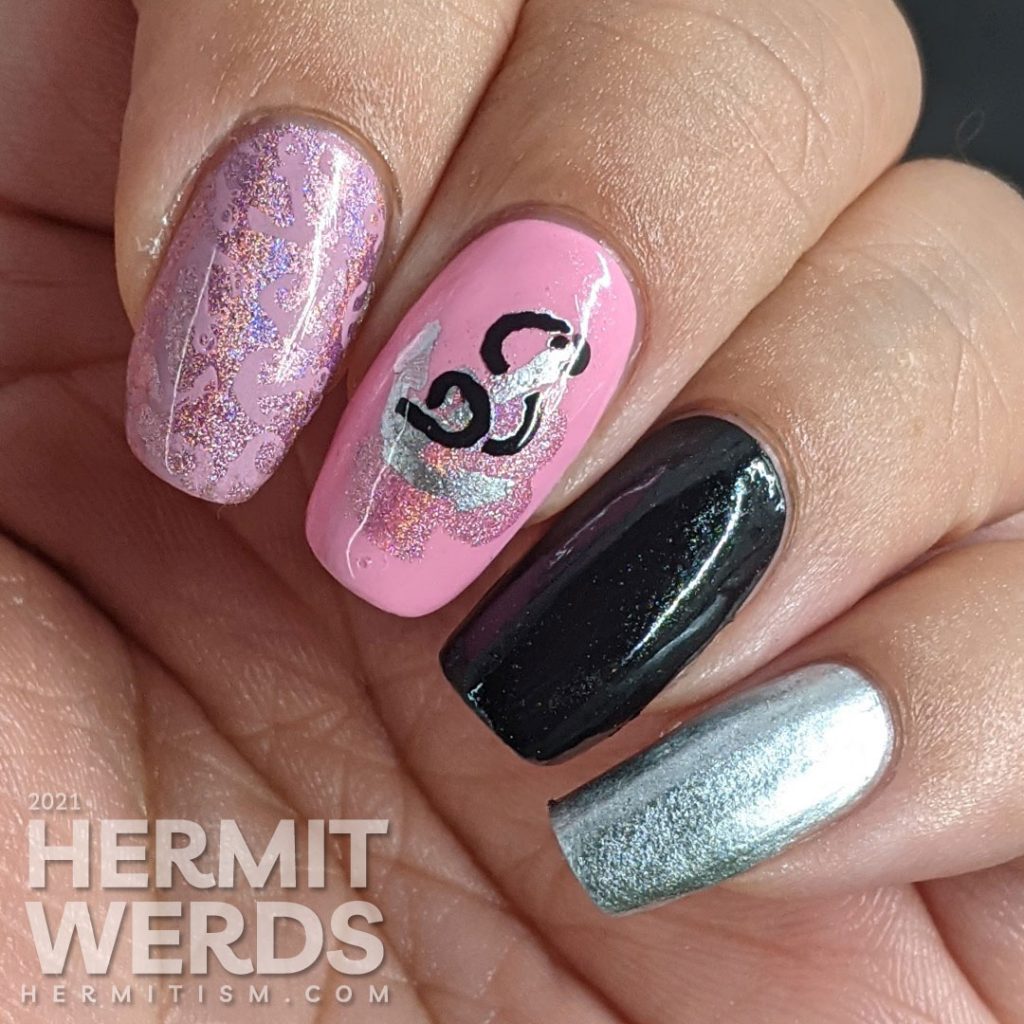 Hopefully you agree. 😜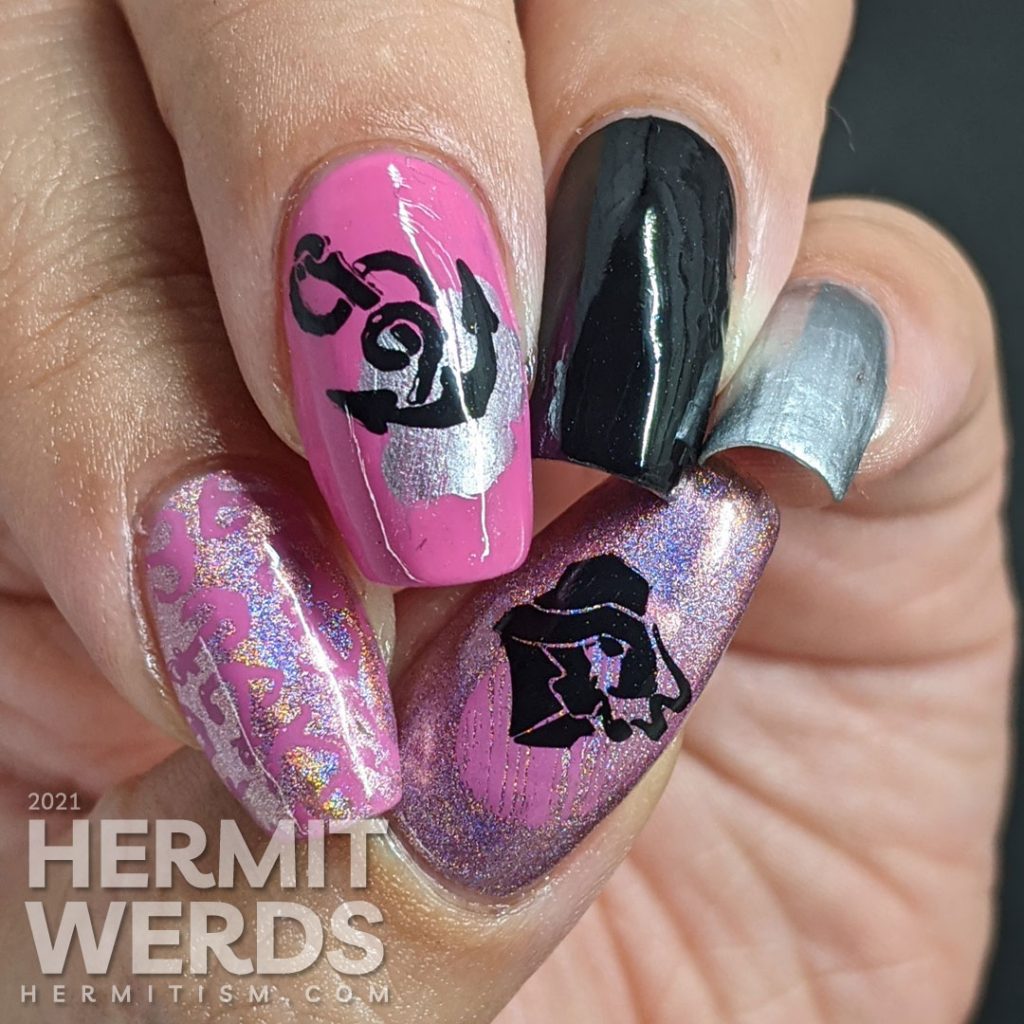 And we are at an end. Until next time, friends! 👋