The traditional colors for Chinese New Year are red and gold and I already painted that for the Year of the Pig. But each year also has lucky colors associated with it (for Pigs it's yellow, grey, and brown) and I decided I wanted to paint designs for that too. I have one for Roosters, but I missed the one for Dogs so I will have to go back and paint that…someday.
But meanwhile we have the perfect theme for #pantone2019winterchallenge's grey color: Paloma!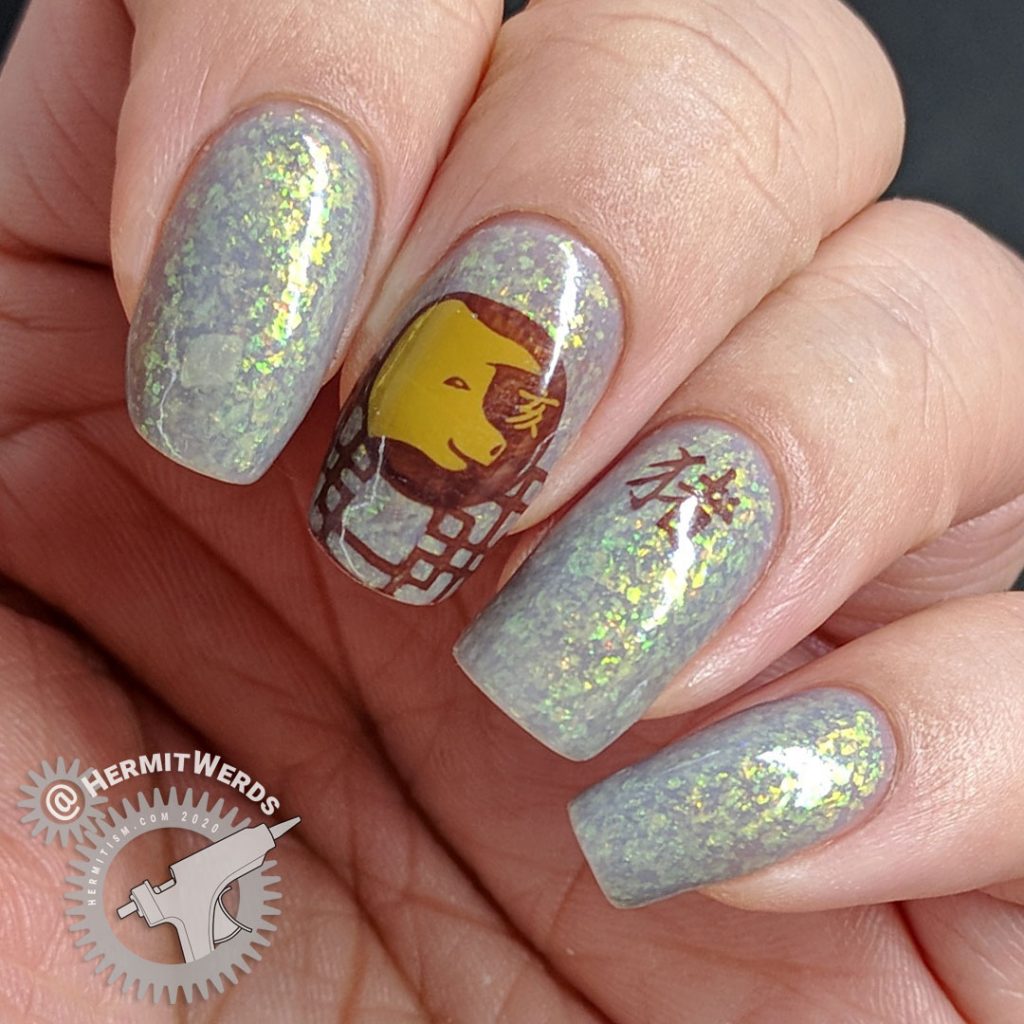 Paloma is such a lovely and peaceful shade of grey. I think if I didn't have my piggy plan I would have tried to achieve hygge with the same base polish + Moyou London's scandi stamping plates. Or rather the one single plate I own. LOL
Speaking of the scandi plates, I'm rather sad that it's one of the collections they seem to be trying to discontinue. What if I change my mind and want them all? *sigh* I know. If I bought everything I wanted, I still wouldn't have the time to use it all so…c'est la vie. 😭
Products used
Base Polish:

Stamping Polishes:

Advanced Stamping Polish:

Stamping Plate:
I don't know what I was thinking. I usually take a swatch photo if I use an indie polish that's still for sale. But I did not. Luckily the prompt for this nail art meant I didn't cover it up too much so you can see how beautiful it is. Check out Emily de Molly's "Dull Beings" if you are in love with it too.
Meanwhile, I don't know if it was the stamping plate's etchings being a bit shallow or the stamping polishes being too thin, but I did not get the best results and this was after several tries. Plus I was hoping the brown would be a darker brown…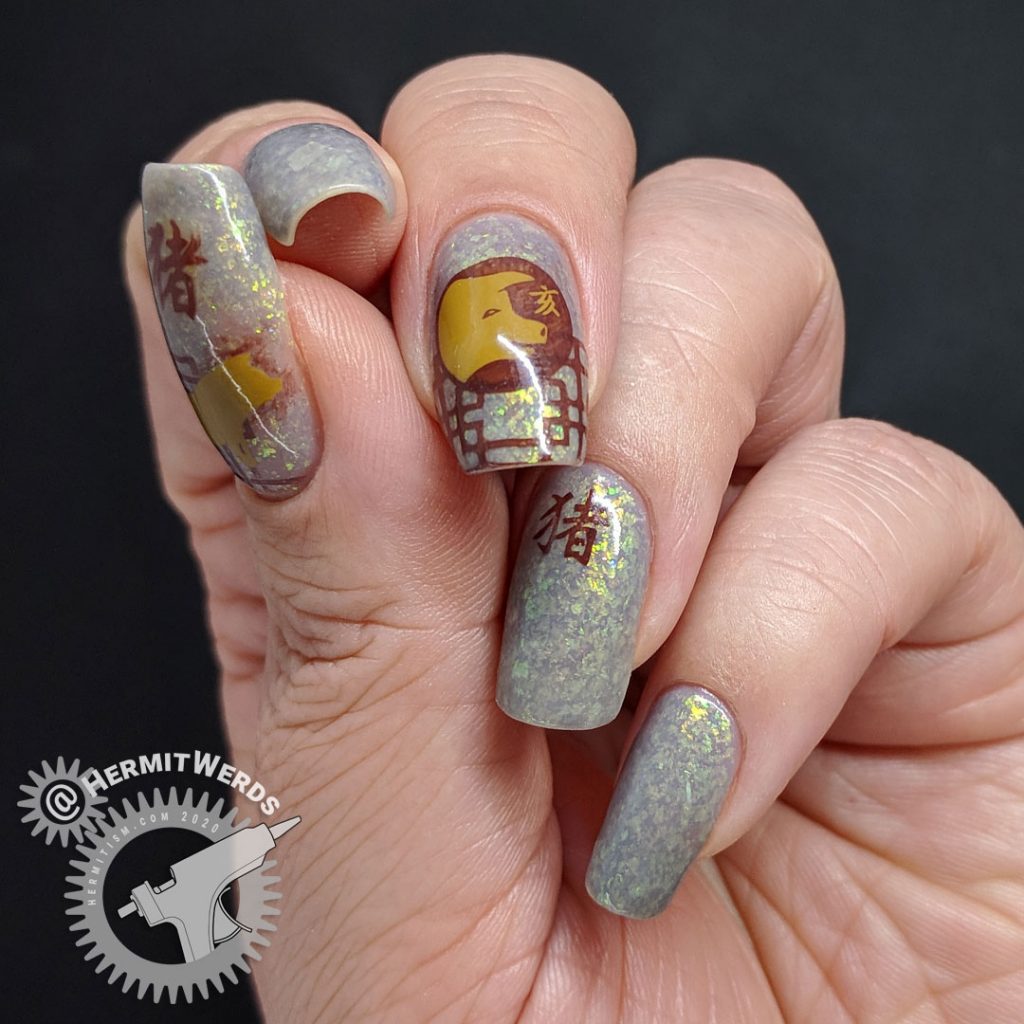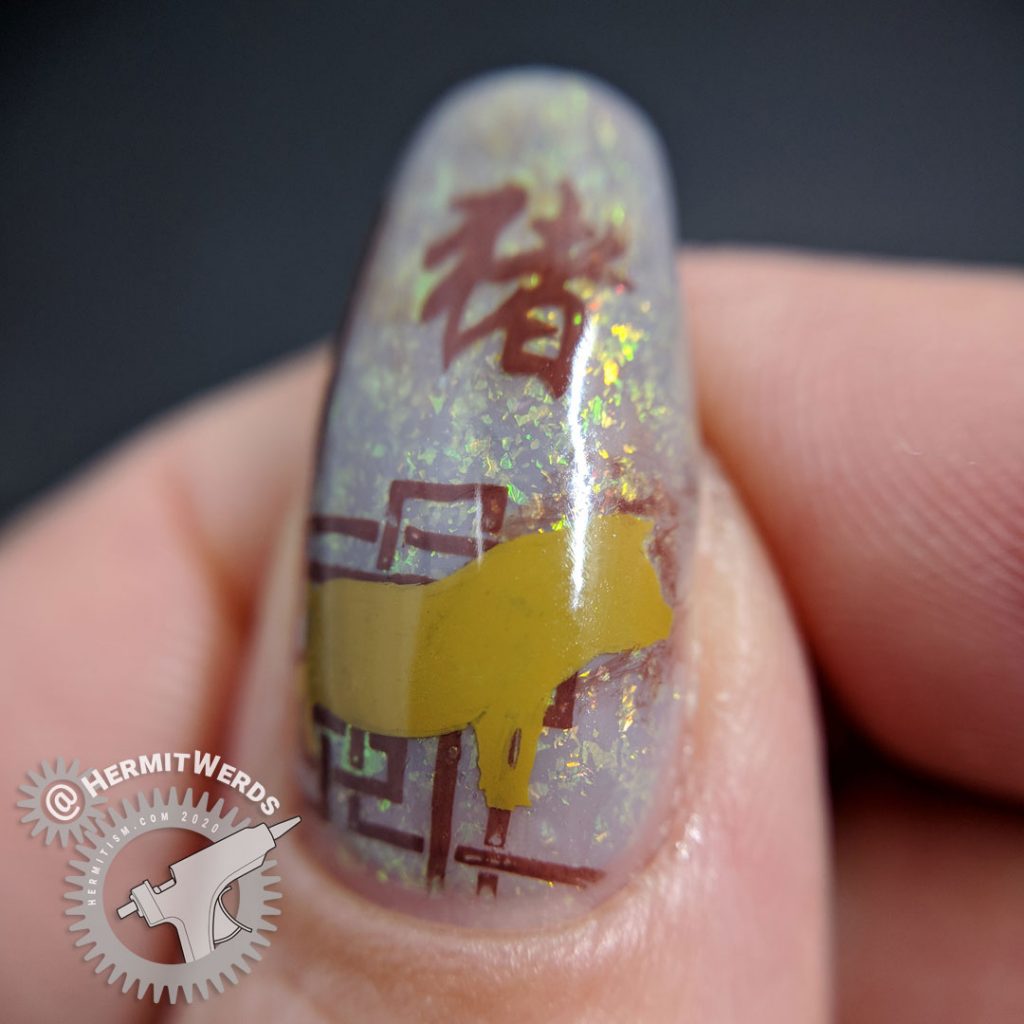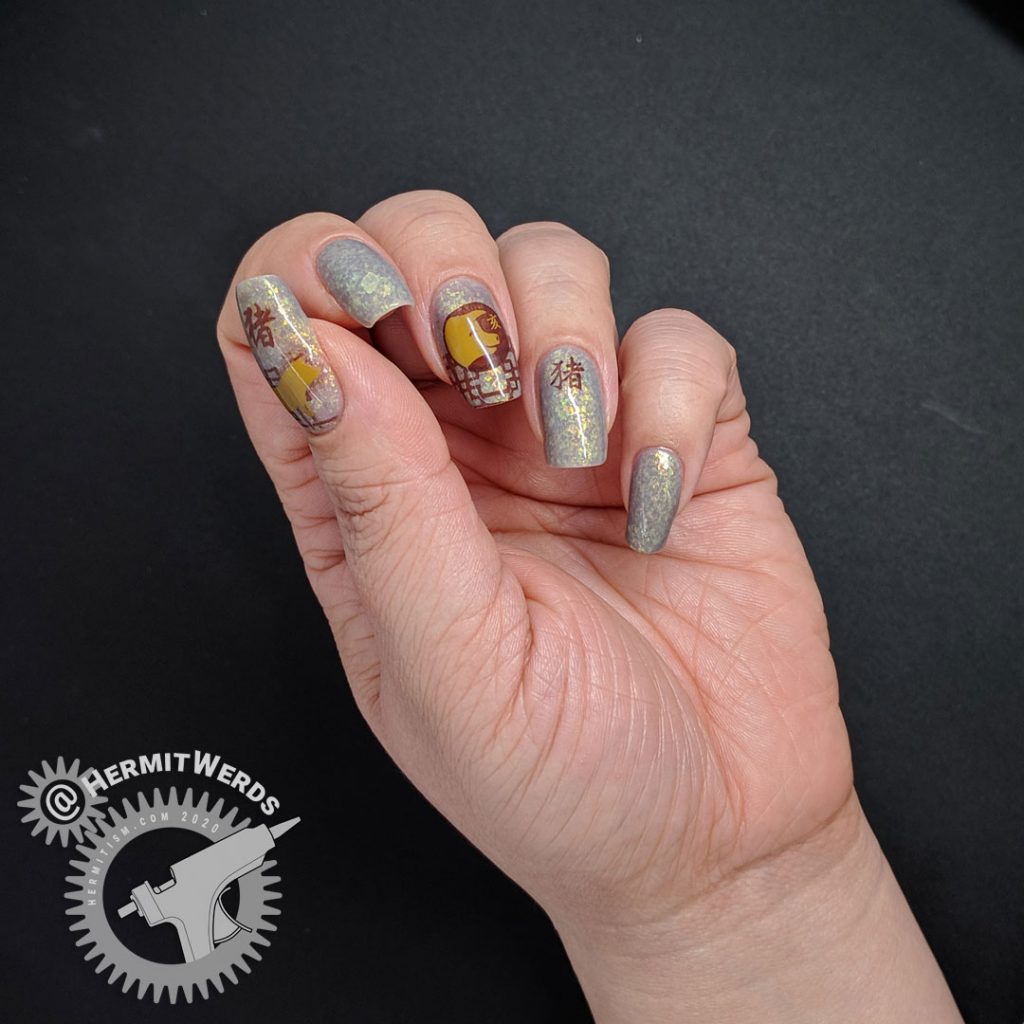 I feel like I complained through most of this post. Did I complain through most of this post? 😱
Again, since I'm not posting this on Sunday, I don't have Ine's (@inegeek) beautiful collage for the next shade, but I'm excited to see it! And I'll see you on Monday when my next post is scheduled to go out. 😘