[press sample]
Today I bring you my other favorite nail art of this season. You know I adore things that glow in the dark. I wore this for as long as I could and it was still hard to convince myself to remove it. But the tip wear was getting really bad so I made myself do it. And then it was hard to remove because I had so many layers of polish on! 🤣
The glow in the dark powder I used today is Beauty BigBang's J2013-2A which they sent to me for review. It is a white powder with an aqua glow.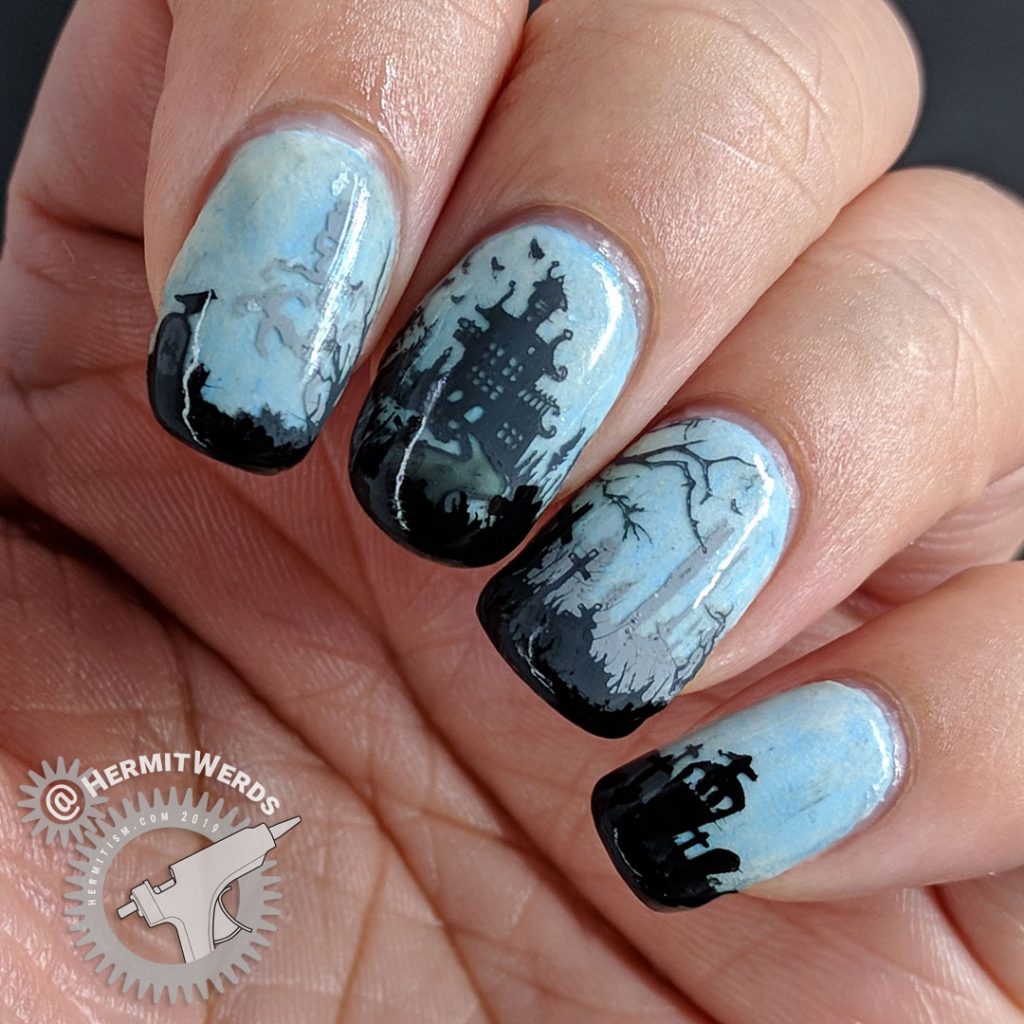 J2103-2A – aqua gitd powder
I like to experiment a little each time I use these powders. This time I tried mixing the powder with an acrylic textile medium (Robin Moses' idea…sorry, I can't find the exact video since she uses it mixed with nail polish too. (Edit 2019-10-28 found it)). I painted it over a light blue polish to prevent visible nail line. I used four layers of the glow-y stuff and had to file the surface lightly because it was quite lumpy. It left me with a pretty cool texture as you can see. As always, I kept my LED gel curing lamp nearby and checked the glow frequently to ensure good application.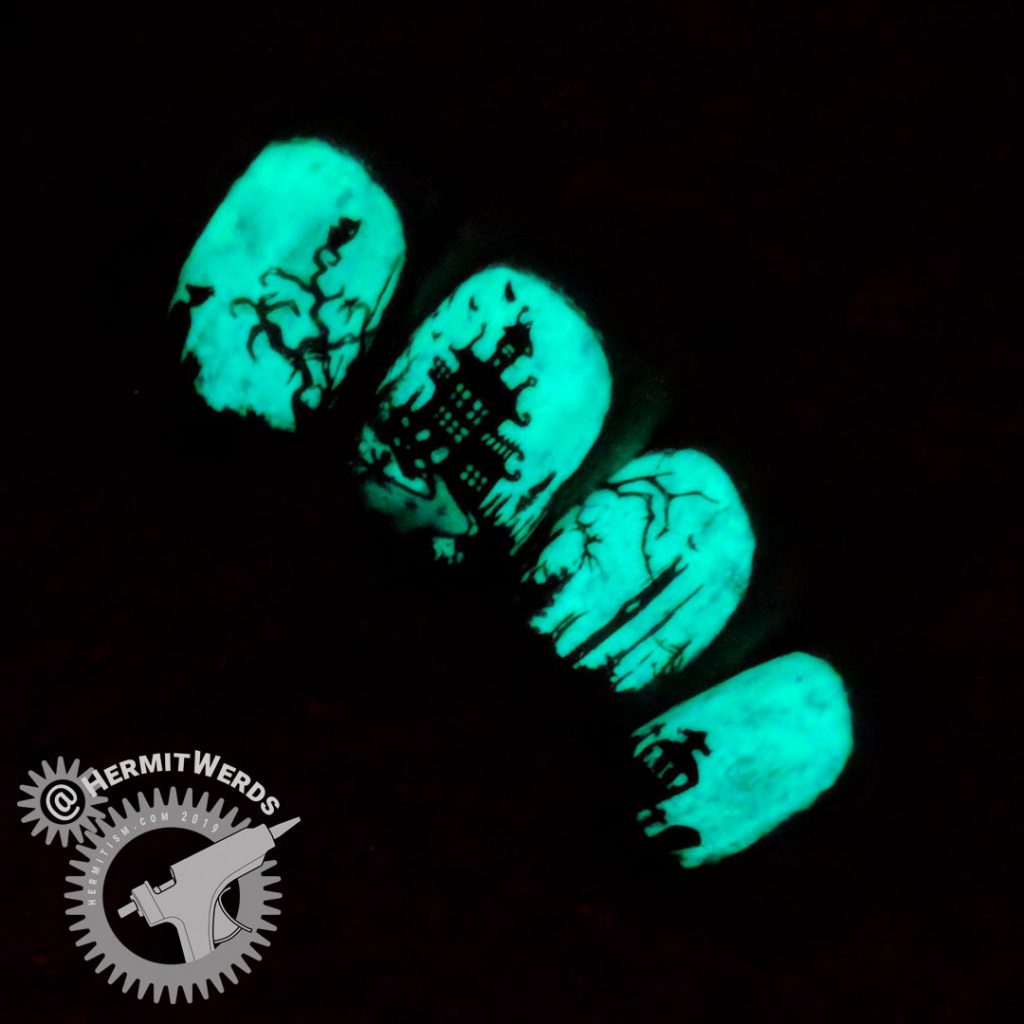 And, oh, the glow! I'd go to bed and wake up with them still glowing just as strongly. The glow was strong with this powder and possibly my technique too? It makes for a very thick nail, but once I got down to the glow-y layers, it came off pretty quickly with acetone so no complaints there.
Products Used
Base Polishes:

Stamping Polishes:

Advanced Stamping Polish:

Freehand Painting:

Stamping Plates:
And I'm back to the Nicole Diary L12 plate, which is its fourth use since I purchased it. It's so nice when a stamping plate just fits what you want to do.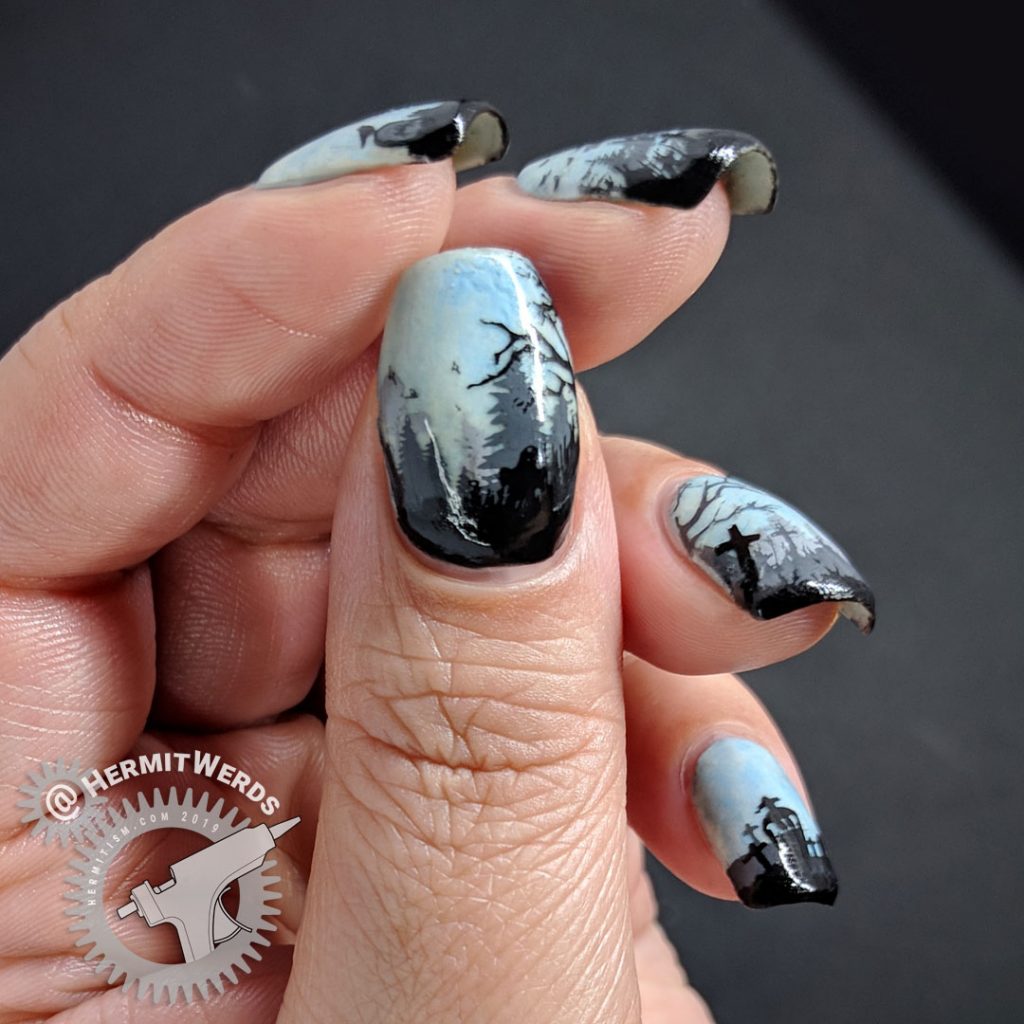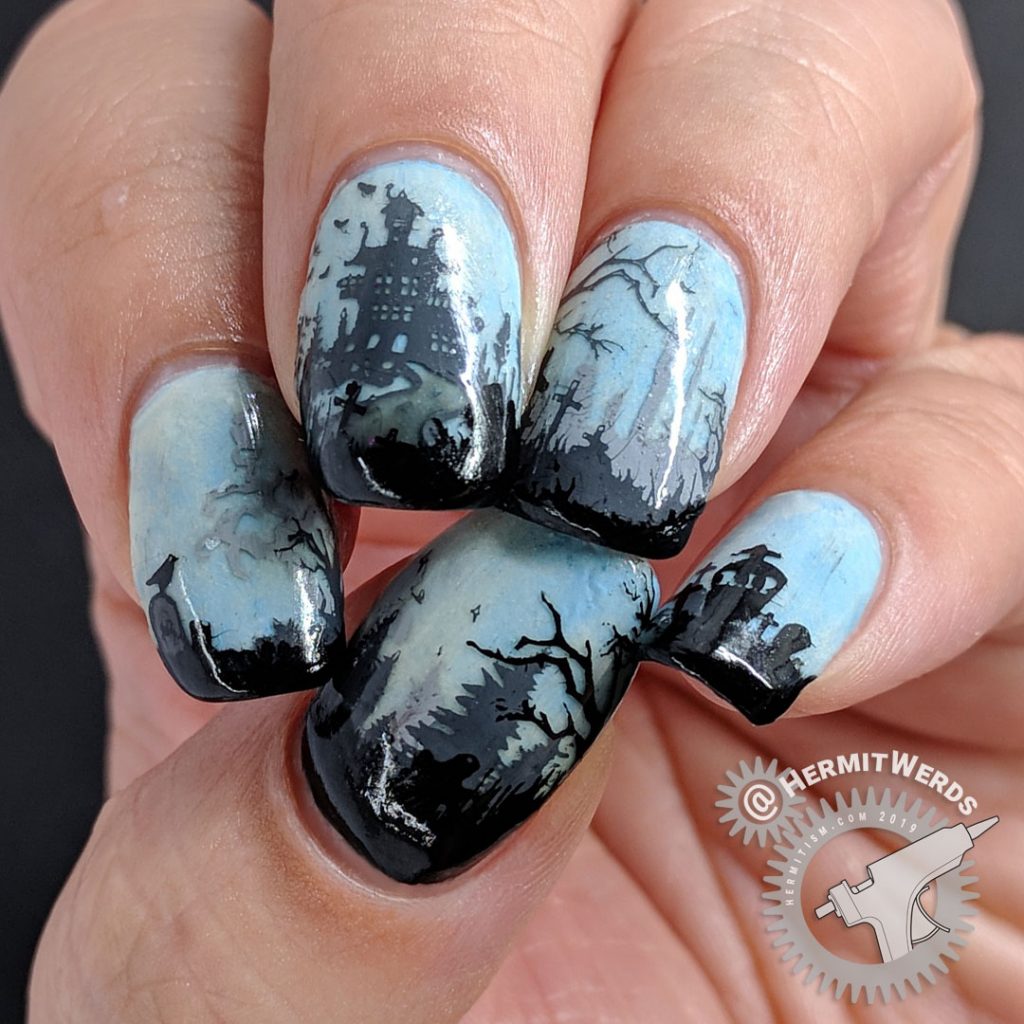 Layered nail art always looks so fantastic, especially when you're creating a landscape. I do love nail art with a little depth to it.
TLDR
This aqua-glowing powder has fantastic staying powder and a lovely color. I am more than happy to add it to my nail art-ing supplies. You can find Beauty BigBang's J2013-2A here. My discount code is hermi for 10% off your total purchase, but since I don't really have time for reviews from here on, feel free to use someone else's.
Until next tomorrow, friends! 😱