This was a nail art that just kept getting away from me. I knew a smoosh marble was going to happen, but I didn't have a color scheme plan for my accent nails. The cat had to be black because that's @clairestelle8challenge's prompt but the colors I used in my smoosh were all quite dark except for the pink. And I just didn't want bright pink accent nails.
So I tried a few things and removed all of them because they were too busy until I finally remembered double stamping is a thing. I was able to use the lightest purple as the base and added a bright pink stamp beneath my advanced stamping decal. Still a very dark look, but you can still things!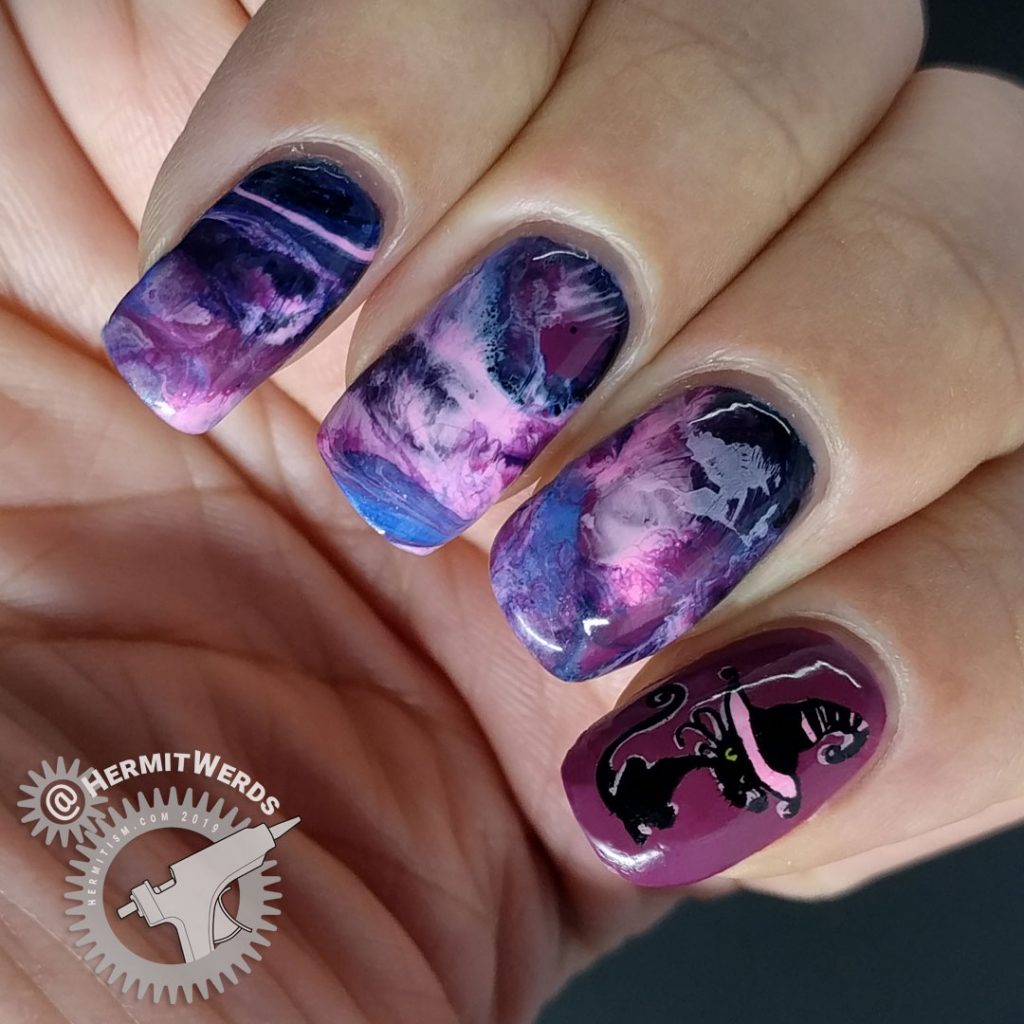 I think it's fairly clear that I'm done with reviewing (barring the ones I am still slowly finishing). Today even though I am using a Beauty BigBang stamping plate, it's one I purchased with my own money. So if you ever wondered if I really did like their products, this hopefully answers your question. 😘
It does feel a little strange to not being reviewing it though. 😅
Products Used
Base Polish:

Cherimoya's "Fiery Fuschia"

Smoosh Marble Polishes:

Cherimoya's "Fiery Fuschia"; Pretty Serious' "Fluffykins"; Revlon's Moon Candy "Galactic" and "Orbit", and Turtle Tootsie's "Bang Bang Blue"

Stamping Polishes:

Mundo de Unas' "Black" and Pretty Serious' "Fluffykins"

Advanced Stamping Polishes:

LA Colors' "Mint", L'oreal's "a la Meringue", and Pretty Serious' "Fluffykins"

Stamping Plates:

Beauty BigBang XL-090 (black cat), DXE29 (flying witch), and Nicole Diary-L12 (witch)
I hope you are as amused as I am that two different stamping plates had such similar hats for the witch and the cat. It felt like a match made in nail art heaven…
And finally a close-up of mostly smoosh…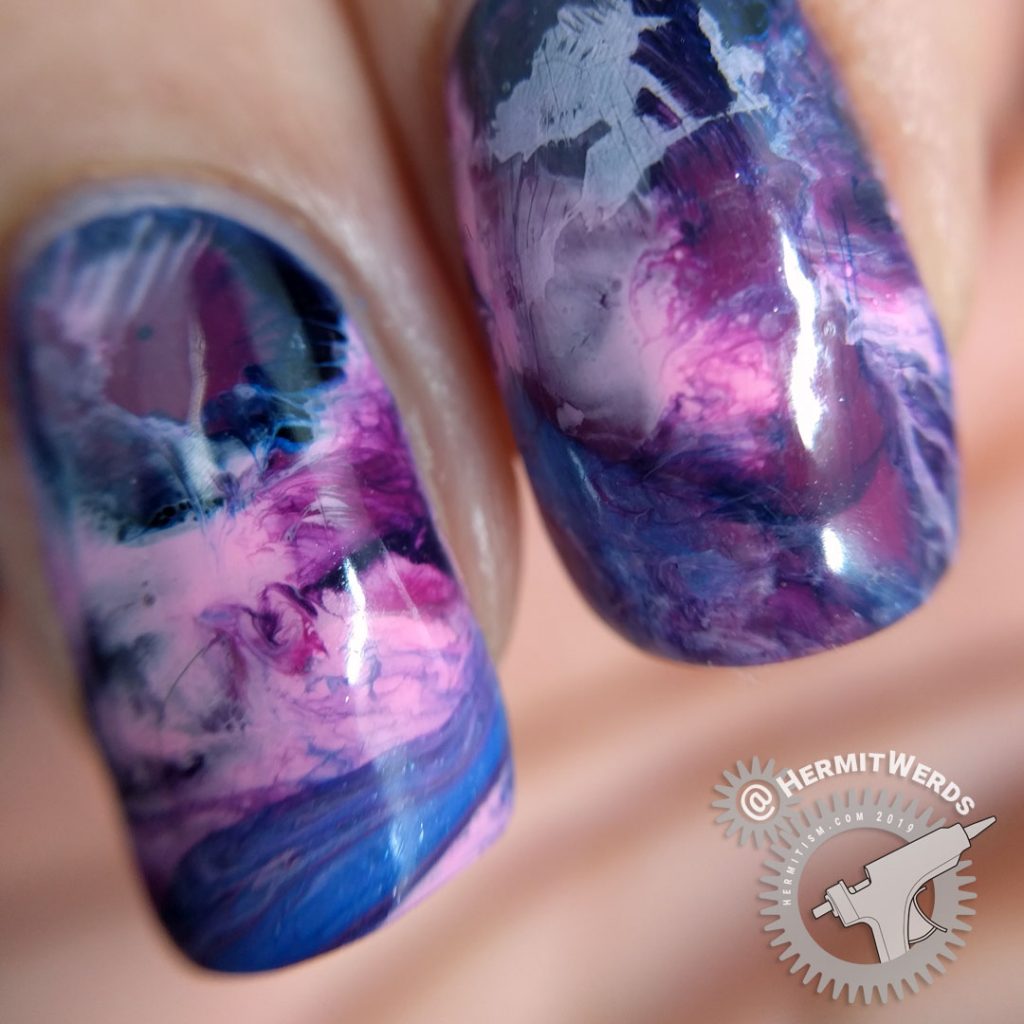 A black cat rules my world…
In case you didn't realize it, my own personal demon is also a black cat so they tend to pop up fairly often in my nail art. Here's a quick stroll down memory lane. Which one is your favorite?
Thanks so much for spending time with me. I hope your Halloween plans are going well. I've been to a Witchfest already, which is good since my plans for the actual day are extremely boring. LOL