Somehow I managed to fit in the @one_nail_creativity_club in the middle of all my reviewing. I think it turned out pretty well, though if I could do it again, I'd cobble together two different stamping images and continue the theme of lace hearts up the entire nail. Alas, I am not sure what Born Pretty was thinking when they put such a short image on their stamping plate and then made it so wide, but I still made it work!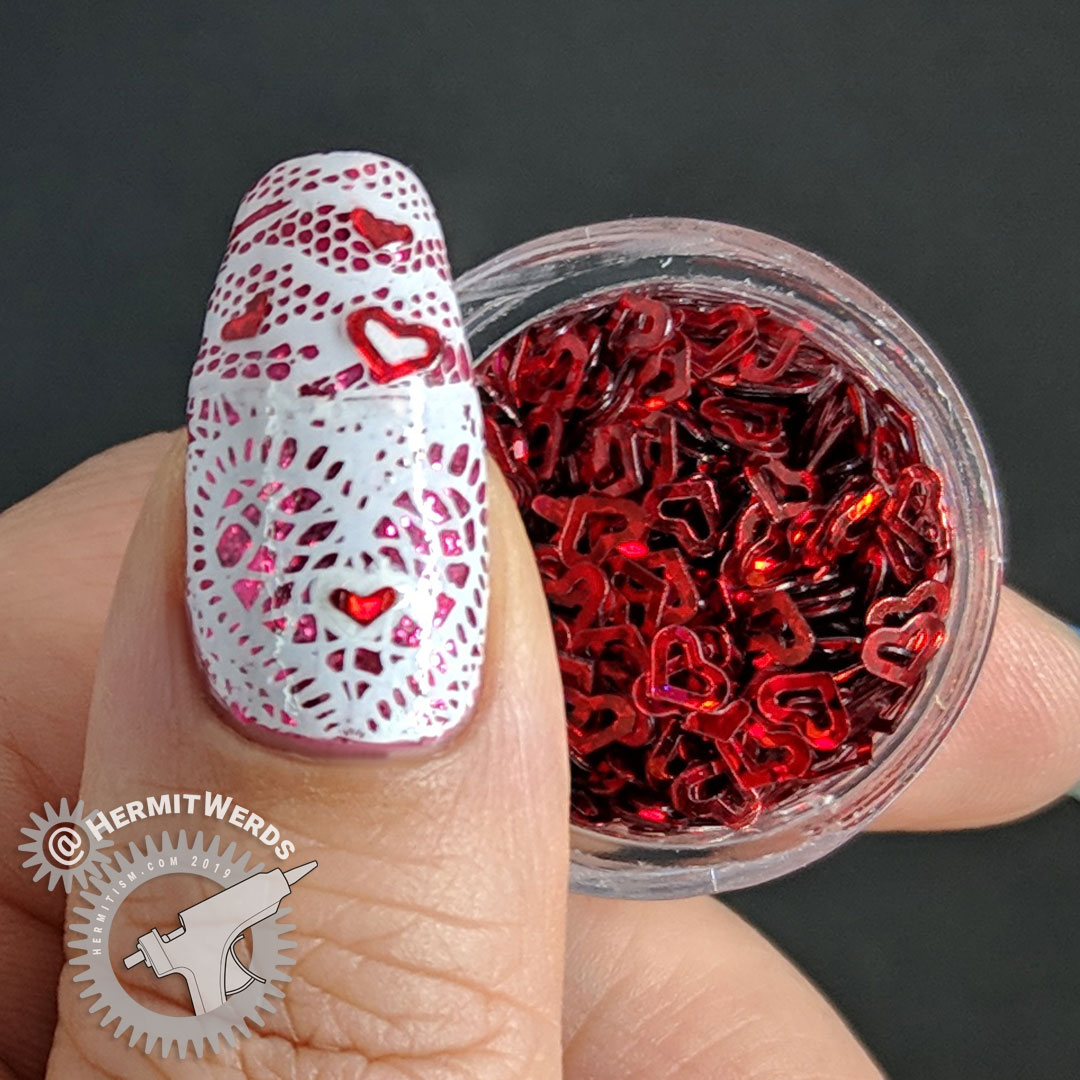 Products Used
Base Polishes:

Stamping Polish:

Stamping Plate:
I not only stuck two lace stamps together for this, I used the red heart sequins as a sort of stencil outline for creating a white inner heart for the hollow one and a white border for the other. Then I threw out the stencil sequin and stuck a fresh sequin on top. I should have titled this "Making It Work…Romantically". LOL
Also, I suck and didn't think to take any progress photos or anything so let's just end with a photo of sequins that you probably can't find anymore. What can I say? Sometimes love hurts…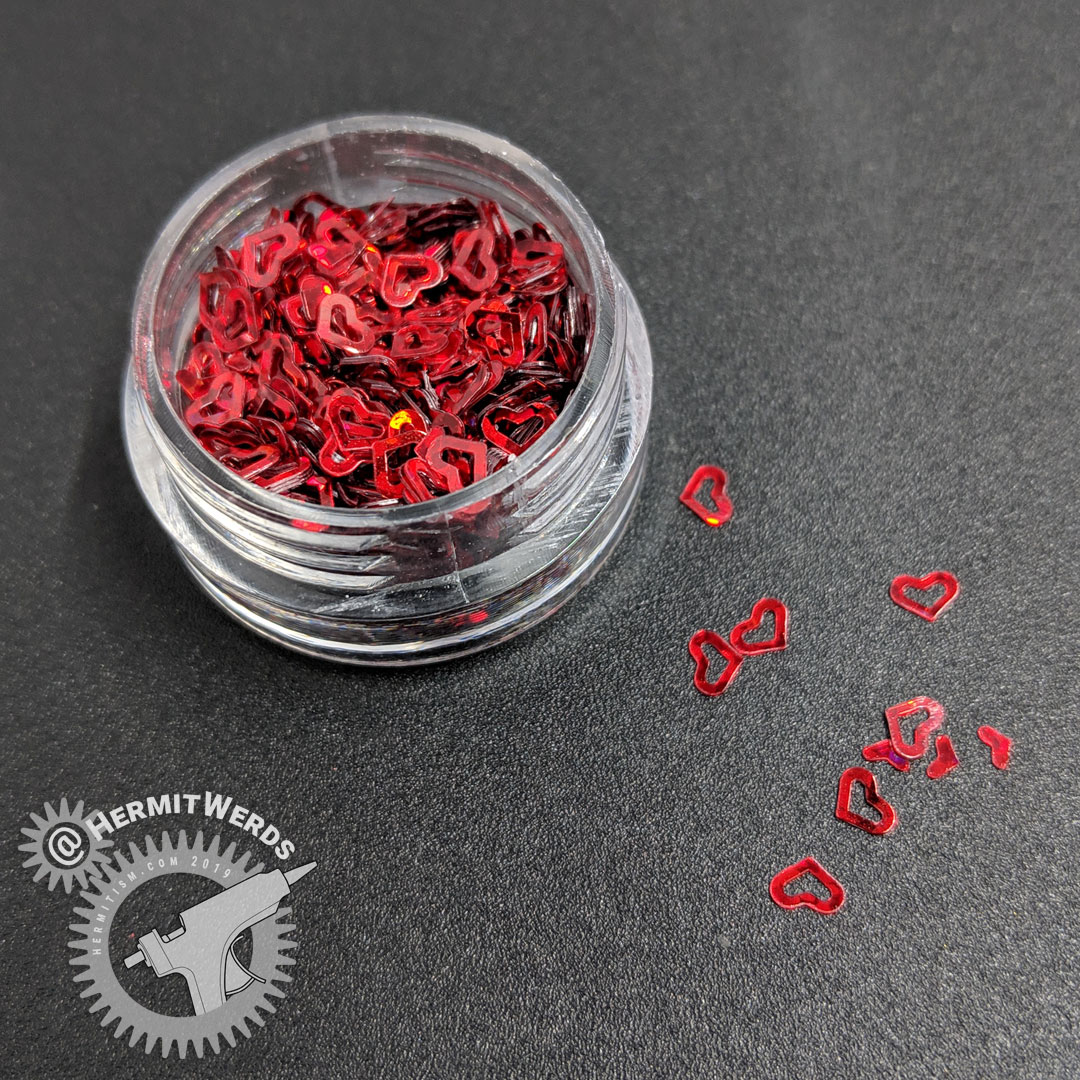 #OneNailCreativityClub
Check out the collage of this month's collab and/or visit the group tag to see everyone's design up close. Thanks to our host, Rachi (@rachi_phadte)!