Wow… So I hadn't quite meant to take such a giant step back from social media, the blog, and nail art. I rearranged my workroom and found I could fit in my grandfather's old unfolding table that is so perfect for crafts and cutting out patterns and, well, I got sucked into things that are not nail art.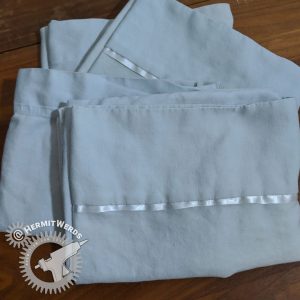 As part of my buy less re-use more outlook, I finished making some pillow cases using this tutorial by Make It and Love It using the top sheet from an ooold sheet set. Little embarrassing to say but, as I sewed, I realized the fabric was more stained than I thought (Period underwear should be a gift given to every girl on the day of her first period. Can we start this tradition, please?), but it's not like I'd use them for guest pillows anyway. They are definitely not perfect, but I could see how much my control over the fabric improved as I progressed. I do want more pillow cases since changing them frequently helps keep your skin clear, but the next sets will be made with satin, which is supposed to be nicer for your hair. And also harder to sew. You can see how the satin trim buckles a little. *sigh*
I've also been drawing increasingly more since November. It started as something to do with a friend (Drawcember) and an activity with my stepdaughter. As time progressed they lost interest as mine increased. And as literal minded as I tend to be I've known for a while I love the abstract art of intricate texture and pattern. Unfortunately, nail art is not the best medium for me to express this so I haven't been exercising that love much.
Well, I found a book about zendoodling at the library, which led to a book on the art of Zentangle called One Zentangle a Day. Basically zentangle is a form of mediation using drawing with quality materials and set patterns. I'm still not great on the more meditative parts of it since I forget myself and jump straight into the drawing, but I'm having a lot of fun going through the book's six week course. I started by using what I had and drawing them in old sketchbooks with old pens, but I've finally cut my own zentangle tiles (3.5″ x 3.5″) from old art supplies. I'm sure the experience is nicer with the official tiles (much heavier paper than I own) and new pens, but I can't justify that expense right now when I have so much Stuff.
So here's my first week of drawing Zentangles from my sketchbook…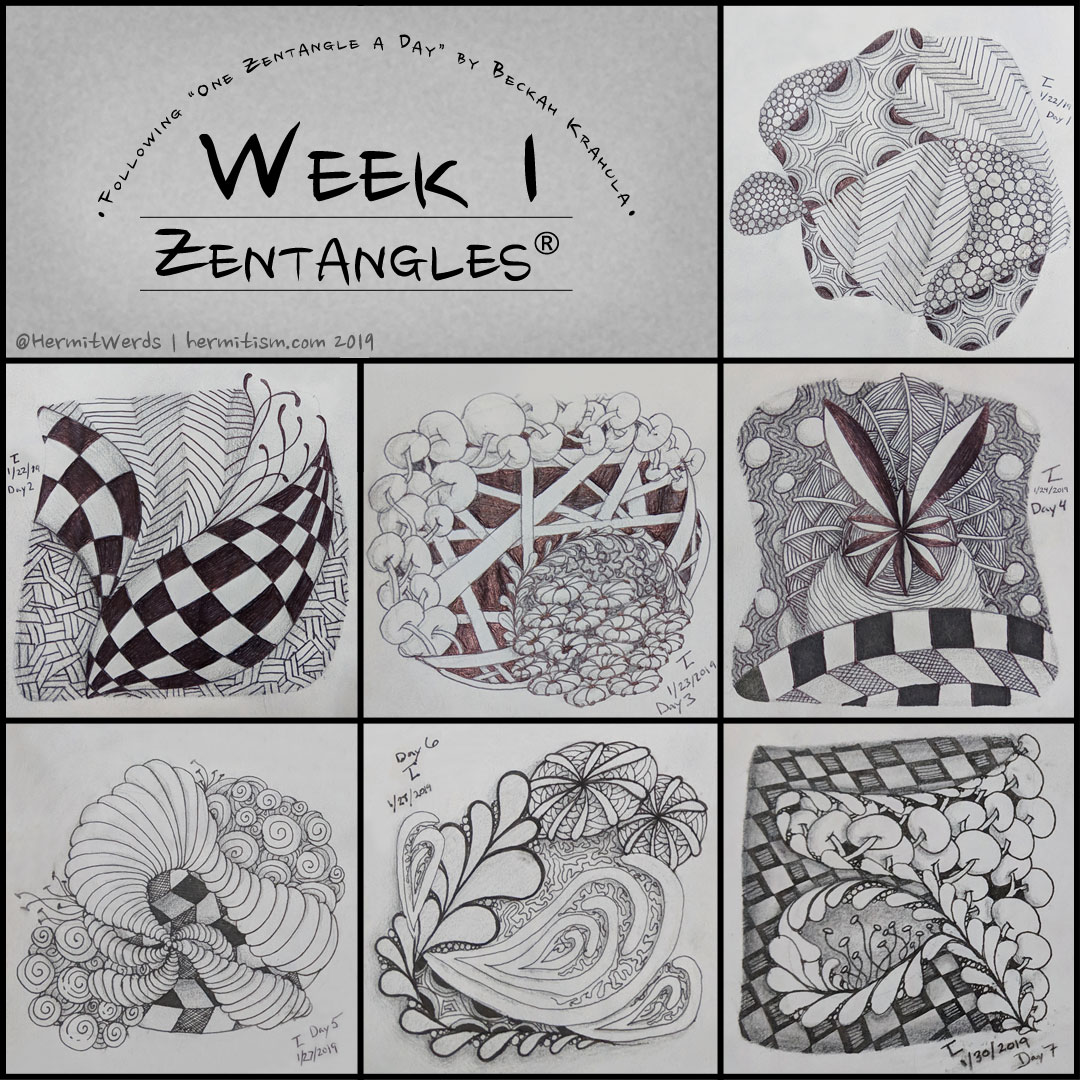 I plan to continue through the six weeks and we'll see what happens after that. I still want to go through the Draw a Box tutorials as well. More drawing and sewing this year will mean nail art-ing less, but I don't plan to quit nail art. I do still have products to review and so many ideas to paint.
Now about those nails…
Origami Zodiac
I painted these in January for @one_nail_creativity_club's zodiac prompt. It was a lot of fun to use all sorts of origami animals that fit the zodiac and this was the perfect year for it. I have yet to see origami stamping images for snakes, let alone an eastern dragon, but bracketing the year of the pig with the two years of zodiac beasties before and after it proved possible. So we have the rooster (on my thumb) for 2017, the dog for 2018, the pig for 2019, the rat for 2020, and the ox for 2021.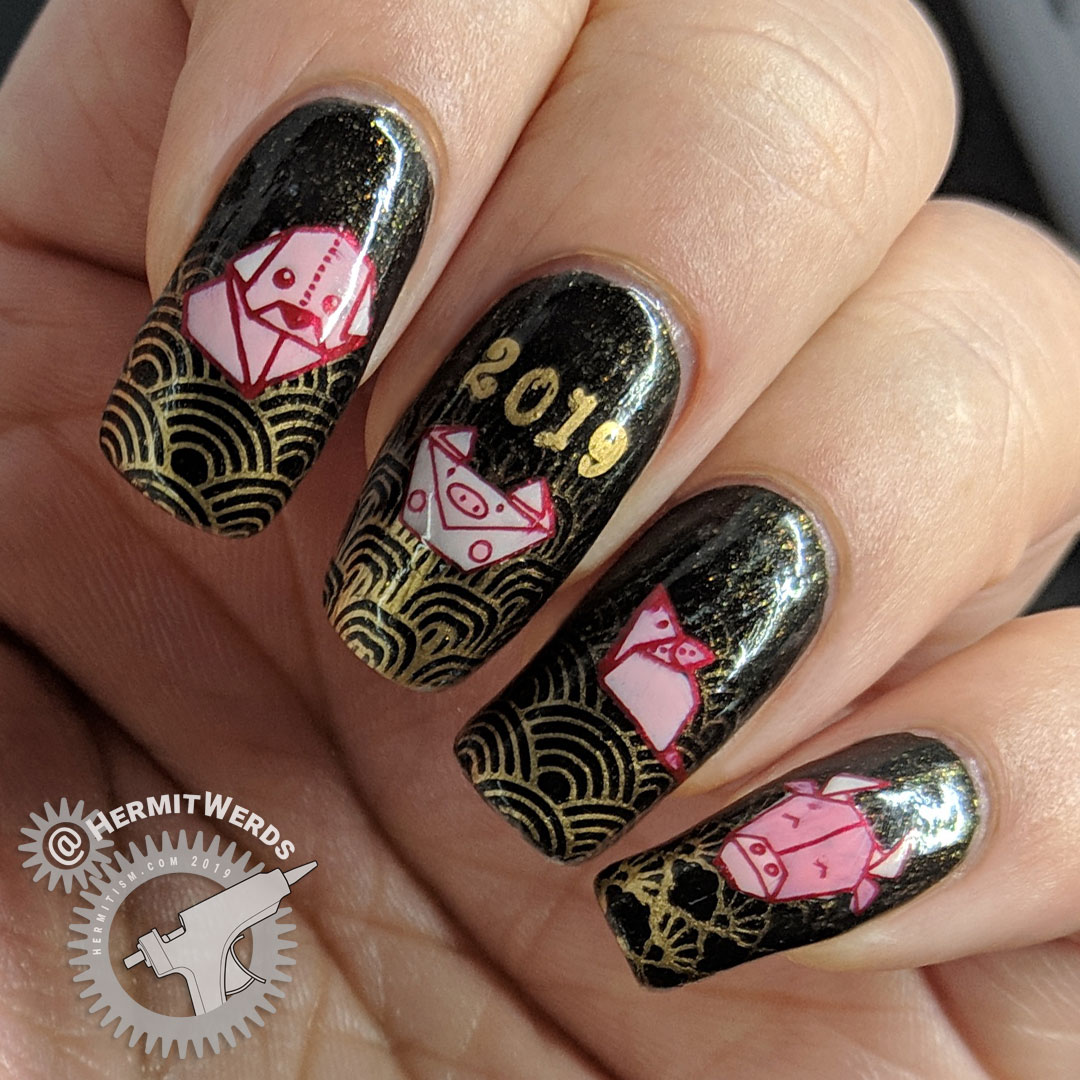 Products Used
Base Polish:

Covergirl's "Black Heat"

Stamping Polishes:

B. Loves Plates' "B. a Cherry Lollipop" and Mundo de Unas' "Bronze" gradient-ed out with clear polish

Advanced Stamping Polishes:

Sinful Colors' "Beautiful Girl", Sinful Colors' Kylie Jenner "Kitty Pink", and Walmart light pink

Stamping Plates:
Strongly red and gold designs are typical for Chinese New Year nails, but I've broken the mold before today and probably will continue to do so. Some of my motivation for this was using Covergirl's "Black Heat" for the first time on the blog. An old polish, but still fun. I will likely stick with red and gold if I paint another Year of the Pig design before the new year passes.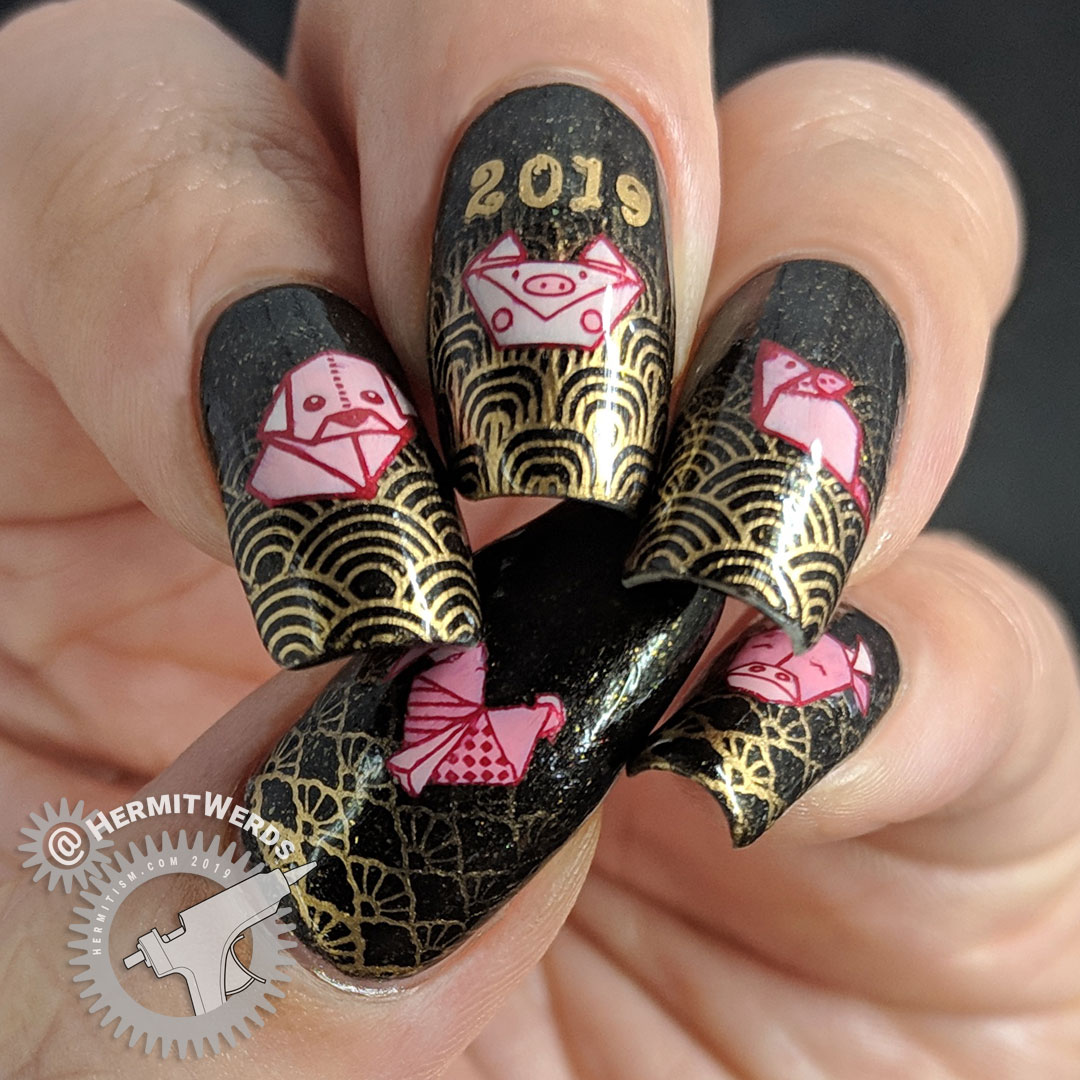 I decided I wanted to include some oriental-esque patterns behind the decals and used a gradient stamping technique to create baby boomer french tip stamping decals. Try to say that one five times fast. 😉
This is also a great technique to use if your nails are much longer than the stamping decal pattern. By fading it out, you disguise the fact that you couldn't cover your entire nail even if you wanted to. No…I meant it to be this way when I bought the plate! *cough*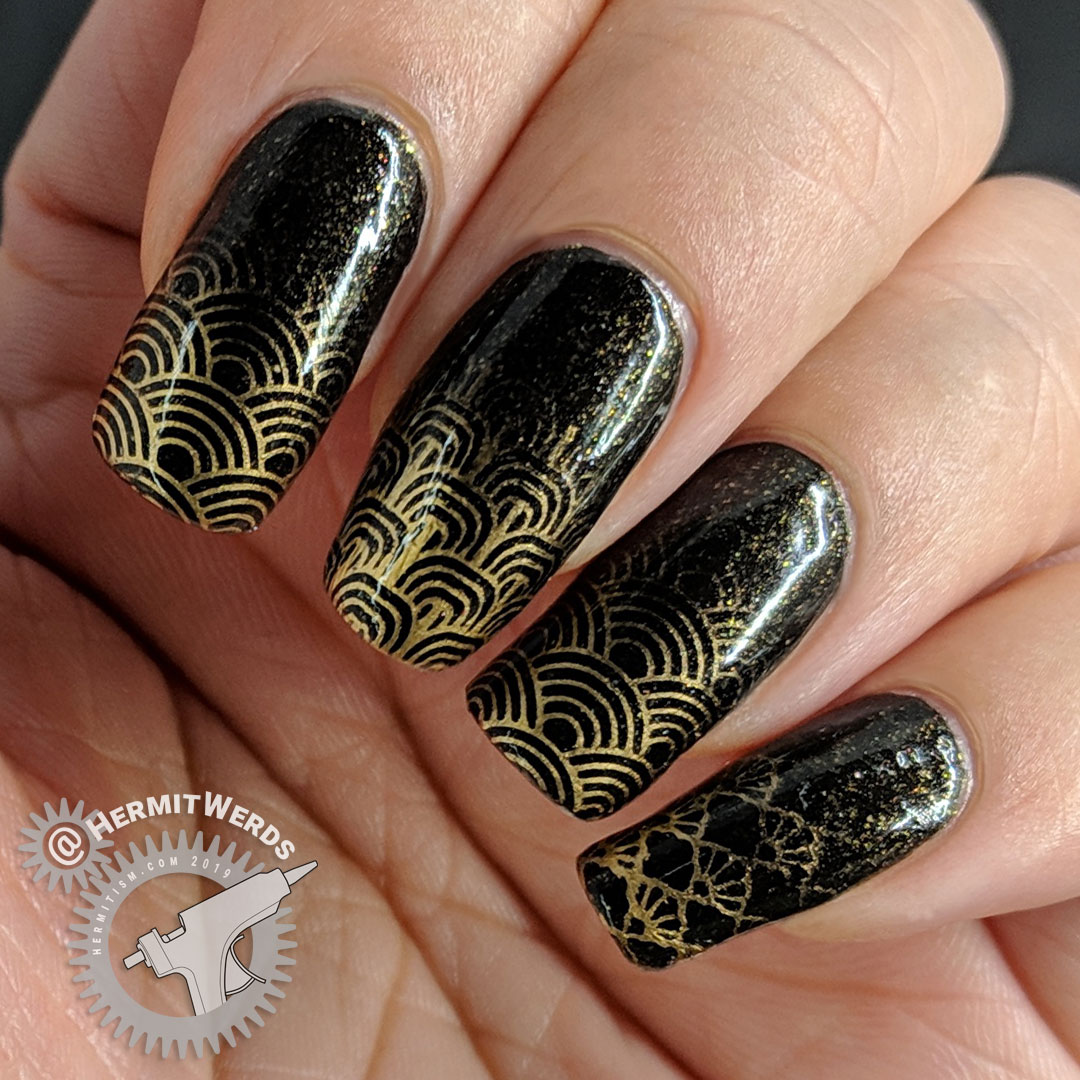 #OneNailCreativityClub – Chinese New Year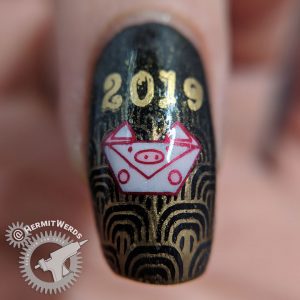 Last time I painted a design for #OneNailCreativityClub, I only painted my thumb. This time the idea I was using was too fun so I went ahead and made a complete design. I kept the nail special by making the pig the lightest and therefore highest contrasting decal and by only putting the year on it. Plus the other nails aren't the Year of the Pig so with all that separation it felt right to have a full mani + the one nail. Otherwise I probably would have stuck with only painting one nail. 🙂
There are so many cute designs in this collage. And you can see as well that some have chosen to stick with red and gold while others have forged their own path. Only having to paint one nail certainly opens the door to creativity!
And in case you were curious, the theme for this month is Valentine's Day, of course. 🙂
Until next time, friends!