Talk Like a Pirate Day is one of the holidays that I try to make nail art for. Last year it was Space Pirates and the year before that I was still getting my feet under me. Two years in a row is still a tradition, right? 😉
Normally I hate the whole "keep calm" thing, but I can get behind carrying rum if you're a pirate.
I sponged Covergirl's "Emerald Blaze" on top of Celestial Cosmetic's "Are You Mooning Me?" because I was really loving the shimmery green. And then I ended up sticking with the photos I took under my natural light lamp since it leaned more to the bright green. The purples, browns, and darker greens were all tucked away, but you can see them shining on their own in Lawns Are Materialism.
The bottle of rum and the hook are actually separate decals. I sliced the handle of the rum bottle in half and slid the hook in to make them one. A union made in heaven!
This year I am celebrating one of my favorite holidays with a group! Tena (@nailsit) organized us and here is the collage. Check out the group tag and enjoy all the pirate-y goodness!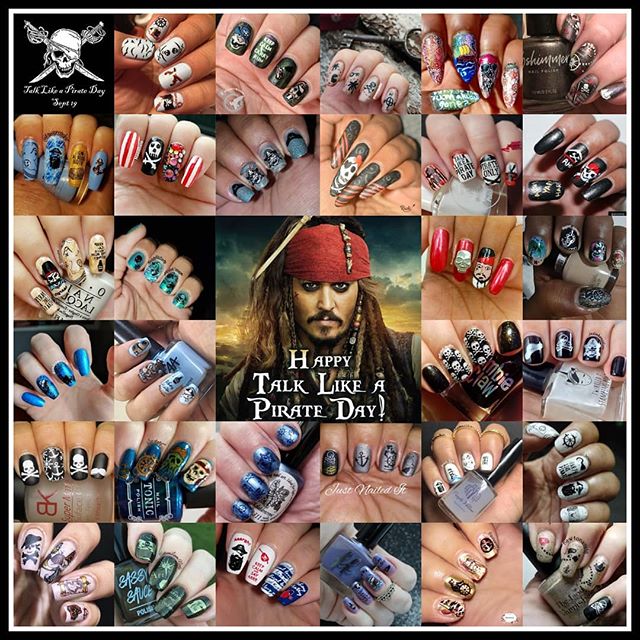 I really hope that next year's pirate nails will either be Captain Celaeno and her parrot pirates from My Little Pony: The Movie (2017) or the pirates from Disney's Treasure Planet. (Although my real love from that movie is Captain Amelia. Rawr!) Here's hoping I can get my freehand mojo on. Until tomorrow, friends!