Today I'm combining #NailCraziesUnite's prompt of Pastel Watercolor and #WNAC2018's prompt of Feathers. I've been enjoying this opal white gel for the lovely translucent effect it can add to your nail art. So far I've tried it with glitter, jelly polishes, and now watercolors. The only thing that sucks about it is that if there is any lift underneath due to the peel off base coat it really shows. So I do have to repaint my nails more often than I do with an opaque white.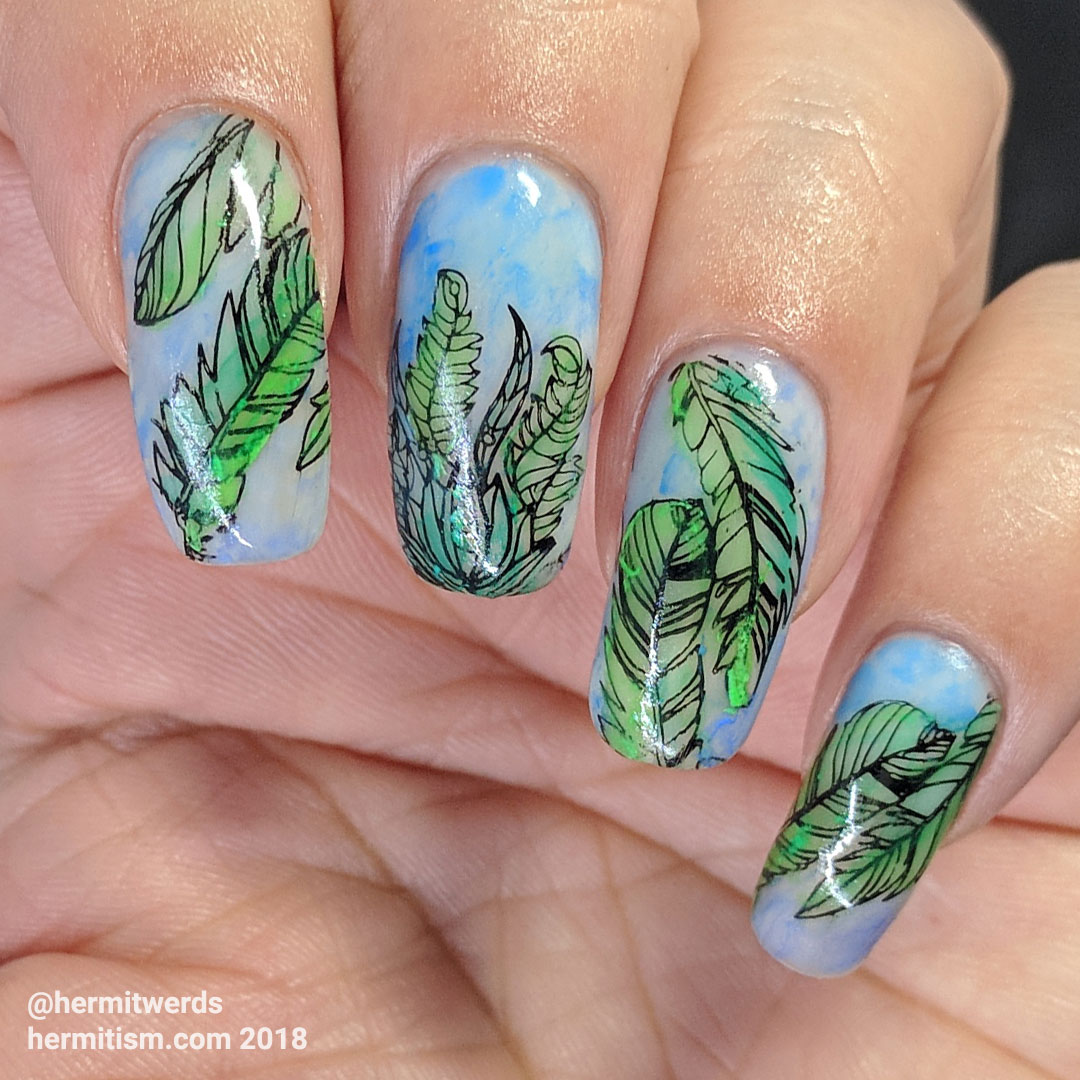 I'd also like to note that a satin finish doesn't have enough tooth to really make watercolor paints stick. So it's enough for sharpie ink watered down with alcohol, but go straight to a dead matte top coat for watercolors. I use KBShimmer's matte top coat as my dead matte top coat.
And, hurrah! I actually remembered to take a photo of the outlines before I started painting. I almost wish I'd splashed the watercolor paint on and then stamped on top like I did with Beetles Are Just Warrior Butterflies because the satin finish meant I wasn't staying in the lines anyway, but it's all good. Watercolor looks like these are very forgiving.
Now I kinda want to do an owl look with soft browns and warm metallics. Hmmmm…