I thought I'd sneak in another recreation for #NailChallengeCollaborative before the month ended. This was actually from October of last year so it really hasn't been too long, but it's also one of my favorite themes: coffee! I liked the idea of a blue monochrome coffee mani, but I took terrible photos and didn't experiment enough to find the right combination of colors. Even after painting this design once before I ended up swatching the polish four different times and stamping multiple shades of blue on each. Monochrome be hard.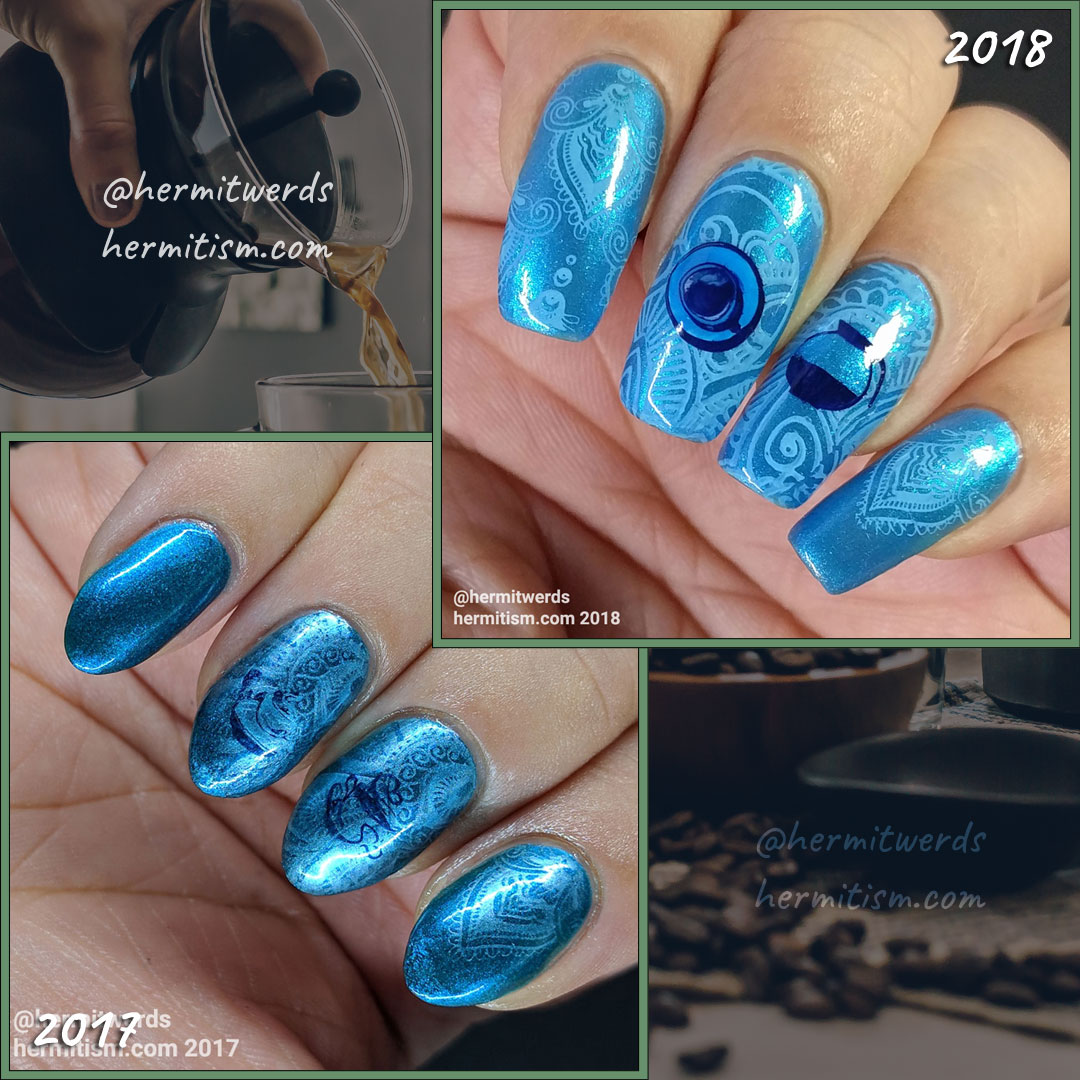 What really made color matching hard is that I decided to switch to a different base polish from the first manicure. I went from a green-leaning blue that matches with a lot of polishes I own to a cool medium blue polish. Not so many matches and the color was lighter. So then my question was do I keep going lighter with my background stamping or do I go darker. I still wanted the coffee to be the focus so I couldn't go too crazy.
And then, of course, the formula for "Blue Bayou" is crap. Look, I get that super shimmery polishes are going to be a little sheer because it needs to be so it can build up to all the shimmery-ness. Three coats, okay. But this formula also takes forever to dry and even when it passes the tacky test it still squishes around easily. Believe me, I was actually mushing it back into place on several nails before I could top coat. I am not capable of sitting for half an hour a coat, doing nothing with my hands so things can dry properly. Who has that kind of time?
But the mushing and smoothing top coat worked and I think this turned out beautifully so it would be very hard to destash this polish just because I hate the formula. I can put up with this pain every now and then. Maybe? I mean, it's pretty and, hey, what would it look like with some matte top coat?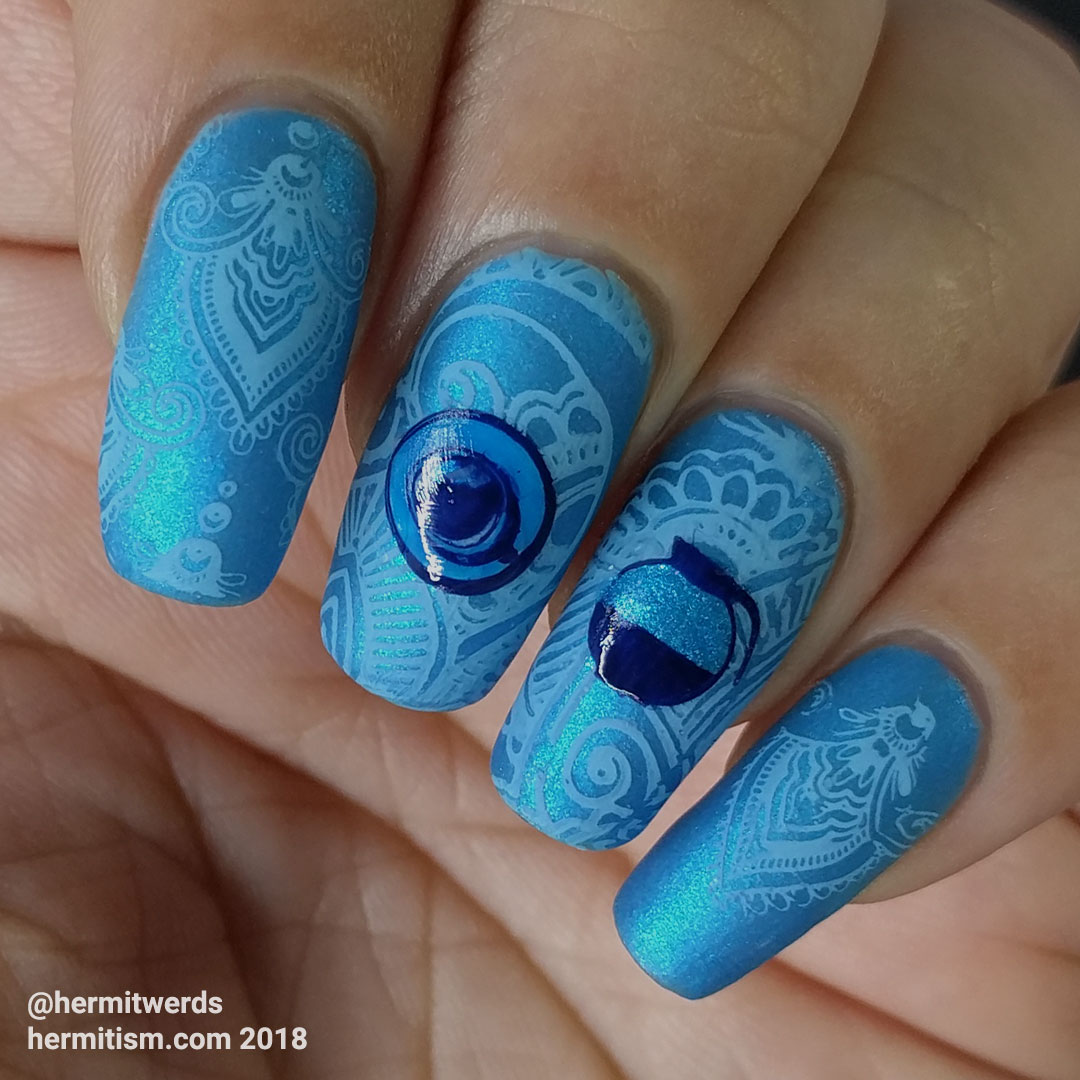 Dang it! Too magic to let go. Curse my rainbow hoarding heart.
And if you're curious, here is a swatch of just "Blue Bayou".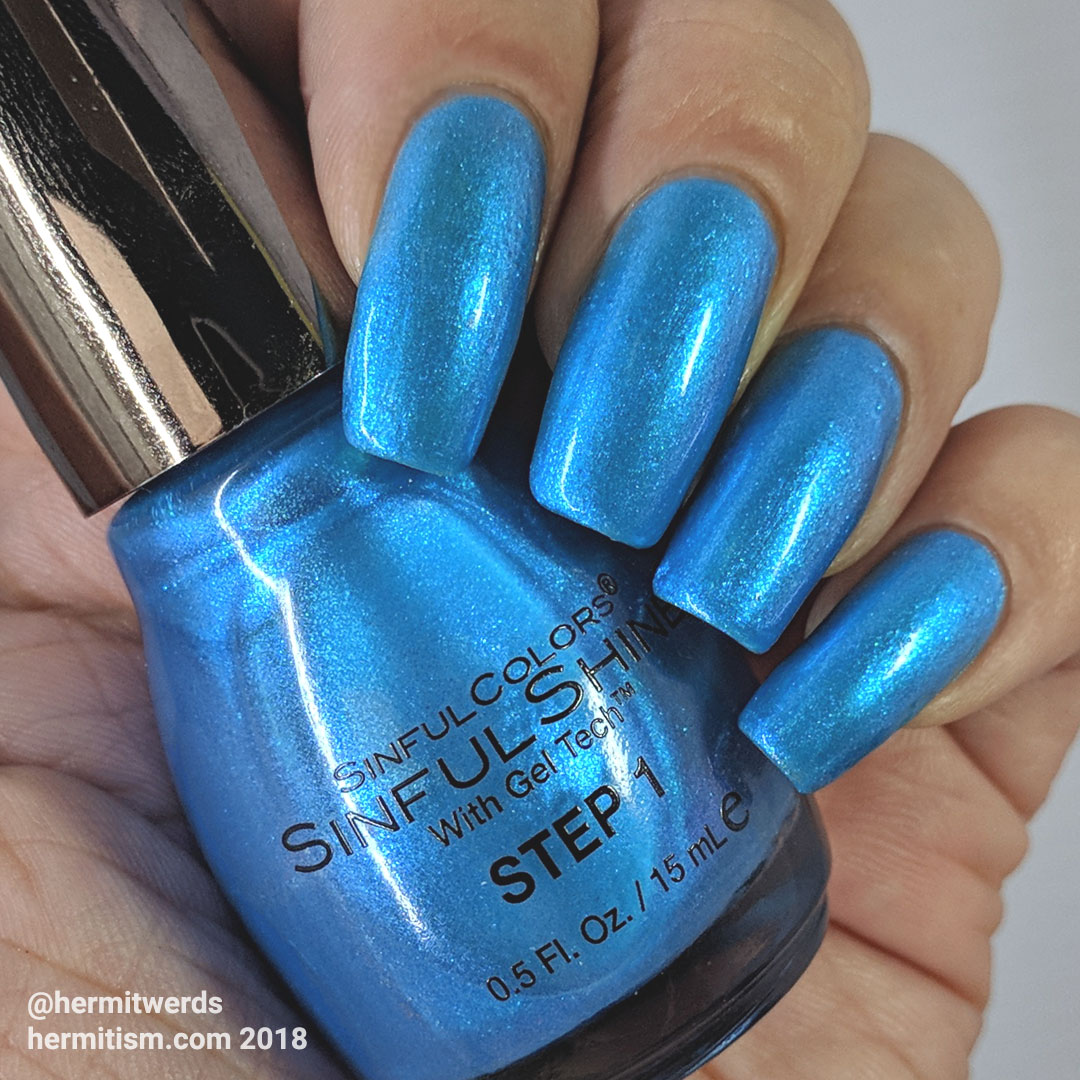 Today is the last day of the month, so hopefully more manis show up in the inLinkz: