I'm not sure why but Harunouta seems to think that cats in cups is a very good thing. There are at least six small ones on their stamping plates and one big mug with three kitties. And since I like making colorful coffee nail art I decided to do one with kitties for #nailartchallenge's final prompt Cute Animals and use a blue color scheme for a full set of four for #NailChallengeCollaborative's Blue theme this month. I've been using sharpies on my white gel nails quite a bit the past few manicures so I decided it was time to dig out my actual watercolor paints again. In many ways they are preferable because they are easier to mix to get different shades. In other ways they are worse because they are more opaque and can cover up the black outlines too much if you're not careful. I actually had to remove some of the paint on one of the mugs. Possibly it is because I am using the really cheap set from Michael's that Robin Moses has endorsed. Potentially a higher end watercolor would have a more finely ground pigment and I could pile on more color before the outlines were obscured.
But I'm not in the market for more toys right now so I may never know. I like the paint set I have and I'd rather start playing with pure alcohol inks first anyway. It is kind of what you're making for yourself when you pick up sharpie ink with rubbing alcohol so why not go for the real thing? 😉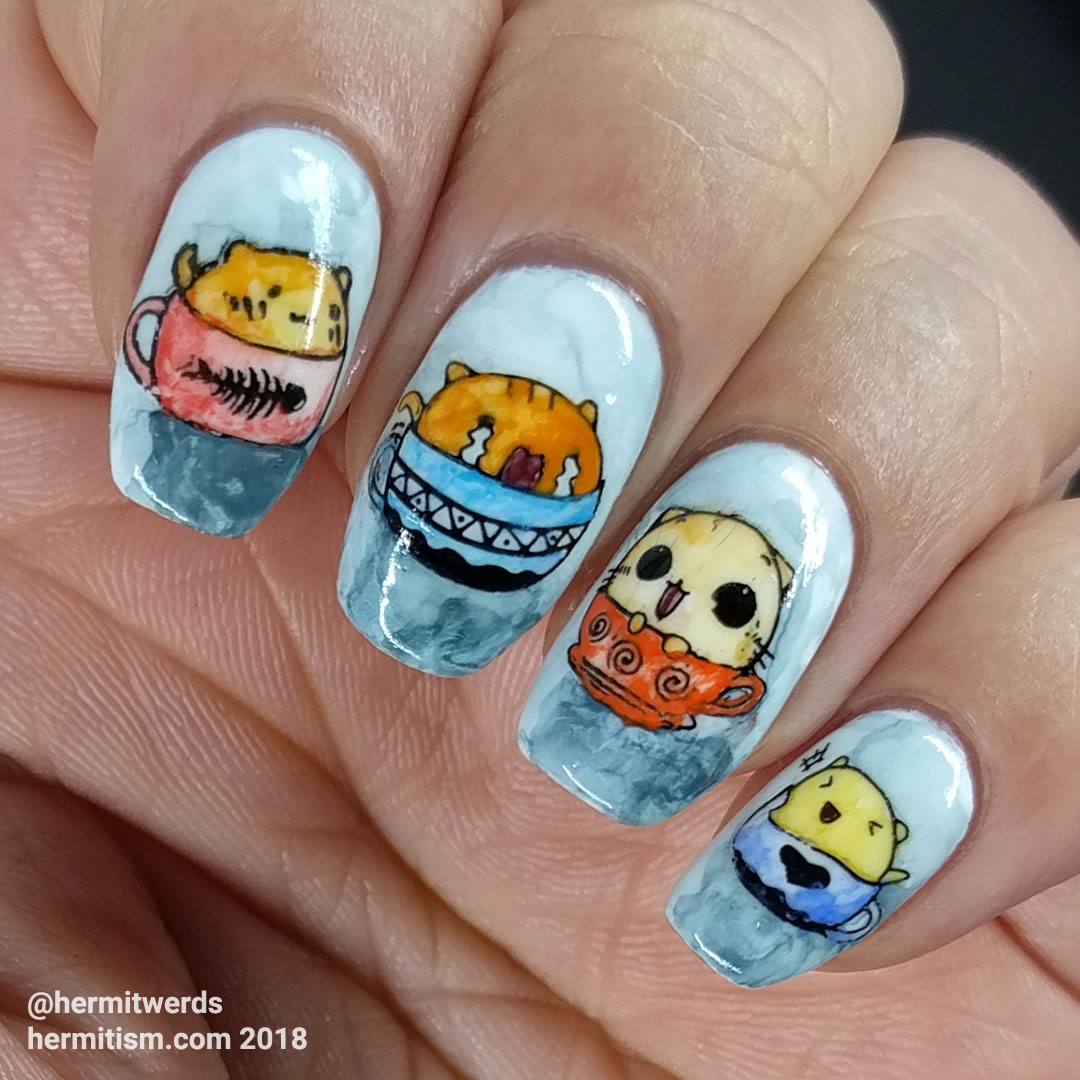 I really love how these turned out and how flexible the watercolor paint was when it came to varying the color across the image. Hopefully I don't get in trouble for perhaps using a little too much orange and not enough blue. I just want to play with a contrasting color scheme and got carried away with cute orange critters. 😉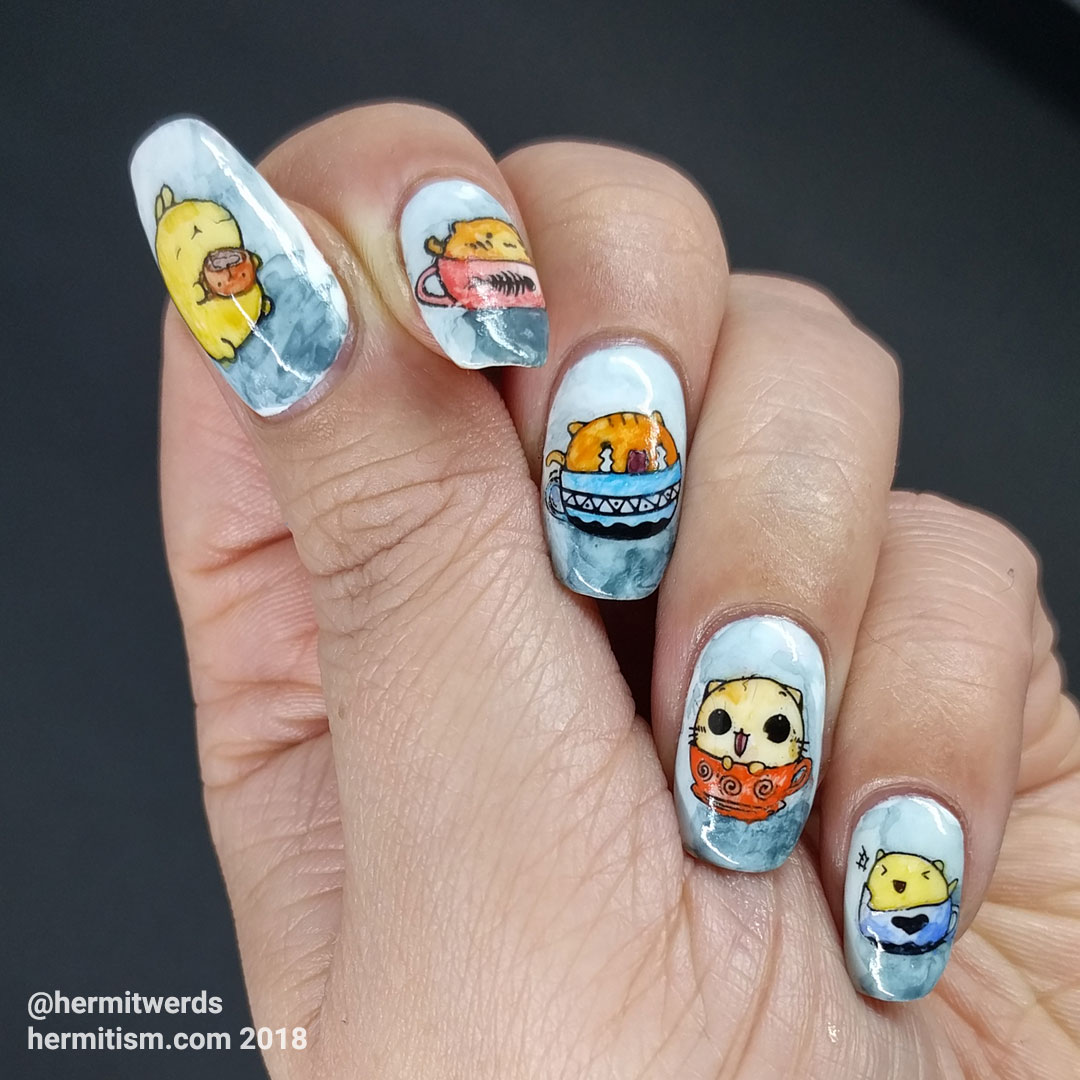 And one last closeup of the only rodent in the group sipping on a cuppa. Makes me wish it were morning so I can have some coffee.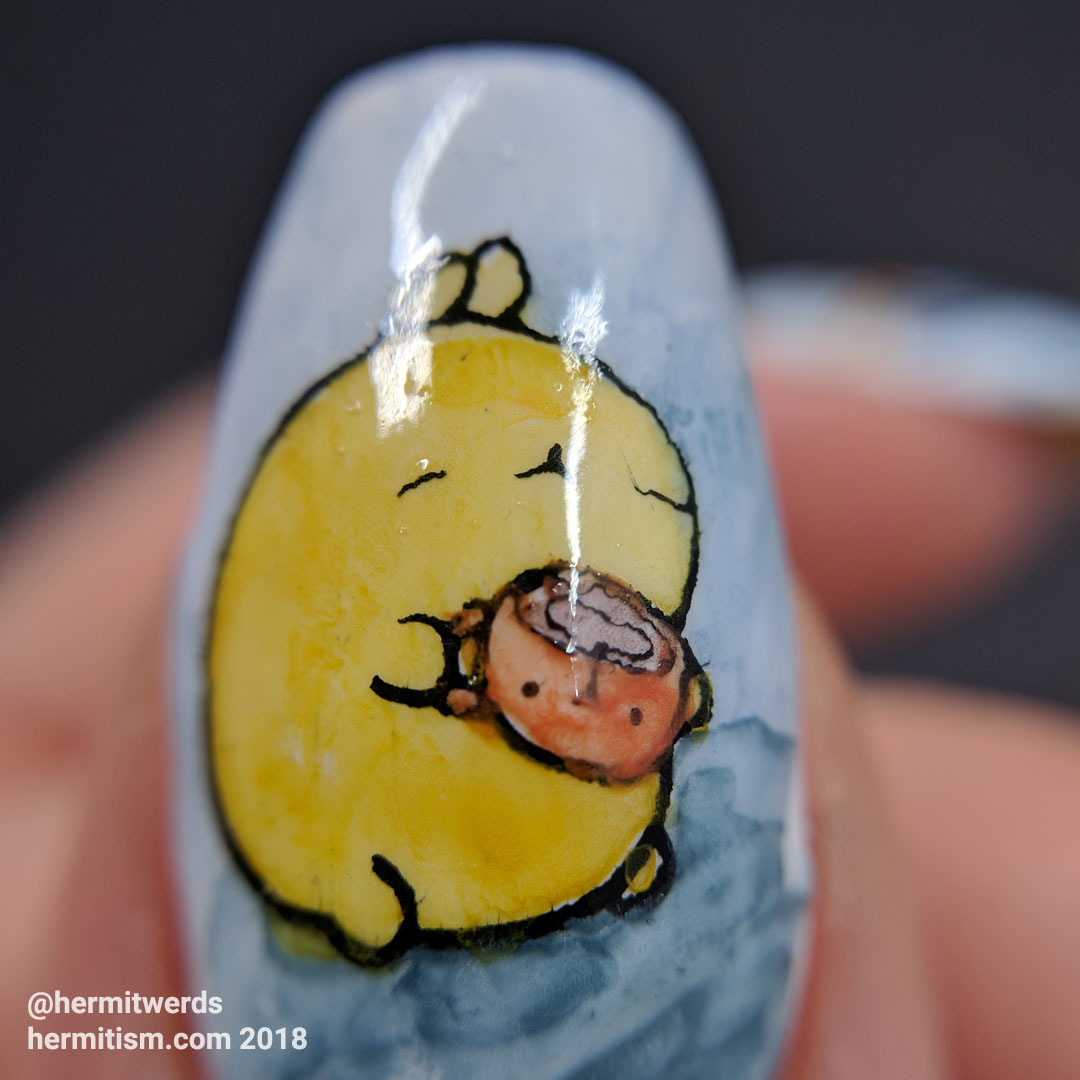 And now, more blue nail art from #NailChallengeCollaborative: