I wanted so badly to do justice to this polish, but I apparently have great circulation and that makes photographing a thermal polish hard even during the winter. I am just going to have to suck it up and have a bowl of ice water on standby next time. Shinespark Polish once again knocked it out of the park with this gorgeous clear to blue-grey sparkle-filled thermal polish. It is also full of stars, which do not require fishing to get, but I deliberately made sure to only get one onto my nails because it didn't really fit the theme of cranes. Don't worry. I will be using this one again sometime. Probably with something that has thicker lines. I underestimated how distracting all the glittery goodness would be and should have swapped out those super delicate text images for something from Moyou London's zodiac plates or something like that. Live and learn.
Still, it was fun and fit the bill for #WhenColoursCollide's Black/Blue/Silver prompt. And I always love getting more use out of my UberChic stamping plates. 🙂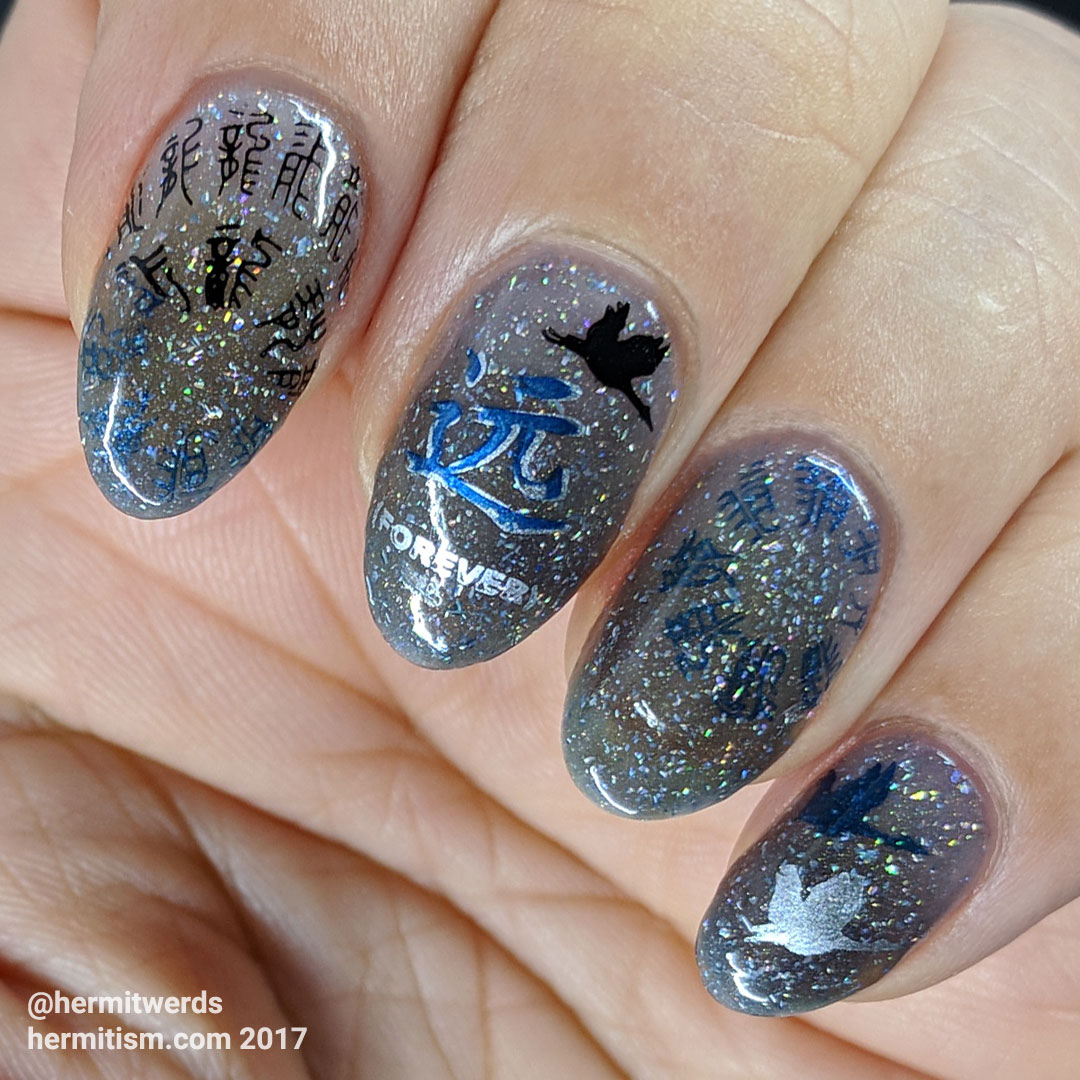 Due to the holidays, the group gave its members some extra time to finish their manis for this particular prompt so this mani was actually done in 2017. It also marked the day I poured the last of my 4 oz. refill bottle of Seche Vite top coat into my working bottle. It took me two years to go through that much top coat, but I'm also more prolific now so I doubt my next set will last as long. I'm about half way through my working bottle so I'm sure by the end of the month I will be using a brand new bottle. I'll be able to read the logo again! 😀
One thing I can tell you after using the same bottle for so long: wipe your brush. I've heard other nail artists claim that they always end up with little white blobs in their top coat and I have never had that problem. In fact, my bottle doesn't even look discolored at all. I have gone through the equivalent of 9 bottles of top coat and the most I can say is that the brush is starting to look a wee bit ragged. So wipe that brush off if there's product on it after painting your nails! Sometimes I also clean the brush with acetone before putting it back in the bottle. You may feel like you're wasting product when you do this (I do), but the truth is that contaminating your top coat with polish residue is more wasteful.
And the savings are lovely. If you do this and like Seche Vite as your top coat of choice, the refill set sells for around $15 on Amazon (US). That's $1.67 per bottle. Now you do need to use a polish thinner to keep Seche Vite in usable condition so that brings the price up again. My understanding is that is necessary with all the decent fast drying top coats, but I've only really used this one. And since I'm waving advise about already: do not stint with the polish thinner. Thickening top coat is the number one reason smearing happens. The second is not floating your brush enough.
Well, that's enough from me. Check out my empty bottle and the swatch shot of Shinespark Polish's lovely "Snowfall".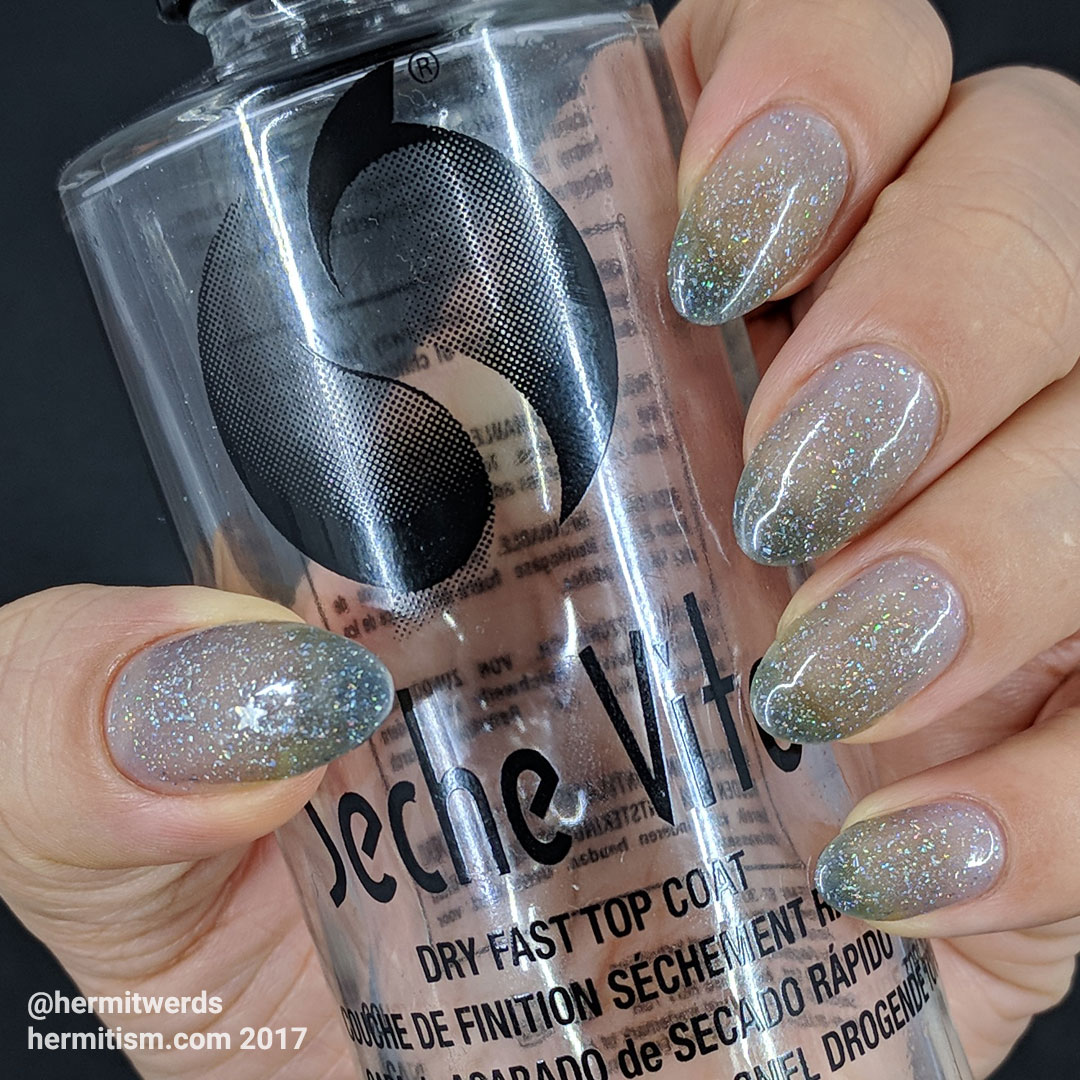 And before we go, check out the Blue/Blue/Silver collage from #WhenColorsCollide: