I really love the style of the images on Born Pretty's BP-161 stamping plate. They're almost tribal and yet somehow not. I especially love the ladybug for reasons I can't fully explain. Partly it is because it looks almost mechanical and that is where the inspiration for this nail art comes from. I matched it with a cool half-circle pattern from an UberChic plate that made me think of an illustrated series of hills retreating into the distance and a cool background for the ladybug. Associating ladybugs with war isn't too much of a stretch since gardeners can buy them to release in their garden and kill other bugs. Really it's just a different scale.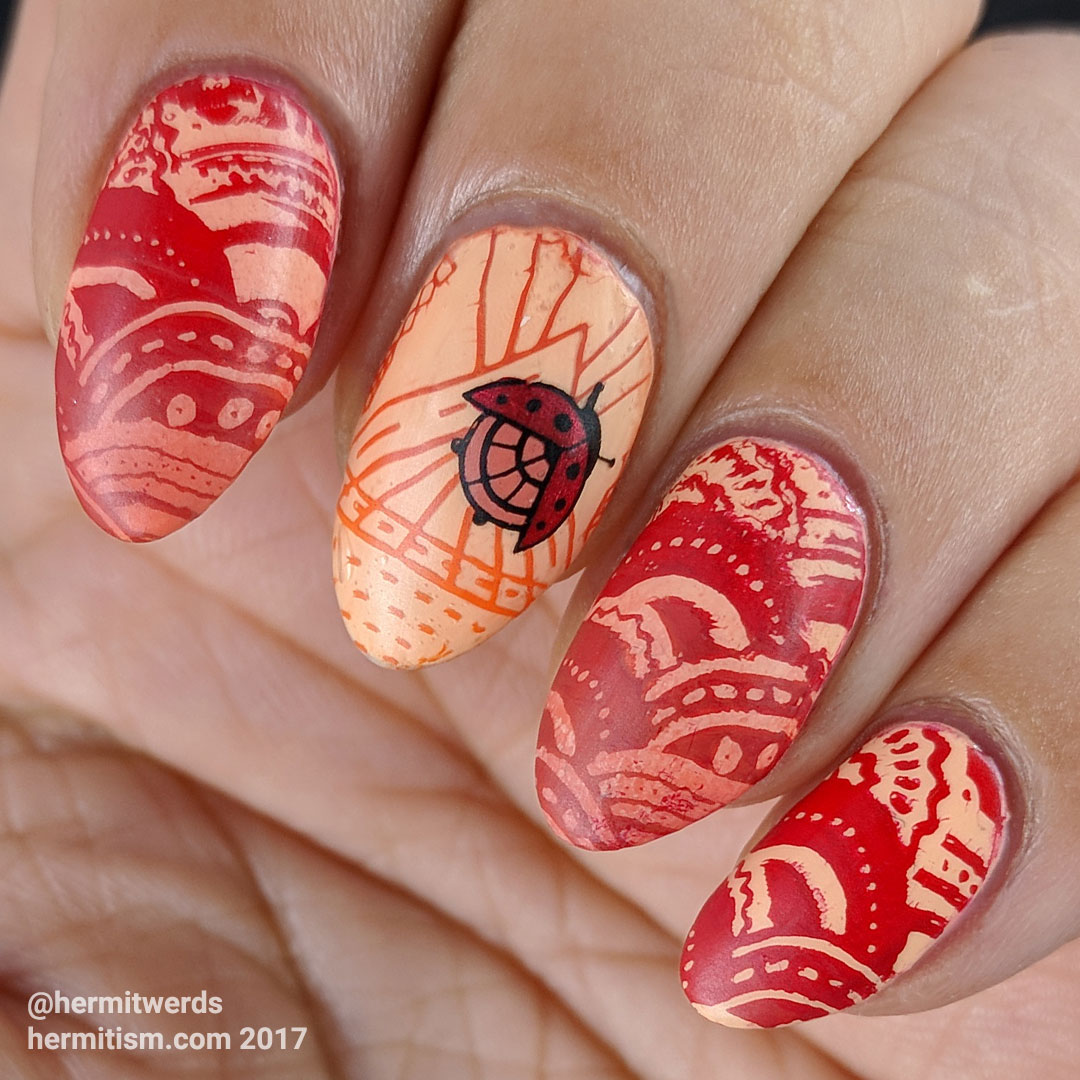 #26GreatNailArtIdeas – Insects and/or Bugs
Check out more of the group's bug manis:

I was very excited that #26GreatNailArtIdeas had a bug prompt in the middle of December. Just when people will need a break from all the Christmas Stuff. Also, I just love doing bug nails. You can count on more in the future, but how about a quick look at bug manis from the past?