It has been a long time since I attempted a reciprocal gradient. In fact, I'd have to check my photos to even see if I have done one since I started this blog. I had no idea what I was going to do but, since most nail artists seemed to be using nail vinyls to make them, I dug my small collection out. They're all pretty basic shapes and just weren't inspiring me. Then I painted some turkey day nails just because I wanted to and there were so many things on the stamping plate BP-191 I still wanted to use this year! I'm still excited about that ham bone and pie, but I love squash and decided to dedicate an entire mani to just them.
Well, that meant the nail vinyls weren't going to work. So it was back to the drawing board. I wanted a large organic image that had a fairly even ratio between the background and stamping area. Fortunately Born Pretty had a second food-related stamping plate that fit the bill. BP-150. I used the leaves to make my gradient on a few nails and painted Pretty Serious' "Forbidden Zone" on a few nails as well for variety. I actually had to use a different color for the second gradient because the orange wasn't opaque enough and had fully mixed with the red so it wasn't true to color anywhere anyway.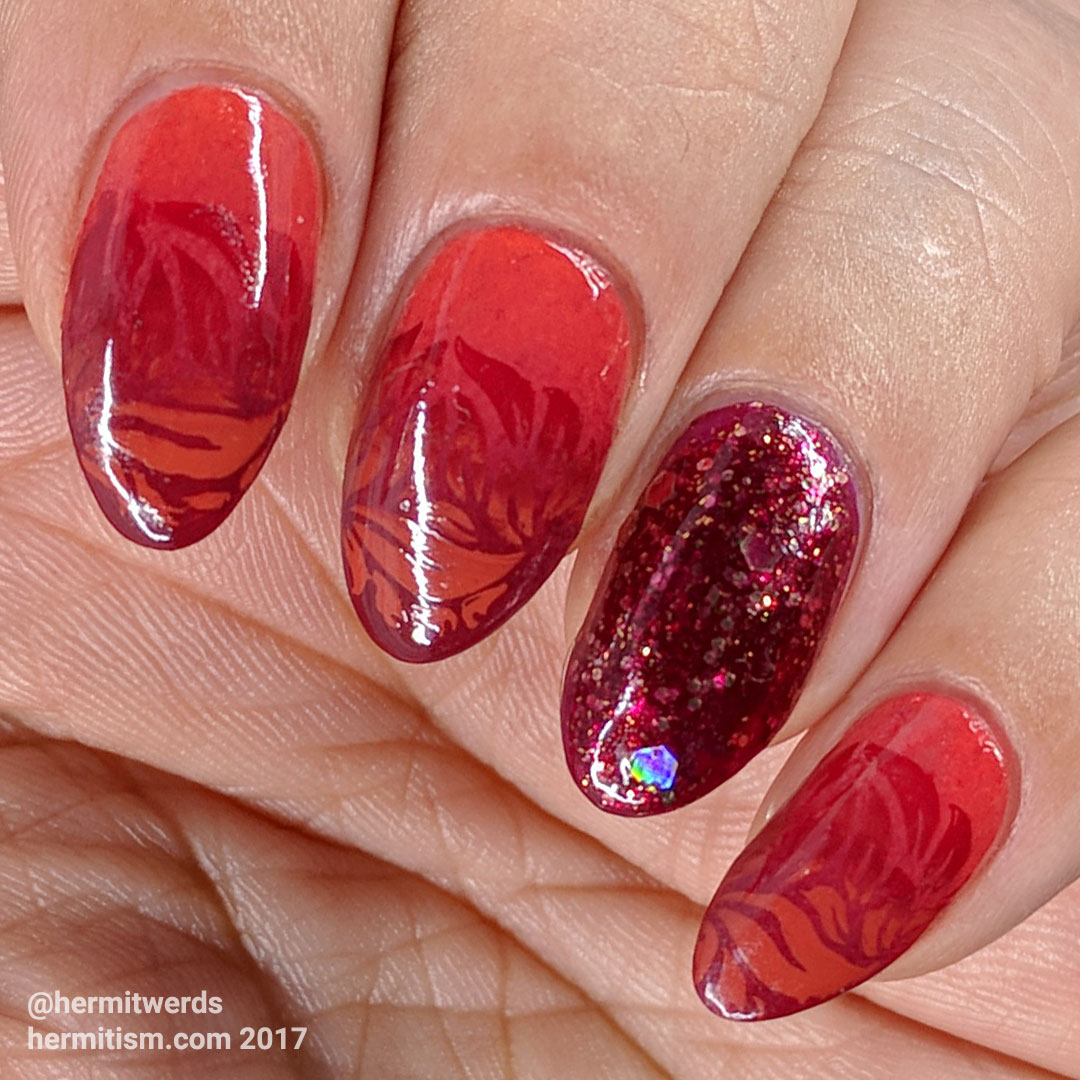 Then it really was just throwing some colors on the pumpkins to make decals and sticking them to my nails. I now want to freehand paint my nails with more unusual squash/gourd shapes. I'd better do it soon or fall will be over, eh?
#26GreatNailArtIdeas – Reciprocal Gradient
So much good squashiness. One last picture to share so that you can actually see my thumb. I painted it this time! How sad that I've gotten so lazy I skip my thumb half the time. No point if I'm not going to photograph it though. 🙂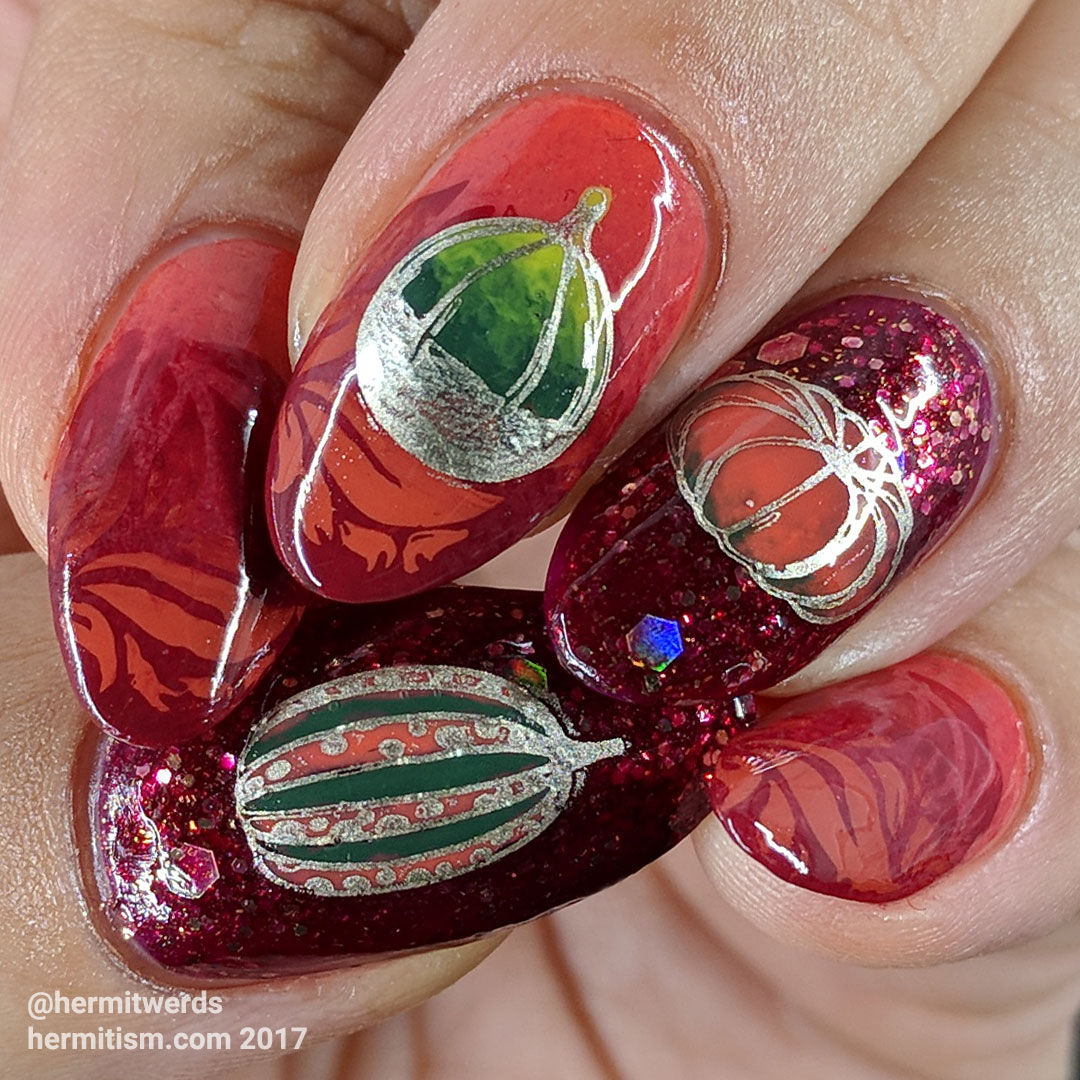 Check out the other reciprocal gradients. I'm excited to see what everyone else comes up with because I'm sure most of these ladies have used this technique more than me and have it D.O.W.N. 😉