This was a combination of prompts: #WhenColoursCollide's Blue and Green only, #GlamNailsChallenge's Umbrella, and #GgfNaChallenge's Steampunk. I haven't really be following #Ggf, but steampunk! I am not sure I really covered that even though I did use parasols instead of umbrellas and a Victorian lady (whom I have used before). That's always the hardest part when my husband and I go out dressed up in steampunk: because we're not wearing gears and we're not wearing goggles and so people are like…you're missing your accessories.
(we're not)
(although I've fallen in love with a set of bronze opera glasses: practical and steampunk-esque)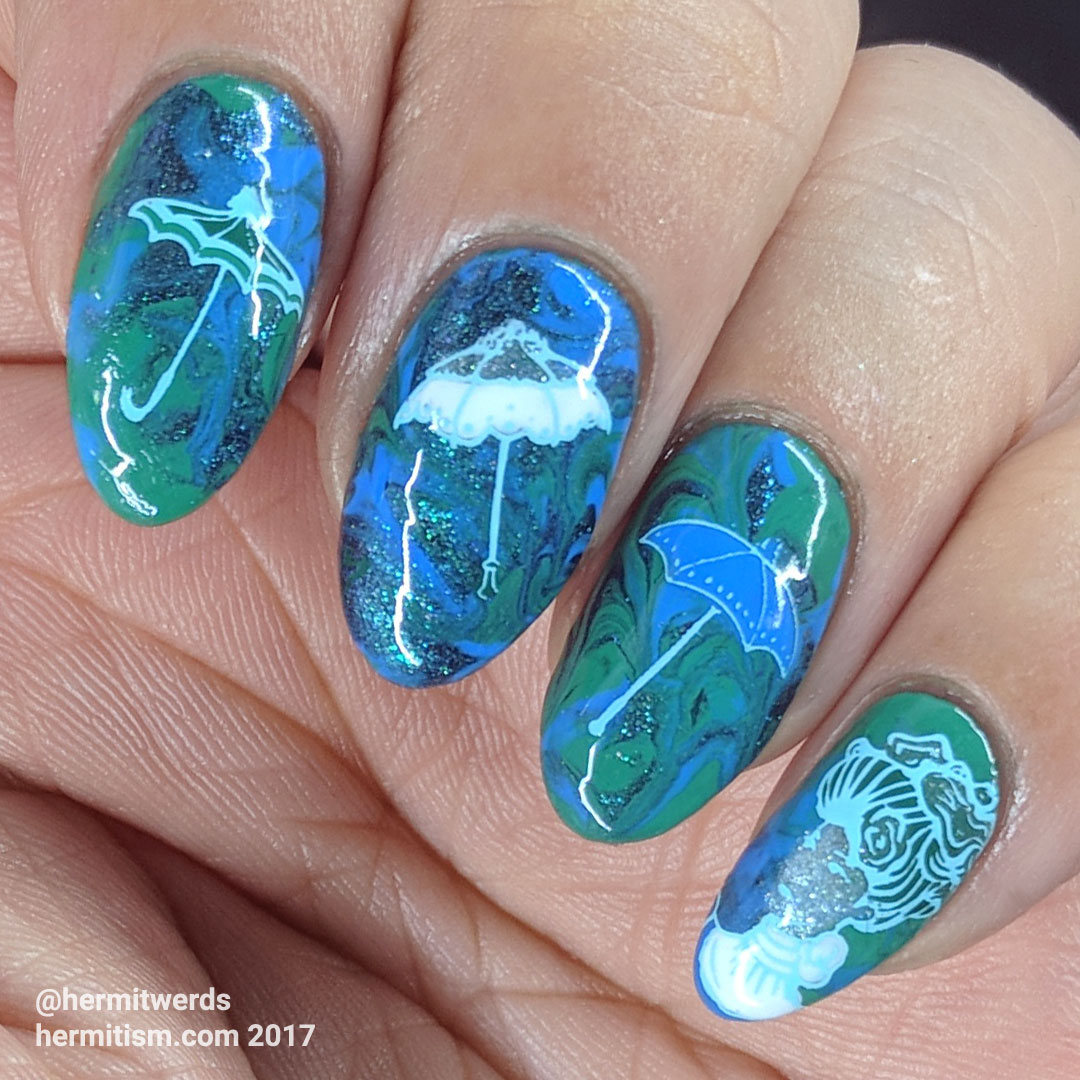 Anyway, I find it so much easier starting with a light background and designing the rest of my mani from there because it feels like I have the most contrast available and it will photograph easily. So I decided to challenge myself with a mid-dark base. And it did not photograph easily. Blech. I tried. It probably would have helped if I'd acknowledged from the start that I was only going to use Blue/Green for the background and turn that in for #WhenColoursCollide and then I could have done whatever I wanted with the rest. Instead it was a last minute addition of white in a few places. I tried. 🙂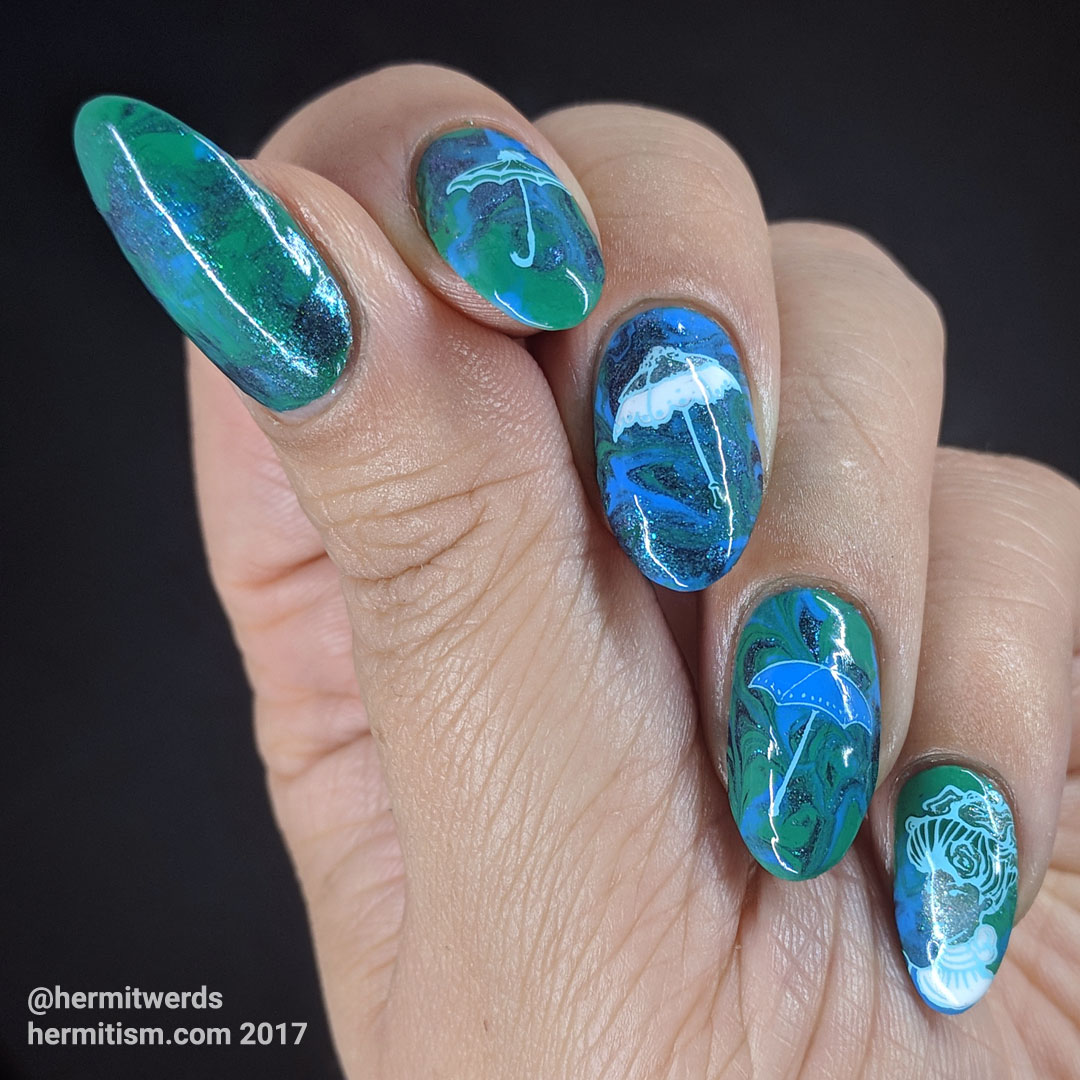 Here is a quick look at my nekkid smoosh marble that I turned in for #WhenColoursCollide followed by the group collage. So many pretties. It's been fun watching people post them.