It's the 27th day of the #31DC2017 and I am finally caught up. Also, I am tired because instead of keeping things simple, I decided to make really complex advanced stamping decals. Like an idiot.
#31DC2017 – Inspired by a Pattern (Day 26)
#Clairestelle8Sep – Metallic (bit late, oops)
#FireDazedSept2017 – Song Inspired
#NailChallengeCollaborative – Inspired by a Garment
For my first nail art, I ended up combining four challenges and it got kinda crazy. Don't ask me how long it took because I not only didn't time it, but I don't want to know. One thing I can say is that it's really nice to have a magnifier when you're coloring in a lot of small spaces. For my song inspiration I picked a K-pop group KARA's and their song and music video "Step". The first outfit is just so super tacky with this kind of metallic vinyl material and crazy pattern. It always stuck with me. I knew I couldn't follow the pattern exactly without freehanding so I just picked similar crazy patterns and stuck with the color scheme.
More pattern-based nail art from #31DC2017:

&nbps;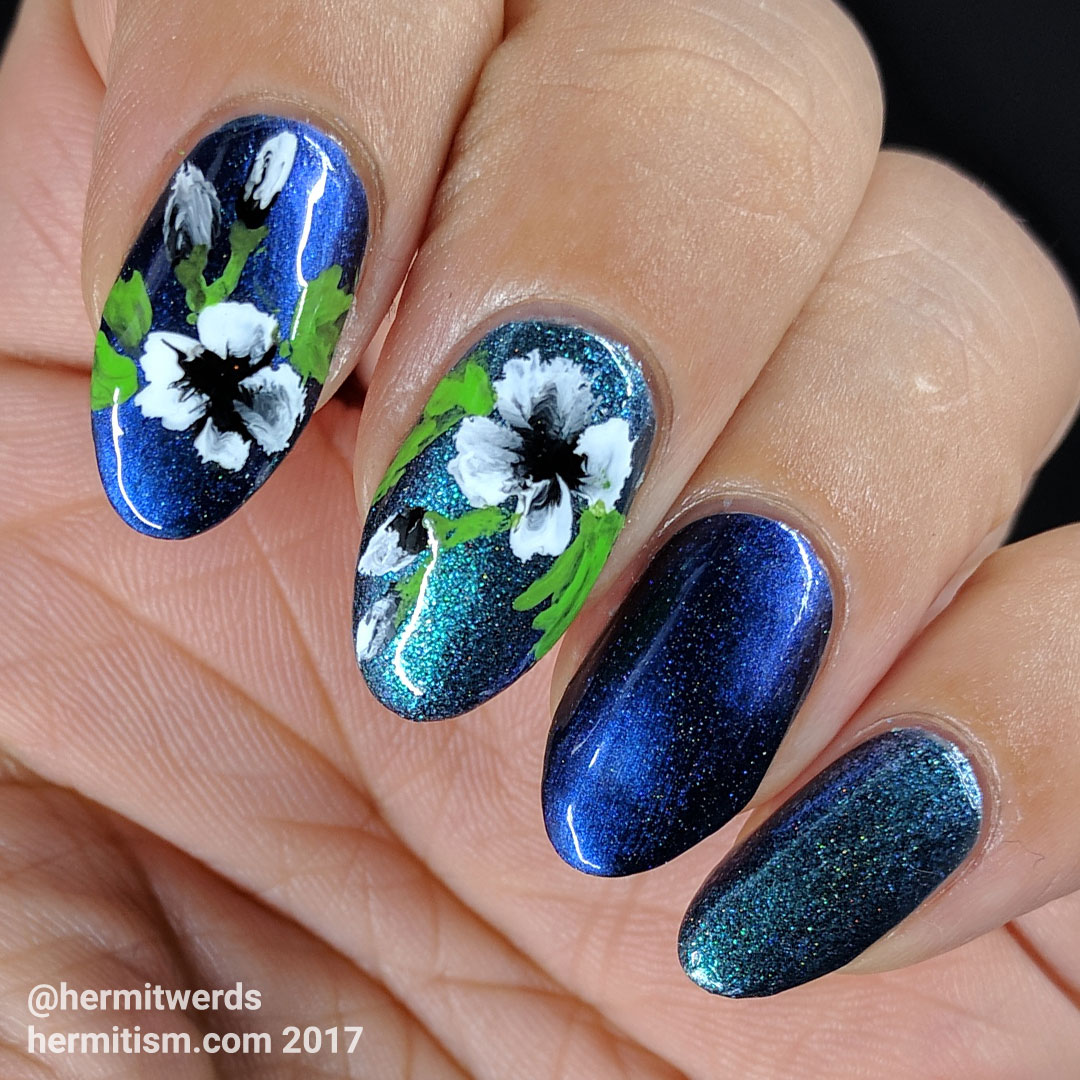 #31DC2017 – Inspired by Artwork
Last year I used a beautiful Chinese opera water decal for artwork, but this year I decided to tackle one stroke painting for the second time in my life. I kept it really simple though because this is the third nail art I finished today and first two were super complex. Besides. Those gorgeous Celestial polishes don't need my help to make this beautiful.
More artwork-inspired nail art from #31DC2017: